Celebrity facialist, Abigail James reveals the natural beauty essentials she can't live without
Abigail James is one of London's top celebrity facialists (see her amazing 4-minute anti-ageing facial for Healthista here). Describing herself as coming from a 'foodie family' (her grandparents were vegetarians and even had their own bees in the garden), Abigail started her career working for her family food business. Aged 24 she jumped ship and launched a career in beauty but her love of all things health stayed with her.
When she was training to be a beauty therapist, she started to notice that some of the products she was required to use reacted extremely badly on some people's skin. 'After a few years, I really decided I need to learn more about what is inside these products. I ended up going really organic and natural.'
So we wanted to know – when she's helping out backstage of runways, treating the A-list in her discreet London clinic or even pampering in front of her mirror at home, what beauty products does the celeb facialist love to use?
Natural skin care
Caudalie's SPF 20 moisturiser is made with vine-derived resveratrol. Resveratrol, the longevity ingredient that makes all wine lovers rejoice acts as an antioxidant and can reduce signs of ageing. Caudalie's moisturiser also contains micro hyaluronic acids (a naturally occurring substance made in the body that helps keep skin smooth and plump) which is why the brand hails it as being the ultimate in lightweight hydration. It also contains a cocktail of peptides (amino acids that are supposed to boost collagen production, leading to smoother and tighter skin.) Plus Caudalie uses something it calls its 'soft focus' mattifying powders which they say combine to plump, lift, smooth and blur the visibility of imperfections.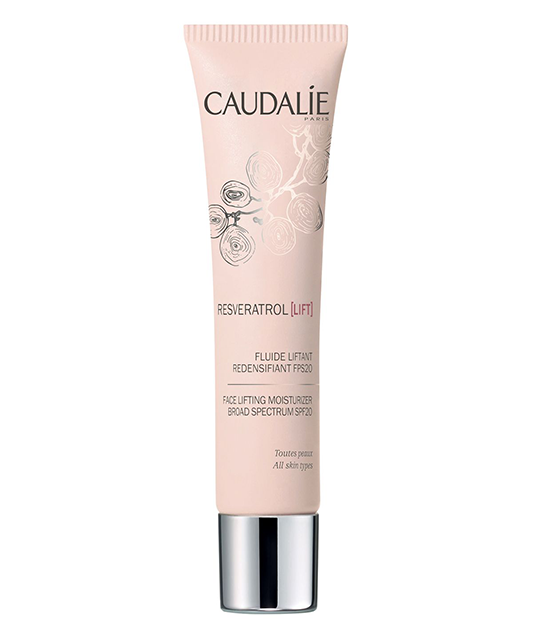 What Abigail says: 
'I'd say it's really good for that 40 plus age bracket because it's really hydrating but it's not too heavy. It's not overly fragrant. It just feels really good on the skin.'
Caudalie Resveratrol Lift face Lifting Moisturiser is available for £39.99 from Cult Beauty here. 
Beauty retailers Cult Beauty say that this top-selling Ren product is a godsend for congested, sun damaged and mature skin. The mask is made with five to six and a half percent Glycolic Acid. This acid is part of a group of active compounds derived from alpha hydroxy acids – a quick translation: it's basically made from cane sugar and works to break down the top layer of skin, sloughing off dead skin cells and making your skin look smoother and brighter.
According to Ren, active elements in this mask such as 100 percent pure fruit acid complex and papain enzyme (from Papaya) create a gentle but potent exfoliating action. Apparently, this means visibly improved firmness and radiance while at the same time reducing fine lines, post acne scarring, blemishes and blackheads – sign us up! But delicate types be wary, this product isn't suitable for sensitive skin.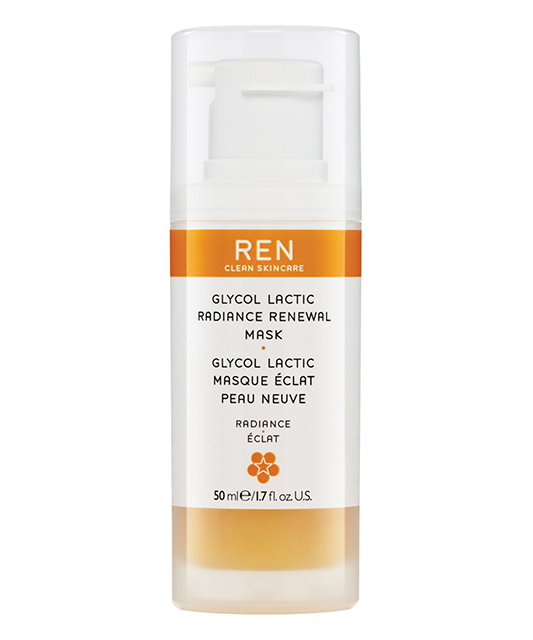 'I was introduced to Ren years ago when I worked for Lady Bamford in the Haybarn – their Glycol Lactic Radiance Mask is ideal if you're feeling a bit dull or need a perk up. Massage it on and there's a slight tingle on account of the natural acids. I find that's a great boost for dull skin.'
Ren Glycol Lactic Radiance Renewal Mask is available for £34 from Cult Beauty here.
Oskia's Bedtime Beauty Boost is made to work hard on your skin while you snooze through the night. According to the brand, it's specially developed to reverse the early signs of ageing and wage war on unwelcome wrinkles. The product stands out from other night creams for being super lightweight and has an ingredients list that boasts vitamins A, B3 and E as well as a fancy ingredient called Swiss Apple Stem Cells – they won the 2008 prize in European Innovation 'Best Active Ingredient' (clinical trials conducted by the company discovered that 100 percent of participants saw a reduction in fine lines and wrinkles after using a solution containing just two percent)
The cream also contains hyaluronic acid (a large sugar which is naturally occurring in the connective tissue throughout our bodies and is great for plumping up skin), phytosterols (they're found in the cell membranes of plants and have been found to encourage collagen production plus they have anti irritation properties) as well as Omegas 3, 6 and 9. The best bit? According to Oskia this product has a non-greasy formula that sinks in quick and won't stick to your pillow case.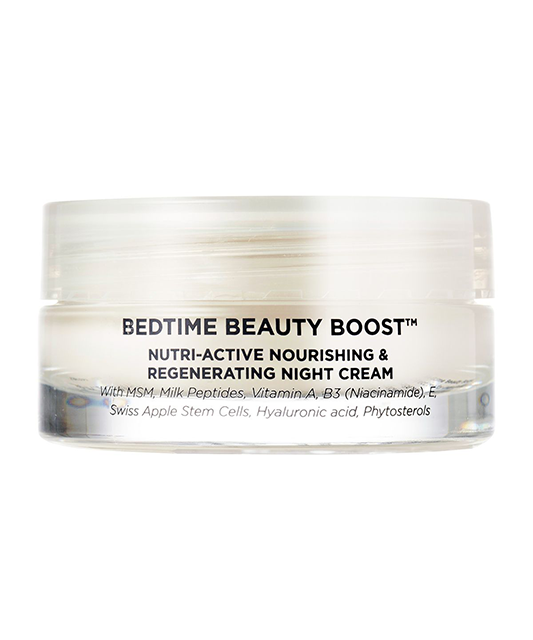 'I love Oskia! They have a particular night cream called Bedtime Beauty Boost. It's one of those that you put on, go to bed in and then wake up the next morning thinking 'somethings quite different here, I can't quite put my finger on it' So that's another favourite.'
Oskia Bedtime Beauty Boost is available for £78 from Cult Beauty here.
Natural hair care
This treatment is a supplement to your regular hair care regime and according to Matrix Biolage will intensely nourish dry and damaged hair – we're listening? Enriched with Aloe Vera and Passion Fruit, Biolage (and Abigail) rave about this mask as they claim it instantly softens the hair without weighing it down. Plus Matrix Biolage Hydrasource Mask is paraben free. While studies have not been wholly conclusive, parabens (hiding in a lot of high street beauty products) have been linked by some researchers to adverse health effects including breast cancer. It can be hard to find natural hair products that deliver but according to Abigail this creamy and rich mask is great at making her hair more manageable.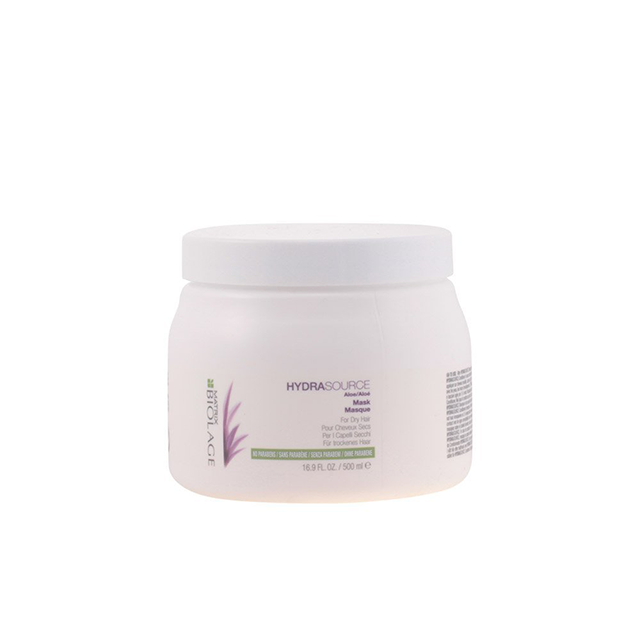 'I was recently sent a load of products by Biolage. No silicones, no parabens – all of that business. I tried the whole shebang one evening and then the next morning I was getting the kids to run their fingers through my hair, I was like 'Look how soft this feels, this is amazing!'
Matrix Biolage HydraSource Mask is available for £23.17 from Amazon here.
This natural product should be applied to towel dried hair. It's a light, leave-in hair milk that John Masters says will nourish and protect your hair by using certified organic oils and extracts including rose flower oil, rosehip seed oil, apricot oil (treats dryness) as well as borage oil and moringa seed extract (which are supposed to protect against environmental pollutants and strengthen hair) – phew, that's a lot of oil!
Because it has so many protecting oils, the brand claim this hair milk is ideal to use on sun-damaged hair *quickly packed into summer suitcase*. Abigail loves to use John Masters light-hold styling products to moisturise, defrizz and add shine.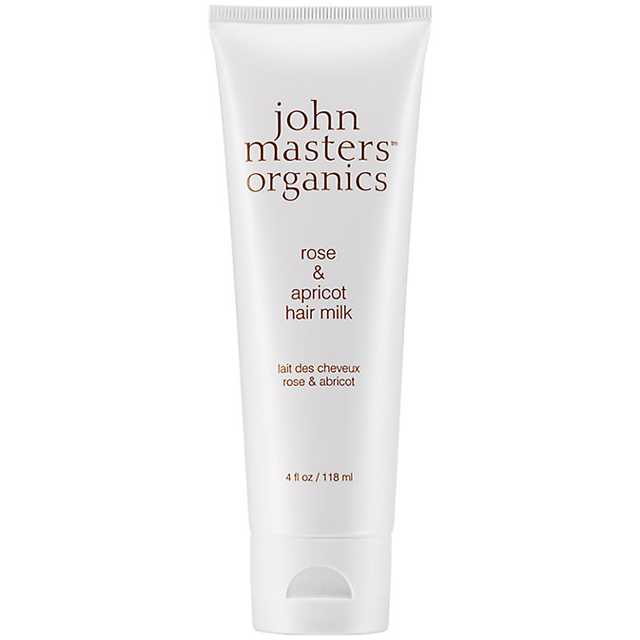 'It's really difficult to get natural hair care products for styling. John Masters products are just the right kind of light texture and give a great finish – they take the shine off but aren't too oily. It can be tricky finding natural hair products when they're packed with oils, this took the edge off my frizz without making me look like I'd stuck my head in a vat of oil.'
John Masters Rose & Apricot Hair Milk is available for £20  from John Lewis here.
Natural make up
Organic brand Inika is known for making uber natural makeup products that will help you gussy up while giving your skin a little TLC at the same time. The Inika perfection concealer is made to camouflage blemishes, dark circles, pigmentation and even out skin tone – basically, it's your best friend on Sunday morning. Inika boasts a light textured concealer which is perfect for the eye area as anything too heavy can be damaging to the delicate skin around our eyes. The product includes certified organic ingredients including shea butter and aloe vera to keep your skin hydrated. According to Inika, this product is perfect for sensitive skin.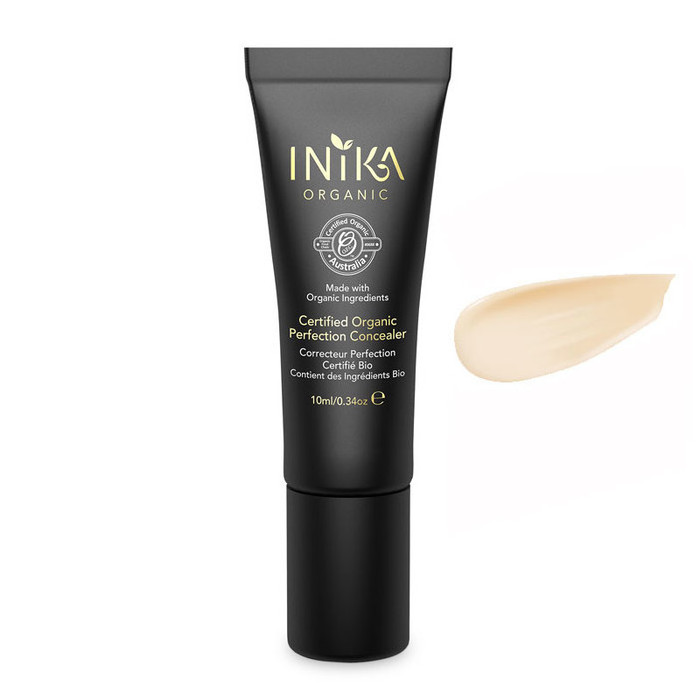 'I'm really impressed with all of Inika's stuff. If I did a skin peel on someone in treatment I could safely put Inika products on their skin immediately afterwards. In fact, I'd advise someone to do that after a peel. Not only is there nothing in it that's going to irritate what we've done but also the minerals actually aid the healing process. Their concealer has a great lightweight texture, it's not too dry but gives really good coverage.'
INIKA Certified Organic Perfection Concealer is available for £20.47 from Amazon here.
Supplements
Chlorella is a microscopic, single celled fresh water plant hailed as one of nature's green superfoods. It's one of the most nutritionally dense foods on the planet and contains more chlorophyll than any other known plant (chlorophyll is famed for having strong antioxidant and anti-cancerous effects). Not only that but the little green algae contains an abundance of key vitamins, minerals, essential amino acids, protein, essential acids – the exhaustive list goes on!
And if you needed one more reason to be persuaded, it's a favourite supplement of the longest living people on the planet – the Japanese. Synergy Natural's chlorella tablets are an easy way to get this superfood into your diet but Chlorella powder can easily be added to a smoothie.

'Currently, I'm taking chlorella and spirulina from Synergy Natural. I love them because they support the detoxification processes of the body and the liver but also give a natural boost of loads of vitamins and minerals – it's basically like taking a multivitamin but from a natural source. I used to have them in my smoothies but now I've got kind of bored of smoothies – I go through phases but I still want to have those ingredients so I'm now taking them in tablet form instead.'
Synergy Natural Chlorella Powder available from Healthista here.
Synergy Natural Chlorella Tablets available from Amazon here.
And finally, the best beauty advice Abigail's ever had?
Cleansing morning and night really is essential! Not everybody does it, a lot of people get their cleansing wrong – some people are even still using face wipes.
For example, if you're using a balm in the morning AND night and it's a little bit too rich for you, you might be making your skin duller or creating more spots. If you're just using a facial wash, you might be over stripping the skin morning and night. Then you target the rest of your skincare to the skin type that you've inadvertently created with your cleansing. Everything else you're choosing might be trying to combat what you have created yourself, so it's really important to get cleansing right.
It's about listening to your skin rather than persevering with a product because you bought it and you feel that you should keep using it.
I know it sounds decadent but I think we do need two types of cleanser as a standard and it ought to change throughout the month. As women, our skin isn't the same on day one of our menstrual cycle as it is on day 20 so to use the same cleanser throughout the month isn't necessarily getting the best for our skin. I would suggest maybe using a cream or balm in the evening as they're particularly good at getting your makeup off and then using a wash in the morning. You can always mix that routine up throughout the month – I find that better for keeping skin balanced. It's about listening to your skin rather than persevering with a product because you bought it and you feel that you should keep using it.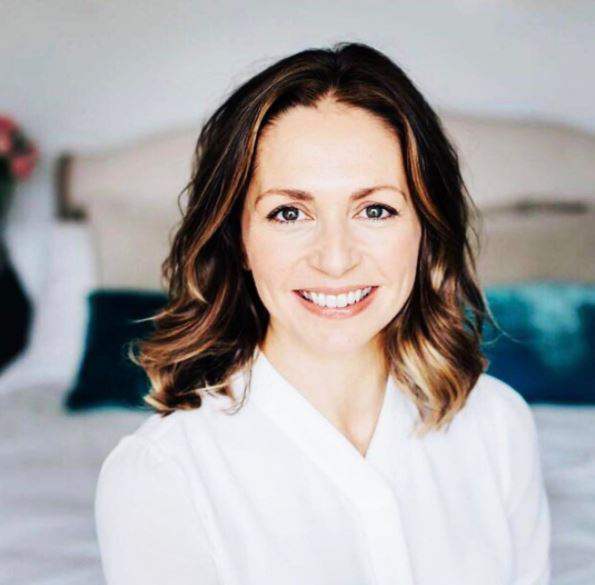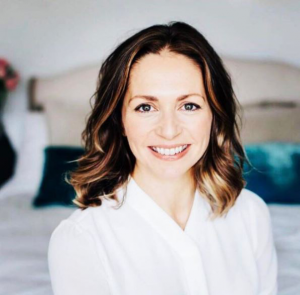 Born in the Cotswolds, Abigail James' interest in health, nutrition and beauty grew from a young age. Retraining as a therapist in her early 20's.  Developing and refining her methods through continuous study. Abigail relocated to London and established herself as one of London's most respected voices within the Health & Beauty industry.
Visit her discreet treatment room in London
Read more
How to get glowing skin – 3-minute brightening massage
3 red carpet beauty looks: The make-up artist reveals how to
How to make lip balm at home – easy video recipe
How to do an anti-ageing face massage in 4 minutes
Like this article? Sign up to our newsletter to get more articles like this delivered straight to your inbox.