A-lister makeup artist Mélanie Inglessis exclusively reveals to Healthista how she achieved three classic red carpet beauty looks on Amber Heard, Natalie Portman and January Jones
The red carpet is the first place we look to for inspiration with all things beauty. It's where you'll find the hair trends, new makeup looks and of course, fierce fashion style. Behind closed doors a glamorous transformation is the work of professionals, such as makeup artist Mélanie Inglessis. Melanie works her magic on Ruth Negga, Lea Michele, Ana de Armas and Olivia Wilde, all of whom are already natural stunners. Her Instagram, boasting 48,000 followers, often reveals the exciting bustle behind the getting ready stage, enough to make a girly-girl swoon. She exclusively talks to Healthista about three of her favourite looks on Amber Heard, Natalie Portman and January Jones.
Amber Heard
30 year old American actress Amber Heard looked a vision of bombshell beauty at the Met Gala 2016, wearing a slinking rose gold Ralph Lauren dress. What looks like effortless beauty (which she does have), Amber documented her transformation on social media with her team for the hours before.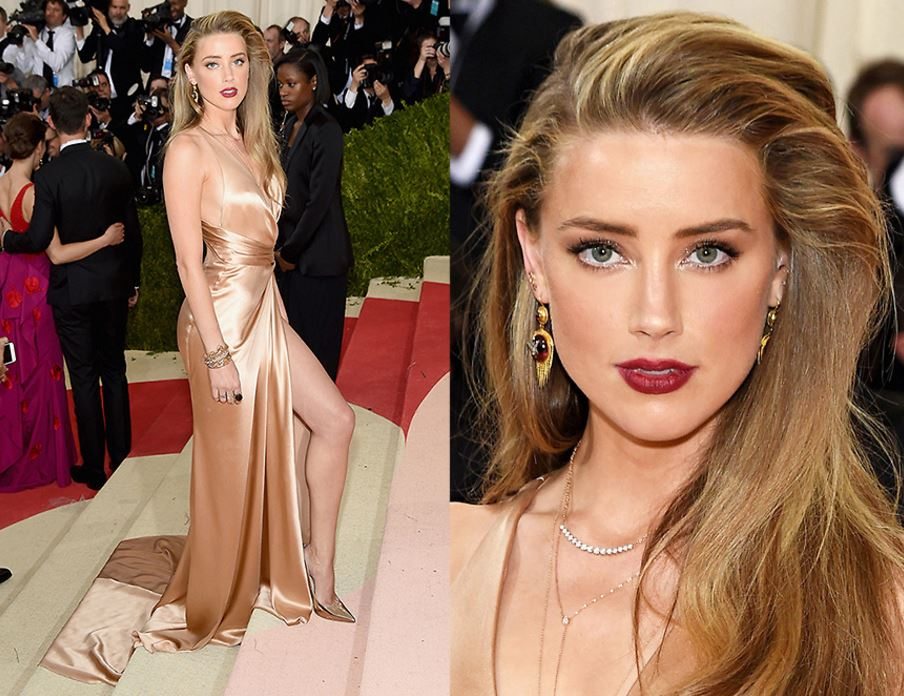 Her makeup artist, Mélanie Inglessis shares how she created the look:
'Amber's dress by Ralph Lauren is a quintessential Hollywood silhouette. The rose gold color is so soft and very complimenting to her skin. I wanted to honour this timeless designer and Amber's beauty with a make-up look that would represent both identities well. I gave her flawless skin, beautifully defined eyes and a bold colour on the lip'.
SKIN
I first apply Giorgio Armani Prima Glow On Moisturizing Balm on the entire face. This fresh, quickly absorbed beauty balm is perfect as a base to start make up. It leaves the skin glowing and moisturised without any oil residue, which is what I need for a long lasting yet dewy make up. I gently dabbed Giorgio Armani Prima Contour Perfector Eyes and Lips under the eye area; it illuminates the eyes and is also a great base for concealer.
FACE
I wanted Amber's skin to be glowing, dewy, healthy and breathable yet have a very polished feel to it. Forget BB and CC creams – Giorgio Armani Cream Nuda (in shade #1) is so much more advanced. This weightless tinted moisturiser goes on before the foundation to even out skin tone and give a beautiful glow. I applied with my fingers lightly all over the face with a little more focus on discoloration or slight blemishes. Then I used Giorgio Armani Maestro Glow #4, a very light weight foundation which is silky to the touch. The coverage is buildable, giving you the choice to layer it or not. I apply it with a wet Beauty Blender for a sheer finish.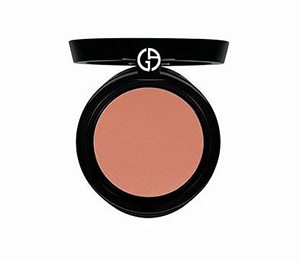 I applied Giorgio Armani Luminous Silk Compact #2 ONLY on the t-zone where I want the face to look matte and not shiny.
Although Amber is fair, I like to give the face a soft sun kissed glow. For this I use Giorgio Armani Sun Fabric #100 with a big powder brush, softly, all over the face, with a little more on the cheekbones to mimic where the sun would normally hit. I then added Giorgio Armani Cheek Fabric #305 just on the apple of the cheeks for freshness.
EYES
I wanted to complement the rose gold colour of her dress in her eye makeup and create a soft defined eyes in earthy brown colours. First, I applied Giorgio Armani Eye Tint #GoldAshes all over the eyelid as a a shimmery base. It gives luminosity to the eyes and it is a great base to start building.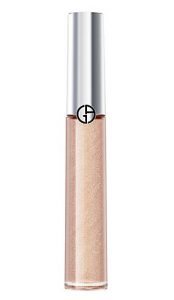 I then took Giorgio Armani Eyes To Kill Quad Shimmers #Terra Sienna to create a soft eye. From the bottom down:
Color 1 as a highlighter by the brow bones and inner corner of eyes.
Color 2 in the crease in a back and forth motion to start opening up the eyes.
Color 3 pressed with an angular skinny brush by the lash line to create definition.
I also used it gently on the lower lashes for a very soft smoky eye and on the outer corner of the eyes.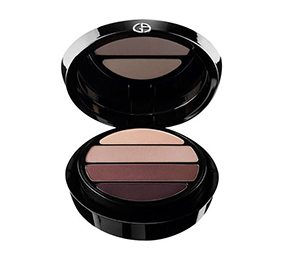 I ended the look with Lancôme Cils Booster to build the lashes followed by Lancôme Grandiose Mascara #NoirMirifique.
LIPS
The color on the lip made this look. We went for a bold matte darker than red lip, a twist on the classic red. I lined the lips with Giorgio Armani Smooth Silk Pencils #7, which is a dark berry. This defined the lips and also gently filled them in – better to do that when the pencil tip is a slightly blunt. Lastly I mixed Giorgio Armani Maestro Drama in shades 510 and 407 to create the perfect berry hue.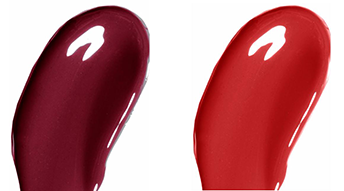 MORE: Lea Michele's makeup artist reveals how to do the brave new pink eyeshadow trend
Natalie Portman
Natalie is a timeless beauty, and was Oscar nominated in the lead actress category for her performance in Jackie. The 35 year old has been out of the limelight recently, understandable as she gave birth to her second child days before the Oscars. At awards, Natalie generally opts for an understated and subtle look, just like this one at the TIFF (Toronto Film Festival) 2015.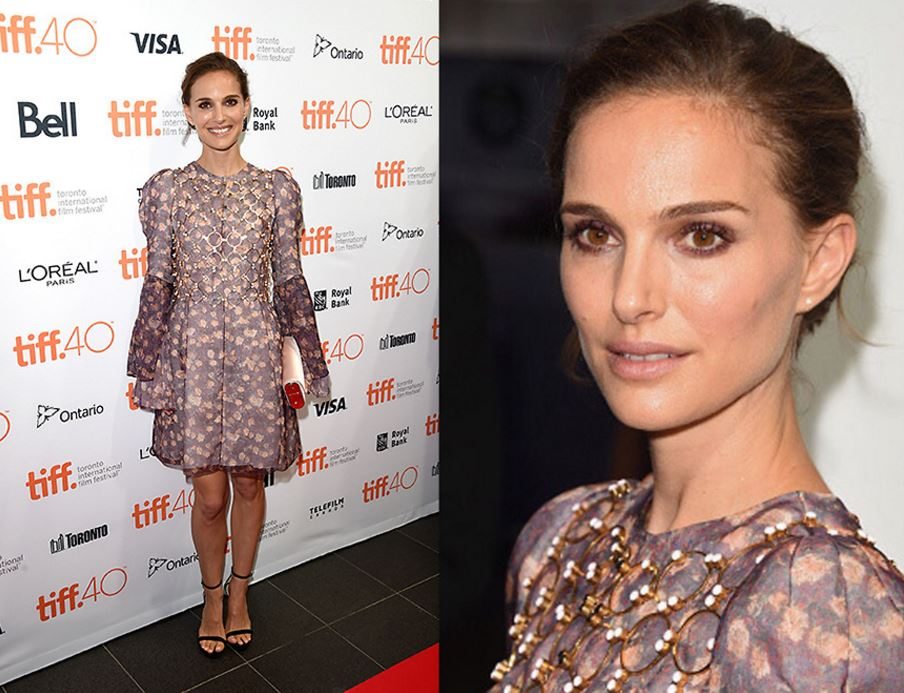 Her makeup artist Melanie breaks down the process behind the styling:
'Natalie is wearing a short floral Christian Dior dress (she is the face of the brand), with a metal mesh vest, long bell sleeves and ruffles on the shoulders. We wanted to keep the look young and effortless, so we settled on a soft smoky eyes. I picked up the aubergine hues from the dress and used this as a reference point for the colour of the shadow. Natalie's skin is flawless so I wanted to keep it fresh and dewy. A nude lip complemented and finished the look.'
SKIN
Dior Hydra Life Pro-Youth Silk Creme is a great boost of hydration after a long flight. I applied Make Up For Ever Ultra HD Foundation Stick, which is skin-like and perfect for touch ups. I added a little Dior Fix It Concealer, and then Make Up For Ever HD powder on t-zone only where I want the face to look matte and not shiny.
BROWS
I only use one product with Natalie and thats Make Up For Ever Aqua Brows #20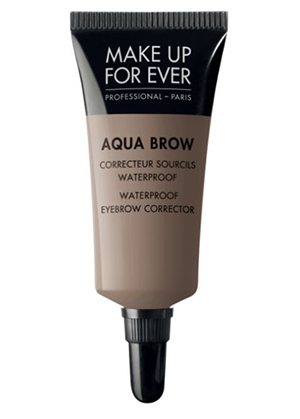 EYES
I used a thick layer of Dior Addict Fluid Shadow in Cosmic as a base. Then I used the dark colours in Dior 5 couleurs Cosmopolite Eyeshadows in Ecletic, working them into the outer corner of the eyes, in the crease and on the top and bottom lash line. I built the intensity with the darker colour.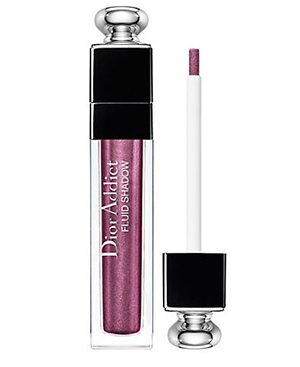 LIPS
I used Dior Addict Lipstick in Incognito #316, which is the prefect nude for Natalie lip color.

MORE: Ruth Negga's makeup artist reveals how to get her red carpet look – EXCLUSIVE
January Jones
At the SAG Awards 2016, model and actress January Jones rocked a Grecian look, vamped with bangles and a smokey-eye. The Mad Men star wore a Schiaparelli Haute Couture dress, low at the back to compliment her up-do.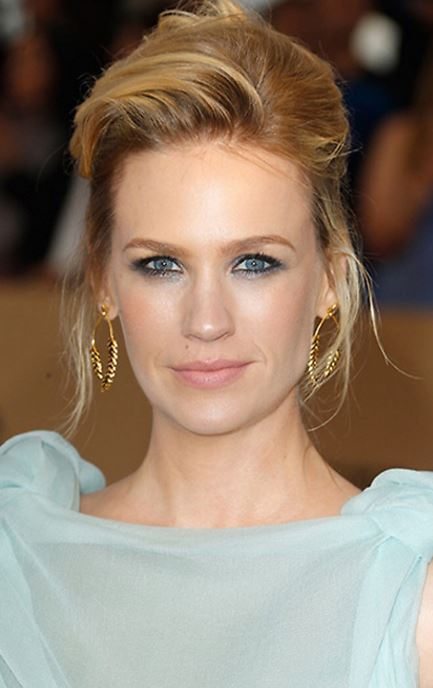 Her makeup made her blue eyes dazzle, and her makeup artist Melanie reveals how she perfected the look:
FACE
Once the skin is cleansed, I love to apply Sisley Black Rose Cream Mask all over the face and leave it for 15 minutes. It instantly energizes and brightens the skin and it feels so luxurious. I took it off with cotton wool and Burt's Bees Rosewater and Glycerin Toner
.
Then I gently massaged Sisley Black Rose Oil onto the skin, which is a highly hydrating oil that leaves the skin healthy and ready for make-up – but not greasy. I take any excess with a tissue paper sprayed with the Burt's Bees Rosewater (above).
Before I start the make-up, I generously apply a layer of Burt's Bees Ultra Conditioning Lip Balm with Kokum Butter on the lips and leave it there until I am ready to apply lipstick.
SKIN
January has the most gorgeous skin and needs very little coverage. Sisley Phyto Teint Expert is the prefect foundation for her. It has a flawless and sheer finish that stays all day, which is needed for red carpet. I applied it with a wet Beauty Blender. Benefit Ooh La Lift Under-Eye Brightening Boost under the eyes mixed with Cle De Peau concealer in Ivory – a great combination to brighten the under eyes. I love breathable looking skin but always powder the t-zone with Make Up For Ever HD powder, a powder totally invisible to the eyes. To add freshness to the look, I add Sisley L'orchidea Rose, highlighting blusher just on the apple of the cheeks.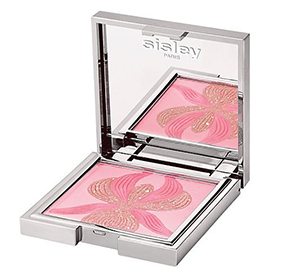 EYES
For this look, I wanted to create a soft yet sexy smoky eyes in grey and blues to compliment the sea foam colour of the dress. I started with Fiona Stiles Beauty Radiant Aqua Eye Veil #GalaxyWay as a creamy eye base, applying it directly to the eyelid with the pencil and then blending with my fingers. I cover the eyelid but barely over the crease. This is a creamy grey colour and will be the base for my eye make up. I also apply this colour on the lower lash line. It doesn't have to be precise as I will smudge it and blend it.
Next, with Sisley Phyto 4 Ombres Eyeshadow in #Mystery, which is a palette of 4 eyeshadows in the grey and blue hues, I start working and defining my smoky eyes.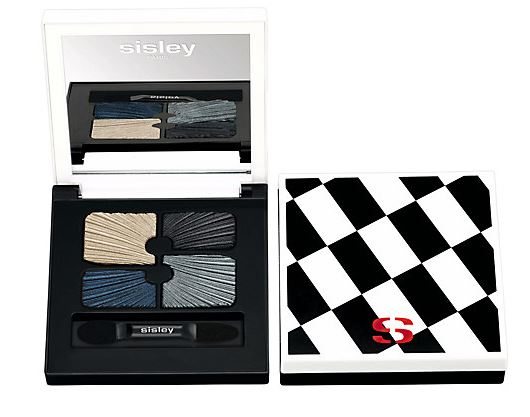 I used the lighter colour by the brow bone and inner corner of the eyes, the light grey colour as a base over the cream, the dark grey colour on the crease to create dimension and the darkest blue colour on the outer corner of the eyes. Then I blend, blend, blend!
I ran Sisley Phyto-Khol Perfect in black in the water line and under the eyes, then smudged it so there is a little soft blend and smokiness under the eyes. I curled the lashes with Shu Uemura Eye lash Curler, then applied two coats of Sisley Mascara-So Intense in Deep Black.
READ MORE:
3 celebrity hair trends from this year's awards season
Get the latest beauty trends spotted at last night's People's Choice Awards
Best beauty products ever – our new weekly column
6 best body scrubs without microbeads
Win! BetterYou magnesium collection
Like this article? Sign up to our newsletter to get more articles like this delivered straight to your inbox.