Lea Michele braved the pink hue eyeshadow trend at the Grammies. Her A lister makeup artist Mélanie Inglessis tells Healthista EXACTLY how she created it
Dare to bare; this awards season Lea Michele went for a statement look with no mascara, and a brave pink eyeshadow that made her brown eyes pop. Her look was finished with a natural and open brow, and slightly glossed pink lips.
https://www.instagram.com/p/BQbjxgOhC9w/?taken-by=melaniemakeup&hl=en
The 30 year old, who is about to release her second album Places, stepped onto the Grammy's red carpet on February 12 in a Roberto Cavalli top and skirt, gorgeously embellished with subtle colour gems.
The trend has a youthful and energetic quality
The pink tones trend is dominating the makeup scene, but its an adventurous look to take on. 'A playful and pretty pop of pink shadow can work to instantly brighten your look,' Kelli J. Bartlett, Director of Makeup Artistry at Glamsquad, told POPSUGAR. 'This trend has a youthful and energetic quality that can look dreamy or dramatic, depending on the shade and application you choose.'
Not everyone is a fan of the look, especially with it's lack of black (and who doesn't love lashings of black mascara?). But Lea's makeup artist, Mélanie Inglessis, defended her choice on her Instagram page, saying, 'That's the beauty of if it all. we don't have to share the same taste as it is my craft, my art'. If you're ready to take on a new look, makeup artist to the A listers Mélanie reveals exactly how she created the look.
MORE: Get the latest beauty trends spotted at last night's People's Choice Awards
Lea Michele at the Grammys 2017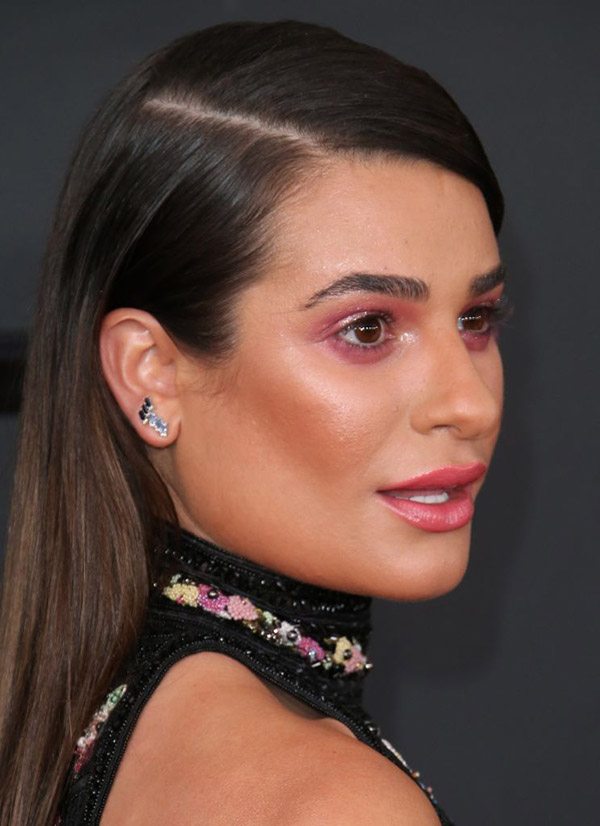 This is the Grammy's! So I wanted to do a fun look that I have never done with Lea before. After seeing the vibrant and playful Roberto Cavalli dress, I wanted to pick up the peach and pink hues and incorporate them in the make-up. We decided on a fun rose gold/metallic smoky eye with peach and pink tones. We also specifically didn't apply mascara so the eyes colour really pops.
SKIN
Hydration is very important and where I always start. I used Chanel Le Lift Eye Mask, Chanel Hydra Beauty Micro Serum and Chanel Nutrition Nourishing Lip Care 
FACE
To the face I applied Chanel Le Teint Ultra Tenue in #40 followed by Chanel Bronze Universal to accentuate her fantastic cheekbones.
EYES
I started with Chanel Illusion D'Ombres Long Wear Luminous Eyeshadow in the colour Émerveillé all over the eyelid then used the pink from Chanel Les 4 Ombres in Tissé Cambon on top. I started building the shimmery eye with those two products.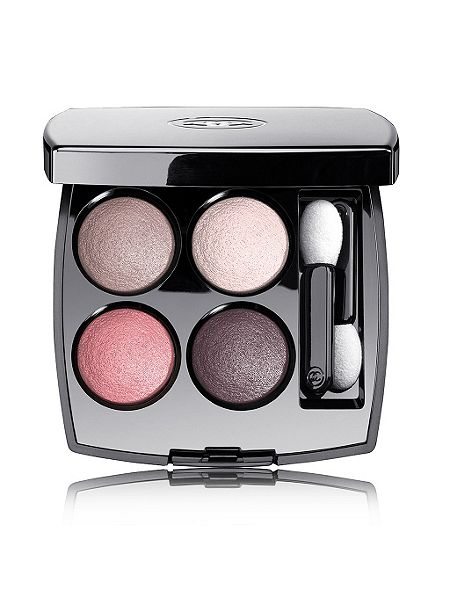 I used the dark purple in the crease of the eyes for definition and smudged under the eyes with the pink. I used the lighter colour to highlight the brow bone too. Then I used Stila Magnificient Metal Foil  Eyeshadow in Soft Pink Shimmer in the inner corner of the eyes.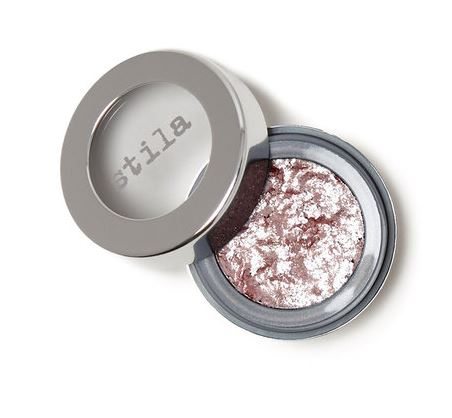 CHEEKS
I used a little Kevyn Aucoin The Pure Powder Glow in Helena.
LIPS
For Lea's naturally plump lips I used Chanel Le Rouge Crayon De Couleur in Nude topped with some Chanel Rouge Coco Gloss in Physical.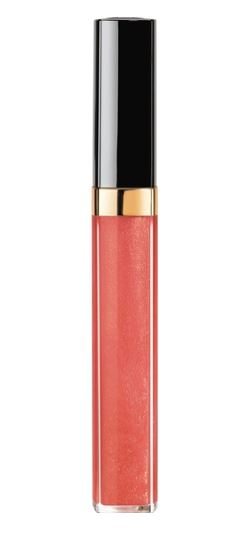 Make sure you tag @HealthistaTV on Instagram and Twitter when you give this look a go!
READ MORE
Ruth Negga's makeup artist reveals how to get her red carpet look – EXCLUSIVE
Celebrity trainer secrets: Harley Pasternak, personal trainer to Ariana Grande, Amy Schumer and LOTS of other A-listers