Looking for new fitness trends? Anna Magee uncovers the classes, people and products that will revolutionise the way you keep fit in 2015
PAY-AS -YOU-GO – TO ANY GYM
Hate gym memberships but like going to the gym? Novel new website payasugym.com allows you to search for a gym in your area and buy a day pass for a workout. There are a whopping 2000 gyms around the UK to choose from and they're all user-rated so you can check reviews before you sign up to visit one. Given that statistics show six months after joining a gym nearly half of its members are attending less than once a week, we think this is the future.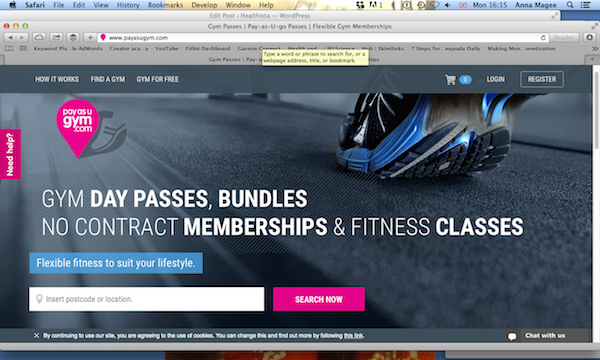 Registration is free and you only pay per workout after which you will receive a gym access code by SMS.
FUSION FITNESS (EXTREME)
Take Pilates toning exercises, some boxing moves and a touch of dancing and you've got the new international workout sensation, Piloxing. This hour-long high energy class is available in gyms all over the UK and can burn up to 900 calories (find class locations here). Or try the DVD, Piloxing – The Original V Pilates Workout £5.99 from Amazon. Piloxing is part of a wider trend of Fusion Fitness in which  disciplines such as yoga, Pilates and martial arts are being fused with fitness such as dance, boxing and bootcamp.  Here's a video about Piloxing from Healthista TV.
https://www.youtube.com/watch?v=8gnjk24Ofp8
VIRTUAL TRAINING CLUBS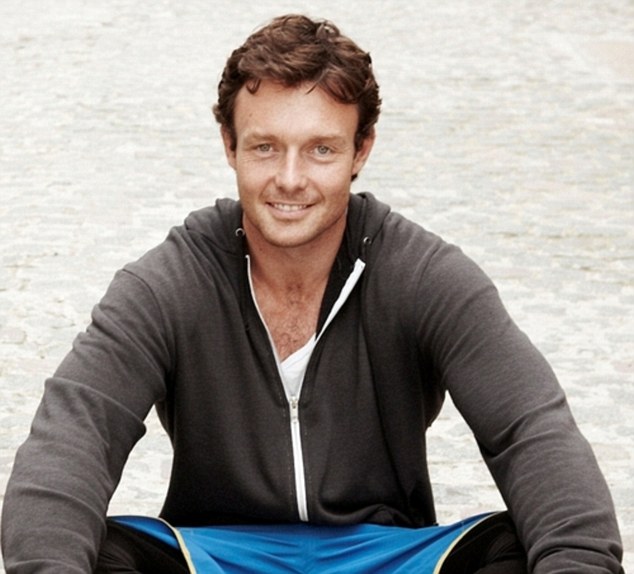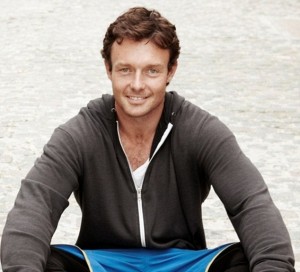 This is the year A-list celebrity trainers will share their knowledge, service, tips and workouts online for a fraction of their £150+ an hour price tag. Thanks, the Internet. James Duigan, founder of Bodyism who is responsible for hotter-than-hot bods including Rosie Huntingdon Whitely and Elle Macpherson, launches cleanandlean.com next month. Expect exercise programmes, motivational support from James himself, daily 5-60 minute workouts, tips and a community of people sharing their experiences, for £5.99 a month.
In March 2015, Matt Roberts who trains Tom Ford and launches a new channel which will allow you to train live with Matt using your webcam for around a fiver a session – a UK first. Mike Hodes meanwhile, a trainer whose 12-week body transformation programme costs his city-based clients £5,000 is now offering the plan online with videos and podcasts for a one-off £89 fee at theleanmusclesystem.com. If that's still too expensive, check our our favourite fitness channels on YouTube here.
SLIDING AND GLIDING (harder than it sounds)
That headline sounds kind of lewd, doesn't it? But anyway – move over lifting, jumping or skipping – sliding and gliding are the new toning tools on the block. Gliding Discs are little circular fabric discs that go on the floor during your workout then you put your feet on them and slide in and out. They're used to make positions such as a plank, hip raises or squats even harder and they're making their way into gym classes across the country – and they hurt.  You can buy a kit of them, called a Gliding Complete Kit £35.49 with a DVD from Amazon to do at home (with versions for both carpeted or hardfloors).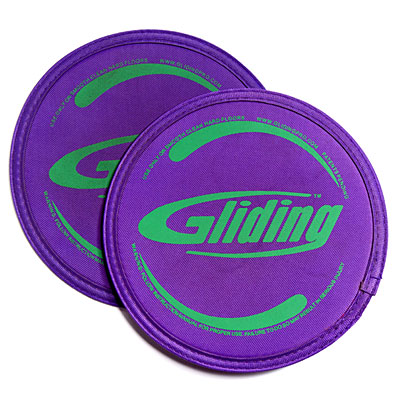 Plus new Resistance Sliding involves sliding using a mat on a hard surface –  you will feel muscles you didn't know you had – and there are classes springing up around London. Here's a video about Resistance Sliding from Healthista TV
https://www.youtube.com/watch?v=3ea334H0qBk
STRONG REALLY IS THE NEW SKINNY
We love that there's a growing number of female converts to strength training. Think anything from using light handweights or resistance bands at home to seriously pumping iron with the dudes in gym's sweaty weights room; a groaning men-only domain until recently.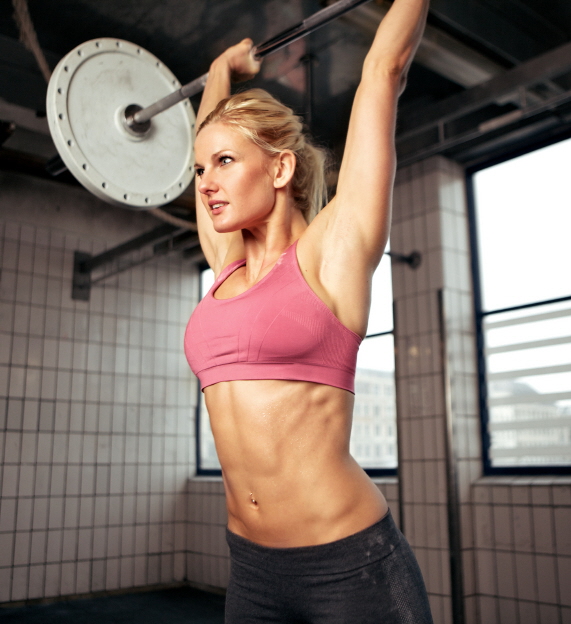 Now, as trainers report more women wanting to increase the muscle tone on their stomachs, arms and legs (and Instagram is just full to the brim of snaps of hot, toned women in the weights room) the mighty old super-thin ideal seems to have – shock! horror! – lost it's allure. A recent poll found 72 per cent of women wanted a more athletic figure and over a third felt repulsed by skinny celebs. Top of the best bodies list was not a reedy model but the athlete Jessica Ennis. Meanwhile, more celebrities are coming out of the closet about being fans of weight training. Where they once did it covertly to not taint their damsel-ly images – Marilyn Monroe routinely trained with weights while Jean Harlow used resistance bands – today Eva Longoria and still-hot-at-60 Jane Seymour both swear by light weight training and Jessica Biel regularly gushes about her love of Crossfit.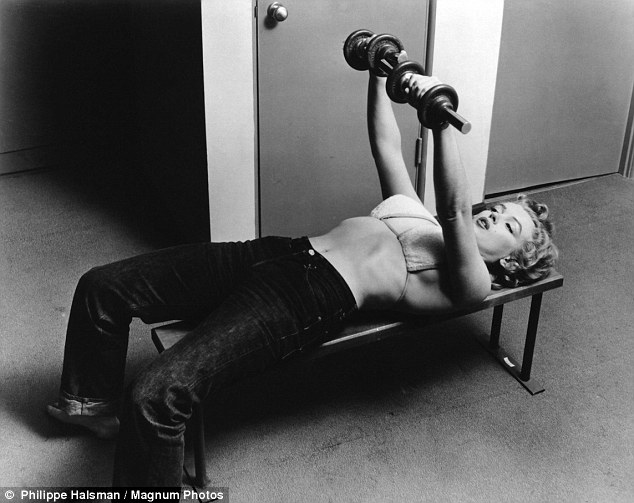 Hell, even the body of the decade, Halle Barry practices a mix of strength training on her core, upper and lower body. It's official, lifting is hot. And no, it won't make you bulky but will give you leanness and shape like nothing else. Read 5 good reasons for women to lift weights here
POST-EXERCISE MUSCLE LOVE
A new gadget called a Ridge Foam Roller 
(£27.48 from amazon) will be giving your sore muscles relief this year. The cylindrical contraption comes with variously shaped ridges so when you sit or lie on it and roll back and forth the ridges massage your muscles, loosening the fibres. This new technique is called Trigger Point Therapy (TPT) and feels Oh My God divine for anyone who exercises (like really, I cannot live without mine, but expect to groan with delicious pain when you use it). When David Beckham was photographed holding one and boarding a plane last year, we knew it would be big news for 2015. Read our full review here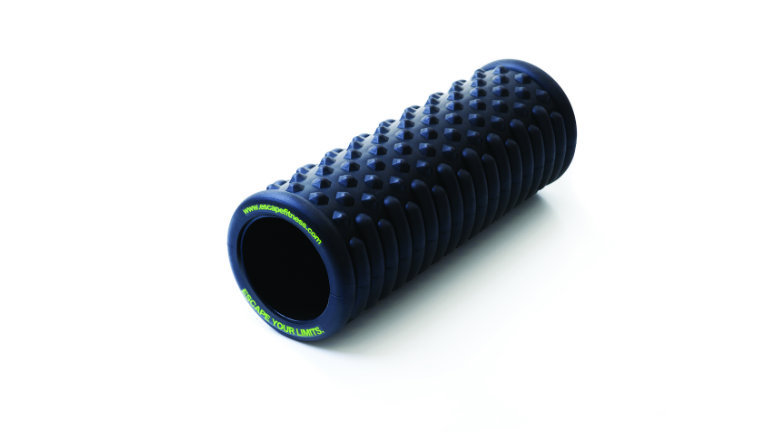 WORKOUT – EARN POINTS (AND FREE STUFF)
Air miles are so last year. New free app Earth Miles links with step apps such as Strava, Runkeeper, Moves and Map My Run and allows you to earn discounts and offers depending on how active you are.  Makers say it will eventually be able to link to wearable fitness tracking devices such as Jawbone UP and FitBit in 2015 and provide more incentives. The premise? It converts the distance you walk, run or bike into Earthmiles – points that translate into free classes and discounts on healthy products. Moreover, new health subscription The Health Card – yours for £4.99 a month – brings you offers and money off local gym classes, hairdressers, beauty therapists and all things wellbeing-related.
PRECISION RUNNING
This new trend will take the guesswork out of running by focusing on optimizing running technique with high calorie burn but minimum injury.  You can try it at treadmill classes called Precision Running at swish London gym Equinox, Kensington. Read our class review here.
Or try new book Up and Running: Your 8-week Plan to go from 0-5k and beyond and discover the life-changing power of running!
(CICO books £8.99 ) which promises that it can teach the art of running to anyone from busy mothers to complete beginners in eight weeks.
WEARING HEART RATE MONITORS
You probably know that your heart rate needs to be in a certain optimal training zone  depending on whether you want to burn fat or increase your fitness.  In new classes such as Speedflex, a circuit training system on light weights machines (see Speedlfex.com), participants wear heart rate monitors during class and each person's performance is shown to the group in real time on screens around the room – so slackers beware! Their calorie burn revealed (to everyone) at the end of class. Read about our Body Makeover Candidate who lost nearly 30 centimetres in eight weeks using Speedflex here.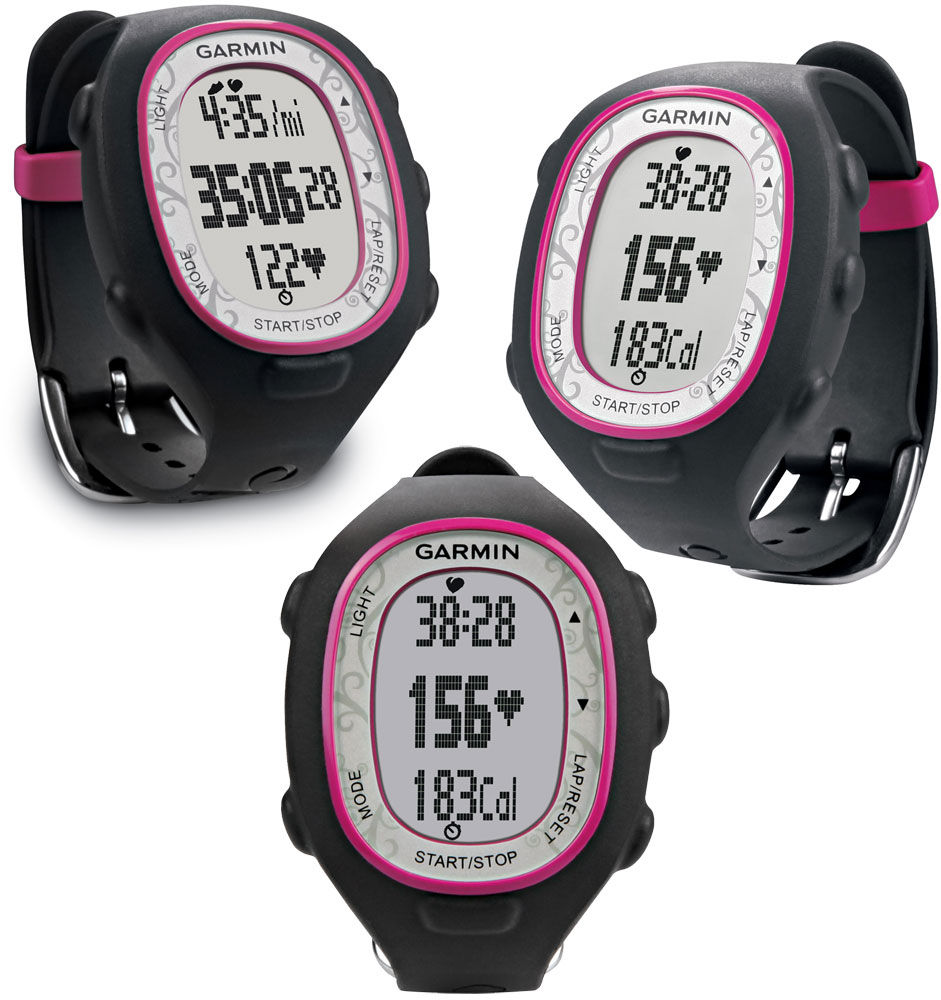 If that sounds too embarrassing, you can try the new wearable watch we're loving that takes your heart rate and tells you when you're working out in an optimal zone based on your individual body's needs – the Garmin FR70 for Women – Pink
£107.99 from Amazon. It also calculates the distance you've travelled and your calories burned.
WORKOUTS THAT HIRT
You've heard a tonne about High Intensity Interval Training (HIIT) right? Well, it's new hybrid is High Intensity Resistance Training (HIRT) which uses weighted resistance training to create a high energy circuit class that will tone you fast. Between high energy cardio such as jumping, cycling and jogging on the spot you also lift new things such as Bulgarian Bags (like a weighted handbag) and Bulgarian balls (a large weighted ball), kettlebells, bars and weighted ropes along with pushing giant tyres. Trust us, along with being fun, this will make you sweat and get you fit. Try it in new GRID classes in Virgin Active gyms nationwide this month.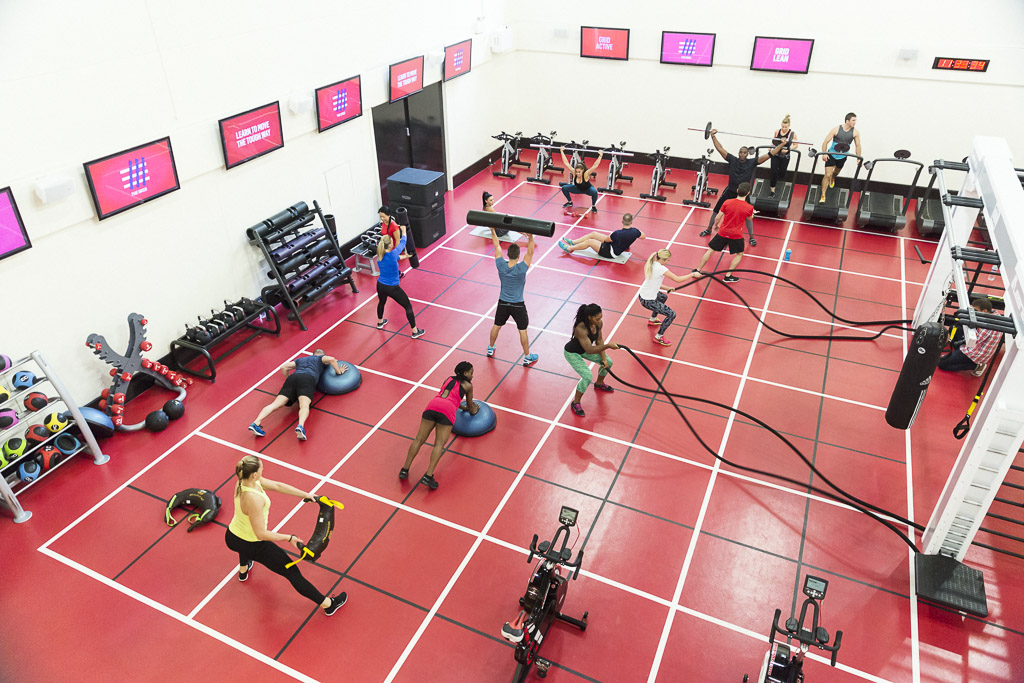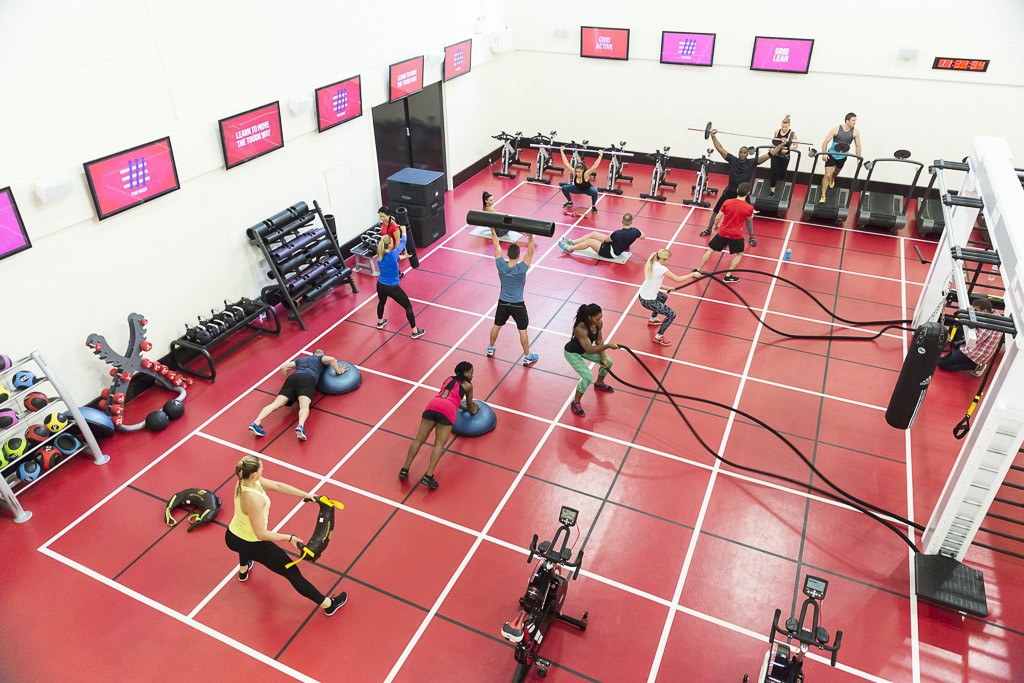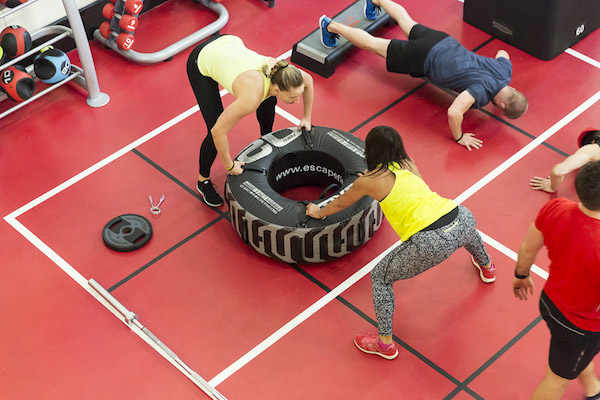 NEW GENERATION TREADMILLS
The new Woodway Curve (in Virgin Active gyms) is a C-shape and uses zero electricity meaning it's powered by your own energy (translation, it hurts). Not only is this more like running outside but you also burn 30 per cent more calories than you would on your bog-standard gym treadmill. Here's a video of the Woodway Curve from Healthista TV.
Plus, the new ZoneDome shows you 3D film shot in the world's most iconic beauty spots including the Sahara desert and the Great Barrier Reef in a curved pod as you run (see runningunlimited.co.uk for locations). Here's a video about the Zone Dome from Healthista TV
https://youtu.be/WAv0IuJ-gP0
APPS THAT TALK TO YOUR FITNESS TRACKER
Body trackers such as The Fitbit and Misfit Shine were big news in 2014. But they had limitations because once we knew the steps we'd taken and calories we'd burned, we didn't know what to do then! Now nutrition and diet programmes are teaming up with such monitors to provide us with the full package. New app KiQplan teams up with mainstream monitors such as the FitBug and Jawbone UP and provides a full 12 week diet and exercise programme for you to follow based on your activity.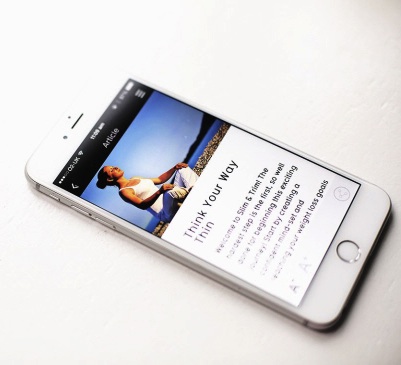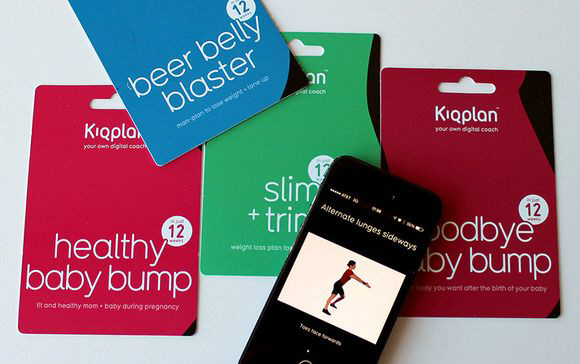 Kiqplan £19.99 per plan and there are four few to choose: Slim 'n Trim for women, Beer Belly Blaster for men plus two plans for pre- and post – pregnancy available from the Apple store, Google Play and kiQplan.com. Read more here. Moreover, Weight Watchers have teamed up with FitBit so that your fitness, step and calorie burn data is fed into an app that syncs with your 'Propoints' (the way Weight Watchers allocate your food allowance) and motivates you to stick with your diet and fitness goals. You can get it online at weightwatchers.co.uk.
PREHAB – CATCHING INJURIES BEFORE THEY HAPPEN
A brand new approach to exercise, the new prehab (short for prehabilitation and basically meaning catching injuries before they happen) trend is led by classes such as Clinical Pilates in which you visit a physiotherapist before you start attending classes. There, your body is assessed for any potential injury and you're given a set of exercises tailored to your body, your needs and your goals to practice in class, says Amy Ryan, chartered physiotherapist at Six Physio in London where Clinical Pilates classes take place.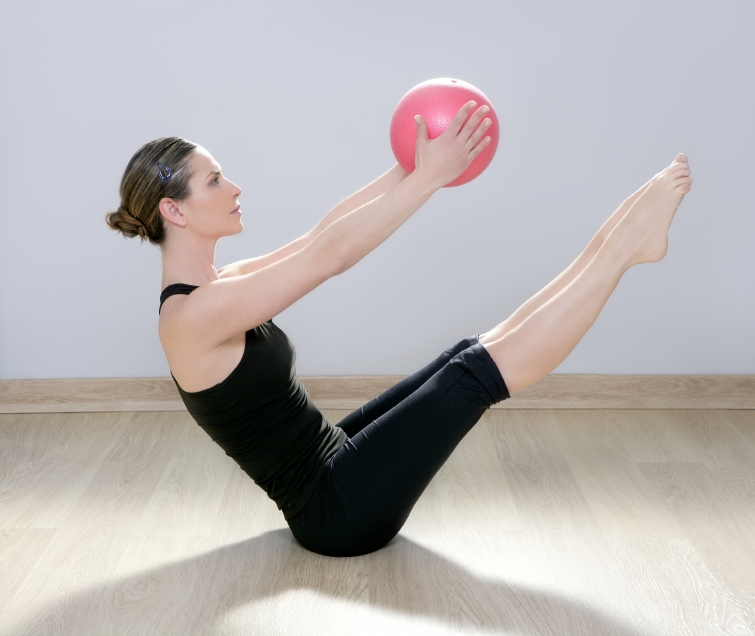 Clinical Pilates is part of the new wider prehab trend which has been strong in sport and athlete training for years and is now moving into the mainstream, asserts Ryan. 'The idea is to see a physiotherapist before you start a fitness programme, be that Pilates, running, cycling, skiing or dance. Then you are given specific exercises to prepare your muscle groups and help you gain the physical competence required to perform that workout or sport without injury,' says Ryan. 'It can be so much more cost-effective than jumping in and taking something up and then becoming injured which could result in months of physiotherapy to help you recover'.   Now that's what we call sensible.
'Clinical Pilates is a buzzword in fitness right now and if you punch the words into Google you will find classes all over the country', explains Ryan. 'However, ensure you're attending those that provide proper assessments by a qualified physiotherapist beforehand, rather than simply analysing your body during the class,' she warns.  Clinical Pilates classes at Six Physio cost £35 a class or £315 for a block of 10 (most prices should be similar) and the initial physio assessment costs £40 for 30 minutes and £70 for 60 minutes. To find someone near you, put Clinical Pilates into Google.
RELATED:
12 health food trends for 2015
Like this article? Sign up to our newsletter to get more articles like this delivered straight to your inbox.