What's new in health food in 2015? Fermented vegetables, adding butter to your coffee and seaweed – it's the Healthista food trends report
1. FERMENTED FOODS
If 2014 was the year of the green juice, 2015 is set to be the year of the fermented vegetable. Granted, fermenting not exactly new. It's been a part of diets around the world since ancient times. The Korean dish, kimchi is made from fermented vegetables, European staple sauerkraut from fermented cabbage and Kefir, originally from Northern and Eastern Europe, from fermented milk. Japan has possibly the most fermented foods in its national diet which includes miso, natto, soy sauce and tempeh all made from fermented soya beans as well as amikaze, a naturally sweet food made with fermented grains.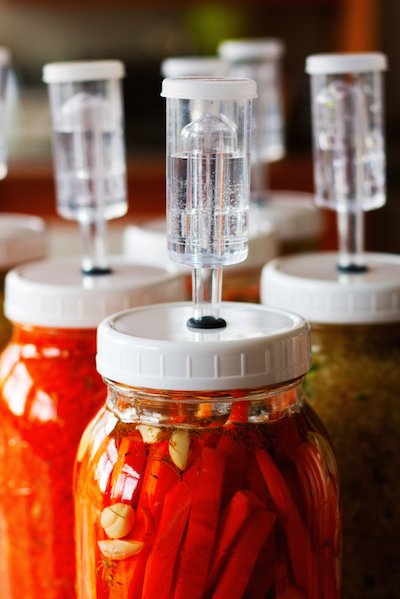 The New York Times recently named fermented foods one of the big food trends for 2015 and Kimberly Snyder, an LA nutritionist with clients such as Drew Barrymore, Hilary Duff and Dita Von Teese recommends her clients eat fermented vegetables every day. She says: 'Raw, cultured vegetables are among the most important foods of our modern day. As the inner balance of good bacteria is restored in your body, you'll be better able to shed excess weight. Your skin will improve. Your energy will become more vibrant.'
The New York Times recently named fermented foods one of the big food trends for 2015
But why? Fermented foods provide trillions of beneficial bacteria – one tablespoon of sauerkraut provides about ten times as much as a probiotic pill, and gut health is now being hailed as the key to vitality. 'The gastric tract is the highway to health,' says Kathie Swift, a clinical nutritionist whose book The Swift Diet: 4 Weeks to Mend the Belly, Lose the Weight, and Get Rid of the Bloat
(Vermilion £13.99) is out in January. In the US, Swift sees people with rheumatic conditions, auto-immune diseases, mood problems, infertility, migraines and weight they can't shift – and her starting point is always their gut. 'The balance of bacteria affects not only our digestion but our absorption of vitamins from food,' says Swift. 'If we are not absorbing our nutrients properly problems can manifest in any part of the body,' she explains
Kimberly Snyder, an LA nutritionist with clients such as Drew Barrymore, Hilary Duff and Dita Von Teese recommends her clients eat fermented vegetables every day
Try it: Start with a tablespoon of sauerkraut  once a day on your salad (any more and you could have a reaction including diarrhoea and bloating). We love Organic and Raw Sparkling White Cabbage from Laurie's Tummy Loving Foods.  You could also try small amounts of fermented foods throughout the day including miso soup, plain yoghurt or kefir and kimchi (all from health food stores).
2. SMART SHAKES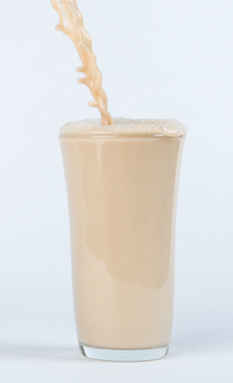 The 1973 film Soylent Green was a futuristic trip in which the earth's inhabitants, ravaged by greenhouse gases, survived on a wafer designed to provide all the nutrients a human could ever need.
Fast forward 40 odd years and US software engineer Rob Rhinehart has not only created a powder that when mixed with milk, he claims can provide all our daily nutrition requirements, he's cheekily gone and called it Soylent!
It's basically a soy protein powder but it's infused with every kind of nutrient and mineral known to mankind. You mix it with water and consume and according to Rhinehart, each serve provides 33 per cent of your calorie and nutrition needs. This means that in theory, you could have nothing else in your diet – if you have three a day – spelling the end of food. 21 serves of soylent cost £59.99.
This isn't just a US thing. Leading 'food futurologist' Dr Morgaine Gaye, recently launched the Super-Shake which claims to give you all your daily health requirements of minerals, vitamins and micro-nutrients and takes only a minute to make and includes ingredients such as flax, bee pollen, cacao powder and spirulina. And Dr Gaye Super-Shake
is cheaper, at £27 for a 20 day supply.
 3. SEAWEED
Last year, chef Heston Blumenthal said we should all be seasoning our food with seaweed, because it's such a potent health food. Indeed, seaweed is a staple food in the traditional Japanese diet and they have the highest life expectancy in the world.  Now being recognised as a nutritional powerhouse, seaweed is packed with iodine, which is great for thyroid health and detoxification. Plus, it could also help slow fat digestion from food. In fact, Researchers at Newcastle University reported that alginate, a compound found in seaweed, stops the body absorbing fat. Their study showed that a fourfold increase in intake of alginate boosted suppression of fat digestion by 75 per cent.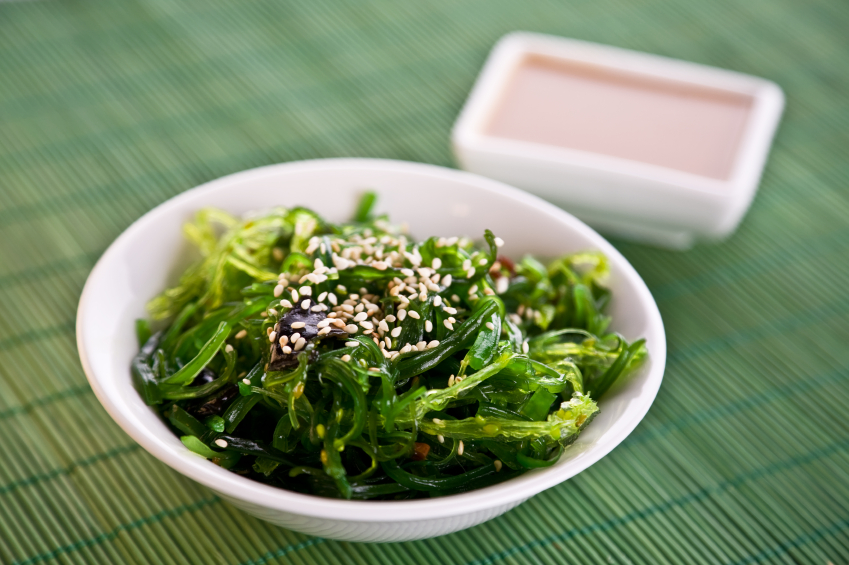 Try it: We love the Clearspring range of organic seaweeds.  Arame has a slightly sweet and delicate flavour, making it a great addition to salads and stir-fries while Toasted Nori Strips can be crumbled over salads or into stews and soups to add a nutty flavour.
alginate, a compound found in seaweed, stops the body absorbing fat
4. GREEN TEA WITH A TWIST
Green tea might have the hottest health CV on the planet but it can be a bitter brew.  If you find bog-standard green tea nauseating and hard to drink but you want the outstanding health benefits, 2015 is your year. A heap of tasty green tea hybrids whose emphasis is on preparation, quality and taste could make this the year tea becomes the new wine.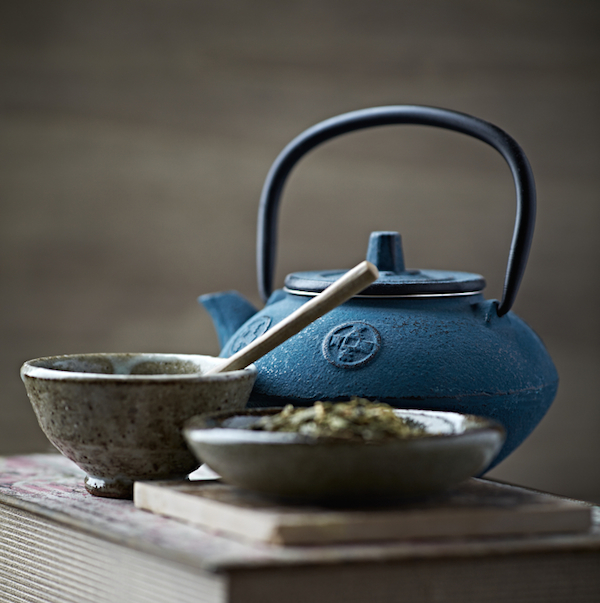 Here are our favourites:
Kukicha Tea A Japanese green tea made from the roasted twigs, stalks and stems of the green tea plant, it tastes nuttier and creamier than green tea and is packed with calcium and vitamin C. Try Clearspring Organic Kukicha Twig Loose Tea 125g (Pack of 3)
£14 from Amazon
New flavoured green teas A raft of organic flavoured green teas are set to make you want to drink it. We adore Higher Living Organic Green Tea Coconut (Pack of 1, Total 15 Teapees)
£4.79 from Amazon and Holland & Barrett
Genmaicha tea A Japanese green tea that combines leaves known as 'bancha' with pieces of toasted brown rice giving it a stunningly popcornish taste. We're hooked on Clearspring Organic Green Tea Genmaicha 50g
£6.29 from health food stores.
5. GOURMET RAW
Gone are the days of vegans in flamingo earrings doing chakra dancing and waxing lyrical about eating raw slaws all day. Raw food has had a glossy makeover and it's now officially cool. Not only do its famous devotees – including Demi Moore, Jared Leto – look great on it but a stream of restaurants are now opening in which equally radiant clientele munch on their dehydrated artichoke bread and flax crackers.
Indeed, when Healthista's Glow Girl blogger recently trialed a dehydrator (these are like ovens for raw foodies and don't heat food over 45 degrees, which helps kind of dry it out but won't ruin nutrients, they claim) she was hooked.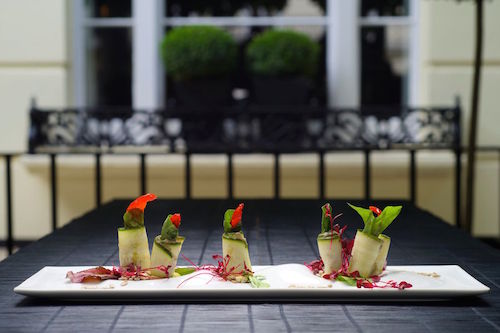 But the biggest news is this – the raw food restaurants now opening up on this side of the pond have turned raw food into an art form. Stars of the new raw breed incude the cool and cosmopolitan Nama in Notting Hill where you can get Kale Lasagna, Tanya's Cafe at My Hotel, Chelsea where the  sugar and grain free delights will make you want to eat raw and look every bit as good as anything you'd find in a French Patisserie and the super-cool and seriously gourmet RAW at the LA Suite West Hotel.
Read detailed reviews of London's best new raw restaurants from our Healthista Eats blogger Charlotte Dormon

6. JU-SMOOTHIES
What do you get when you cross a fresh juice with a smoothie? A JuSmoothie of course. Is that even a word? If it isn't, it should be – and could be – in 2015. Increasingly – on Instagram at least – healthistas are getting their money's worth from both their juicers and their blenders and coming up with a fibre-filled liquid concoction that can only be called a JuSmoothie.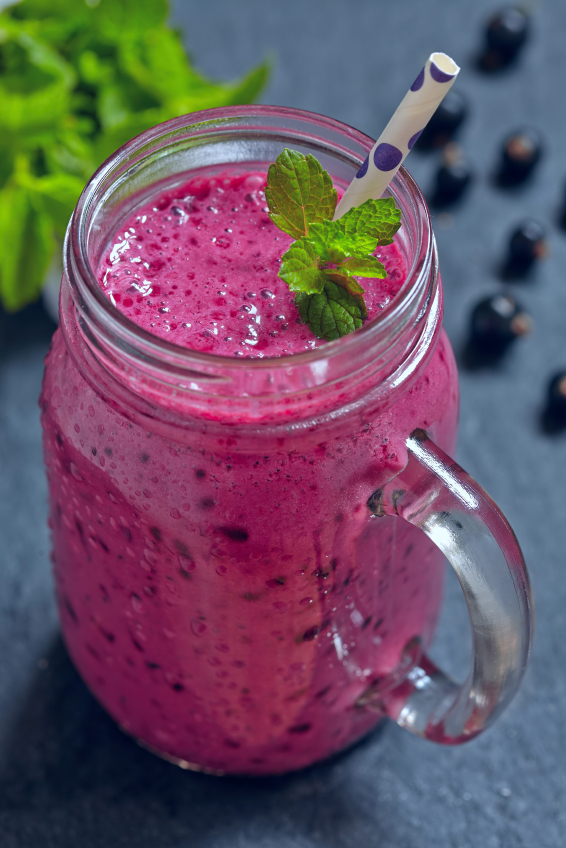 The JuSmoothie means you make your fresh juice and then blend it with bulky fruits or other ingredients that aren't juicer friendly. The purpose? Vegetable and fruit juices absorb quickly which means they can leave you hungry a couple of hours later. But blend a super nutritious juice with a banana and some crushed flaxseeds or nuts and you've a more solid and substantial concoction that is absorbed slower and will keep you going until lunch.
Here's one of our favourites at Healthista Towers:
Juice the seeds from one pomegranate, one cucumber, one apple, two handfuls of kale, four carrots, one lime and some ginger.
Blend the juice with a tablespoon crushed flaxseeds or a handful of almonds and half a banana.
Enjoy!
7. PART-TIME VEGANS
Perhaps since Beyonce and Jay-Z went vegan for 21 days last October, part-time veganism suddenly seems everywhere.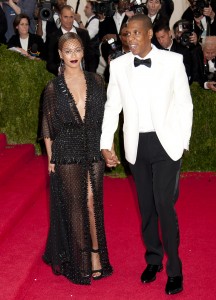 First, a new generation of hot vegan-ish women with glowing skin and perfect hair are suddenly making plant diets sexy and real.  In her luscious new cookbook The Earth Diet: Your Complete Guide to Living Using Earth's Natural Ingredients
(Hay House £19.99) former Australian beauty queen Liana Werner-Gray brings you full colour vegan alternatives to wicked favourites including pizza, lasagna, fish and chips and burritos.
These new plant princesses' middle name is flexibility and they come with none of the cranky evangelising associated with the old-school. Lily Simpson, the diet expert and founder of star-studded raw and healthy vegan delivery company and Soho cafe The Detox Kitchen recently claimed that her skin improved since deciding to go vegan only for every other week.  In her book Veganish
(Viva Edition £11.40) trained chef Mielle Chenier-Cowan Rose offers dogma-free recipes and tips for a gentle transition to veganism that allows for a little meat here and there.
January is Veganuary and the unbelievably tasty sugar-free vegan snack bar Co. Nakd are encouraging people to try veganism for the month. Log on to veganuary.com for free tips and tricks to make it easier.
8. SPIRALIZING
Doesn't everyone love p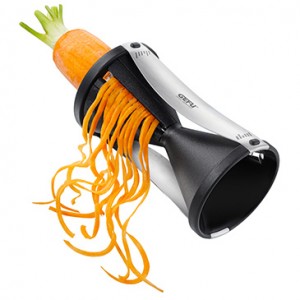 asta? Trouble is, it doesn't always love you back. Whether you're wheat intolerant or just a little carb-phobic, now, thanks to a bunch of amateur chef healthy bloggers and Instagrammers we have a new trend on our hands for spaghetti made from vegetables. Check the #spiralizer hashtag on Twitter for a tonne of gorgeous recipes that are no-carb, paleo-friendly and gluten-free. This is a super-simple way to up your veggie intake while making gorgeous-looking meals. What's not to love? Try it: We love the Gefu 13460 Spiral Cutter Spirelli (£14.50 from Amazon, pictured above)
. For fabulous recipes, try The Art of Eating Well
 from bloggers hemsleyandhemsley.com
9. ORGANIC SUPER-POWDERS
Containers and sachets of powders in deep hues of green, blue and red are dominating the product table at Healthista Towers right now. Full of concentrated, freeze-dried, powdered forms of algaes such as spirulina and cholerella, plants such as wheatgrass and even teas such as matcha, they're set to have a moment in 2015. These powdered powerhouses are not cheap though and range in price from a tenner to £30 a pack. So what's the point?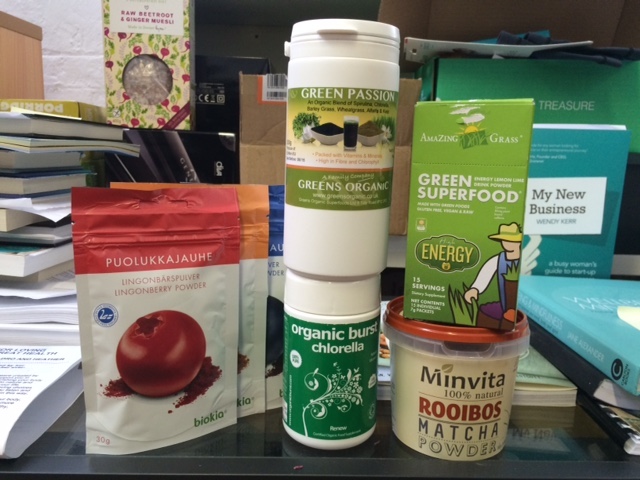 'The powder, when dissolved in liquid is more nutrient dense that just eating the whole food and the resulting liquid means the nutrients are more biovailable for the body to absorb,' says nutritional physiologist (and Healthista  Superfoodist blogger) Rick Hay. As for the benefits he says: 'Algae supergreens and supergreens like chlorella, wheat grass and barley grass are nutrient dense powerhouses – they are fabulous for immunity as they're not only phytonutrient and antioxidant rich but packed full of enzymes, vitamins and minerals and fibre, which makes them a natural non-synthetic multivitamin/mineral,' says Hay.  'The chlorophyll provides energy and is great for detox and alkalisation,' he explains. 'They also provide healthy omegas which make them a great choice for hair, skin and nail health'.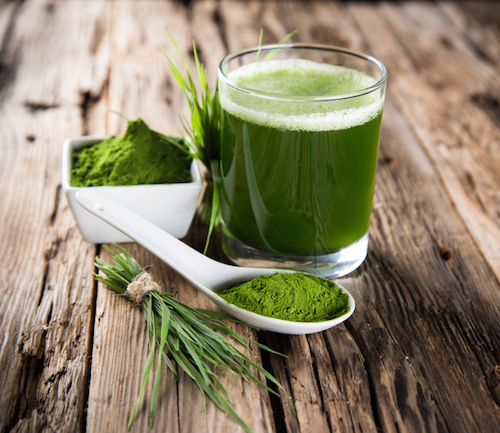 I was always awfully skeptical about superfood powders, believing that they cost more than they could possibly be worth in nutrition terms. Then I was sent powdered Chlorella from the Synergy Naturals range. How hard would it be to lob a tablespoonful into my smoothie every day, I thought. And so I did.
green chlorophyll powder provides energy and is great for detox and alkalisation
A type of algae that grows in fresh water, chlorella is touted by nutritionists as a potent liver cleanser. Well, after about three weeks of taking it, I got a period without any symptoms of PMS. Zero. Zip. Nada. I asked Rick Hay what this could be down to and he explained that the liver is responsible for detoxifying our bodies of female hormones such as oestrogen and progesterone, which are the same hormones that cause PMS. I was dumbfounded as I normally get swollen breasts, a little bloating and so tired I feel like I have been hit by a semi-trailer full of road gravel.  As a result I am a newfound chlorella and green powder evangelist. My favourite green powders now are Synergy Natural 100g Organic Chlorella Powder
£10.98 from Amazon which contains pure chlorella and Organic Green Passion from Greens Organic £11.99 which is a mix of barry grass, wheatgrass, alfalfa and kelp (the latter is great for thyroid health).
I am also loving Minvita 100% Organic Matcha and Rooibos Powder £29.99 mix of powdered matcha and rooibos teas. Matcha is a type of green tea in which the whole green tea leaf is ground, maintaining the antioxidants in the green tea plant. Rooibos too it turns out, is a secret superfood. In a study involving 40 adults at increased risk for cardiovascular disease, drinking six cups of rooibos daily, for six weeks, significantly reduced oxidation of circulating fats, and decreased 'bad' LDL-cholesterol (from 4.6 mmol/L to 3.9 mmol/L) and triglycerides (from 1.7 mmol/L to 1.2 mmol/L) compared with a similar control period when no rooibos was used. Levels of 'good' HDL-cholesterol also increased significantly (from 0.9 mmol/L to. 1.2 mmol/L).  According to GP Dr Sarah Brewer, 'Rooibos is beneficial for adults at risk for developing cardiovascular disease – especially those with type 2 diabetes.  Using Rooibos Matcha Powder is a more efficient way to obtain all the antioxidants and health benefits rather than using tea leaves. All the antioxidant benefits (and more) of green tea but without the caffeine, or the unpalatable taste.' I tend to take a tablespoon a day with boiling water and a little milk – it's kind of like earthy hot chocolate.
10. SPROUTING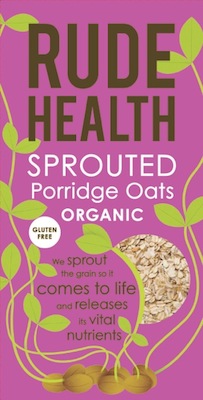 Sprouted grains and products made with them such as bread and flour are already a trend Stateside and they're now about to hit health food stores on the side of the pond too.
Look in the refrigerated section and you'll find all manner of sprouted legumes mung beans, chick peas and lentils, fantastic used in salads and soups, which are all fairly common place.
But more recently, a raft of new products such as sprouted rye or wheat breads and even sprouted flours have been emerging on the health scene. Leading the way is Rude Health, the maverick organic food company that brought us a range of granolas, mueslis and porridges made with sustainable ingredients. Now, they've launched the UK's first range of sprouted grains. There's sprouted spelt, whole wheat and buckwheat flours to choose from and a new range of organic gluten free sprouted porridge oats.
But what's the point of eating sprouted grains and legumes? Legumes and grains have a protective coating on them that can block the body's ability to absorb nutrients. These are known as 'enzyme inhibitors' or 'physic acid' and in some, they can be the reason eating grains and legumes results in bloating, cramping or wind. Sprouting removes these 'anti-nutrients' and and makes them easier to digest. What's more, grains that have been sprouted are not only richer in vitamins such as vitamin C and enzymes that aid digestion, the sprouting process also breaks down starches within grains into simple sugars, making them easier to digest.
11. ICE
Lobbing some extra ice into your smoothie and turning on the cold tap at the end of your shower for 20-30 seconds are not exactly the most high-maintenance bits of diet advice we'd ever heard when we saw the proof for new book,  The Ice Diet
(Michael Joseph £6.64) by Peta Bee, an award-winning health journalist for The Times. So obviously, we were ready to take some serious notes.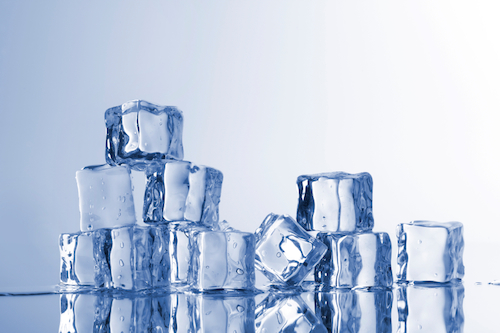 'A convincing amount of research now links our over-heated lifestyles to weight gain and obesity,' says Bee. With central heating, base-layers, ultra-Tog duvets, heated car seats and so on, we are constantly coddled and this is slowing our metabolism and making us fat, say proponents of this new get cold, get slim movement.
'By cooling down, studies have shown that we burn more calories in an effort to keep warm because it turns on our body's good 'brown' fat (called brown because it's actually brown as opposed to white under a microscope). A few notches down on the thermostat can increase fat-burning by six per cent and moderately cooler lifestyles can raise calories expended by 2,100 a week.
moderately cooler lifestyles can raise calories expended by 2,100 a week
And now for possibly the best news of the year: researchers at the University of Nottingham have recently shown that even eating a dish of ice-cream can activate 'good' fat and help to offset calories consumed. We're sold.
12. FAT
The idea that you can eat fat and get thin goes against most mainstream diet advice. Yet, in 2015 high-fat diets are set to make Boursin, double cream and butter the superfoods of 2015.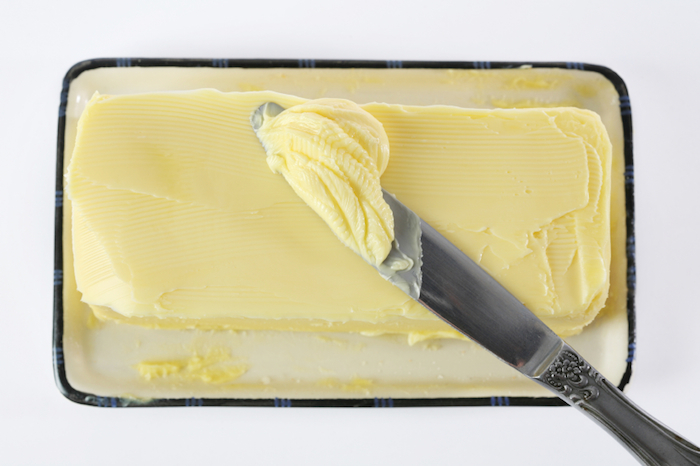 In The High Fat Diet: How to lose 10 lb in 14 days
(Vermillion, £7.99) out in January, London trainer Zana Morris advocates stuffing plenty of avocado, olive oil, nuts and meat fat into your diet in order to lose weight. 'Fat is the only nutrient that doesn't raise insulin – by focusing your diet around it you send your body out of the fat-storing mode that most modern diets put it into, and switch to one where it burns body fat for fuel.' says Zana, who is the founder of swish London member's club boutique gym The Library.
There's one catch: you have to cut out almost all carbs, including fruit, for the first ten days. The Fat Diet is combined with a 15-minute muscle-boosting high intensity workout once a day (like, everyday) to help keep off the weight. The promise? Up to 10lb weightloss in 14 days.
As if that's not enough, a slab of butter in your morning black coffee could help too, according to Silicon Valley fitness entrepreneur Dave Asprey, author of The Bulletproof Diet
(£12.99 Rodale).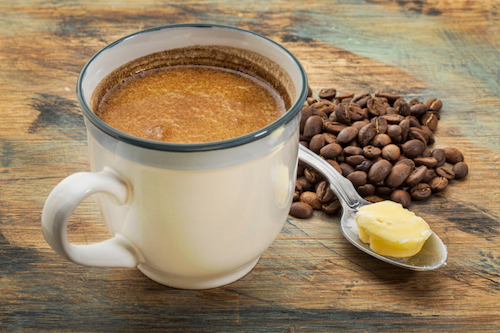 In fact, eating fat in the morning is believed in some fitness circles to work as a metabolism booster. Weird, yes, but it helped Asprey himself drop a hefty 100lbs and with his 40K Twitter followers and evangelical blog following, there may well be something in it.
Want more healthy eating trends? Get 20 per cent off tickets at the BBC Good Food Eat Well Show by clicking here
Like this article? Sign up to our newsletter to get more articles like this delivered straight to your inbox.