Surprise the person who has everything this Christmas by gifting them an experience gift to remember. From spa breaks to adventures, we recommend the best 10 for Healthistas
Some people are so hard to buy for material gifts are never quite right. That's why we have searched high and low for experience days to gift that difficult person with a penchant for health, fitness and wellbeing.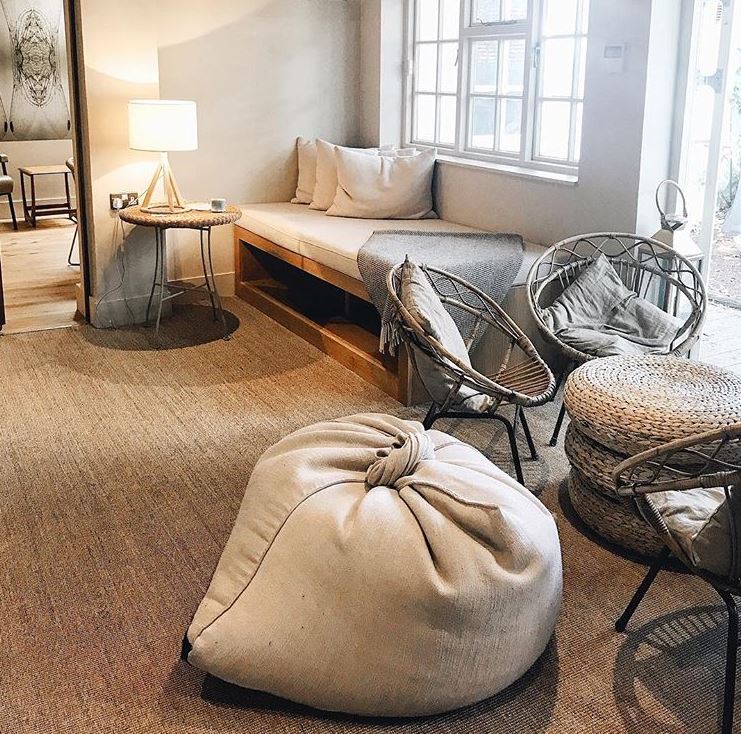 When stress and London's chaos get too much, Bhuti Is the most chilled out place you will find within the city. This winter, it's offering day passes that bring together everything you need to switch off. Take part in unlimited yoga and fitness classes such as shavasana and pranayama breathing before indulging in a 30 minute hot stone massage that's sure to work out the knots in your shoulders from life's daily strains. Finish with an organic honey facial, suitable for skin conditions and bursting with refreshing aromas such as orange. Feeling relaxed, you won't want to return to reality just yet, which is why Bhuti have made sure you feel at home in the living space, with wicker basket chairs hanging from the ceiling, bean bags, plenty of plants, books and herbal tea.
Available for £99 (Monday to Friday) or £120 from Bhuti.com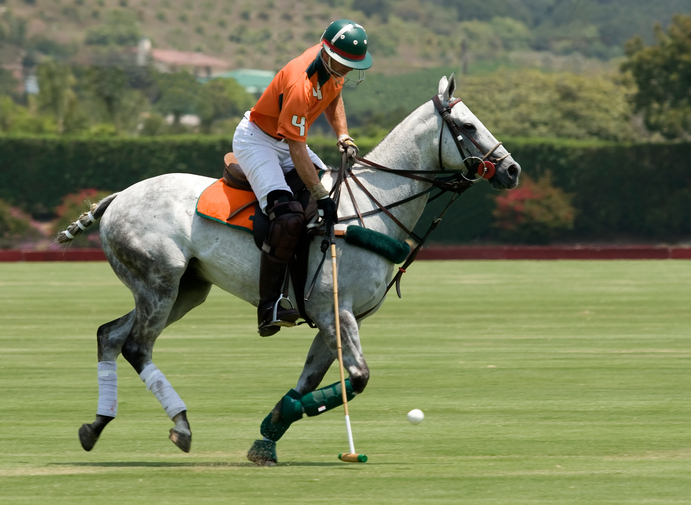 Instead of going to watch the polo, why not learn to play it? Polo Experiences are offering sessions of over two hours at their stunning ground locations across the UK, with only the best qualified instructors to teach you the rules of 'the right way' and 'line of the ball'. On arrival, with coffee and biscuits, you'll be taken through the aim of the game and the golden rules. Before meeting your pony, you'll be shown the infamous polo mallet and how to use it in different ways to get the perfect goal. Kitted out in safety gear, you'll then jump aboard a well-schooled horse. Don't worry, you'll be shown the ropes of manoeuvring him, before putting you're skills to the test during an instructional chukka (there are 4-8 chukkas in a Polo match).
Voucher available for £145 from Polo Experiences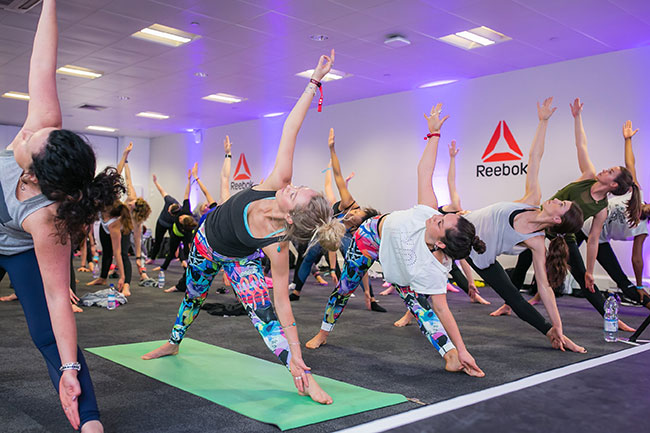 All a gym bunny's favourite things in one place – fitness and yoga classes and a shopping village filled with the best brands in the health industry selling protein powders, snacks, supplements, athleisure and much more. Be:FIT is back for another year this May 4-6th, bringing likeminded women together under one roof for good vibes and to share inspiration and knowledge about healthy living. The line-up is yet to be released, but If last year is anything to go by, it's going to be impressive. Expect classes from the likes of F45, Another Space, Barry's Bootcamp and Reebok, and motivational speakers such as Zanna Van Dijk and Clean Eating Alice.
Prices start at £25 for an adult day pass, available from Be:Fit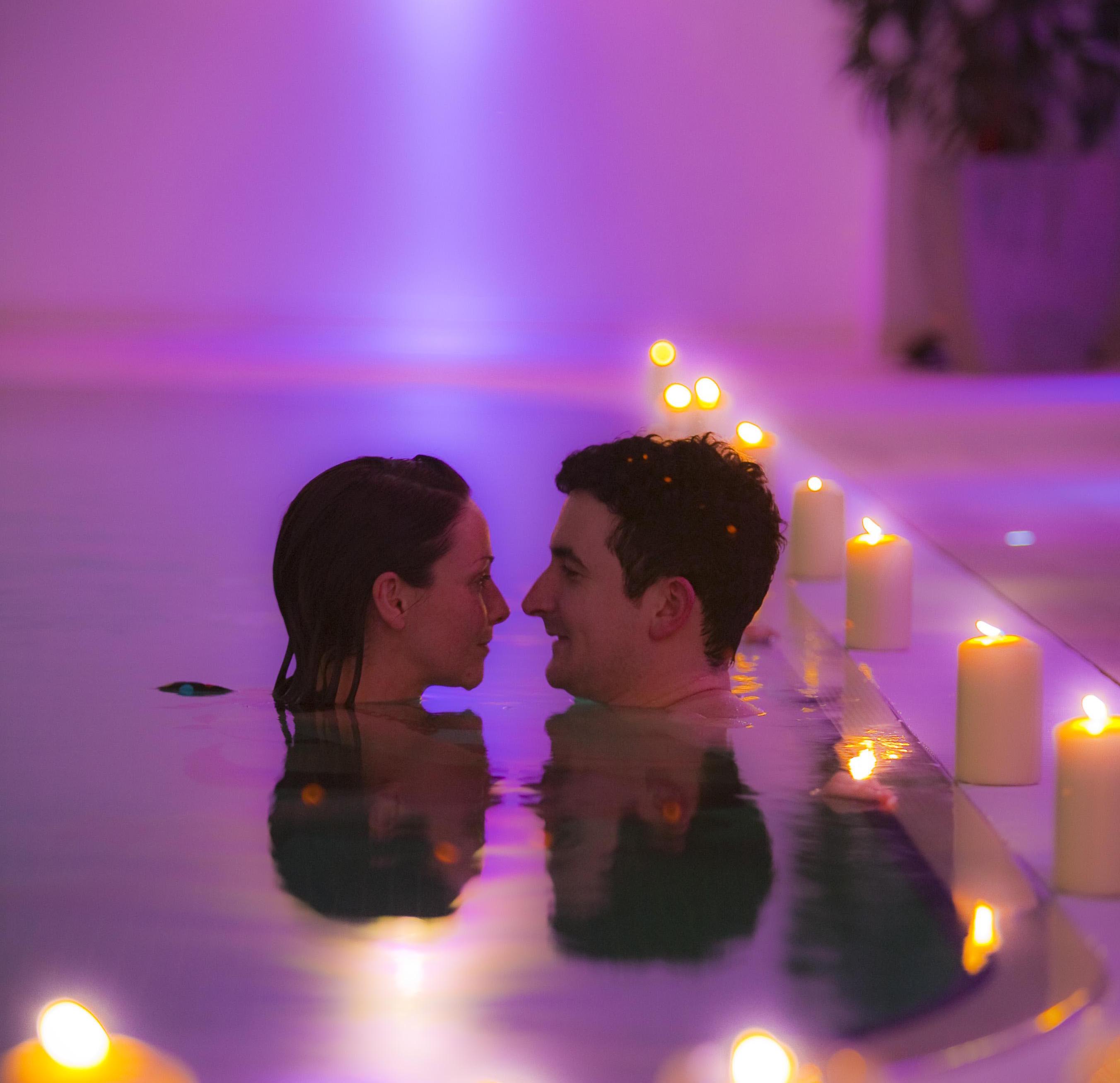 If you love all things Christmas, the limited edition Winter Rasul experience at eco-friendly Titanic Spa will leave you feeling gooey. Quite literally, as the spa treatment happens in the Mud Chamber, where guests can coat themselves in thick warm mud, which intensely nourishes the skin by exfoliating, detoxing and healing, all whilst taking in the festive scents reminiscent of Christmas. If that's not festive enough, you'll notice the organic mud is veiled with iridescent glitter. The spa itself is set in the beautiful countryside of Yorkshire and has won multiple awards for it's luxury feel, certainly something for you and your partner to look forward to.
Short spa breaks start from £139 per person with the Winter Rasul experience at any additional £35 per person for 25 minutes. Available to book here.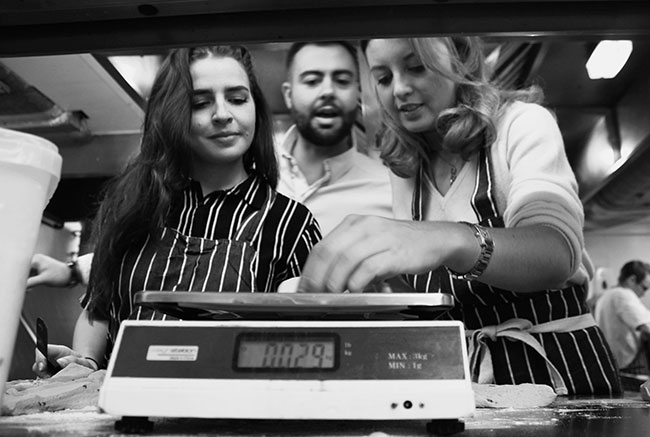 There's eating Michelin star, and then there is eating Michelin star food you have made yourself. At Pied à Terre, Fitzvoria, head chef Asimakis Chaniotis will take you through the ropes of top quality cooking in the French restaurants real kitchen downstairs. Help prepare four dishes and watch how they are perfectly put together to an exquisite standard. Using seasonal produce of a high quality from across the world, friendly Asimakis will be on hand every step to share his impressive knowledge. To finish the three hours class, you'll be seated in the restaurant for a four course lunch prepared by the chefs with matching wine, leaving with a goodie bag including your own sourdough bread starter.
Available for £195 per person from Pied à Terre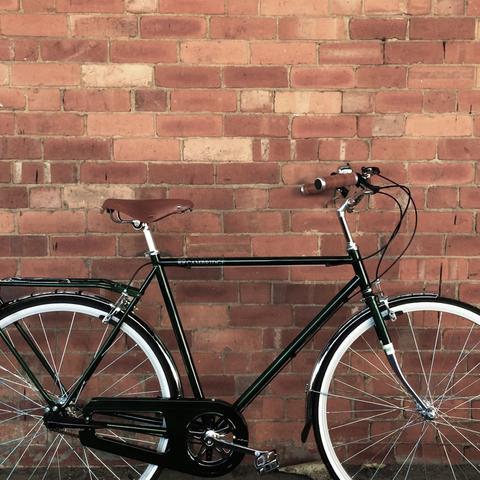 Not only can you love your bike, but you can build it. With the one to one help of a teacher, you'll be able to put together a single speed bike from the frame to the fork, all to your own specifications right down to the colour. Never get someone to service your bike again, as you'll be leaving with all the knowledge on how to care for the bike, its gears and technicalities. Made from scratch in just one day, the model from Brick Lane Bikes will be unique to you, and for the bonus of a three speed, special edition Cambridge Bobbin Bike, you can pay £200.
Voucher available for £623 from The Indytute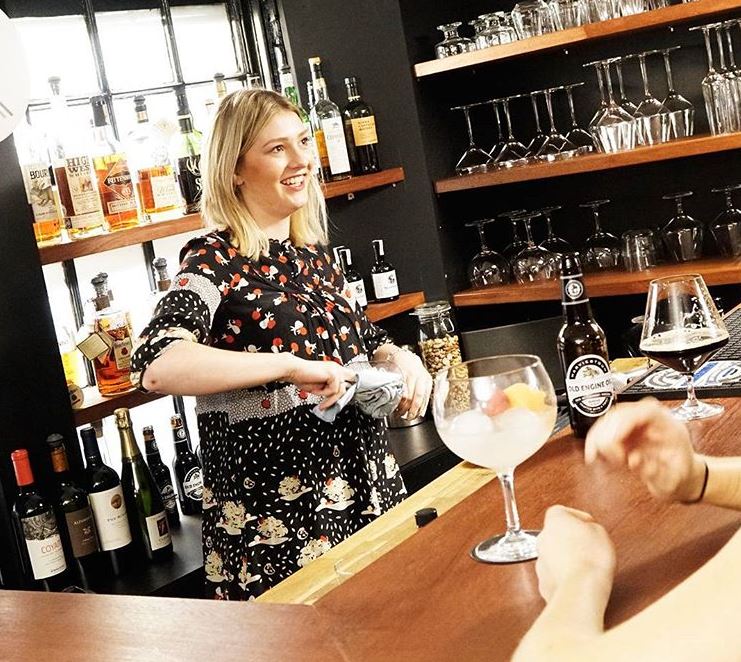 Blow drys and bubbles – a match made in heaven. With the Blow Dry & Bubbles Festive Package for two (£68 per person) chill out and gossip with a friend whilst expert-hairdressers get to work washing, conditioning and blowdrying your bonnet. Blade Hairclub in have brought the lifestyle trend 'Hairclubbing' to London (Soho to be precise, where else?) combining cocktails and cuts in a pleasurable environment – Netflix, a bar and your best girlfriend by your side. Or, for the guys, the Drinking Buddies' Whisky, Craft Beer & Grooming Package (£50 per person) with a precision cut, whiskey and craft lager, takes bromance bonding to the next level.
Vouchers can be purchase in the salon, over the phone or on website.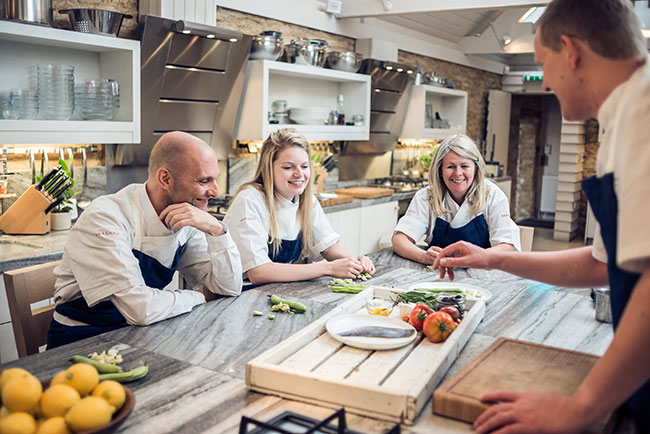 Set the scene: An organic farm set in the idyllic Costwolds, where over 30 courses are taught by expert tutors to amateur chefs with a passion for developing their skills. Everything used in the course is sourced fresh straight from the 30 year old Daylesford farm – the fruit and vegetables from the market garden, organic dairy from their creamery next door, freshly baked artisan breads and pastries from their bakery and premium cuts of organic meat from venison to lamb. If you hadn't clocked, Daylesford has a passion for organic living with health in mind. Their half day, full day or evening courses cover interests including Ferments to Eat and Drink, Ayurvedic Cooking and The Perfect Christmas Dinner Table and equip you with recipes and inspiration to take home (as well as some goodies from their Farmshop with a 25 per cent discount).
Vouchers available for £185 from The Cookery School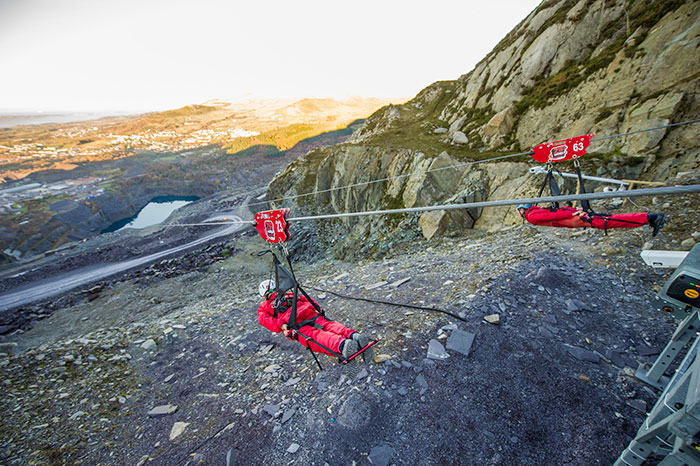 It's time to relieve some stress the fun way by letting your inner child run riot. Zip World offers a range of activities to get the heart racing – even the most experienced adrenaline junkie – at three locations across the UK. The Velocity, at Penrhyn Quarry, Bethesda, is the world's fastest zip line, reaching speeds in excess of 100mph as you transcend over a quarry lake – eek! The UK's first Alpine Coaster takes a sledge through the forest's trees at high speeds, whilst above the canopy, a course of 23 zip lines and rope courses  will give you spectacular views across the valley from 60ft high. That's one way to feel at one with nature.
Vouchers available from £10-£70 from Zip World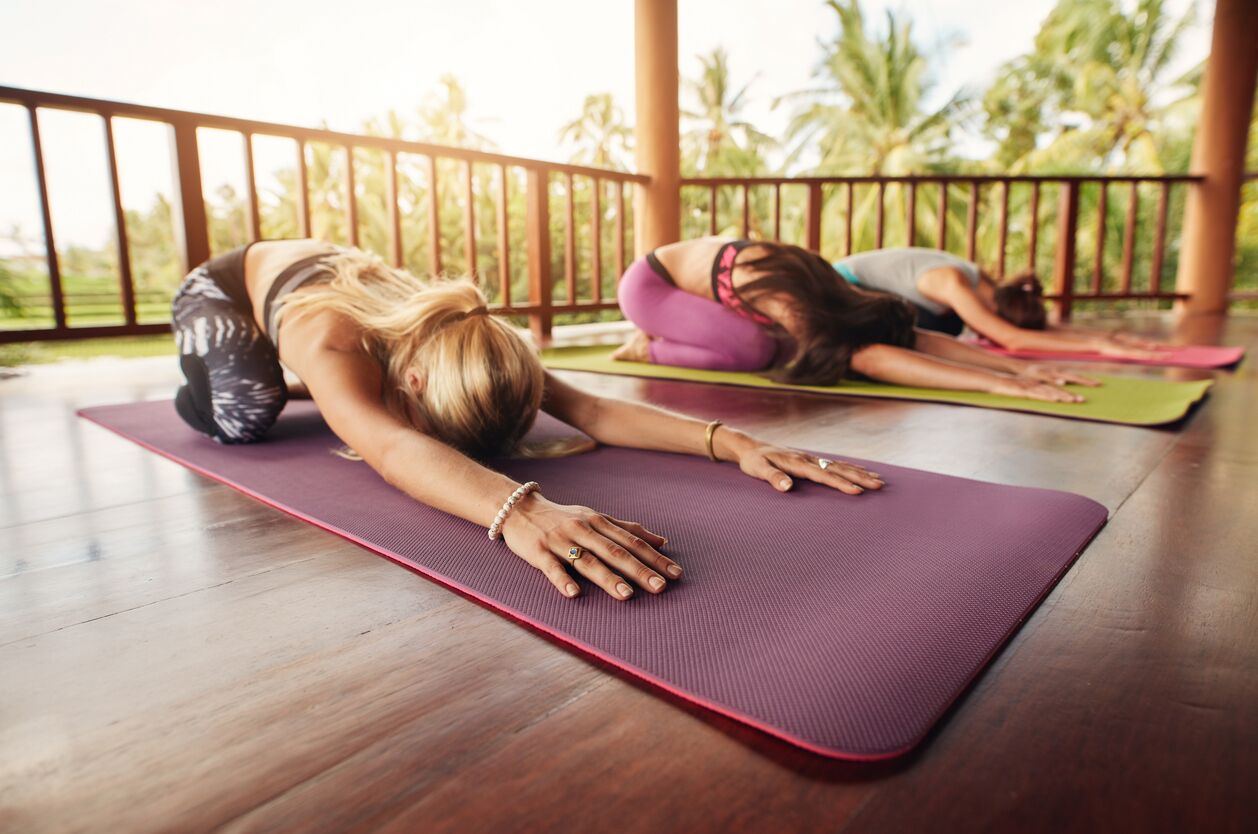 Newly launched, Chilston Park Hotel are offering 'me time' with their new wellness retreats. Arrive at the 17th century hotel in the sleepy village on Lenham in Kent surrounded by woodlands and expect to switch off for two days with the help of meditation and yoga experts from Liberty Wellbeing. Reconnect with your mind and environment in a series of indoor and outdoor yoga sessions, tai chi, meditation practices and inspirational talks, whilst being fed nutritious food throughout. You'll have plenty of time to explore the surrounding parklands and take that afternoon nap you've been dreaming of all festive season. The next retreat takes place on January 1st, New Year, New You, the most present way to see in 2018 either alone or with friends.
Available for £375 per person from Hand Picked Hotels
MORE CHRISTMAS GIFT GUIDES
15 best gifts for fitness lovers
10 best experience gifts for the person who has everything
15 best gifts for beauty junkies
15 best healthy gifts for foodies
Like this article? Sign up to our newsletter to get more articles like this delivered straight to your inbox.