Got a fitness fanatic man in your life? Healthista's Will Coddington rounds up 15 of the best healthy gifts for men this Christmas 
Once again Christmas has creeped up on us way too quickly and that means not only will we be opening presents soon, we will need to scour the streets in search of them too. Well we've put together a list of the best gifts 'for him' to give you a headstart, that way you can enjoy your mince pies in the comfort of your own home and let the presents come to you.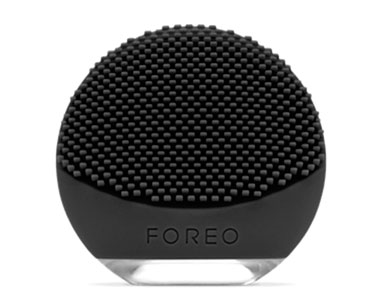 With men being more skin-conscious than ever, this little device can push their cleansing routine up a notch. Foreo have created a sleek and small device that can be used conveniently at home or anywhere on the go. The fine little rubber brushes built in to the pebble shaped cleansing gadget allows for a full skincare routine with speed and ease and the vibrating technology helps slough off dead skin (men want to glow too, surely?).  We tried out the 'Luna Go' and found our skin feeling significantly fresh, smooth and softer afterwards. The electric cleanser also comes with a small grey bag to store it in, with a small charging cable, which again is ideal for travelling with. The battery life lasts for an incredible 450 uses before it needs charging which is heaven sent.
Available for £85 from Cult Beauty here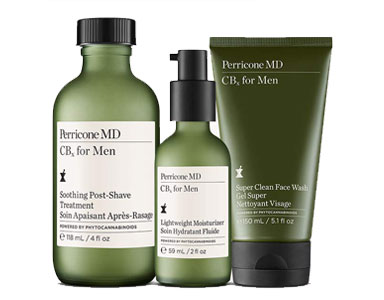 Perricone MD have created a men's collection called 'CBx for Men' containing a face wash, moisturiser and post-shave treatment all containing phytocannabinoids, found in the cannabis plant that help to smooth texture and clarity, reduce wrinkles, pore size and shaving rash. These products are also suitable for all skin types and have a woody-herbaceous scent. This collection left my skin feeling all of the above, with a big thumbs up to the skin smoothing factor. Not only did my skin feel smoother, but calmer and revived.
Available for £87.75 from Perricone MD here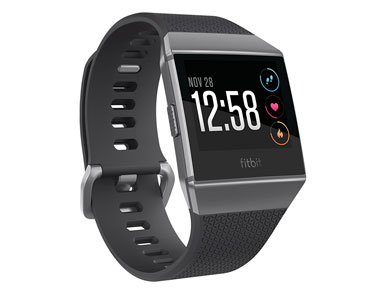 When you upgrade to the new FitBit Ionic smartwatch there's no need to work out with your phone ever again. This piece of wearable tech syncs with popular training app Strava, social media such as WhatsApp and Facebook, as well as your phone's messages and music library (300+ songs and you sync it up with your bluetooth earphones). It can track real-time pool laps, duration and calories burned so great if you're training for a triathlon. The GPS and heart rate sensor are more accurate than previous models (thanks to unique nano-based technology around the wrist) with the addition of 24-7 resting heart rate tracking. The sleep tracker is addictive as ever with personalised recommendations on how to improve your sleep. The best bit though is on-the-go payment so you can make purchases at contactless payment points so you can even leave your wallet at home.
Available for £299.99 from FitBit here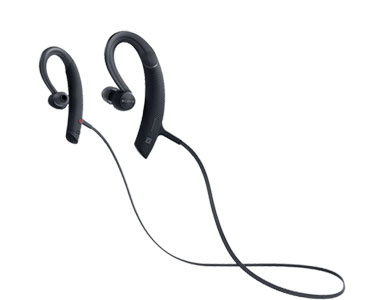 For many of us there is no better feeling than putting on your trainers and kit, briskly walking to the gym with a sensation of motivation, ready to kick ass. Now you're about to start your workout and what's missing? MUSIC. Earphones or headphones are key to a successful workout, however, what's even more crucial is sound quality. The Sony MDR-XB80BS Extra Bass earphones provide a clean, crisp sound with a powerful, punchy bass that stands out from other earphones. We tested these earphones and found the bass was its star feature and boosted motivation. These sports earphones are also wireless and have an ear hook design to maintain a secure fitting during exercise. If using your earphones multiple times during intense sweaty workouts may leave your earphones dirty over time, these are washable thanks to the IPX5 design. Overall these earphones were easy to use, with an impressive sound quality and a design that doesn't interfere with your workout.
Available for £69.99 from John Lewis here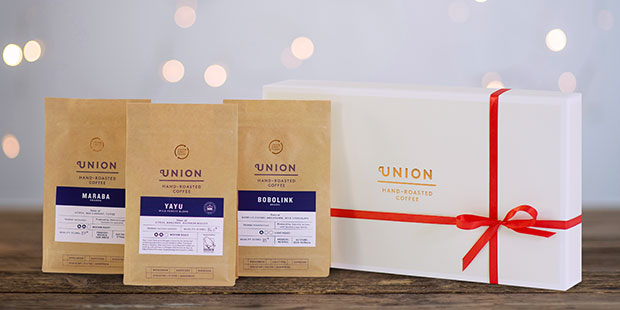 If coffee is your brew, Union Roasted provide a winter selection of their favourite single origin coffees from Brazil, Rwanda and Ethiopia. Each specialty coffee comes with a card that displays where exactly each coffee comes from and information about the farmed area. If opening a fresh bag of coffee and poking your nose in to have a good whiff is something you're guilty of, well, Union Roasted also give tasting notes for each coffee and you can also see what the dominant flavours are. Having tried each coffee I can say my morning brew has varied from a nutty and milky smooth finish to other days being more sweet and fruity. What's exciting and different about this coffee selection is it's a learning experience about coffee which helps you to understand what kind of coffee suits you best. If you would like to extend this gift further, Union Roasted also provide a subscription for members to receive coffee monthly.
Available for £25 from Union Roasted here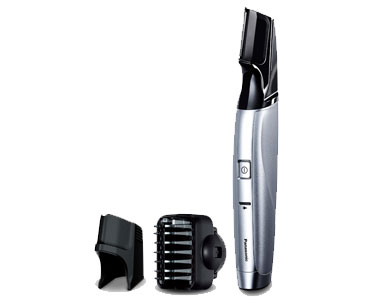 With perfectly groomed facial hair being the new sleeve tattoo, a gadget to do the job is essential.  With 20 different cutting lengths (0.5-10mm) this baby ensures an easy clean trim that allows the length of the beard to be cut precisely. The unique feature to this electric shaver is the detail attachment that fixes on to the head to reduce the trimmer size from 35mm to 5mm and comes in handy for harder to reach areas such as your cheeks and under the jaw. The shape of the fixed blade has round edges which means minimal contact with the skin which means reduced risk of cuts.  Taking this shaver on the go is easy as it's wireless and runs for 50 minutes after an hour of charging.
Available for £74.99 from Panasonic here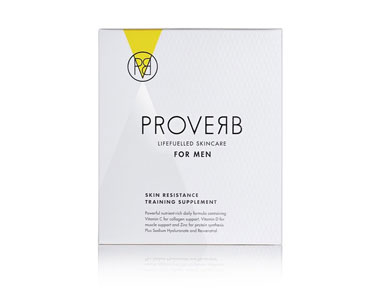 A busy lifestyle can take a toll on our skin. PROVERB have a range of skincare products for men to help with this and their skin resistance training supplement is one to try out. Packed with vitamin C to help contribute to a normal energy-yielding metabolism, vitamin D for immune system function and muscle function, magnesium to also contribute to normal energy-yielding metabolism and electrolyte balance and also zinc to help protein synthesis. This supplement has been designed by experts to reduce extrinsic ageing in men (that's ageing that comes from the environment) and aid collagen formation and skin cell regeneration for better skin health.
Available for £45 from PROVERB here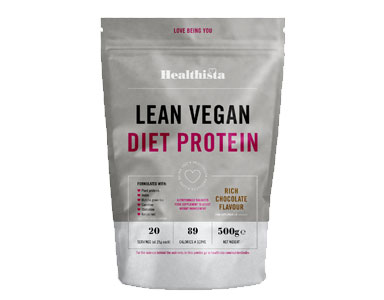 If you're looking for a vegan food supplement to assist weight management then I recommend this protein powder. It's made up of dairy-free proteins sourced from pea, rice, hemp and sunflower seed and will help you keep fuller for longer with the aid of konjac glucomannan (a yam that really cuts appetite), while providing energy from green coffee bean and cinnamon. This decadent chocolate tasting protein powder works well in water, juices, rice milk, nut milks and my favourite, smoothies. With no hidden sugars or anything that shouldn't be in there you can take this supplement anytime of the day and is great post-workout to nourish the body. Healthista also do a vanilla and berry flavour as well as a whey protein if you prefer. If you would like to create a superfood smoothie cocktail you can try some of the nutrient powders which I enjoy mixing with my smoothie to keep my body fueled for a busy lifestyle.
Available for £24.99 from Healthista shop here
MORE: The protein powder that cuts your appetite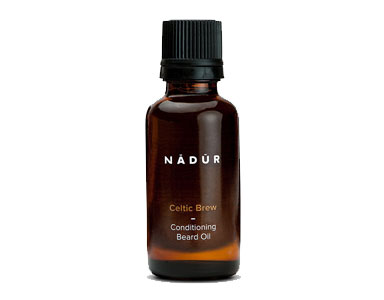 The beard growing fad is a thriving one and this paves the way for a conditioning oil to step in and keep that beard groomed. A lot of men ignore using products on their beards but having a beard myself I can vouch for the importance of using a decent conditioning oil to keep it under control, well-groomed and smelling perfumed.  Hydration is also important for the skin as it can become dry and uncomfortable. This particular oil is 100 per cent natural and uses organic ingredients such as jojoba and argan oils for maximum conditioning and hydration. The oil's scent has notes of citrus fruit mixed with a woody, earthy notes which my girlfriend loved.
Available for £21 from by Nadur here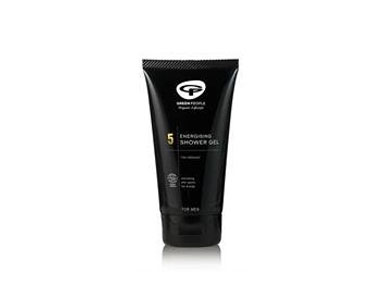 This energising shower gel by Green People is one I've been using after my gym and rugby training to feel refreshed. This organic product has ingredients such as yucca to help cleanse the hair and body without stripping natural oils, pineapple enzymes to combat dry, flaky skin and scalp all ideal for colder weather and mint and eucalyptus for a fresh, cooling, energising aromas. For me this shower gel provides exactly what it says on the bottle. Great after an intense workout.
Available for £12.50 from Healthista shop here
Best stocking fillers for him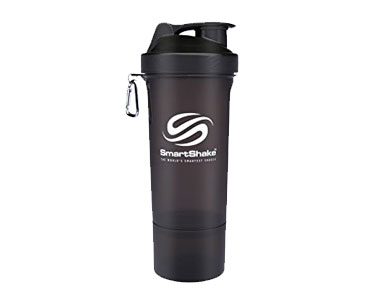 The Smartshake is made up of three separate compartments to help store your supplement pills and powders separately with the main compartment separate for liquids. This shaker is 100 per cent leak proof and can be used in the microwave, freezer and dishwasher which makes it highly practical. The design is slender holding 500ml, compact, lightweight and has a snap-on strainer so no loose parts. What makes this shaker standout from others is the convenience in the design that will suit all active people.
Available for £8.99 from Healthista shop here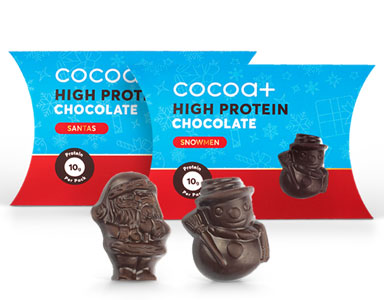 What's Christmas without chocolate? Protein chocolate actually. It's a thing. Cocoa+ have created packs of protein chocolate Santas and snowmen with 10 grams of high quality whey protein per pack to help your gym partner (or you) get their chocolate and protein fix after their workout during the festive season. The best bit is that you don't even have to feel guilty after eating a whole packet to yourself becuase each chocolate only has 42 calories.
Available for £5.99 from Cocoa.Plus here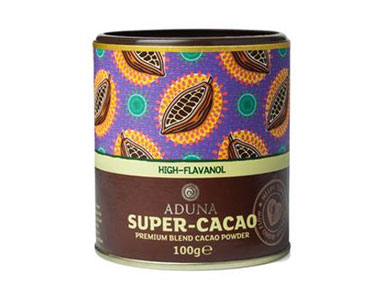 How about a hot chocolate before bedtime? Aduna super-cacao powder is scientifically proven to support heart health and also contains eight times more flavanols than regular cacao powder which help elasticity of blood vessels and contribute to normal blood flow. Bet that hot chocolate sounds pretty good now. But don't limit yourself to just a hot chocolate, I enjoy using this in my smoothies which work well after a workout because this cacao powder has a rich source of protein and is high in fibre.
Available for £9.99 from Healthista shop here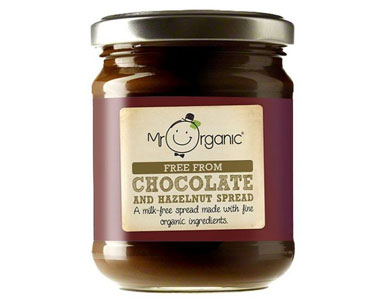 For Nutella lovers, this chocolate and hazelnut spread is vegan and healthier, so get spreading or be experimental. I've used this in smoothies and on top of my oats to add sweetness and find the flavours rich and creamy and work well drizzled over fruit as well. This spread comes from Lazio in the northern part of Italy, where it's famous for cultivating hazelnuts. If you're a choco spread addict, then grab a spoon and tuck in, no one will judge you, at least I won't.
Available for £3.69 from Healthista shop here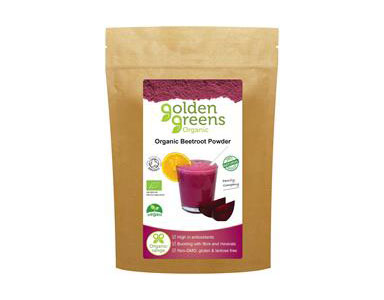 You might be thinking why on earth would I want beetroot powder in my stocking? First of all, beetroot contains magnesium, phosphorus, potassium, calcium and some copper, zinc, iron and manganese. Not only does it contain antioxidants to help fight free radicals but also helps to fight premature ageing by protecting cell and DNA damage.  Beetroot also aids healthy red blood cell production which means more oxygen being carried on the red blood cells and this will provide better stamina and less fatigue when you're next in the gym – it's hugely popular as a performance enhancer with athletes pre-exercise. It works well mixed in water, juices and smoothies.
Available for £9.95 from Healthista shop here
For more christmas gift guides
10 best experience gifts for the person wh has everything
15 best gifts for fitness lovers
15 best gifts for beauty junkies