Can you picture yourself in a boxing studio punching bags and feeling like you could conquer the world? The new boxing boutiques springing up around London now make this a reality. Healthista visited three of the best boxing boutiques in London
Boxing is the sport of the moment. Ed Sheeran's new video for Shape of you sees sees the crooner and his fighting-fit love interest (played by Jennie Pegouskie) training in a boxing gym and then heading out on a date together. It's ironic, given that it was only seven years ago that women's boxing was shown on the BBC for the first time. What a long way the sport has come. Female boxers are picking up their gloves and taking to the ring and now, a stream of new boxing boutiques are springing up around London, set to cater to the female fighter. Indeed, boutique London gym, Total Boxer says 51 percent of the people that attend their classes are women. That's news that deserves a good right hook.
Boxing still causes controversies. It is, after all, a bloodthirsty sport. There are multiple stories of boxers getting seriously injured and when we think of female boxers the image of a blood-covered Leslie Smith's cauliflower ear can't help but spring to mind. But don't panic – you don't have to become a hardened fighter to jump on the back of this trend. Boxing boutiques help you to train like a boxer, without finding yourself in any real physical fights. We visited some of the top boxing boutiques in London and gave them a try – here's what we thought.
Boxing boutiques providing services that help you to train like a boxer, without finding yourself in any real physical fights
The get fit not hit boutique: Total Boxer
What is it?
Total Boxer was the brainchild of founder Matt Garcia, who competed nationally in athletics and rugby in his former years. In his early 20's he turned his attention to boxing and was first mentored by ex-British Super Middleweight Enzo Giordano and taught by GB Olympic Boxing Coach Dave Pocknall. In 2011, Garcia established Total Boxer, a club created so people can enjoy the thrill and benefits of real boxing in a safe environment where they don't have to fear for their face. In the same year, he also started Boxing yoga. This class helps boxers improve their strength and flexibility so that they can prevent injury, maximise their power and maintain their health. These boxing yoga classes are mainly run by Swedish-born Kajza Ekberg. Ekberg grew up in India, where her mother was an Ashtanga yoga teacher, teaching her the tricks of the trade.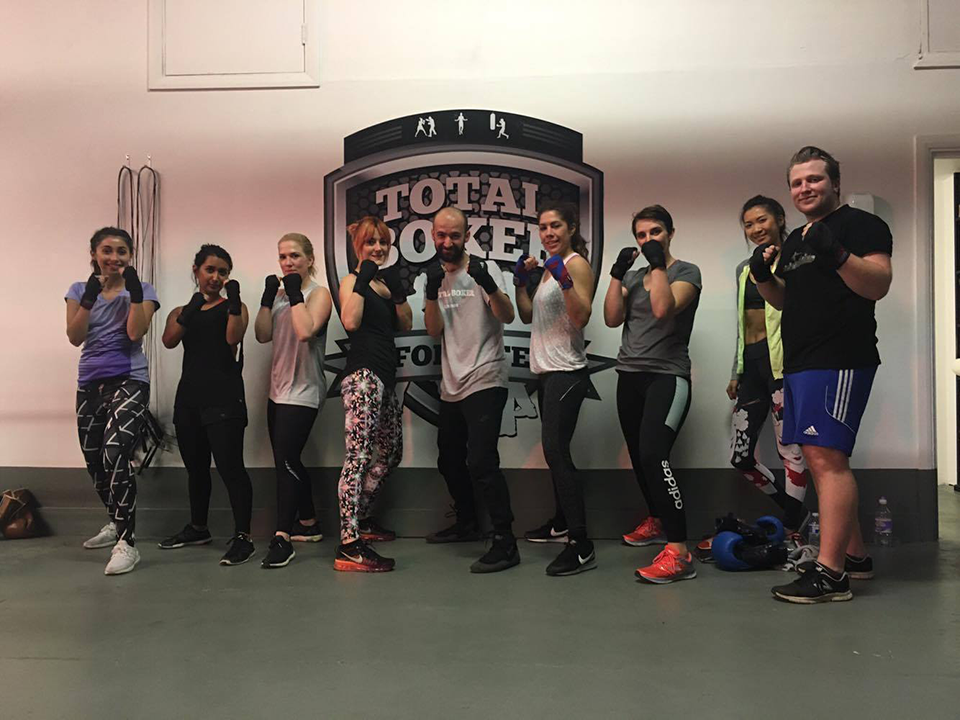 Where?
Total Boxer is in Hornsey near Crouch End in North London. They've now just opened a second gym to cater to popular demand.
How much does it cost?
Membership starts from £50 a month. 
Healthista reviews
I headed down to the just opened North London boxing boutique and immediately my nose was hit with the smell of paint. Fresh, big and ready to be used this gym was new, exciting and ultra-modern. It was kitted out with great new equipment that was crying to be used. First I took part in a Total Boxer boxing class. We wrapped up our knuckles and jumped into the ring to learn basic boxing punches and some footwork.
I could feel the ache in my arms and my core the following day
I was a little bit confused about how to wrap my knuckles but coach Deniz Ates was on hand to help me out. It turned out I'd need them as even though we were only punching bags and pads I ended up with a red-raw knuckle (just the one though).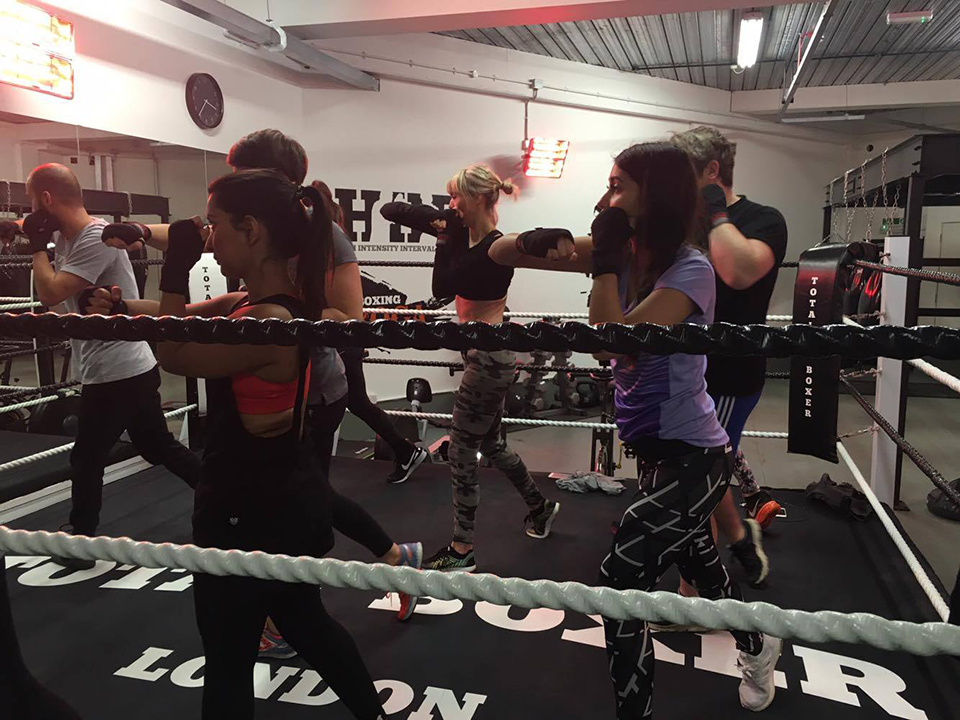 After kitting up we were unleashed onto the punch-bags and let it all out in two-minute rounds. Trying out punches, ducking and blocking hits we practised different combinations and rotated around the different bags, ending with an instructor in the ring. Everyone at Total Boxer was friendly and helpful, giving words of encouragement and advice. Although the gym itself was big, shiny and new there was a laid back air about the place. I didn't feel as though I had to be a pro to be in there. And despite my sore knuckles, it felt more like a fitness class than a terrifying boxing session.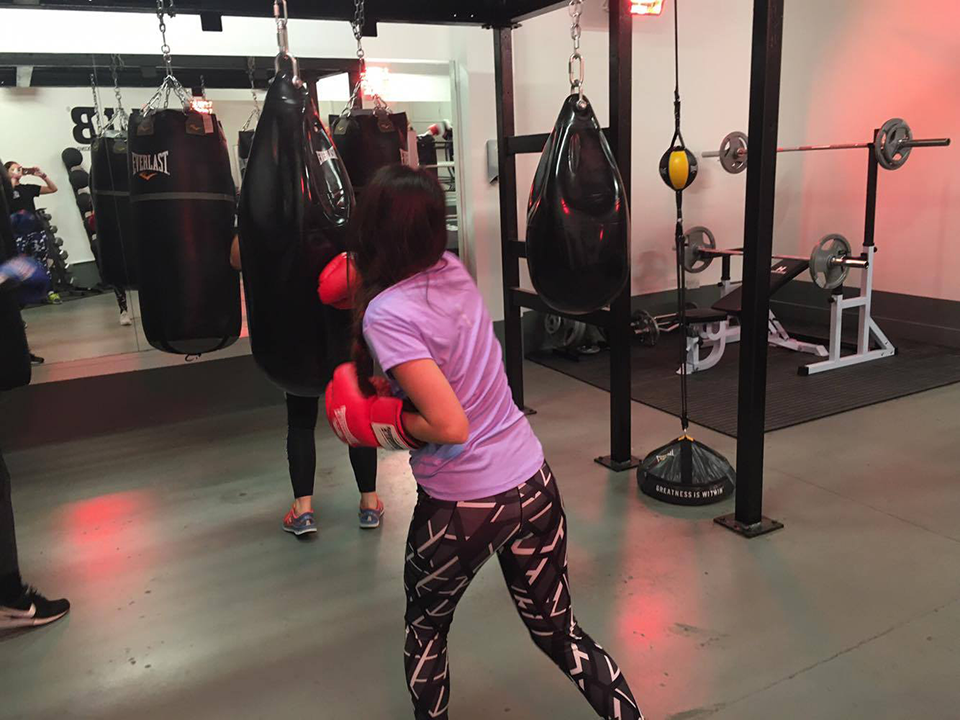 The best part of my trip to Total Boxer, however, was the Boxing yoga session. It was like nothing I have ever done before. Using knuckles instead of flat palms to raise ourselves off the ground, instructor Kajza Ekberg took us through the intensive yoga-inspired session. The session worked all of our muscles and by the end of it, I was exhausted. It was by no means your typical yoga session. Ekberg moved quickly through the positions – imagine doing your warrior two while also executing jabs and crosses – and although I loved to feel my body working hard I was relieved when the class was over. It's a class I would definitely go to again though as I could feel the ache in my arms and my core the following day.
MORE: 12 motivational songs to lift your mood
The rough and ready boutique: Power of Boxing
What is it?
'We believe in the power of simple, fun, authentic fitness. Non-contact boxing fitness is a perfect antidote to our hectic tech-driven lives' says Power of Boxing founder Bear Maclean. The workout is a one-hour high-intensity, non-contact, group fitness circuit in an authentic, old school boxing gym. The class combines cardio and boxing exercises as well as pad work in the ring, muscle toning and core strength work and prides itself on its authentic, rustic style
But the most notable aspect of this boxing boutique is the positive impact that it has on the local community. Power of Boxing work with charity, Carney's Community and together they help ex-offenders to reintegrate into communities through boxing. Classes take place in either Battersea or at the Lambeth location, Fitzroy Lodge. The latter is one of London's oldest boxing clubs, having been around since 1908.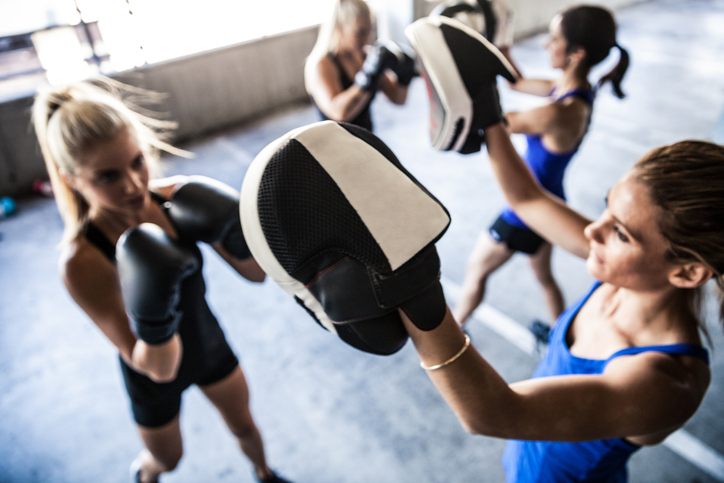 Where is it?
Power of boxing has two studios, one in Lambeth and the other in Battersea. 
How much is it?
One Power of boxing class costs £12.50.
Healthista reviews
I will admit it. The minute I walked into this gym I was a little intimidated. I thought I had the wrong place when I pushed open the door beneath the Arches in Lambeth and stumbled into a dark den of boxing rings and punch bags. This place was old school. You couldn't help but grin as you looked about the place and saw old men sparring in the ring and trainers with Cockney accents shouting instructions to everyone taking this class.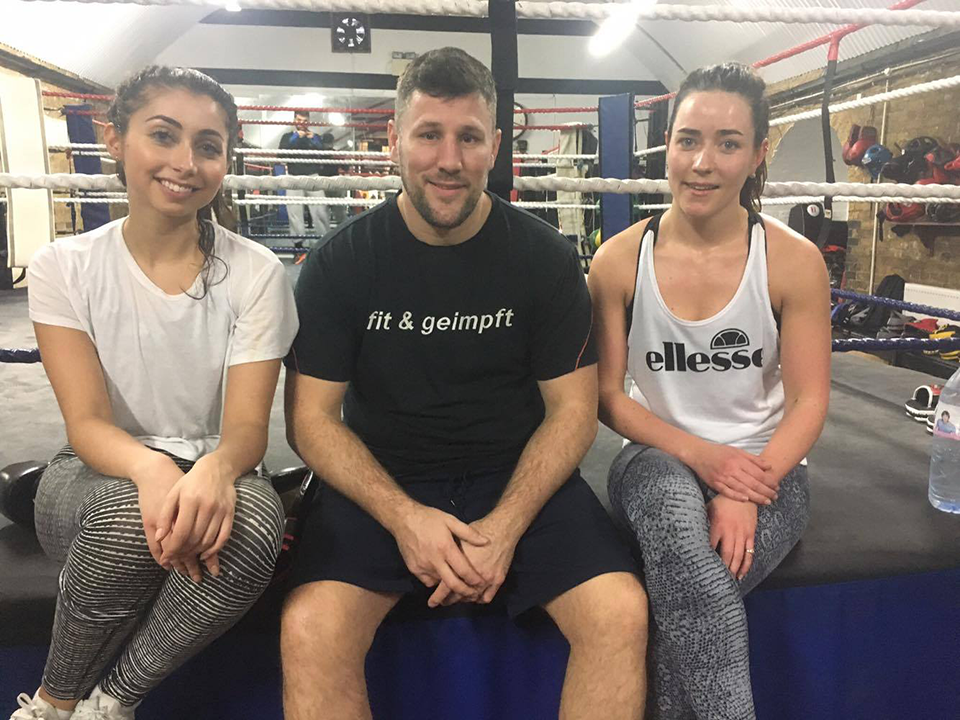 I ran upstairs to get changed in a small loft (the changing room was just for men) and ran back down to begin. We warmed up on a cross trainer and then we were unleashed into the ring. Usually, a class would consist of a three minute warm up, four 12 minute circuits including pad work with trainers, bag work and upper body exercises, skipping and lower body exercises, mini circuit and core strength, followed by a final body blitz to push you to your limits.
MORE: 5 best sports bras for large breasts
When I went down to try this class it was in the middle of the day which meant there was only a few of us there, so we got a lot more time in the ring where we took it in turns to do some work on the pad with trainer Mark Reigate. This we mixed up with push ups, star jumps and squats and by the end, I was a hot, sweaty mess. Trainer, Reigate is an ex-boxer with over 100 amateur bouts under his belt. He has been working as a boxing coach for more than 10 years and has delivered training sessions and mentoring to young people who are out of education, employment and training, have learning difficulties and behavioural problems, those on the edge of care and gang members. Plus he's trained celebs from Daniel Day Lewis, Jack Osbourne to Ben Shephard to boot.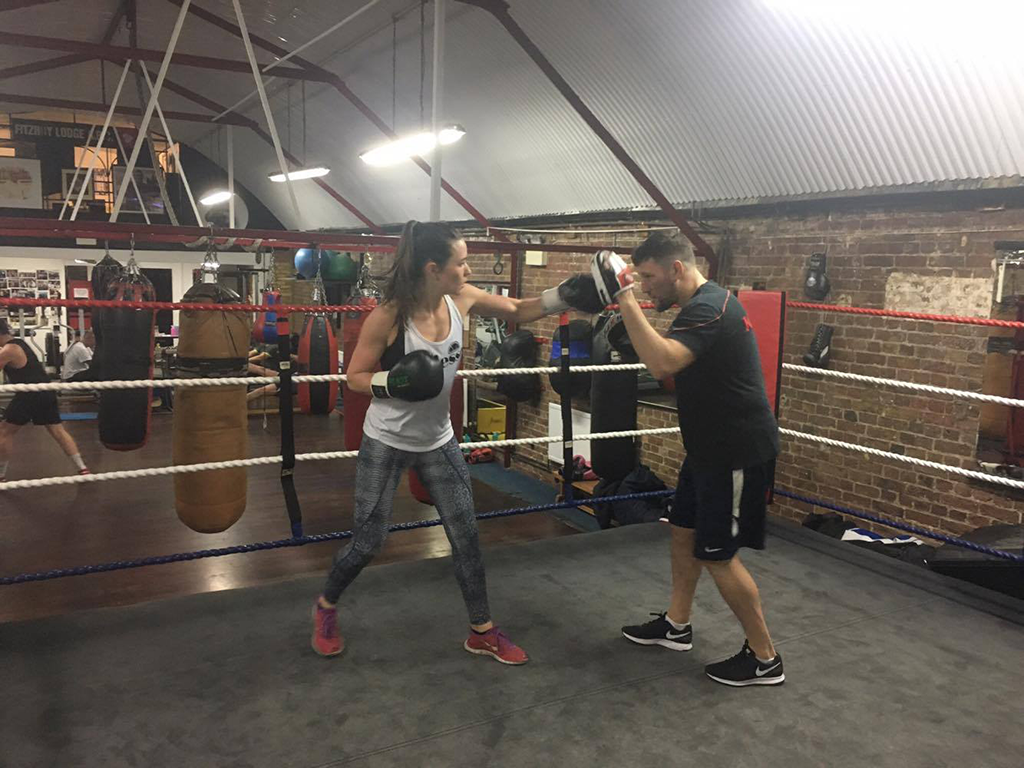 Reigate believes boxing is a great way to build self-confidence and while I'm neither a celeb nor in any way disadvantaged I have to admit that by the end of my one session I was feeling pretty good about myself. This class was such an enjoyable experience, everyone was warm, down-to-earth and passionate about what they were doing and as soon as I stepped into the ring all my worries subsided – the class was brilliant fun. As Reigate mentioned after the session was over, in this gym background, class, gender, age, ethnicity doesn't matter – everyone is just there for the same reason, to box. And I must admit looking around the gym and seeing people of all ages with all different kinds of accents the welcoming, laid-back vibe of the place was totally transparent. I definitely recommend a trip to this place.
The cooler-than-cool boutique: BLOK
What is it?
This stylish venue opened it's doors last year in February and is situated inside a converted Victorian tram depot. BLOK has an edgy industrial-style backdrop and even their website is the epitome of cool. Ed Stanbury, Max Oppenheim and Ed's wife Reema are the three partners behind the BLOK concept.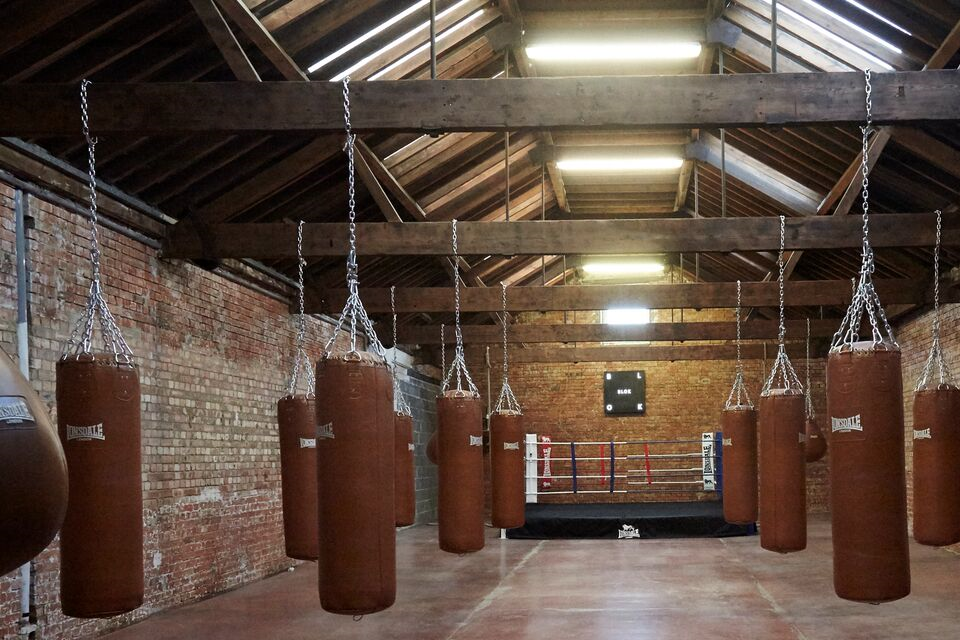 Ed has a background in construction, Reema his wife is a nutritionist and Max is a fashion photographer who shoots most of the images for BLOK of the venue, trainers and the clients and models who take classes. With a cool fitness trio like that, it's no wonder they've come up with such a stylish workout venue. They found the site, within the disused tram depot in Clapton and thought it would make for a unique studio concept that they could create together. They combined the industrial setting with great lighting effects, art and fitness trainers from the fields of boxing, yoga and dance.
Where is it?
BLOK is at the Tram depot in Clapton. 
How much is it?
Class prices start at £14 for a class. 
Healthista reviews
Healthista writer Ony Anukem reviewed boxing at BLOK. 
In recent years Hackney has become a popular workout destination, with a vast number of fitness centres and boutique gyms; its fast connections to the City and East London mean that it attracts a real melange of people. BLOK gym is a perfect example of this, what I noticed as I walked down the cute cobbled cul de sac was the mixture of people: men and women, different ages, different body types and different ethnicities. Which can be rather refreshing, as many gyms that I have visited in the past have been filled with a particular type of person. The reception area had a really relaxed feel, as though you were stepping into someone's house as opposed to being stiff and sales-oriented, I hurriedly made my way into to the fresh spa-like changing room to get into my gear and begin the boxing class.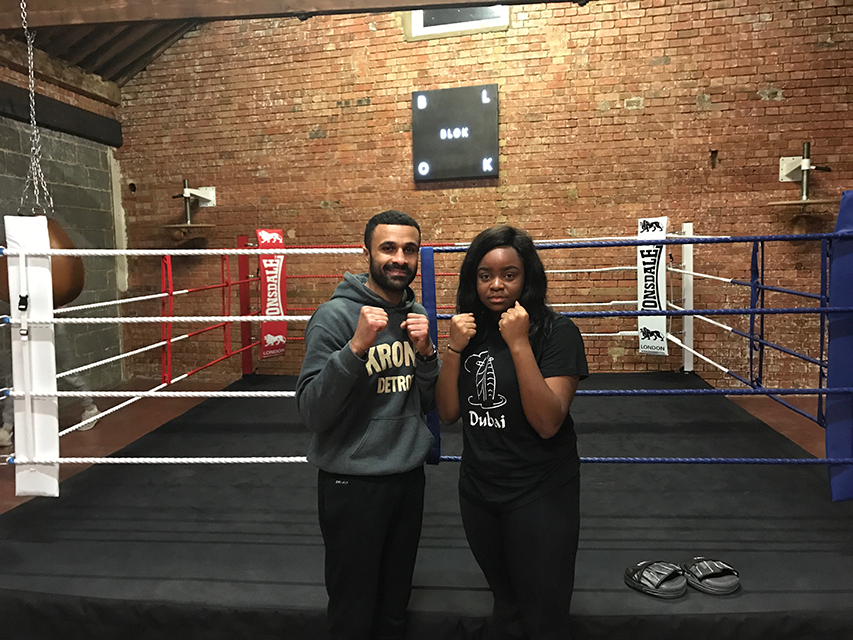 If you've ever wondered what the difference is between budget classes and boutique fitness centre classes: the answer is quality. At £14 a class, a Boxing class at BLOK London will cost you more than the £12.99 monthly gym fee at PureGym (inclusive of unlimited classes). I regularly attend box fit classes at my PureGym and although they are pretty decent, my class at BLOK shone a whole new light on the art of boxing. If like me you grew up watching Rocky and other boxing films, when you think of boxers training, your mind will instantly think of spacious dimly lit warehouses converted into training centres – Blok has captured this in its entirety. The trendy workout space is set in what was once a Victorian tram depot, with a boxing ring, punching bags fixed to the ceiling and a plethora of boxing gloves and pads.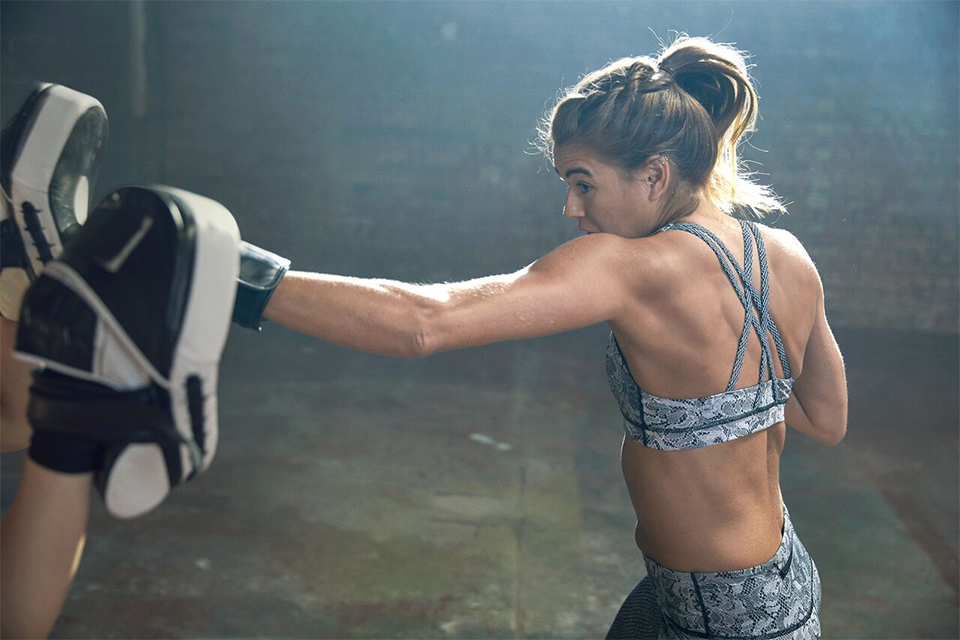 Before I attended the class I was sent a link from BLOK to a video tutorial for how to put under glove hand wraps on, and I must say that even after three or four watches I wasn't too confident that I would get it right. So you can imagine there sheer excitement that I felt when I saw inner hand mitts that didn't require wrapping. From the moment the class started till the minute it ended the instructor Miguel had me sweating, he is a no-nonsense instructor which can be a little intimidating if you don't like loud screaming. However, if you are anything like me the military approach helps me to work harder and push myself further. Though there were about 15 people in the class Miguel Silva Lopez, French actor, boxer and my trainer for the day, circulated the room to make sure that everyone got the attention they needed.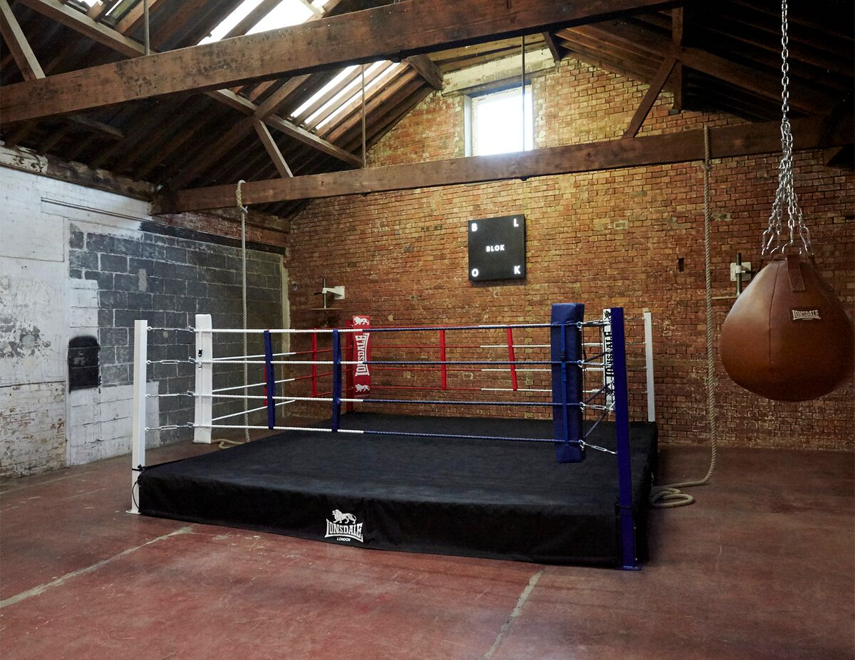 The class was made up of pair sparring, individual boxing and even some strength training. For the sparring section we were told to partner with someone of a similar stature and ability; luckily it was my partners' first time attending the class too, as being paired with a pro could be slightly intimidating. The individual boxing was probably the toughest part, for the main bulk of the class we kept switching between sparring and individual boxing.
By the time we were finished I was definitely KO'd.
The punching bags were like the ones professional boxers use, for the individual boxing segment of the class we would do different sets – for example punching the top then punching the middle, then sitting the floor with our knees bent upwards and punching the bottom, we would then have to stand up and side step around the punching bag a couple of times before repeating – by the end my arms were achy, as I'm sure that punching bag weighed more than some humans.
The last part of the boxing class was strength training when we hung our gloves up and collected our mats, I was hoping that we were going to do some meditation, but I was wrong. We did press ups, sit ups, planks, lunges and boxing combos into the air and by the time we were finished I was definitely KO'd.  I started the session with straight hair and after all the sweating, the curls started to appear. It was a challenging but rewarding experience and (depending on how sore I feel when I wake up tomorrow) I would definitely go again.
MORE: The rise of Mindful Drinking
MORE: 10 best supplements for vegans
MORE: Am I married to a narcissist?
Like this article? Sign up to our newsletter to get more articles like this delivered straight to your inbox.