Today is Blue Monday, but Healthista believes anything is possible with our motivational music playlist. Monday Motivation is one mantra Healthista lives by, in health, work, and life, and January 16th is full of potential, too…
You may or may not buy into the annual 'Blue Monday', the idea that the third (typically) Monday of January is full of woe and misery. It's based on a formula which takes into account the factors: weather, debt, time since Christmas, time since failing our New Year's resolutions, and low motivational levels.
Blue Monday has no foundation scientific research
Charity Mind does not fall into the Blue Monday myth, claiming it has no foundation in scientific research. On their website, they say: 'We think it's dangerously misleading. Those of us who live with depression know that those feelings aren't dictated by the date'.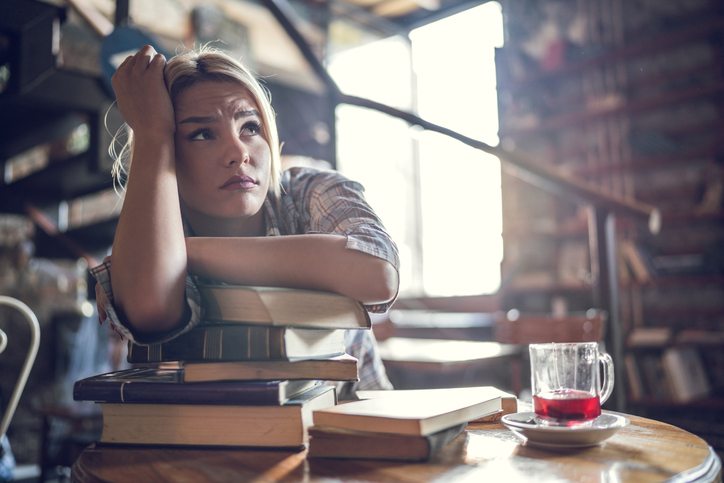 Whatever season or day of the year, you may need a little boost to keep spirits up. In general, Brits feel low on energy or lacking in focus for one fifth of the working day – longer than 90 minutes. According to the survey by Berocca, this means productivity for full time workers could be impacted for a whole day every working week (is that separate from Friday? If so, we are in serious trouble…).
88 per cent of Brits have shown go-getter behaviours in the last six months
The survey, conducted by OnePoll on 2000 adults, revealed that those who get out of bed early (30 per cent), use their commute to complete tasks (13 per cent), and learn a new skill (25 per cent), are recognised as people who have a proactive attitude to life, and are go-getters. Even though you may press 'snooze' your alarm several times, or use the commute to err – snooze, this does not mean you lack go-getter behavioural traits. 88 per cent of the UK population have demonstrated go-getter behaviour in the last six months, with health, motivation, and energy being key to feeling on the ball.
So, with the help of Healthista, have a play of our Motivational Music playlist this Monday, to get you fired up for a fantastic start of the week. Up yours Blue Monday!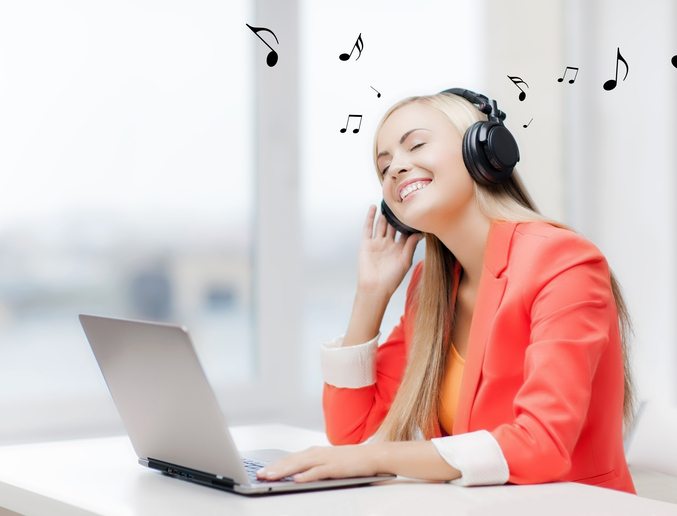 Ever wondered what music is proved to do productivity wonders? Drake, Kendrick Lamar and The Foo Fighters topped list of artists getting the UK through their working day in The Sound of Productivity report by music streaming service, Deezer, and totaljobs. Of the 4553 people surveyed, 8 in 10 people find music boosts productivity in the workplace. So next time someone tells you to 'turn it down', hit them with the stats.
The best ballads for for boosting work performance
With pop/chart being the most preferred motivational music, here's a number from Drake that'll have you feeling oh so proud of everything you've got going on.
Porcelian by Moby will not transport you to The Beach with Leonardo D'Caprio, but we can dream. It's number 2 in Deezer's work playlist.
Foo Fighers was a top artist for music at work, according to Deezer's survey. Here is Everlong, for the rock 'n' rollers out there.
'I've got a plan to get us out of here'… that would be nice. Jonas Blue's upbeat remake of the classic Fast Car will get you moving.
Healthista team motivational favourites
This Green Day record from 2012 gets Anna at her optimum effort when boxing or running
Anna uses this David Guetta number to get her fired up to fight her battles and build confidence
'Universally Speaking by the Red Hot Chili Peppers will always lift my mood', says Anna
Healthista team favourites
Onto Healthista's favourites, writer Parisa relies on Fatboy Slim to get her hyped up. 'It just keeps building', says Parisa. 'It keeps you going for nearly 5 minutes – it's great for the gym'.
'Embarassingly, it's Whitney Houston Dance With Somebody', says Digital Director Yanar. We can't disagree with a pop-queen tune!
If you need some escapism, Vanessa's favourite is Alt J's cover of Lovely Day. Serenity, peace, and perspective. Breathe…
Healthista's Will uses Eminem's Till I Collapse for a motivational boost. 'It's got a heavy fast beat, and really aggressive', says Will. If some hardcore rap doesn't get you feeling badass not much else will.
Seven Nation Army is one to get you ready to jump and down rather than get down to work. However, dancing equals endorphins, and endorphins equals good mood. It's also the best song choice ever in the Beats by Dre advert (featuring a lot of sport).