Yogurt lollies sprinkled with cherry and granola from The Goodness of Nuts & Seeds are this weeks Treat of the Week. So easy, so to-die-for
One of the best treats on a hot summer's day is a refreshing ice lolly. This twist on the treat with full-fat greek yoghurt can pass as a snack mid-day if not a delicious dessert. In fact, it even counts as one of your five-a-day with the sweet and juicy cherries, which also contain antioxidant anthocyanins. Topped with crunchy granola, the office were going mad for more (but we only made eight, oh dear!).
The recipe is an adaptation of Natalie Seldon's Almond and Cherry Lollies in her new book , which uses her own granola recipe. Wholesome and nutty, we had to share it with you, but we have used a ready-made shop bought granola (cheeky).
If you can't find ice lolly moulds at your supermarket, you can still make the mixture and pour it into a freeze-proof container, stir through the cherries and scatter over the granola.
Want to eat healthier without restricting on the yummy things? Keep a look out every Friday for our healthy indulgent recipes that you can treat yourself with without the guilt.
MORE: Easy chocolate bananas recipe – healthy treat of the week
Yoghurt lollies with cherry and granola
Ingredients
300g Greek yogurt
175ml almond milk
2 tablespoons maple syrup
1 teaspoon vanilla bean paste or extract
100g granola (ready-made or see below)
150g cherries, pitted and halved
1. Stir together the yogurt, almond milk, maple syrup and vanilla until combined.
2. To assemble, divide the granola among the lolly moulds, then top with the almond mixture and finally with the cherries. (The layers don't need to be perfect – it makes for prettier lollies if they're not!)
3. Cover the top of the mould and freeze until firm, (about four hours).
4. To remove the lollies, run the mould under hot water for ten seconds before gently releasing each one. Store in the freezer until ready to eat. Drizzle with more maple syrup to serve, if you wish.
Granola recipe
Serves 6
100g rolled oats
50g each pecans, Brazil nuts, hazelnuts and walnuts, roughly chopped (or use a
mix of any nuts)
3 tablespoons mixed small seeds (e.g. hemp, linseed, chia, sesame)
1½ tablespoons each pumpkin seeds and sunflower seeds
1 teaspoon mixed spice
½ teaspoon cinnamon
75ml maple syrup
1. Preheat the oven to 200°C/gas mark 6 and line a baking tray with greaseproof paper.
2. Combine the oats, nuts and seeds in a bowl with the spices, then pour over the maple syrup and stir to coat. Spread out evenly onto the baking tray and bake for 8–10 minutes, or until golden and toasted. Remove and set aside to cool completely.
MORE: Healthy truffles recipe: Coffee, cacao and coconut balls
If you have a try at this recipe, make sure to tag us in your photo on Instagram! @HealthistaTV
Vanessa Chalmers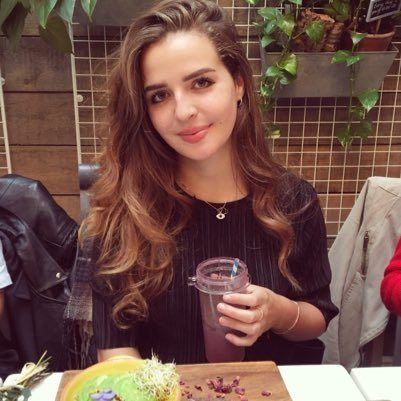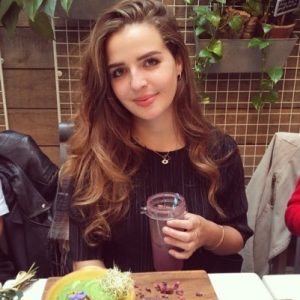 is a Food and Lifestyle Writer at Healthista, and enjoys finding new healthy living hacks, especially when it comes to her favourite thing – food. Both the Healthy Indulgent recipes series and her How To Cook Healthy For Beginners column run every Friday, for the busy everyday woman who is nothing more than an amateur chef, but loves to get experimental with cooking.
Follow on Instagram and Twitter to watch her healthy living journey.
Like this article? Sign up to our newsletter to get more articles like this delivered straight to your inbox.