Yumerama! If you're looking for a saintly treat, don't touch that dial. This week's healthy treat is an easy chocolate bananas recipe, topped with nuts and goji berries
At Healthista, we are sweet-toothed sugar high fiends. Some are surprised to hear just how many goodies we nibble on throughout the day. But what better way to keep our cravings at bay than with healthy yet indulgent treats?
Our definition of healthy indulgence is getting the fuzzy feeling from a dessert or snack, without worrying about high sugars or nasty ingredients (not to mention the subsequent sugar crash of the wanting-to -murder-the-co-worker-who-asks-to-borrow-a-stapler variety).
Want to eat healthier without restricting on the yummy things? Keep a look out every Friday for our Healthy Indulgent recipes.
MORE HEALTHY INDULGENCE: Healthy truffles recipe: Coffee, cacao and coconut balls
Chocolate bananas with nuts and goji berries
Ingredients
2 bananas, chopped in half
100g dark chocolate, broken into peices
2 tbsp coconut oil
100g mixed chopped nuts
50g goji berries
Any other sprinkling indredient such as chia seeds, cinnamon or coconut flakes.
Lolly sticks or large tooth picks
Method
Put the sticks into the ends of the bananas to make a lolly. Freeze for a minimum of one hour, however the longer the better.
Put the coconut oil into a bowl with the broken chocolate peices, and melt in the microwave for 30 seconds. Stir, and microwave again for 30 seconds. Repeat in 10 second bursts until the mixture is smooth.
Take the bananas out the freezer, and apply the melted chocolate with a spoon lovingly. Quickly sprinkle on the nuts, gogi berries, or any other ingredients you fancy. They will stick to the chocolate, but the chocolate will harden after a couple of minutes of applying to the banana.
Enjoy, or store in the freezer for later!
If you have a try at this recipe, make sure to tag us in your photo on Instagram! @HealthistaTV
Vanessa Chalmers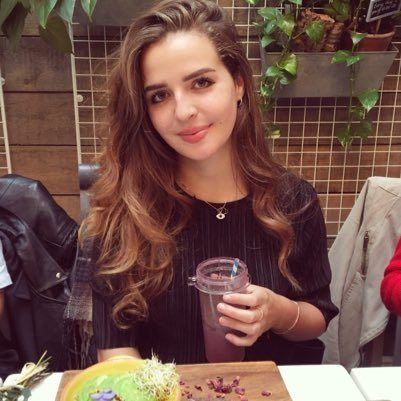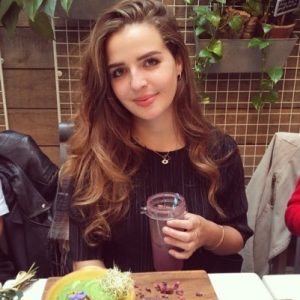 is a Food and Lifestyle Writer at Healthista, and enjoys finding new healthy living hacks, especially when it comes to her favourite thing – food. Both the Healthy Indulgent recipes series and her How To Cook Healthy For Beginners column run every Friday, for the busy everyday woman who is nothing more than an amateur chef, but loves to get experimental with cooking.
Follow on Instagram and Twitter to watch her healthy living journey.
Like this article? Sign up to our newsletter to get more articles like this delivered straight to your inbox.