Can't tell your downward dog from your shivasana? That's why Healthista's Fitopedia series can help: decoding fitness lingo.This week, Jessica Stewart, Yoga teacher, explains the meaning of namaste in yoga.
'We often say the word namaste at the beginning and the end of a Yoga class but many people have no idea what this means.
Namaste is a sanskrit word that is used as a greeting so it's a way to say hello and goodbye. But it also means a bit more than that. It refers to the philosophy behind the yoga practice.
Namaste is a sanskrit word that is used as a greeting
By saying namaste it's speaking to the inner soul, the inner self. So when I say namaste to you I'm saying the light inside me greets the light inside you.'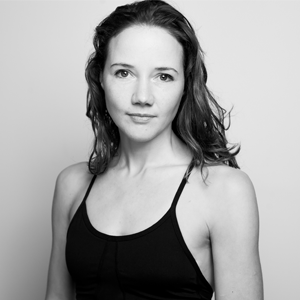 Jessica Stewart is a senior yoga teacher at Yogacentic and 3 Tribes, runs the Centric 200 hour Yoga training and yoga retreats worldwide. Jessica trained with tribe yoga in India, in tantra and ashtanga vinyasa yoga disciplines, and has since advanced trainings in anatomy with Tiffany Cruikshank. Jess' teaching fuses yoga's traditional lineage and modern anatomical awareness. Jess is known in London for strong vinyasa classes, yang yin and candlelit yin yoga classes that energise and de-stress.
READ MORE:
Chroma Yoga – the new class combining yoga with LIGHT therapy
Namaste! The language of yoga language decoded from 'find your edge' to 'get grounded'
Reviewed: Yoga Nidra by Stephen Marks at The Bermondsey Square Hotel
All yoga inspiration from Healthista
Like this article? Sign up to our newsletter to get more articles like this delivered straight to your inbox.