Healthista's new Strong Woman series brings you a lesson a day to get you started lifting safely and effectively. Your coach is Nicola Addison, personal trainer of Eqvvs training who trains models Elle Macpherson, Daisy Lowe and Erin O'Connor. Today it's about racking the bar correctly.
Welcome to Day 6 of Healthista's Strong Women Fortnight in which celebrity trainer Nicola Addison brings you the basics you need to get started lifting safely and effectively. Today is the last in our first week focusing on the safety and preparation aspect. You can watch others in the series here:
Day 1: How to use the power cage
Day 2: How to load the squat bar
Day 3: How to be safe in the power cage
Day 4: How to prevent bar injury
Day 5: How to lift the bar correctly
]Today, Nicola is talking about the bar and how to specifically lift it up safely. 'I see some amazing deadlifts in the studio but when it comes to racking the bar correctly it's often wrong,' she says.
The bar will be in the middle of the cage on the catches.
With feet hip width apart,  deadlift the bar up, bring it up, clean up the body and walk in, then down, then step out.
Make sure at all times you don't go on your tip toes to put the bar on, and that your grips are just below shoulder height.
Tomorrow: How to do a deadlift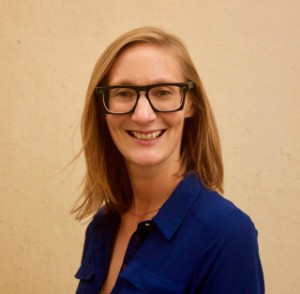 With over 18 years of successful industry experience in some of the UK's most prestigious wellness centres, Nicola Addison currently provides consultancy services to businesses and individuals in the UK and Europe. Having opened upwards of 18 independent exclusive commercial leisure facilities, she has had a successful career to date, both within large and small businesses with varying degrees of complexity.
Nicola is a well known industry voice and regularly publishes across the national press. Nicola is fully media trained and contributes to TV & radio as well as providing video content for her clients.
READ MORE:
Strong women series Day 1: how to use the power cage
Are you ready to be a strong-woman?
How to get results in the gym: Celebrity trainer who shaped Jennifer Lawrence reveals
14 gym bag MUST HAVES from the Healthista team
Like this article? Sign up to our newsletter to get more articles like this delivered straight to your inbox.