Jazz up your chia pudding with some summer tropical fruit and almond butter. A tantalising dessert during the hot weather from new book The Goodness of Nuts & Seeds by Natalie Seldon is our treat of the week
If you could bottle the aromas of a tropical haven of a holiday, this pudding would be it. Passion fruit and mango combine to top a creamy coconut chia pudding. It's a feast for the senses and just right for a summer dessert (and the weather is finally heating up, hallelujah!).
This recipe from The Goodness of Nuts & Seeds is easy enough for beginners, too. For the best chia pudding, soak the seeds in the fridge overnight. However, it still works with just an hour or so.
Eager to eat delightful desserts guilt-free? Keep an eye out every Friday when Healthista uploads a treat of the week recipe – because we have a huge sweet tooth, too!
MORE: Treat of the week: Iced yoghurt lollies
Tropical chia pudding recipe
Ingredients
For the chia layer
400ml can coconut milk
4 tablespoons desiccated coconut
4 tablespoons white chia seeds
1 tablespoon vanilla bean paste or extract
For the tropical layer
1 ripe mango, peeled, stoned, chopped into chunks
1 tablespoon coconut almond butter (we love Pip and Nut Coconut Almond Butter, £4.29 from the Healthista shop).
3 tablespoons maple syrup
1 thumb-sized piece of fresh ginger, peeled and roughly chopped
Zest and juice of 1 lime
Seeds and pulp from 4 passion fruit
To serve
1–2 passion fruit, halved
1 tablespoon coconut flakes (or desiccated), toasted
Method
1. Mix together the coconut milk, desiccated coconut, chia seeds and vanilla in a jug or bowl and leave to thicken.
2. Put the mango flesh, coconut almond butter, maple syrup, ginger and lime zest and juice into a high-speed blender and process until smooth, then remove and stir in the passion fruit seeds.
3. Spoon half the chia mixture into the base of two large (or four small) glasses or bowls. Cover with half the passion fruit and mango mixture. Repeat these layers.
4. Top each dessert with passion fruit and coconut before serving.
MORE: Easy chocolate bananas recipe – healthy treat of the week
If you have a try at this recipe, make sure to tag us in your photo on Instagram! @HealthistaTV
Vanessa Chalmers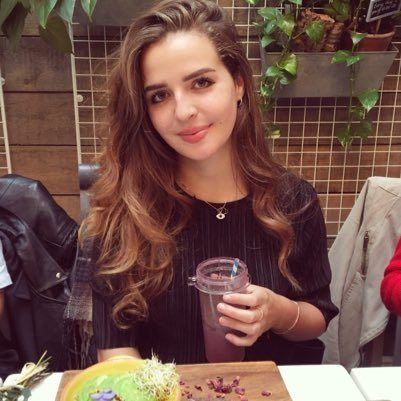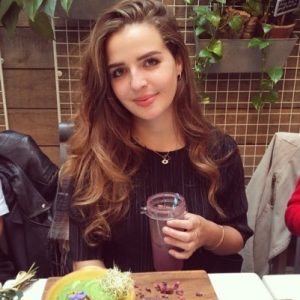 is a Food and Lifestyle Writer at Healthista, and enjoys finding new healthy living hacks, especially when it comes to her favourite thing – food. Both the Healthy Indulgent recipes series and her How To Cook Healthy For Beginners column run every Friday, for the busy everyday woman who is nothing more than an amateur chef, but loves to get experimental with cooking.
Follow on Instagram and Twitter to watch her healthy living journey.
Like this article? Sign up to our newsletter to get more articles like this delivered straight to your inbox.