A new retreat claims to save your marriage in three days. Anna Magee finds out more about the new relationship boot camp
'Save your marriage in three days.' When Fiona* first read the words in a small advertisement in the back of a local Yorkshire newspaper, she was intrigued – and hopeful. She'd been married to Martin* for 12 years but for the last two they had had no physical contact, argued incessantly and were intermittently sleeping in separate bedrooms. 'I was so deeply unhappy, I couldn't find a way out,' remembers Fiona, 38. 'We hadn't been intimate in such a long time and that was symptomatic of the lack of communication between us.'
Creator David Keighley claims he picks up where traditional marriage counselling leaves off
After two lots of 12 weekly counselling sessions with Relate over the last four years, there seemed little hope for the future. 'It was somebody with a board and a pen, spouting psycho-babble and going over and over past hurts,' remembers Martin, 45. 'It worked for about ten days each time and then we would fall back into our old ways. After that, I didn't want any more marriage counselling.' Knowing this, it took Fiona three months to bring up the ad she'd seen and was surprised to find Martin open to the idea of a boot camp-style marriage counselling weekend in a five-star hotel in Hampshire.  The couple drove down in an icy silence but after the first therapy session, were intimate that night in the hotel for the first time in 26 months.  Three days later they left joking and holding hands.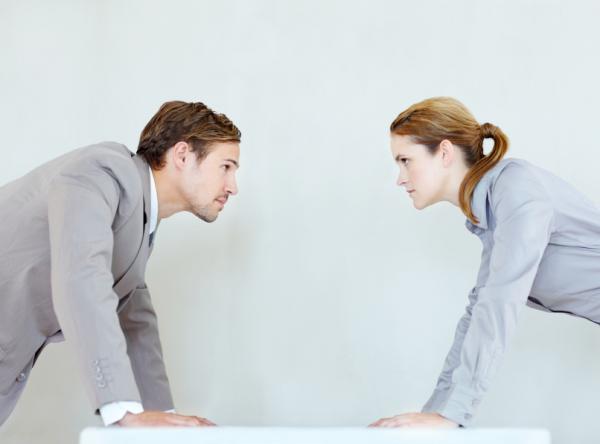 Welcome to Instant Image Therapy, which claims not only that it can put together the most fragmented relationships in a single retreat lasting 3-7 days but also to do so without dredging up the past. Creator David Keighley – who is not only a former NHS psychotherapist having practiced for 33 years, but also an Anglican parish priest – claims it picks up where traditional marriage counselling leaves off.  'Imagine a couple with relationship difficulties, they can't communicate, they get angry, there's stress, money issues, children,' says Keighley, married himself 41 years to Sally, a music teacher . 'You go somewhere like Relate and you get a session with a counsellor for 50 minutes and then go home having spent that time in great distress re-living the past. Then you're sent back into the combat of home life without any tools to solve anything. I wanted to create a situation where you come in broken and go out fixed.'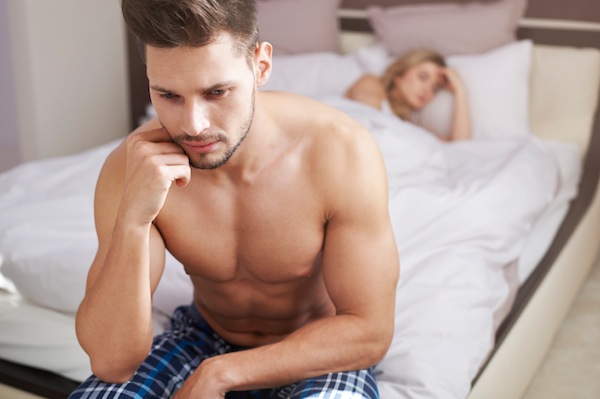 In creating Instant Image Therapy, Keighley claims to use a combination of Cognitive Behavioural Therapy (CBT), self-hypnosis, list-making, mindfulness, practical advice and sheer, brutish directness to change the image couples have of their partners in the course of a few days. 'We have an image of our wife in our heads as a nagger or our husband as a bully and they have been built up by the past,' he says. Using a technique called Time Therapy, Keighley teaches couples to start from where they are in the present. 'They first make a commitment to be together from here on in, sometimes as a written contract if needs be, and then we show them the past no longer exists and give the tools to use at home to keep reminding themselves of this.' Tools such as mindfulness, to ground them to the present.  But what about affairs, betrayals, resentments, I ask? 'Are they in existence now?' Keighley replies.  'They're gone and I make couples face them and then understand that if they really want to stay together they need to start from now.' Despite my deep skepticism of its claims, the couples I talk to – none of whom want to be named – speak of a deep and profound transformation that takes place between them over only a few days.
We teach couples how to reduce their stress levels quickly
On the first day Fiona and Martin were asked to write lists of the things that were making them unhappy. For Fiona, 'not being listened to' came top. Keighley came up with a solution whereby the couple undertook weekly co-counselling sessions between them. 'Every week, he advised us to sit down for half an hour or longer and say what we think about how the week has gone, how we're feeling and listen to one another,' remembers Fiona. 'We have managed to keep that up for three months and it's remarkable how such a small thing can change the way we communicate day to day.' Keighley's mindfulness techniques have also helped Fiona learn to overlook some things that would make her bristle in the past, leading to a more peaceful and loving atmosphere. 'During the weekend, we teach couples how to reduce their stress levels quickly and that can have a profound impact on how often people fight – calm people tend not to pick arguments.' For Martin, it was the lack of what he calls 'fluff' in Keighley's programme that was refreshing. 'There's no softness, no drubbing in David's approach,' says Martin. 'He'll say: 'Well why would you do that? That's not very loving is it?' He's very direct which is probably what I needed, to almost be shocked out of my mindset.'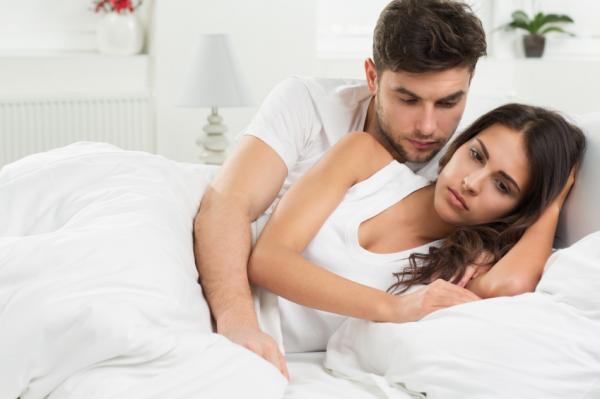 For Nancy,* 40, it was her husband of 11 years, Robin, 38 (who didn't want to be interviewed) who suggested they take the retreat as a last ditch attempt to save their marriage. They too had been through traditional weekly counselling which Nancy found too painful.  'There was so much blame and racking over the past that I was constantly crying and Robin was constantly cross and we'd come out miserable.'  The couple had separated last May after Robin had been unfaithful with someone at work during a trip away, something about which Keighley confronted him during the first session.  When Robin replied that he wanted attention outside the marriage because be didn't like the pressure of home – the couple had three daughters under ten – David challenged him by asking: 'Well, how old are you?' and when Russell said '38,' David replied 'So, not 12 then?'  At that point, Nancy remembers, David asking Robin: 'Well you're either committed or you're not and is that how someone that is committed behaves?'
It was confronting and deeply upsetting at times but it forced us to face our deepest problems
Nancy believes, the success of the weekend for them was down to the sheer, brutish directness with which he confronted the incongruence between what the couple said they wanted, and how they were behaving. 'Russell was really cross at the time but later he said it also made him think that maybe he should have dealt with the problem sooner, rather than looking elsewhere.' While Robin said he was attending the weekend to see if the couple wanted to stay together, Keighley insisted they make a decision one way or another at the end of the first day. 'He gave us bits of homework and we had to go away and write lists about how we were feeling, what we were going to do differently and what we wanted – did we want to be together or didn't we? Did we love each other or not? It was confronting and deeply upsetting at times but it forced us to face our deepest problems and move forward more than any of the counselling we'd had in the past.'
So what does Relate  – who counselled over 100,000 UK couples last year – think about all this?  'I wouldn't say Relate counselling is focused on the past other than to understand why a particular behaviour may have developed which may well change the image people have of eachother,' says Relate counsellor and psychosexual therapist Cate Campbell. 'My personal issue with boot camp type therapy is that it has the potential to offer an immersive experience, open wounds and then tip clients back into chaotic lives. It could also be a way of avoiding the important issues in the relationship, rather than learning to take responsibility for personal behaviour.'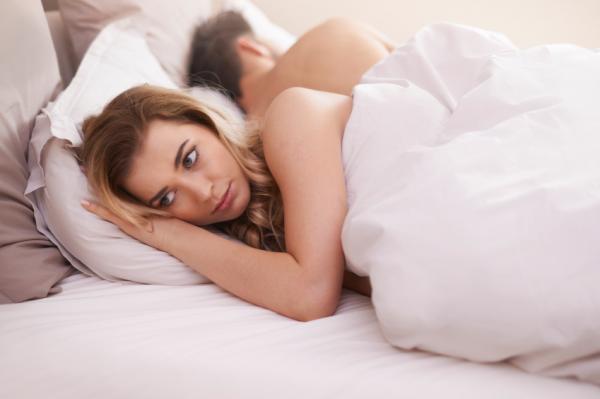 Two days into the weekend Nancy and Robin decided they would make a go of it and Robin moved back in the following weekend. Though Nancy is still not certain whether the situation is permanent, everyday life is certainly calmer and somehow more fulfilling. Now, using a technique called Calm Relaxed Confident or CRC therapy – a hybrid of self-hypnosis and mindfulness – that David taught them, Robin and Nancy have learned to 'fight clean'. 'Where in the past we would argue and I would kick him into the spare room and then constantly go back in to keep arguing with him, now I have learned to calm down and realise when I'm too stressed and agitated to be objective. I'll take time out, sleep on the argument and talk in the morning. Nine times out of ten, by morning it doesn't matter.'  But what about the past and robin's infidelity?  'That weekend with David taught me that I can't keep dragging stuff up from the past because it will poison the future,' says Nancy. 'He's right, Robin and I have made a decision to stay together and that means putting the past behind us. Since doing that our relationship has improved, our sex life has become more adventurous and I've gone from feeling like 'Is this it? Is this as good as it gets?' to feeling excited about my future with Robin for the first time in years. I would recommend David's retreats to any couple in crisis. It's cheaper than a divorce.'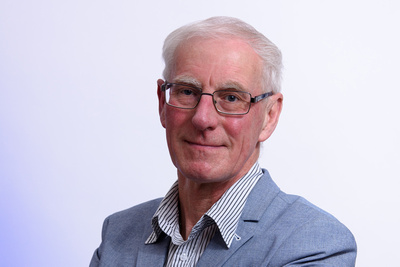 Instant Image Therapy Retreats for couples
Retreat with David Keighley (above) takes place over 3-7 days and only one couple is on the retreat at any one time. Costs start from £1000 for two days or £1500 for seven including accommodation on a B&B basis at a country cottage or full hotel or self-catering cottage accommodation at an additional cost. See therapyretreats.com for more information
*all names have been changed.
Like this article? Sign up to our newsletter to get more articles like this delivered straight to your inbox.