Healthista spa trekker Caroline Sylger Jones chooses her favourite raw food diet retreats that either serve raw food or help you find out more about it
Raw food isn't just a pile of salad leaves… it can result in utterly delicious concoctions if prepared and served correctly – you can even have warm raw food too (who would have thought it?). Raw food is uncooked, unprocessed, vegan and usually organic, and according to raw food nutritionists, it retains the live enzymes our bodies need to aid digestion, boost our immune systems and raise our energy levels. What's for sure is that a menu of it, if only for a short time, can help us feel fantastic. Here's my pick of retreats that serve a brilliant raw food menu and/or help you learn more about how to prepare raw food yourself.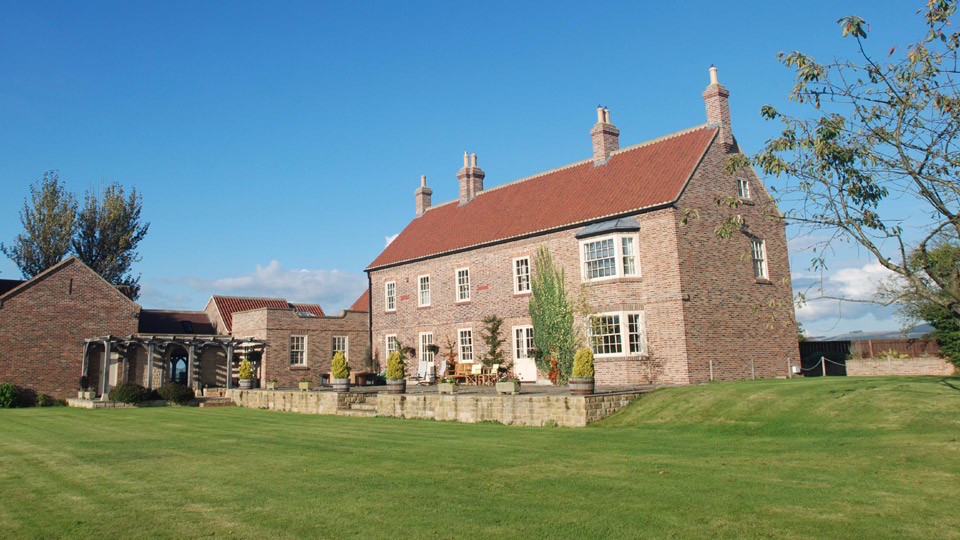 These women-only retreats held at a super-comfy renovated farmhouse in Yorkshire are run by Dr Claire Maguire, an intuitive coach, yoga teacher and raw food expert who is a whizz in the kitchen. Pivoting around yoga, life coaching and an imaginative menu of raw, vegan, home-made food, the retreats use coaching methods and techniques that Claire used to regain her own positive body image and self-confidence following breast cancer. It's a nurturing, safe and fun environment to be in. Retreats run regularly on set dates.
Read more here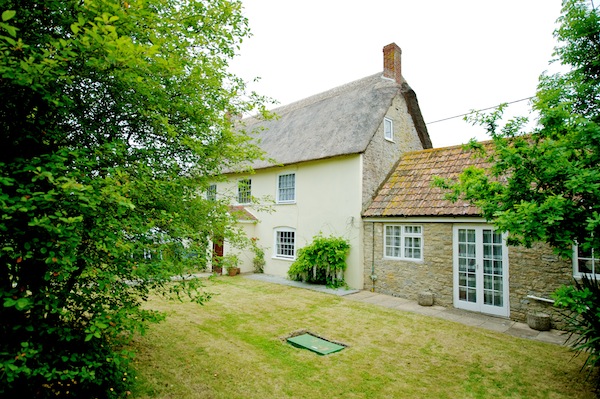 Dominic, the co-owner and host of this simple, effective retreat in Dorset, is a passionate vegetarian chef with a particular interest in raw food. Come here to de-stress, have treatments with expert local therapists and enjoy cleansing food. You can choose a full vegetarian diet, a raw food diet, or have a juice fast – they use organic produce whenever possible. The raw food we tried was filling, appetising and comforting, even though it was the heart of winter. It's open all year, with a minimum two night stay.
You can choose a full vegetarian diet, a raw food diet, or have a juice fast
Read more here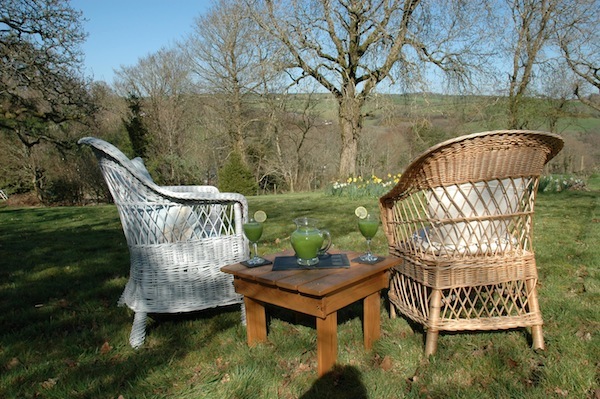 As far as I know this is the only raw and living foods retreat in the UK that caters for people with serious health issues. Everything here centres around eating or drinking alkalising raw food and you can detox through raw juice fasting or, for a more gentle journey, opt for the delicious meals – that way you get to try their amazingly tasty macadamia nut cheese which I confess I overdosed on! You can also learn how to make the basics, such as nori rolls, courgette spaghetti, beetroot soup, nut milks and so on. Owner Beverley is so flexible that she can accommodate stressed mums with babies too. It's open all year around, but gets booked up in advance – watch this space for a second new venue soon.
this is the only raw and living foods retreat in the UK that caters for people with serious health issues
Read more here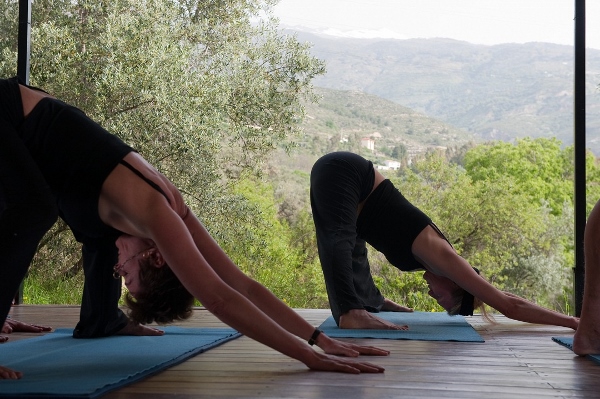 Kaliyoga holidays in Spain and Italy are a great place to start if you're looking to shift to a more conscious way of living – bridging your weekly home yoga class and more hardcore retreats. Every month of their season they run a Raw Food Yoga Cleanse retreat at their Spain venue, which includes daily yoga classes, nutritional talks and a raw cookery workshop. Their raw food is a revelation, bringing superfood dishes with ingredients such as spirulina, maca, hemp, acai, chia, bee pollen and barley grass to the table. Deceptive and delicious. Next retreat: 11 October.
Read more here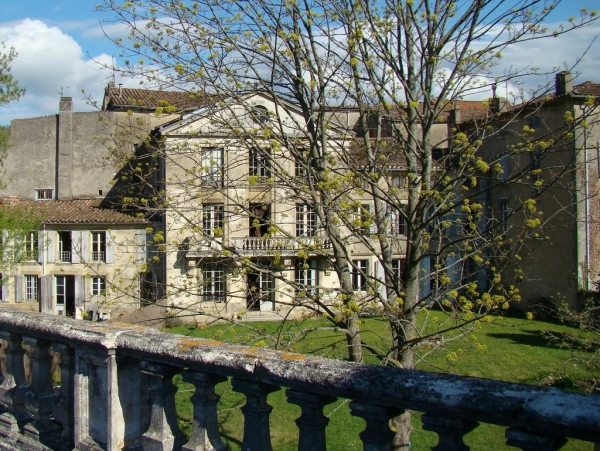 Yobaba Lounge is a small funky chateau tucked away in Chalabre, a medieval Cathar village in the foothills of the French Pyrenees, where four and six night yoga and wellbeing retreats run on set dates throughout the year. The gourmet food is vegan, grain/dairy/sugar free, organic where possible and sourced locally. A large percentage is raw, yet if there's a nip in the air, something more warming will appear on the menu. We loved their fresh turmeric smoothie and the fact that everything here is generous and wholehearted – the décor, the food, the warmth of the hosts, the daily periods of 'noble silence'. Next retreat: 11 October.
 Read more here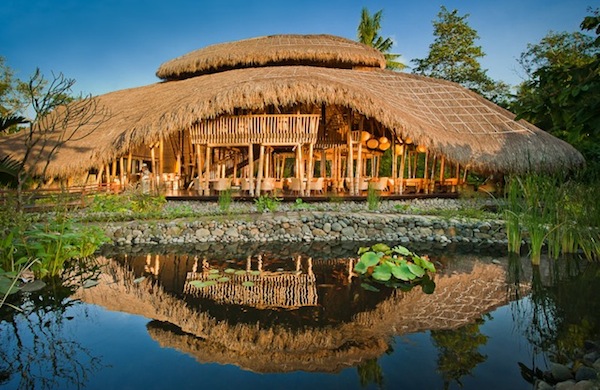 Fivelements is a sumptuous holistic spa nestled alongside the tranquil Ayung River in Bali. It combines traditional Balinese healing rituals with spa treatments and a menu of raw and living cuisine. World renowned nutrition experts in raw and living food such as David Wolfe guest-host healing programmes once a year, and you can also go for a 'Cuisine for Life' retreat, which is a hands-on course with classes on juicing, sprouting, smoothies, sweet and savoury blending, fermenting, low temperature baking and dehydrating. Fivelements is open all year round. Next Cuisine for Life retreat: 20 November.
Read more here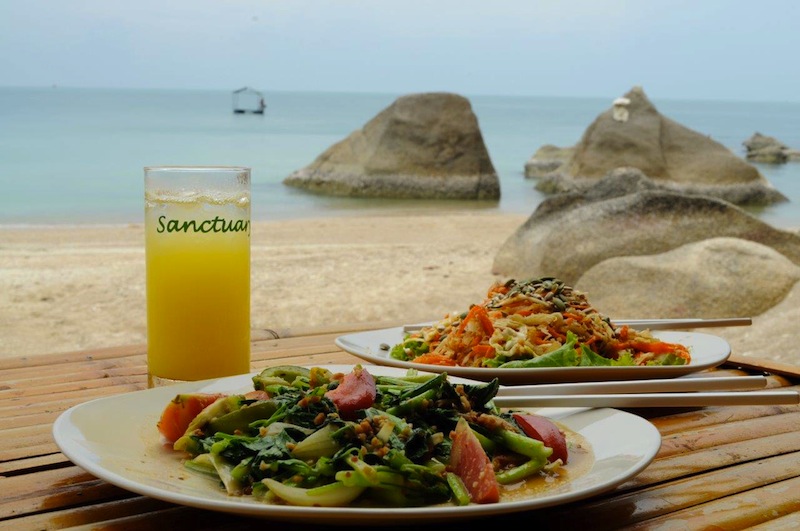 Apparently part of the inspiration for Alex Garland's novel The Beach, The Sanctuary on Koh Phangnan was for a long time a badly kept secret among hippy backpackers until it became more business-like in the late 90s. Since 2001 they've been running bona fide detox programmes, but those wishing to just chill out and enjoy the place can book treatments (you have access to some of the best healers in the world here), dip in and out of yoga, pilates and meditation sessions and gently cleanse with their delicious Thai-inspired raw food menu. Dishes such as the spicy green papaya salad are tasty enough to convince the un-initiated. It's open all year round.
Dishes such as the spicy green papaya salad are tasty enough to convince the un-initiated
Read more here
More from Caroline:
5 best weight loss retreats in Europe
5 best yoga holidays to start planning now
5 life coaching retreats that could change your life 
10 best wellbeing holidays of the year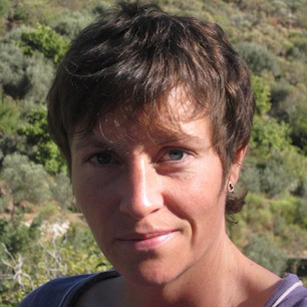 Caroline Sylger Jones is an author and freelance journalist who travels the world checking out spas, yoga retreats and healthy holidays for international newspapers, glossy magazines and websites. She is the editor of healthy travel site Queen of Retreats, for honest reviews and expert advice on spas, retreats and healthy holidays and runs The Retreat Consultancy for people looking to set up or improve their own retreats. Follow Caroline @QueenofRetreats