Queen of Retreats founder Caroline Sylger Jones tried an amazing gut health retreat with Leading expert Jeannette Hyde
I absolutely loved Cugó Gran, a stylish and cosseting luxury villa on a private 250-acre estate in the countryside just outside Menorca's capital, Mahon, which runs clever wellbeing retreats each Spring and Autumn. I went there for a five night Gut Makeover Retreat with leading nutritionist Jeannette Hyde (the next one runs 27 April 2018).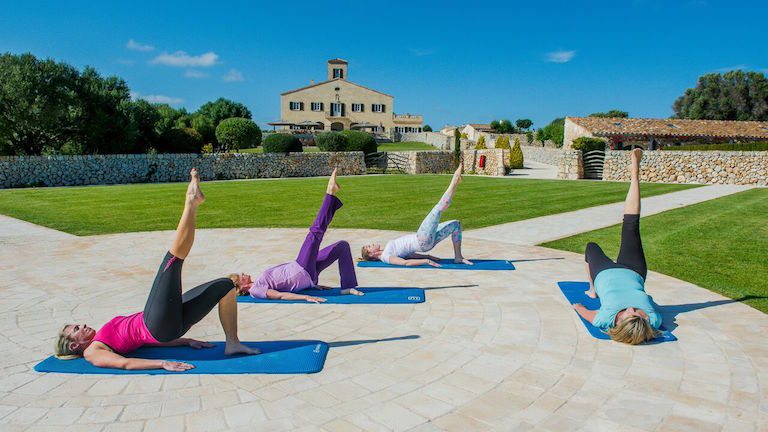 On my Gut Makeover Retreat I enjoyed nutrition consultations, Pilates classes, spa treatments and gut-friendly healthy meals to tease back into shape my gut's microbiome – known as your 'second brain,' this is the bacteria we carry around inside us that has been scientifically proven to affect our weight, physical health and emotional and mental wellbeing. The retreat is ideal for stressed professionals short on time and energy and those who live on what Jeannette calls 'a Western beige diet', and is most effective if taken as a kickstart to Jeannette's four week eating plan outlined in her book, The Gut Makeover, which is designed to heal and restore your digestive health.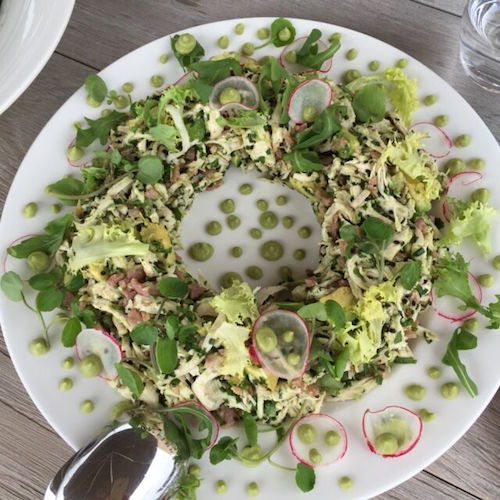 Rather gloriously, considering you're set to lose weight, eating took up a large part of my day.  We had three divine-tasting, abundant, gut-friendly meals daily prepared with the resident chef with four hour gaps between (no snacks allowed), and were encouraged to eat well and chew everything thoroughly. Jeannette Hyde is an easy-to-be-with and highly knowledgeable BSc-trained nutritional therapist whose knowledge I could mine whenever I wanted throughout the week, and there's also individual and group Pilates sessions with Ireland-born Pilates teacher Bernadette Phillips, a friendly, witty and expert teacher.
If you'd prefer to focus on fitness, Cugó Gran's Movement Retreat is a 3 night holistic break run by a Minorca-based couple, movement specialists Diego Degiovanni and Elena Baracco, who pay attention to the mind as well as the body.
The specialists combine personal training, yoga and Pilates classes with delicious, nutritious meals and have designed the retreat to help you increase your energy, improve your resilience and feel better emotionally, mentally and physically.
Whichever you choose, you can enjoy gorgeous surroundings, cosseting treatments and excellent navy-clad staff with a can-do attitude. LI'TYA, Rosalena Skincare or bespoke Cugó Gran beauty treatments and massages are available with British therapist Kim Holland, who tailors all your treatments to your knots and needs. A driver and vehicle is at the group's disposal on each retreat too, so do make time to explore the island. Walking along sections of the famous Camí de Cavalls is a real treat, or you can go for bike rides or a spot of retail therapy in Mahon.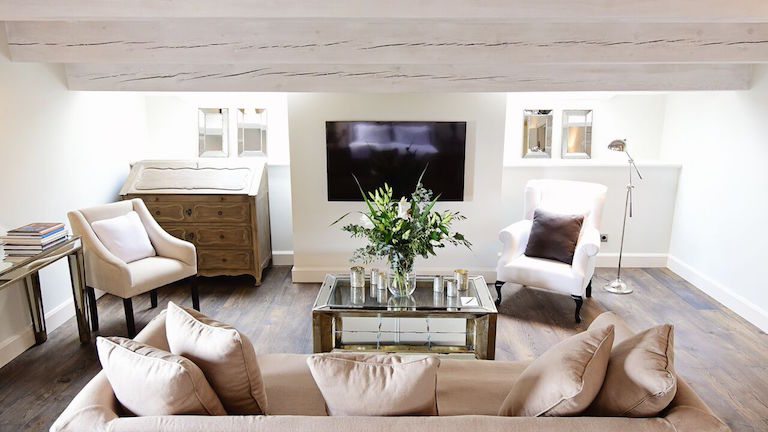 Bedrooms are spacious, slate-grey and white affairs with power showers, White company candles and Verveine toiletries by L'Occitane – for a treat ask for the tower suite, or Monte Toro, where I stayed. This room has its own tiny wooden-floored room above the main bedroom from which you have a 360 degree view of the island and right out to sea.
You can also hire the house on an exclusive use basis during peak season, and stay as a B&B guest between March and June and September and October.
From 1750 euros per person sharing a room for a 3 night Movement Retreat; from 2500 euros per person sharing a room for a 5 night Gut Makeover Retreat. The 5-night retreat will run 3 times in 2018, starting: Friday 27th April, Wednesday 6th June and Wednesday 10th October 2018.
For full information on wellbeing retreats at Cugó Gran please see https://queenofretreats.com/retreat/cugo-gran-menorca/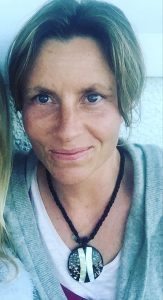 Caroline Sylger Jones is an author and freelance journalist who travels the world checking out spas, retreats and healthy holidays for international newspapers, glossy magazines and websites. She is the founder and director of wellness travel site Queen of Retreats.
Follow on Twitter: @QueenOfRetreats
Follow on Facebook: @QueenOfRetreats
Follow on Instagram: @QueenofRetreats
For more wellness travel ideas check out Caroline's brilliant site Queen of Retreats, a curated collection of retreats brought to you by trusted writers and wellbeing buffs at www.queenofretreats.com
READ MORE:
Spa of the Week: Four Seasons Bali reviewed
Spa of the week – Hotel Las Caldas Villa Termal, Spain
Spa of the week – Mayr clinic, Austria
Spa of the Week: Four Seasons spa, Trinity Square, London
Like this article? Sign up to our newsletter to get more articles like this delivered straight to your inbox.