Feeling stiff from exercise or want to improve your posture? Week four of our Resistance Stretching series with exercise therapist Lucia Farina from London fitness studio FRAME focuses on the shoulder and chest muscles. 
Learning how to stretch properly is important to reduce your risk of injury, quicken muscle recovery, improve flexibility and posture. This week you will be learning how to stretch your shoulders and chest using Resistance Stretching techniques, which work on your body's fascia, the bands and sheets of connective tissue that hold your muscles together. It's basically stretching muscles while also contracting them.
This can be done in your gym or at home and you only need a small rolling ball, preferably a lacrosse ball or you can use a slightly softer ball such as a tennis ball.
Rolling the chest out has SUCH a huge impact on how our shoulders and upper back feel. Once this area is released and had some large movements, we then notice the light feeling and it's something we want to hold on to.
Posture is massively affected by what the front of the body is doing or how tight it is, so get stuck in with this one. If you know this is an area that needs the work, start with a few times a day for one week to notice the changes. You may even notice you can stand taller.
This is an absolute must before a workout AND after.
Would you like to train with FRAME?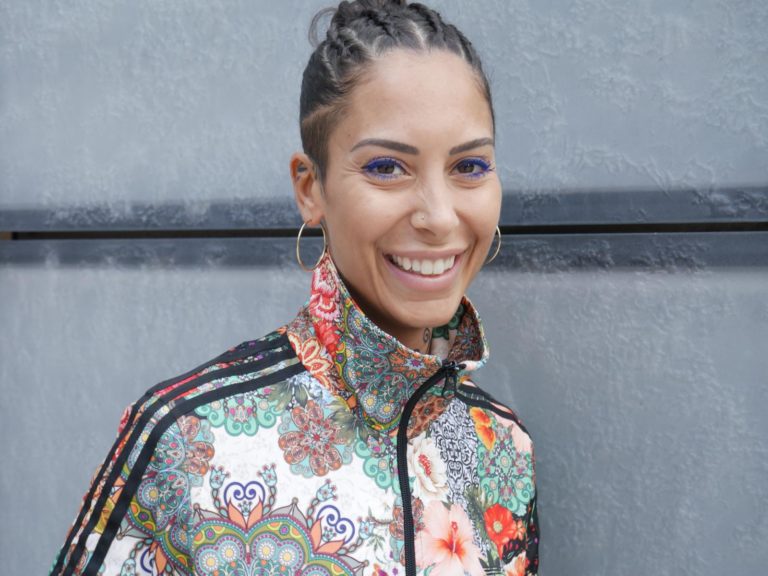 Lucia Farina began her fitness journey through Martial Arts at the age of 17. Moving into Aerial (Circus Skills), she mastered the art of using physical training to strengthen the mind. She also specialises in the management of lower back pain exercise referrals.
Follow Lucia on Instagram @tattoos_and_pilates