Feeling stiff from exercise or want to improve your posture? Our new five part series in Resistance Stretching, exercise therapist Lucia Farina from London fitness studio FRAME demonstrates a series of moves to relax and release 
Learning how to stretch properly is important to reduce your risk of injury, quicken muscle recovery, improve flexibility and posture. This week you will be learning how to stretch your legs using Resistance Stretching techniques, which work on your body's fascia, the bands and sheets of connective tissue that hold your muscles together. It's basically stretching muscles while also contracting them.
This can be done in your gym or at home and you only need a small rolling ball, preferably a lacrosse ball or you can use a slightly softer ball such as a tennis ball. You will also need a firm band, if you don't have a yoga strap you could use a towel or a belt.
This routine will start with the calves and work our way up to the hamstrings and end on the hip flexor.  We are looking to loosen tension and free movement in these areas. Releasing tension from the lower body first makes opening the hips and back a more pleasant process.
Each move can be performed for 30 seconds to three-minutes but you can hold for longer if you like.
We consider that consistency yields results, little and often will be key. By rolling and stretching regularly you'll notice a lightness in your self and the way you move. It will relieve pain that is caused by stiffness and improve posture.
Remember to work slowly, listen to your body and control your breathing.
Would you like to train with FRAME?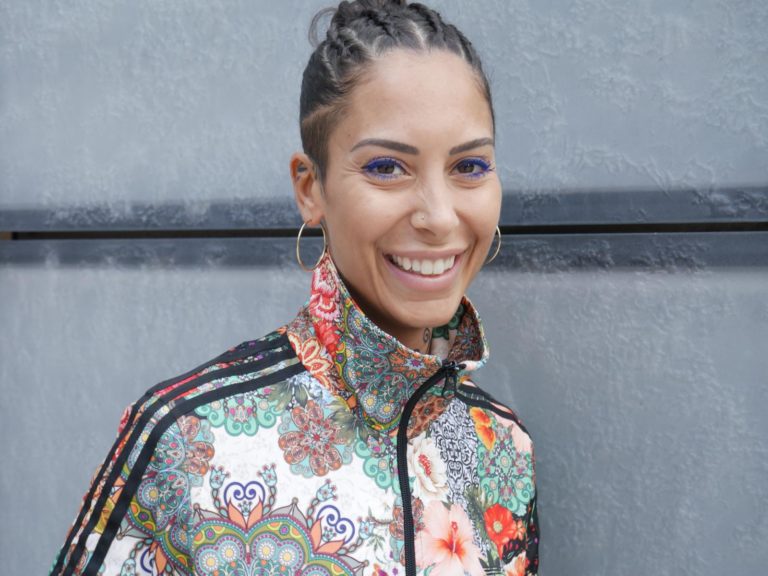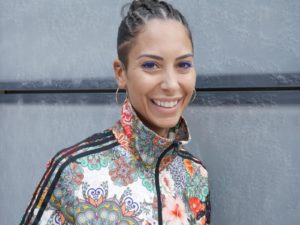 Lucia Farina began her fitness journey through Martial Arts at the age of 17. Moving into Aerial (Circus Skills), she mastered the art of using physical training to strengthen the mind. She also specialises in the management of lower back pain exercise referrals.
Follow Lucia on Instagram @tattoos_and_pilates
Like this article? Sign up to our newsletter to get more articles like this delivered straight to your inbox.