Looking for a retreat that isn't all about fitness and protein shakes? Reset Retreats claims it will 'reset' your mind, body and soul leaving you rejuvenated and full of energy. Olivia Hartland-Robbins visited Granada in Spain to try it
Many retreats focus on either health, fitness or well being, but rarely all three.  The idea of one that doesn't claim to change your body in one week, but to change your attitude towards fitness in the long run while also resetting the mind's ability to focus on what is truly important to you applied to me.  Reset Retreats hosts luxurious weeks away in different venues and locations. This time I was invited to 'reset' and relax in a luxurious villa in the hills and mountains of Granada, Spain.
The villa
When I first heard the words 'luxury retreat', my initial thoughts were of the villa. What will this luxury villa look like? How big will the pool be? Will it be in the middle of nowhere?
Well I can tell you, all my questions and hopes were answered and then some.  The villa situated on top of a steep hill – which we had to run up by the way, but more on that later – resembled a mansion right out of a James Bond film.
There were about five different levels, with curved glass that wrapped itself around the whole villa, the views of the valley below were spectacular.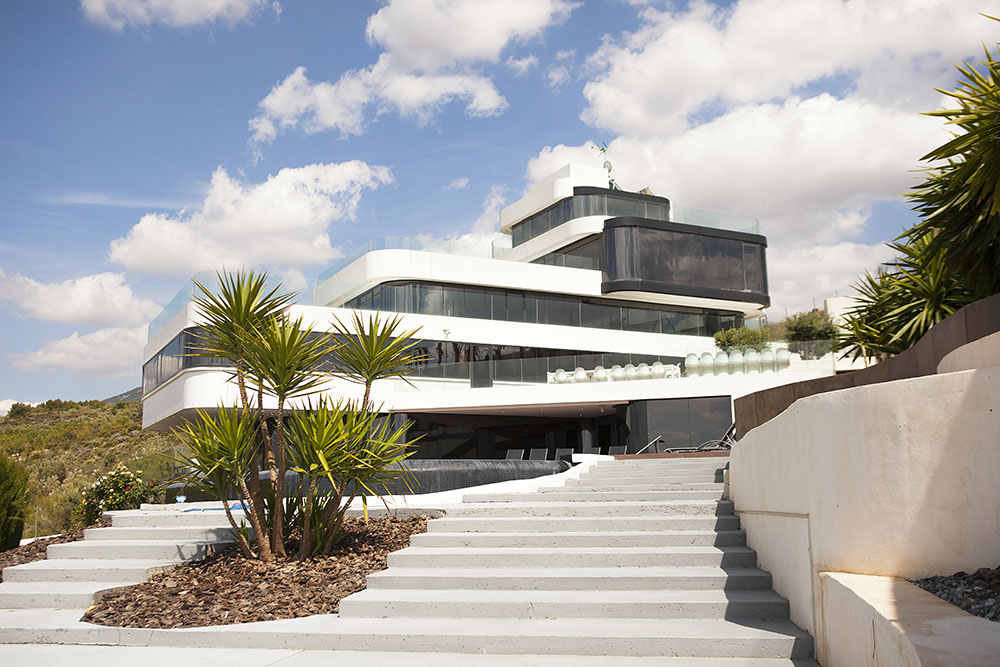 The villa had not one but two swimming pools, one outside infinity pool and one heated indoor pool right next to the cinema room – we really were spoilt for choice. There were also two gym areas, both indoor and outdoor. With so much space to relax, sunbathe, read a book or even have a little siesta, the villa really did cater for your every need.
The exercise
Of course a retreat will involve exercise and fitness, but you don't have to worry about being super fit. Reset Retreats offers a well rounded mixture of both fitness and well being activities.
Our first day in the villa involved a 7am fasted cardio session. Running around the villa's surrounding area three times, we covered about 4km which doesn't sound too tough but there was a rather steep hill involved. The first round? I didn't get too far up the steep hill by running and ended up walking most of the way up, the second round I decided I would run a bit further than before, but still didn't manage very far, but the third round? I ran the whole hill can you believe.
The motivation for this last minute splurge of energy came from the supportive PT's, they didn't shout like they do in boot-camp classes, they simply remind you of WHY your'e there and WHY you're doing it. So I did it.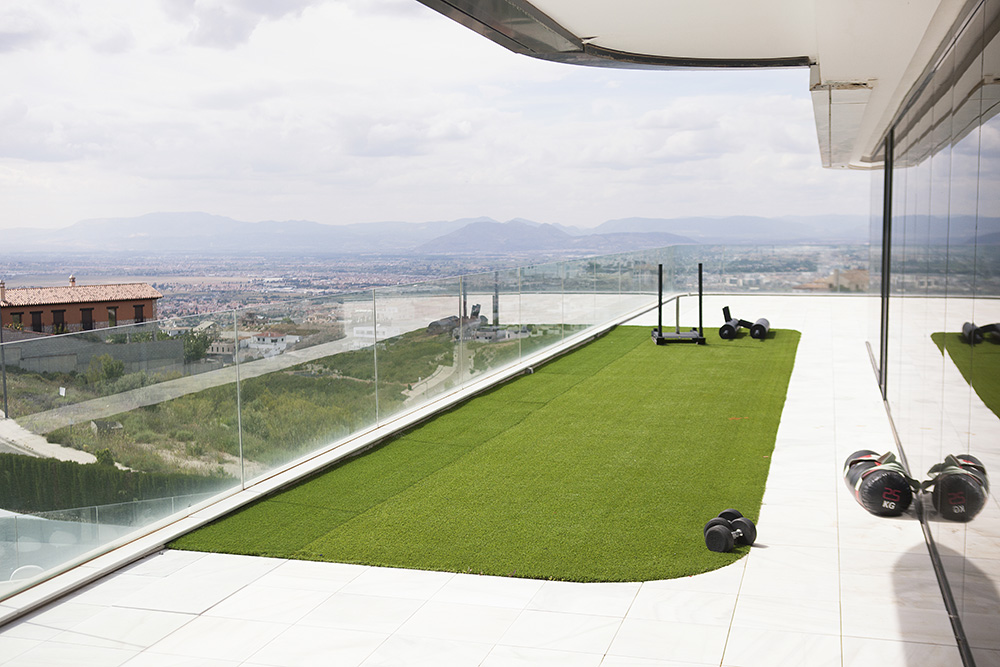 The second day involved one-to-one personal training sessions. Some of London's best PTs help put together a personalised plan after asking you a few questions and finding out exactly what your goals are. I had a training session with Dean who works at Gymbox in London, Dean is also one of the two founders of Reset Retreats. Whether your'e a beginner or keen gym goer, whether your goals are for fitness or for weight-loss they will help you make the most out of your stay.
For our rest(ish) day, our exercise involved an afternoon hike. Hiking boots, hats and sun cream on we hiked trough the woods and up the mountains for about three hours, seeing some fantastic views – you can walk as fast or as leisurely as you like.
The yoga (oh, the yoga)
After our hill running, we had a morning yoga session on the highest terrace of the villa. Looking out onto the beautiful Spanish landscape while holding our Vrksasana pose (that's the tree pose by the way), was a positively wonderful experience – I had forgotten all about that dreaded hill.
Reset Retreats yoga teacher Sarah Malcolm created a positive, soothing and relaxing atmosphere, coming around at the end of the session and massaging our temples with a cinnamon and clove balm that smelt incredible.
My main interest before visiting Reset Retreats was for the fitness and weight-loss benefits, but I was amazed just how much the yoga interested me.
Not gifted with the skill of balance, I've never been too keen on yoga, but I really enjoyed Sarah's sessions, after our morning sessions I found myself really looking forward to the evening session.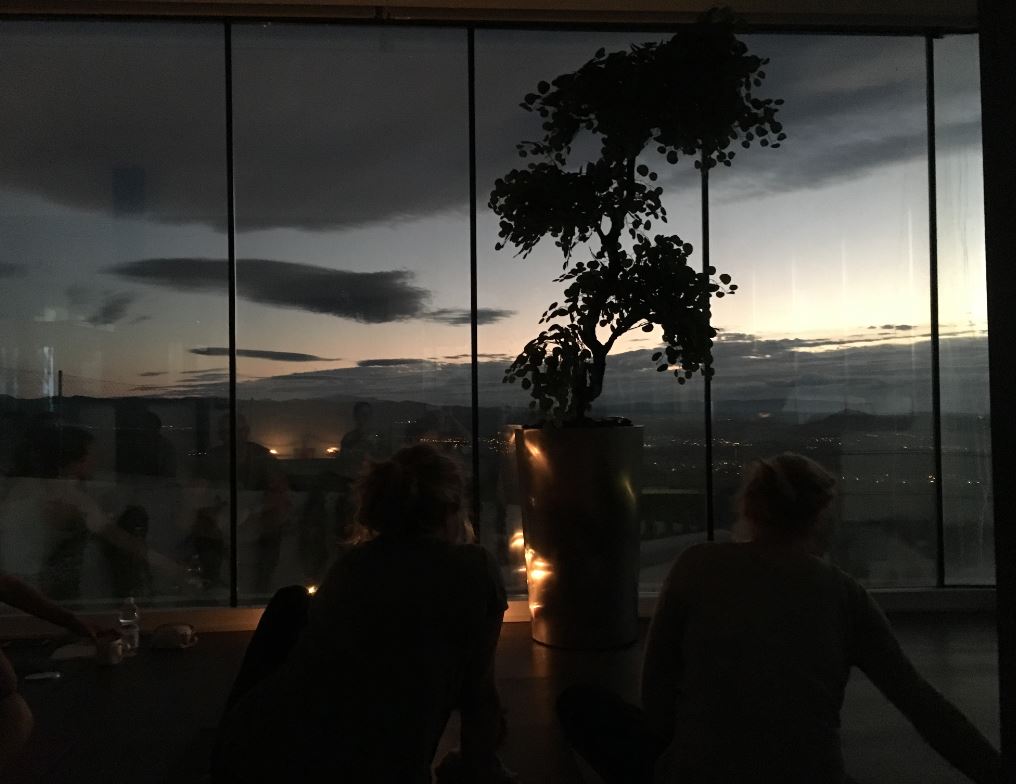 These evening yoga and meditation sessions were B E A utiful. While holding our warrior poses in a candle-lit room, we were able to look out onto the setting sun and enjoy what the views had to offer.
The (vegan) food
The villa, training and yoga was amazing, but the food was to die for! The villa focuses on plant-based dining (with the exception of some meat on BBQ day). Not being vegan I was convinced I would miss eating meat, but with vegan food this good, I didn't think about meat once.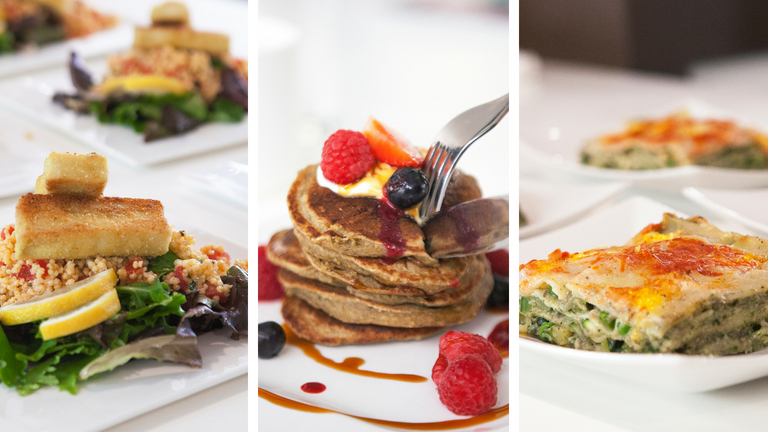 Cook With Amore sisters, Elena and Monica kept our bellies full with a delicious range of vegan goodness. We had tofu millet salad, gluten free tomato pasta, vegan lasagna, pancakes and choco-crunch homemade granola to name a few meals.
Oh and I never felt hungry. Every meal filled you up just the right amount, I didn't feel the need to snack and I didn't feel I was missing out even though it was all vegan. If I could eat food like that all the time I would 100% turn vegan.
The life coaching
Reset Retreats really does cover all angles when it comes to health, fitness and overall well being. For any advice on stress, worries, relationships, career or fitness, life coach Tim was ready and waiting to help you out.
Tim advised us on how to make time for ourselves, 'don't do anything that isn't going to help you get to where you want to be'.
Everyone wanted to know 'how do we stay motivated?' Tim's advice was to stick to a morning routine. If you feel life is too busy and that you have no time for yourself, wake up an hour before you normally would and take that hour to focus on yourself, where you want to be in life and what you're grateful for.
Go for a walk, read your favorite book, do yoga and mediation or in Tim's case 'journalling' – writing down anything that's playing on your mind. Once it's written down you can deal with it rationally and focus on what is most important to you and your future goals.
Fancy a week away to reset your mind, body and soul?
6 Nights & 5 days accommodation in a luxury villa
3 personal trainers
In house private chef
Cardiovascular sessions
Yoga sessions
Strength and conditioning
Mountain Hike
Relaxation and meditation sessions
£2,500/pp single occ. – £1,750/pp double occ.
The next Reset Retreat is September 23rd-28th 2018. For more information click here.
Related Healthista Content:
Spa Review: The Oitavos Hotel, Cascais, Portugal
Spa of the Week: Four Seasons Bali reviewed
The hiking holiday the Queen loves – we try Munro bagging
The yoga retreat that can restore you in TWO days
The coaching retreat to get your life on track in 4 days – spa of the week
Like this article? Sign up to our newsletter to get more articles like this delivered straight to your inbox.