An hour from London, Chilston Park Hotel in Kent is offering a new yoga retreat in 2018, promising to restore calm with mindfulness, veggie food and stripped-back yoga. Vanessa Chalmers reviews
Mid-November, the new yoga retreat at Chilston Park Hotel couldn't have come at a better time for me. Tough I'm not a yogi, good at relaxing or mind-body-spirited, I arrived open minded to see how the next two days at Liberty Wellbeing, the Ashford based meditation and yoga company behind the retreat, could change that. It promised to 'reconnect and restore' me. In 2018, they have another eight scheduled until April, with the next on January 16th.
The huge 17th century manor house sits in front of a lake – think 'The Notebook'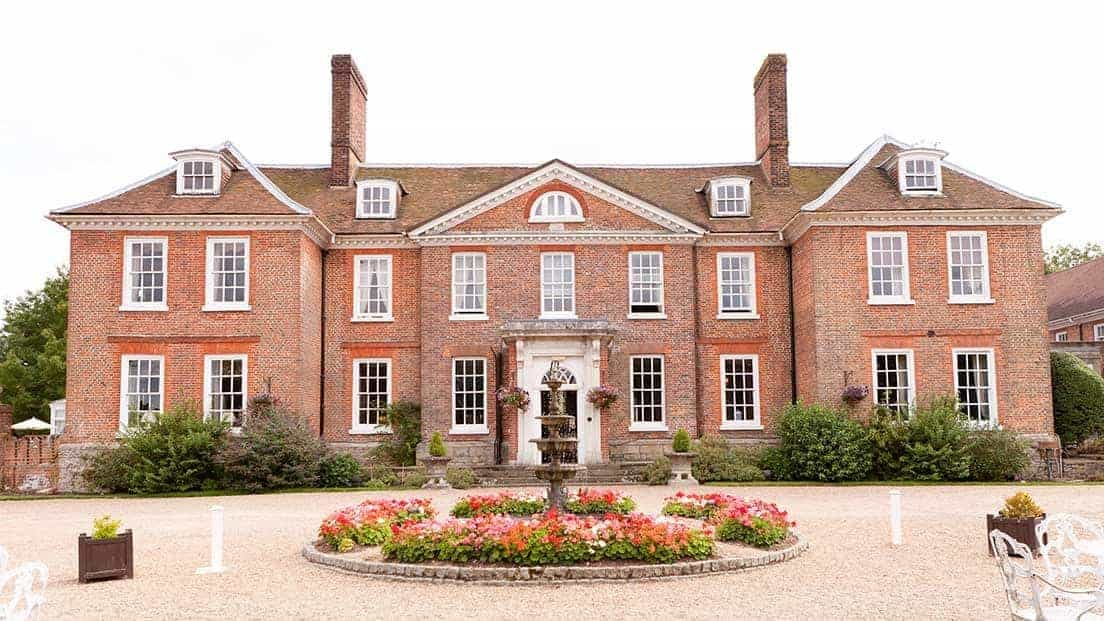 I arrived at Chilston Hotel, set down a country lane off the M20 in Kent, on the most autumnal picturesque day. The huge 17th century manor house sits in front of a lake – think The Notebook – and is pure rural escape idealism. I already feel warm imagining an arm chair in front of a fire. What I didn't expect was the scale of grandeur inside, authentic décor sparkling with Christmas tinsel. My suite (a Mews Junior Suite) is on the ground floor of a Grade I listed Stable building opening onto a courtyard, the country cottage feel washing over me as I step through the huge wooden door. The bed is dreamily comfortable and I spy a bath tub – a luxury I'll definitely make time for.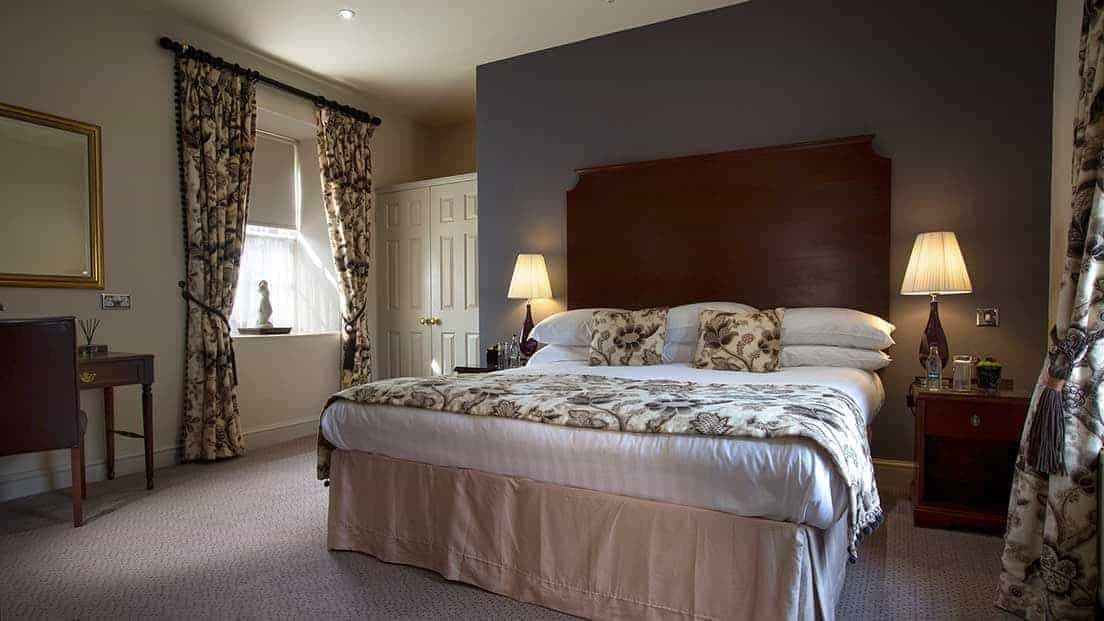 The general manager Catherine Bone welcomes me into the Coach House opposite, also part of the stables. This will be where we spend most of our time, with snuggly blankets, tea on tap and floor to ceiling windows letting in the pale light. Tucked away in a side room, she introduces me to Jennie Lichfield, Tai Chi and mindfulness teacher and the founder of Liberty Wellbeing, who gives us a break down of what to expect from this retreat – a schedule of various yoga classes with highly qualified teachers, guided mediation at 6am, lots of rest and nutritious vegetarian food.
What can I expect from the yoga?
Depending on the retreat, Liberty Wellbeing put on a selection of classes from balancing the chakras, yin yoga, Tai chi Qi Gong and even partner yoga on the Couples' Mindfulness retreat in February.
With the evening closing in, the group of 12 of us had our first yoga class with our main teacher, Hannah Stewart. She began by asking how experienced we all were in yoga (myself, hardly at all.) But it became apparent it didn't matter; the rough idea was to take everyone back to basics with a traditional style, whatever their abilities. I'm used to working up a sweat in a London studio with a dynamic flow class such as Vinyasa, rarely focused on the breath, always focused on trying to keep up with the teacher. But in comparison, following Hannah felt incredibly slow moving and engaging.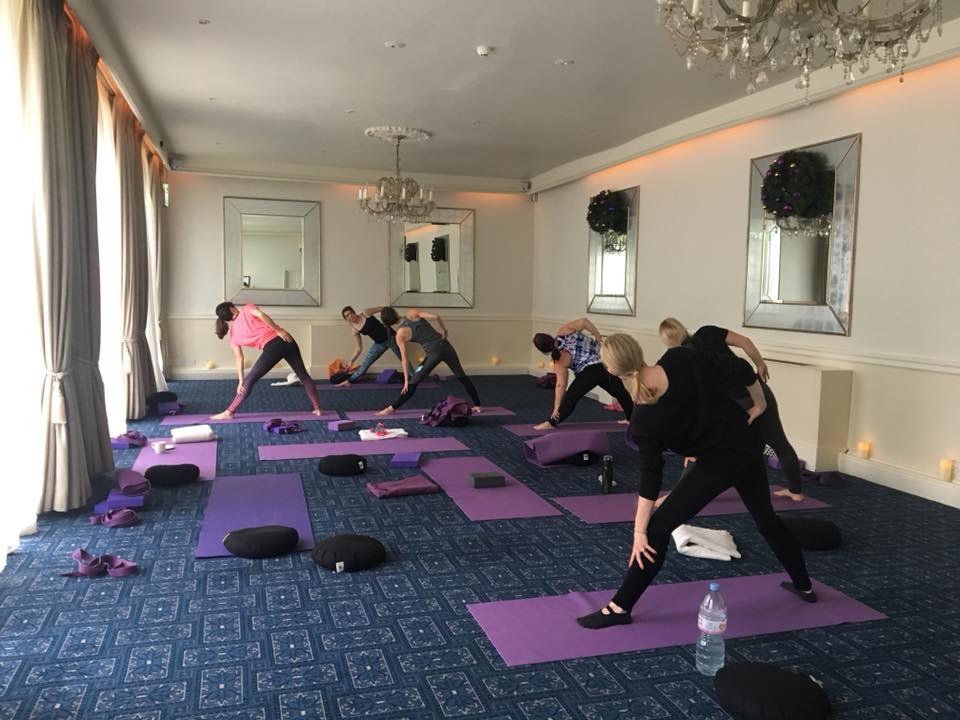 The restorative sessions over the three days work to highlight your inabilities and strengths for a safer approach to posing. Therefore, those highly-practised who consider themselves masters of yoga would benefit, too. For instance, there was a lot of joint rotations, simply circling a singular arm backwards without force to 'wake' and activate the right muscles. In turn, this makes your poses more stable and stops you compensating with wrong parts of the body.
Yoga means union, and when you learn to use full ranges of motion, you unite and integrate the whole body
'It uses the principles of FRC – function range conditioning', says Hannah, who has seven years teaching experience and an infectious warmth. 'My method is to activate, strengthen and integrate. Yoga means union, and when you learn to use full ranges of motion, you unite and integrate the whole body rather than using isolation.' She demonstrates the best form for downward dog, bearing the belly, elbow, knees and hands in mind. Standard pose, but the first time a teacher has taken the time to show me.
Switching off from reality
Woven through the educational yoga classes are ultra-relaxing mindfulness sessions. The first of mine was at 6am with Jennie using breathing exercises. It helped that I was surrounded by 22 acres of parkland, a world away from city-life, despite just being an hour from London. At last, I was able to divert my headspace away from reality safe in the knowledge I didn't have dinner to cook or catch a train home afterwards.
I was in a strange state of deep relaxation whilst being aware, in other words, the 'going-to-sleep' stage
It was the first time I had tried yoga nidra, aka sleep yoga. It was much more than simply getting some shut-eye. In shavasana (the lying down or 'corpse pose'), my mind is steered to a place of calm, as opposed to subliminally being at 'the mercy of my own thoughts whilst sleeping' – an accurate description by other guests. By listening to teacher Sally-Ann Cranage guide a body scan for an hour, I was in a strange state of deep relaxation whilst being aware, in other words, the 'going-to-sleep' stage.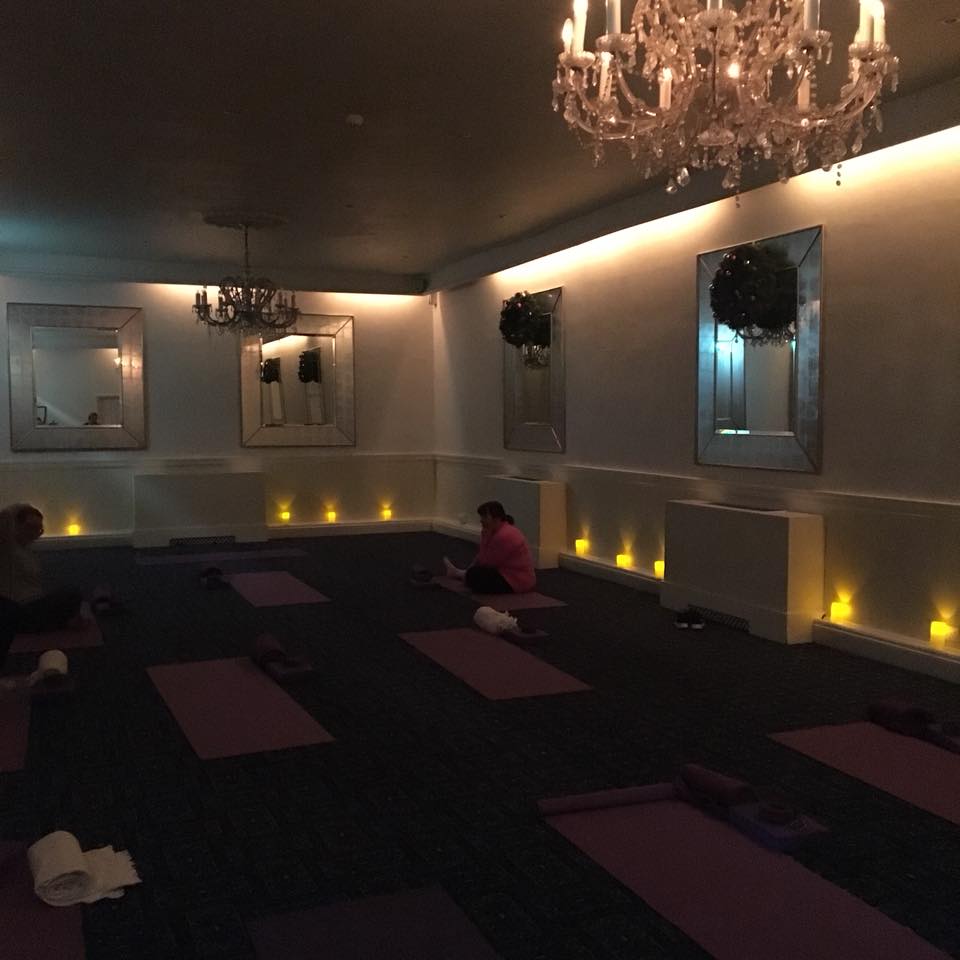 The sound bath session – in essence, a man playing lots of instruments as we lay with our eyes shut on the floor- was even more satisfyingly odd. The vibrant sounds of chau gongs, an aboriginal bullroarer, Chinese Tibetan singing bowls and a didgeridoo enveloped me as I lay snuggled in blankets transporting me to a serene place devoid of harassing thoughts and general mental business. 'It's like an abstract painting', says the Sound Therapist Martin Holme after the session. 'You just wash sound in and most people are able to respond, all in different ways'. I'm guilty of being totally sucked in.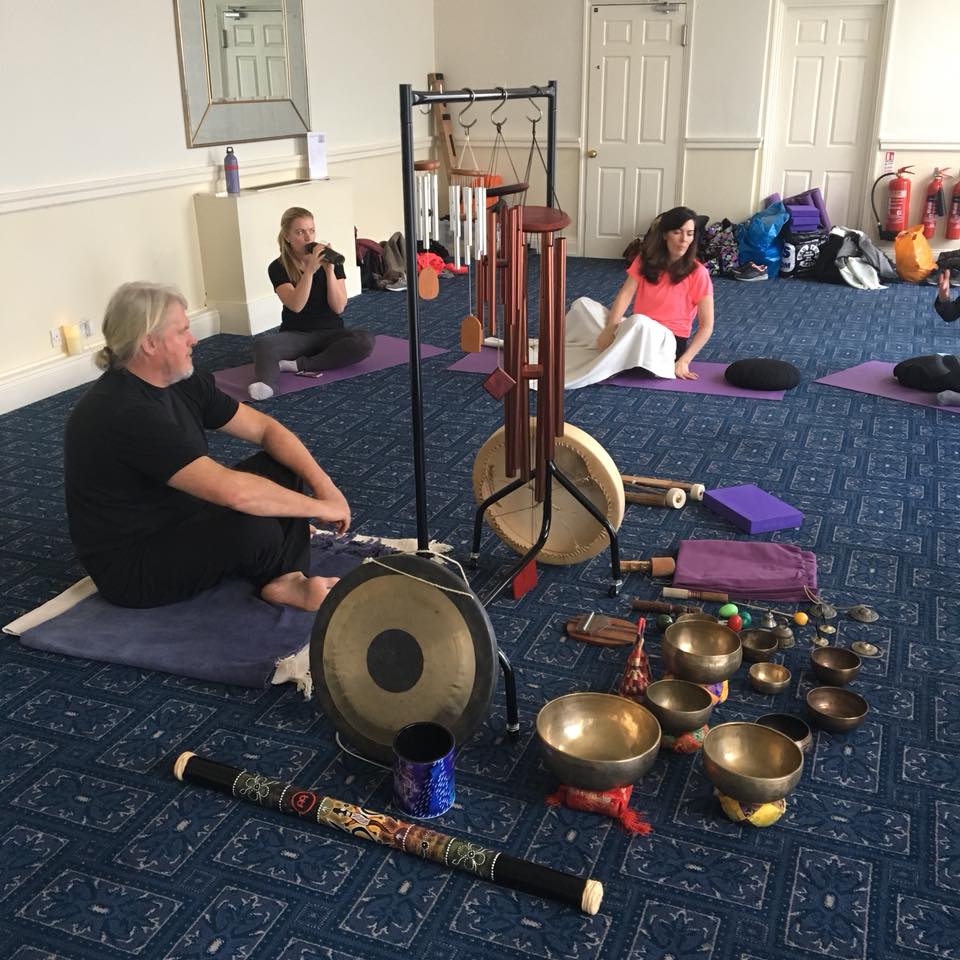 Did I leave feeling restored?
When I looked at the two-day timetable of yoga, I felt exhausted. But in fact, it was nothing other than relaxation on the agenda from the start. Activities across the retreats aim to both reconnect you to nature as well as get the creative juices flowing – even mindful colouring books made an appearance (my own continues to gather dust on my bed) and bread making on the Easter Special.
After a winter stroll across the lawns, we were eager to tuck into the warming vegetarian meals. Root vegetable curries, spiced soups, bean cassoulets, and lentil and vegetable stews full of flavour were all on offer, with healthy treats such as chocolate chia pudding or fruit smoothies to finish – if we could squeeze it in.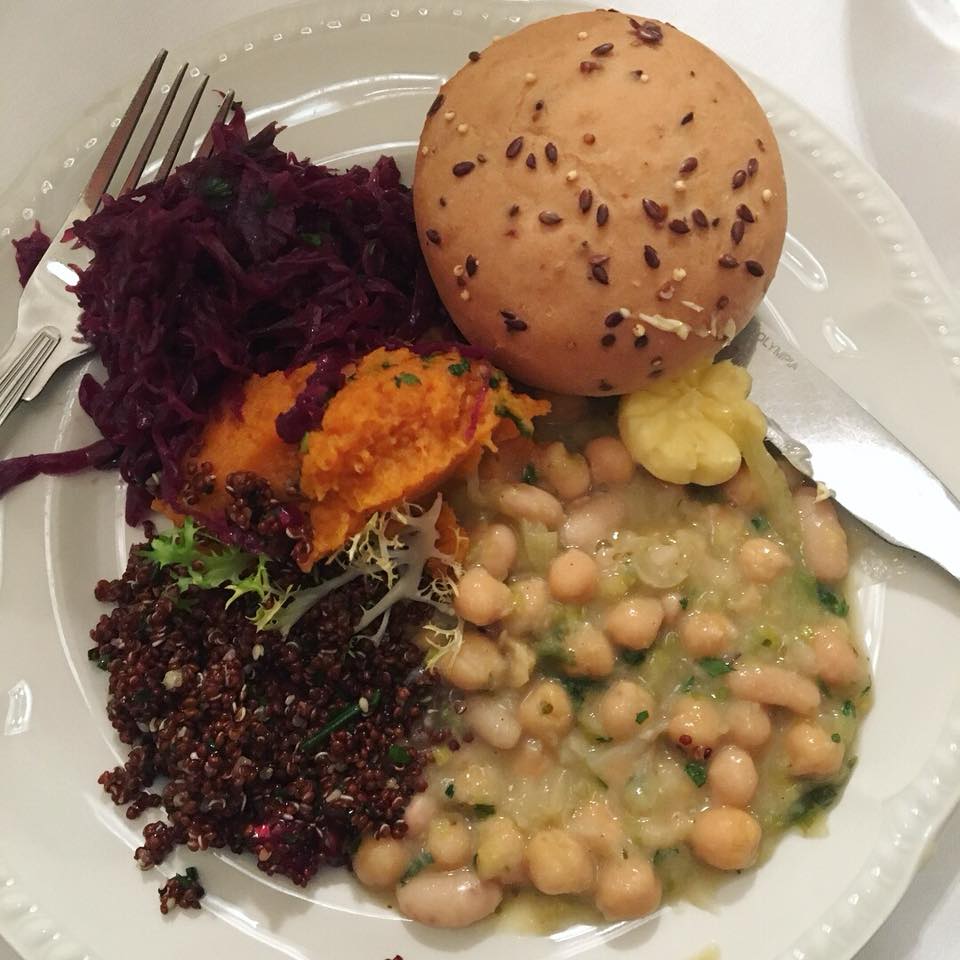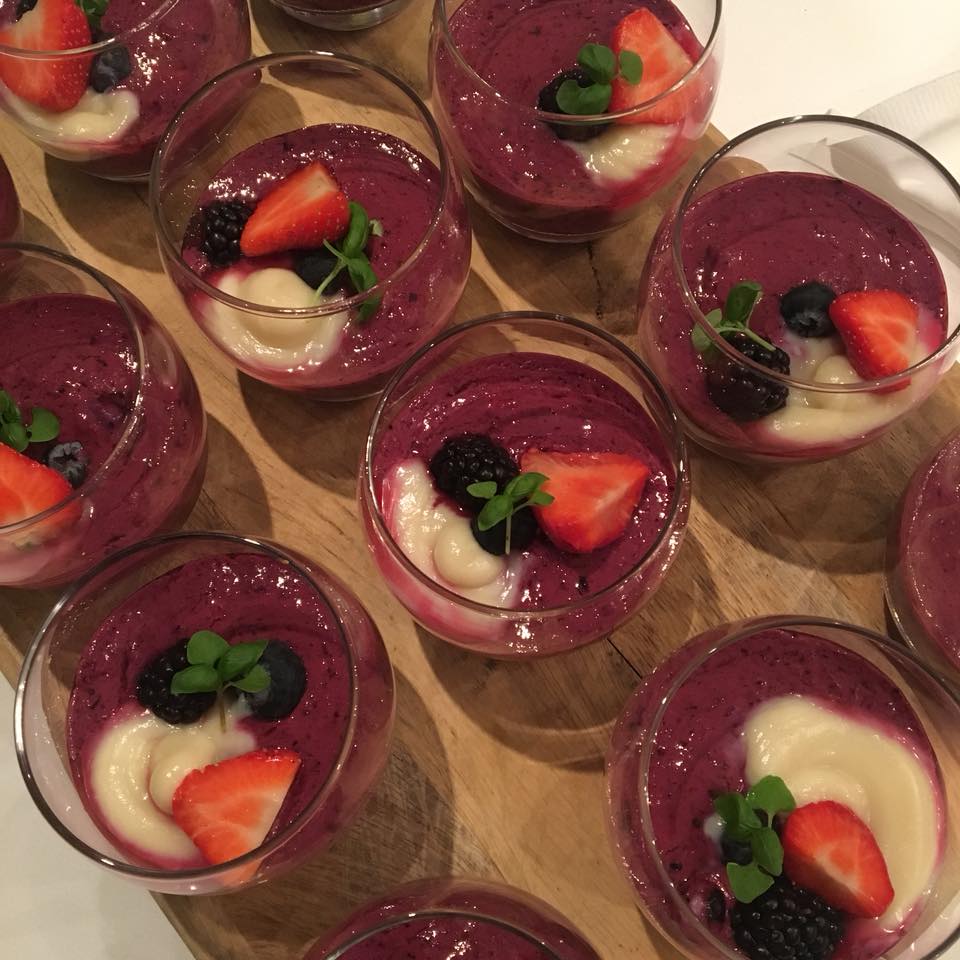 I could have done with two more days, not fully 'switching off' until it was time to go home. In hindsight, I wish I had taken the advice to ditch the digital devices. What was most surprising was how unpretentious I found the experience. Coming from a city bustling with yogis and a new studio opening on every corner, the Liberty Wellbeing retreat felt stripped back which no doubt added to my sense of feeling grounded and clear-headed. There is no desire to create unachievable shapes or strive for perfection – essentially there is no ego, just how yoga should be.
Details
Residential Wellness & Mindfulness Retreats
are £375 per person double/twin occupancy and £450 per person single occupancy. Classes, food and tea/coffee throughout the day are included plus any items specific to your retreat (in the creative retreats for example all you need will be provided for you).
The next 2 day retreats are scheduled on:
15th  January 2018  – Restoring You
2nd February 2018  – Introduction to Yoga and Mindfulness
9th February 2018  – Couples Mindfulness
27th February  2018  – Introduction to Mindfulness & Tai Chi
11th March 2018  – Mother & Daughter Retreat
30th March  – Easter Special Four Day retreat
6th April  – Step into Spring
To join a retreat call 01622 859803.
READ MORE
Spa review: Kurhotel Skodsborg, Copenhagen
Spa review: gut health retreat at Cugó Gran spa, Menorca, Spain
Sexual abuse in yoga – the secret we can't ignore
Kate Winslet's yoga teacher reveals 9 ways it could change your life
Which yoga should I do? This personality test will help
Like this article? Sign up to our newsletter to get more articles like this delivered straight to your inbox.