Youtuber Brittani Louise Taylor, experienced an 'unhappily ever after' as a result of looking for a partner online. She shares her insight into online dating and reveals five red flags to watch out for
Rewind to March 23rd 2020 – Boris announced the UK would be going into lockdown. This meant restaurants, bars, ­nightclubs, theatres and cinemas would be closed for months.
This sparked concern among many: where would we spend our Friday evenings if the pubs were closed?  When would we be able to go out for our favourite meal again with our friends?
But what we didn't give much initial thought to was how lockdown would impact our love lives. When reality finally hit, single folk everywhere found themselves in dating limbo. How do you date if you can't even go outside and meet people?
All we can say is thank the LORD for technology.
Tinder users made 3 billion swipes worldwide on Sunday 29 March
Zoom, Facetime, Skype and social media meant it was possible for us all to stay connected with our loved ones throughout the turbulent time.
It also meant dating wasn't completely dead in the water.
Indeed, Tinder users made 3 billion swipes worldwide on Sunday 29 March, the most the app has ever recorded in a single day.
With dating apps urging people to 'date from home' using their video calling features, platforms such as eHarmony, OKCupid and Match reported a big rise in video dating.
Although this made it possible to get to know someone, it's safe to say that online dating still has its drawbacks where trust is concerned.
If you can't physically meet someone how can you trust they are everything they claim to be?
Youtuber Brittani Louise Taylor, 35, found herself in an abusive relationship with her ex Milos Mihajlovic, after one Tinder match progressed into a manipulative relationship built on lies and greed.
https://www.instagram.com/p/BralqpWhrip/
For almost two years, she was controlled by a man she had met online who was both verbally and physically abusive during their relationship.
Indeed, one in four women and one in four men will experience some form of domestic violence in their lifetime, and Taylor unluckily found herself in that 25 per cent.
Revealing that she wouldn't have wished the pain and manipulation she experienced on her worst enemy, Taylor shares with us her five red flags she wish she had known before she 'swiped right'….
Online dating red flag #1 Unclear photos
If you're swiping through and find a profile with very few photos, blurry photos, or pictures that look like they're from Google, it may not actually be the person behind the screen.
'I am not saying 'don't swipe right' because some people really do just lack a decent selfie or group shot, but just be aware that they may not be what they seem,' said Taylor.
Proceed with caution.
Online dating red flag #2 Sexual advances from the start
You get a notification that you have a new match, such a thrill. Now what? Do you hope they message you first? Maybe they do, but maybe it's not exactly the message you were hoping for.
'You might be just looking for a hookup, nothing wrong with that, but the level of respect shown from the start is a good indication of how you will be treated if dating progresses to a relationship', said Taylor.
A light-hearted pickup line can be nice, but making sexually suggestive jokes or comments from the outset can suggest bad intentions early on.
Online dating red flag
#3 'Can we meet somewhere private?'
When meeting your online match for the first time, it's a good idea to meet in a well-lit public venue.
'The ideal date is the middle of the day at a coffee shop', shared Taylor. She also suggests a busy restaurant, mall or a bowling alley.
Drive separate cars and don't drive straight home afterwards. Notify your loved ones of your plans before leaving and consider sharing your location with someone you trust.
Tell them your exact plans and ask them to check on you later in the evening, it's better to be safe than sorry.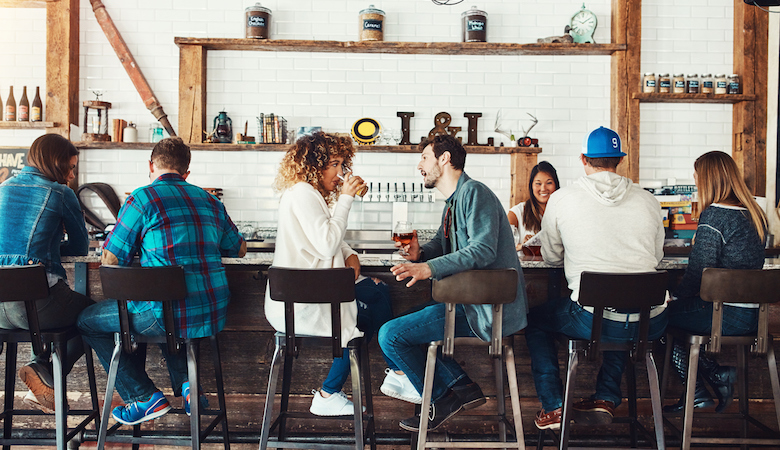 Online dating red flag #4 Aggressively clingy
Is he constantly messaging you? Does he send multiple messages when you don't reply? Do they need financial or emotional support?
'If you get this vibe, proceed with caution,' Taylor advises. Love at first sight is very rare. If you're sensing dangerous vibes from the beginning, stay vigilant and trust your instincts – your body may be telling you something isn't right.
Online dating red flag #5 Can't stop talking about their successes
On Mihajlovic's Tinder profile, he claimed to be a doctor and a professional tennis player from Europe and on their first date, he was trying to impress Taylor with his 'wealth', mentioning the large amount of money he had, his family's companies, his occupation as a doctor and the yacht his family owned.
At the time, Taylor does remember feeling uncomfortable that he was openly bragging about his money and sucesses, but didn't think too much into it.
After their break up, Taylor learnt that these were all lies. Mihajlovic had artfully created them all.
Taylor recommends becoming your own private investigator
Taylor even reached out to the hospital Mihajlovic claimed he had worked at and found out that he went to his first shift, got his identification card and never went back. He even posted the 'job' online and received congratulations on his social media channels.
Because of this experience, Taylor recommends becoming your own private investigator. If something doesn't add up, fact check for yourself – it's not stalking it's doing your research.
Look on Facebook, Instagram, LinkedIn, Google, etc. Reach out to people who can verify what their saying. It's worth it to research now rather than be sorry later.
'Oh and remener, when people have a certain level of confidence, they don't need to prove anything. So when someone is trying to hook you right away, or bribe you with statistics and words, there's something weird there,' explains Taylor.
'If it's too good to be true, a lot of times it is'.
So, should we stop online dating?
Not necessarily. Online dating success stories aren't uncommon. In fact, 'By the year 2040, 70 per cent of relationships will be able to attribute their coming-together to either online dating or online communication', according to eHarmony UK.
Despite Taylor's own online dating experience not ending well, she says, 'I would 100 per cent recommend online dating. There is nothing wrong with it, especially with how busy our culture has become. My only wish is that when searching for love I want everyone to be careful, go slow, and fact check. Make sure they are who they say they are.
Your safety should be your number one priority
'I want to change the stigma, I want people to be vocal and I want people who commit domestic violence (both physically and mentally) to be held accountable,' adds Taylor.
The bottom line? If you do come across a red flag – run.
'No matter how attractive, smart, successful the person appears to be, if something seems off, end it and move on', says Taylor.
'Your safety should be your number one priority, don't let one fish in a big sea put you in potential danger'.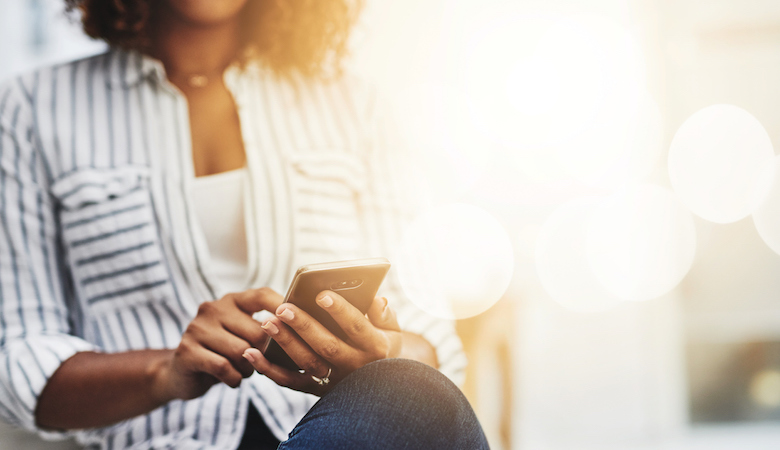 Don't settle
You will meet someone when you least expect it. Remind yourself of things you value in a partner and stick with it. Taylor says it's better to be alone than with the wrong person. Don't settle for someone who is 'good enough'.
'I talked myself into my last relationship, and talked myself into staying when warning sign after warning sign popped up. Love goggles are hard, but you still have to be rational and understand that what you see is what you get', said Taylor.
'At the end of the day we are all just looking for a best friend to spend our lives with. If it was easy, it wouldn't be worth it'.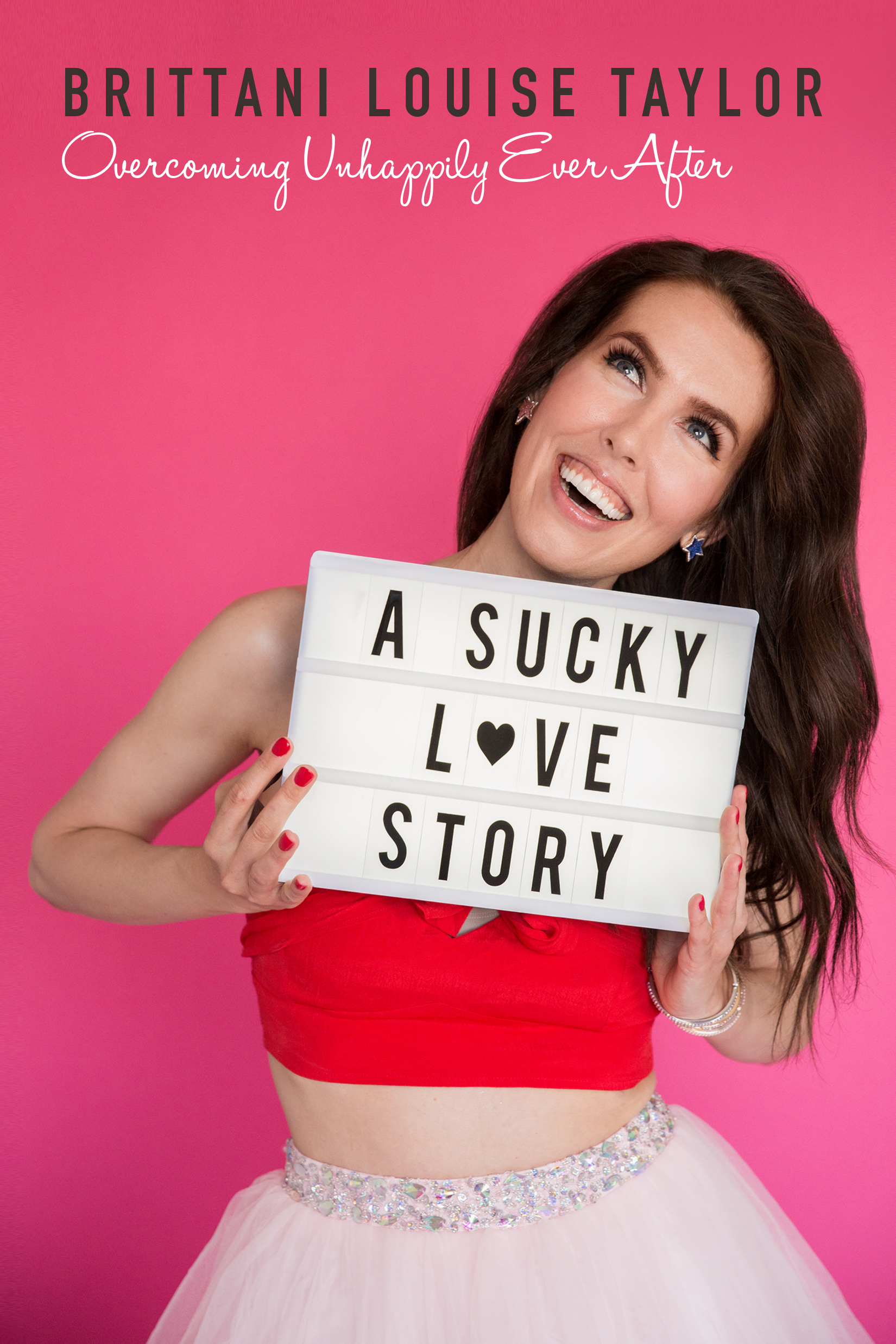 Brittani Louise Taylor is an actress, artist, influencer, and the author of A Sucky Love Story: Overcoming Unhappily Ever after, available to buy on Amazon in the US and in the UK. 
More Healthista Content:
I asked my exes for dating advice and this is what happened
Lonely on Valentine's Day? Try these 9 steps to dating YOURSELF
Have you been zombied? Your guide to the new dating language
WIN an overnight spa stay worth £279 by taking our 5-minute survey