Healthista's Vicky Hadley has embarked on a 20 week vegan bikini competition journey and this week she's been finding it tough as her food intake has been cut dramatically 
It's been one hungry journey en-route to bikini comp. With my exercise schedule already an intense four weight training sessions a week to a 'bulk' in which I ate everything in sight, to now – week seven with a loss of 400 calories and feeling very 'hangry' (hungry and angry).
majority of my food is broccoli and lentils
My calories have been dropped again by my bodybuilding.com coach Lee Constantinou and I am now consuming 1700 calories on a training day and 1600 calories on a rest day. Although some people may read this and think that's still a lot of food – bare in mind the amount of food that is converted into energy to fuel my training and the fact that the majority of my food is broccoli and lentils I don't think many of you would be envious.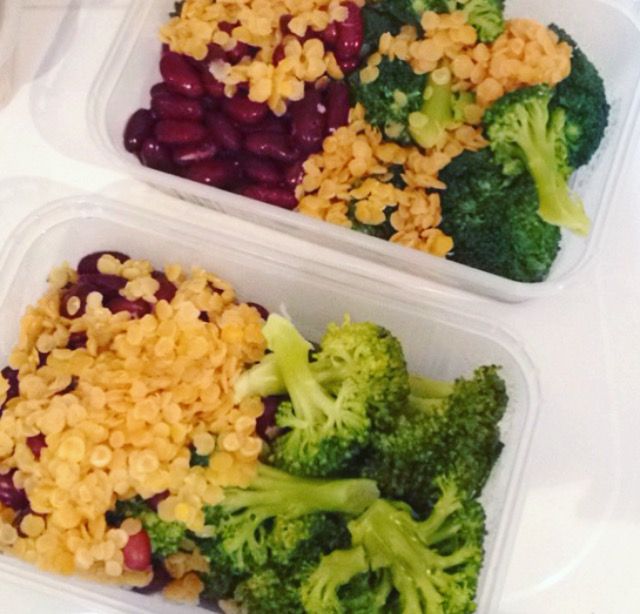 MORE: Bikini competition diary week 2: Healthista writer Vicky Hadley reveals what she's eating
Last Thursday I screwed up and I mean I really screwed up. I went to review a fine dining Thai restaurant named Patara and I ate a lot. By a lot I mean about 5 courses of food – I devoured it. Oops.
MORE: Read Vicki's review of Patara Thai
But this sneaky ultra cheat meal didn't go unnoticed I had been regularly dropping 0.5kg a week and was down to 53.7 kg before my cheat meal. Guess what happened the next day? Oh, only back up to my heaviest which was 55kg. Feeling very guilty I told Lee, who assured me this wouldn't go unpunished. Sure enough my next session was spent doing the usual weights leg workout but with an added HIIT (high intensity interval training) session added at the end.
MORE: The home workout that brings the gym to you
I am very much a weights lover and really am not a fan of anything related to cardio or HIIT, so this session resulted in a lot of cursing, moaning, screaming and sweating. The HIIT session was four intense minutes of sumo squats, burpees, stepping up on a box and back down frog jumps in which you jump over a step without pausing. Each exercise was performed for 30 seconds with a ten second rest then repeated.
https://www.instagram.com/p/BD5KA1xjfmN/?taken-by=fitness_foodie_vicky
I was even sent to the gym to do a fasted cardio session that morning too. A fasted cardio workout is when you exercise first thing in the morning on an empty stomach as this helps your body to burn fat quicker and work off the calories that were in my body from the night before. Yes, all 10,000 of them.
From not being able to even attempt a pull up I can now do three
I am now back to 53.3kg and heading into 12 weeks until the competition. This week Lee has added another day of exercise into my workout meaning I will now be doing five days of exercise a week. Four weight training days and one – gulp – cardiovascular day. The cardio has to be a slow low intensity session or class such as inclined treadmill walking, spin or a dance style class. Something that will leave me sweaty and tired but still able to train the next day. But, despite feeling very tired and exhausted I can see my work is paying off. From not being able to even attempt a pull up I can now do three meaning that yes, I am actually getting stronger – yay.
https://www.instagram.com/p/BD2zmE1hk8G/?taken-by=healthistatv
I'm heading off to ibiza at the end of this week for a three day press trip and although I'm determined to stay on track I am slightly concerned how possible it will be with my dietary needs. 'Yes, could you make this salad with 150grams of broccoli, por favor?' – unlikely.
READ MORE FROM VICKI'S BIKINI DIARY:
Like this article? Sign up to our newsletter to get more articles like this delivered straight to your inbox.