In this week's How To Cook Healthy for Beginners, Vanessa Chalmers combines the Mediterranean and keto diet, making lamb feta burgers with Greek salad from Quick Keto Meals
Olives, cheese, pasta, red wine and fish. What's not to love about Mediterranean food? The ingredients are always fresh and colourful with emphasis on healthy fats, vegetables, nuts, legumes and lean meats. Even better, is the Mediterranean diet is not only delicious but hailed the healthiest in the world.
People live the longest in geographical areas known as the Blue Zones
Last week I was reading nutritionist May Simpkins' '8 ways to easy ways to get the Mediterranean diet into your life', in which she says, 'there are certain areas in the world that have relied on instinctive eating that doesn't restrict certain foods, but rather focuses on food choices that are indigenous to their region…These areas are also the areas in the world where people live the longest. These geographical areas are known as the Blue Zones and these areas have been well researched and characterised.' Two geographical areas included in this unique group are in the Mediterranean; Sardinia, just off the coast of Italy and Ikaria in Greece.
I have visited both Italy and Greece and it goes without saying the food was memorable. Each spot in the Med has a slightly different diet, reflecting what food is readily available there. Over the centuries, 'many people grew at least some of their own food and fish and lamb was eaten more than beef or dairy because fish were plentiful and lamb and goats were more easily raised than cows in the Greek and Italian climates', explains Simpkin.
The most easy salad to make is a Greek salad
I can recall authentic traditional dining in such places on Med holidays, including Malta last September. Quaint cafes lining the docks of old fishing villages served fresh linguine with fish and light sauces. So simple, but it never gets boring.
As the weather warms up, it's time to start jazzing up my salads (because the days of stews and risottos are behind us, for now). The most easy salad to make is a Greek salad, which doesn't really need measurements to throw together. In Quick Keto Meals in 30 Minutes or Less, Martina Slajerova finishes the dish with a feta stuffed lamb burger (oh wow).
What Is a keto diet?
This week's recipe is not only Mediterranean inspired but low-carb too and what's known as 'keto' – a diet that features low carb, high fat and some protein. The author of Quick Keto Meals 
Martina Slajerova chose the ketogenic diet to improve her health after being diagnosed with autoimmune disease, Hashimoto. She says, 'You don't need to starve to lose weight. When you eat real food that's low In carbs, moderate In protein, and high In fat, you will achieve weight loss by balancing the hormones that control appetite and fat utilization'.
Research shows the ketogenic diet as being more beneficial for weight loss than others
The keto diet is typically known for being low-carb, which puts the body Into a state known as ketosis. Normally, the body uses glucose as its main source of energy, which is obtained by eating carbohydrates. When this is reduced, the body produces molecules in the liver called ketones used when blood sugar (glucose) Is In short supply. The body switches its fuel supply to run almost entirely on fat, which is why a volume of research shows the ketogenic diet as being more beneficial for weight loss than others such as low-fat diets.
In her book, Maria shares her best low-carb meals that are quick to make (bingo!). Whether you are on a keto diet or not, I think most people would be Impressed by these simple recipes.
Greek salad with lamb feta burgers
Makes 4 servings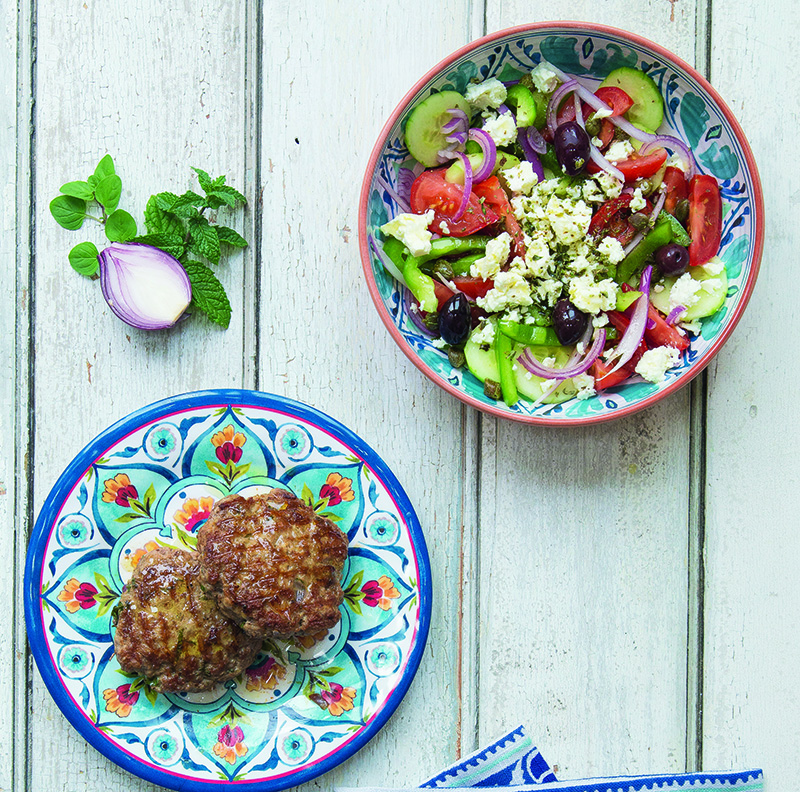 Ingredients
Feta burgers:
1.1 pounds (500 g) ground lamb
1 small (60 g/2.1 oz) red onion, chopped
1 clove garlic, minced
1 tablespoon (4 g/0.1 oz) chopped fresh mint
1 teaspoon dried oregano
¼ teaspoon ground cumin
¼ teaspoon coriander
½ teaspoon salt
Black pepper
½ cup (75 g/2.6 oz) crumbled feta cheese
1 tablespoon (15 g/0.5 oz) ghee or lard
Greek salad:
1 medium (250 g/8.8 oz) cucumber, sliced
10.6 ounces (300 g) tomatoes, sliced
1 medium (120 g/4.2 oz) green pepper, sliced
1 small (60 g/2.1 oz) red onion, sliced
¾ cup (112 g/4 oz) crumbled feta
16 olives (48 g/1.7 oz), pitted
Optional: 2 tablespoons (17 g/0.6 oz) capers, drained
1 teaspoon dried oregano
¼ cup (60 ml/2 oz) extra-virgin olive oil
Method
To make the burgers, combine all the ingredients for the burgers, except the feta cheese and ghee, in a bowl. Using your hands, divide the mixture into 4 parts and flatten each until about 1/2 inch (1 cm) thick. Place one-fourth of the feta in the middle of each burger. Fold the meat over the cheese and press down on the sides to seal, shaping it into a patty. Cook on a hot pan greased with the ghee over medium-high heat for 5 to 6 minutes on each side. Set aside.
Meanwhile, prepare the salad. Place all the vegetables in a bowl and add the crumbled feta, olives, capers (if using), and oregano. Drizzle with the olive oil and serve with the feta burgers.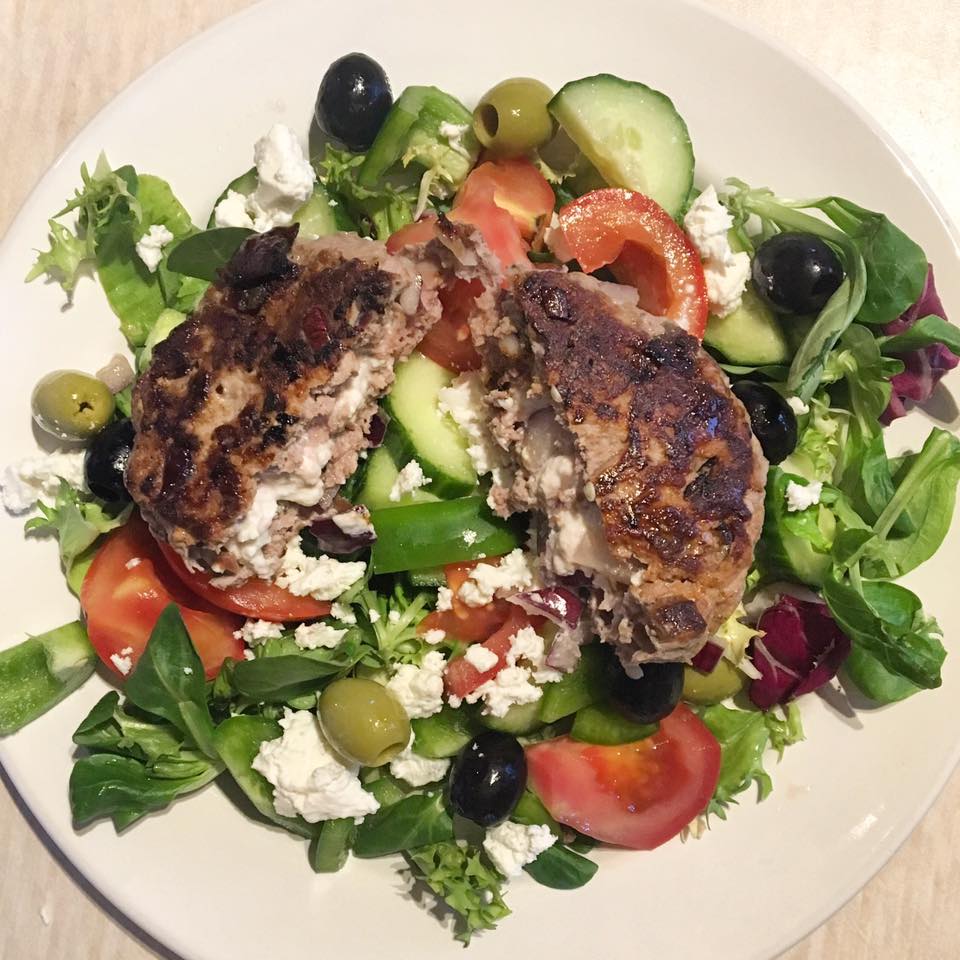 Typically I may have overdone it with the feta cheese; neither the Mediterranean or keto diet include mountains of cheese, rather 'in moderation'. But it was a treat to have lamb, which is a rarity in my house.
It only took 30 minutes to make, like it said in the book, which I was pleased about – so many authors are deceiving about prep and cooking time so more recipes can land in the 'meals in 30 minutes' book.
Although low-carb meals can make people panic (yes, genuinely, I have panicked before thinking a meal won't be filling), it was more than enough. I'm not actively following a 'keto diet', but low-carb recipes really come in handy from time to time.
If you're extra curious, the nutritional facts per serving of one burger and salad are as follows:
Total carbs: 11.5 g | Fiber: 3.2 g | Net carbs: 8.3 g | Protein: 30.2 g
Fat: 53 g | Energy: 635 kcal
Macronutrient ratio: Calories from carbs (5%), protein (19%), fat (76%)
Three things I learnt this week:
Feta cheese is made from goats and sheep milk: Having eczema, it is argued I should avoid cow's milk (which I do). I was very pleasantly surprised to read that feta is not made from cow's milk, and therefore not an issue for my diet.
Keto is tempting: Reading research on the keto diet, I may have to consider this approach for myself. I don't want my body to become a starved shell of carbs, but it small amounts sound maintainable.
Get me to the Med: I am very excited to holiday in Greece in September to explore more Mediterranean foods. What is your favourite cuisine?
Share your best colourful salads by tweeting us at @HealthistaTV!
Vanessa Chalmers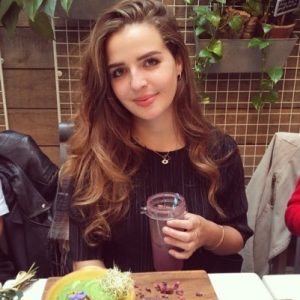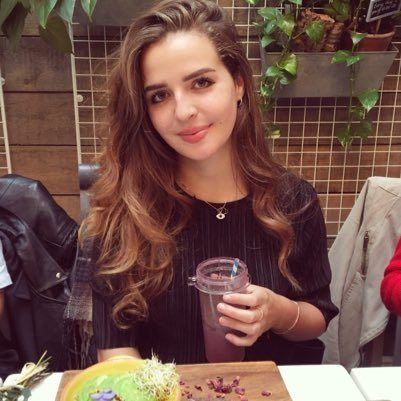 is a Food and Lifestyle Writer at Healthista, and enjoys finding new healthy living hacks, especially when it comes to her favourite thing – food. Her column How To Cook Healthy For Beginners is every Friday, for the busy everyday woman who is nothing more than an amateur chef, but loves food and to cook.
Follow on Instagram and Twitter to watch her healthy living journey.
More How To Cook Healthy for Beginners:
How to Cook Healthy for Beginners: Coronation Potato Salad and Raw Slaw
Spring Green Pilaf rice recipe for a quick, easy dinner
How To Cook Healthy For Beginners: Herbed turkey meatballs with courgetti pomodoro
15 Minute Lunch recipe: Cauliflower Tikka Masala

Buy Quick Keto Meals in 30 Minutes or Less: 100 Easy Prep-and-Cook Low-Carb Recipes for Maximum Weight Loss and Improved Health
 by Martina Slajerova, published by Fair Winds Press, for £14.43 on Amazon.