It still doesn't feel summery yet, so Vanessa Chalmers cooked a spring green vegetable rice dish from new book Posh Rice after a heavily indulgent holiday. It's this week's How to Cook healthy for Beginners column
You may or may not have noticed the absence of my How To Cook Healthy column on Healthista the past two weeks, as I was holidaying in Bali. I went with the intention of making good, healthy choices (don't we all), and came back a little chubbier.
Bali has a very cool health and wellness scene, especially in Ubud, so I would recommend it to Healthistas who love all things yoga, smoothie bowls and surfing. I got my fair share of the Indonesian way of healthy living. Hey, I even worked out a couple of times, but it wasn't without indulgence and treats galore thrown in, too.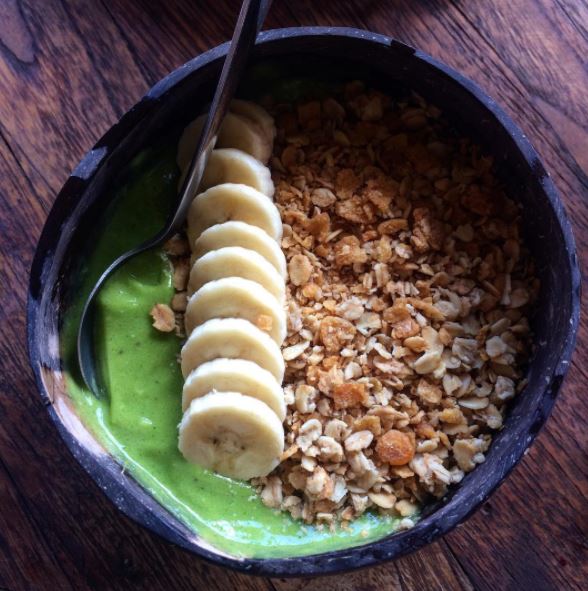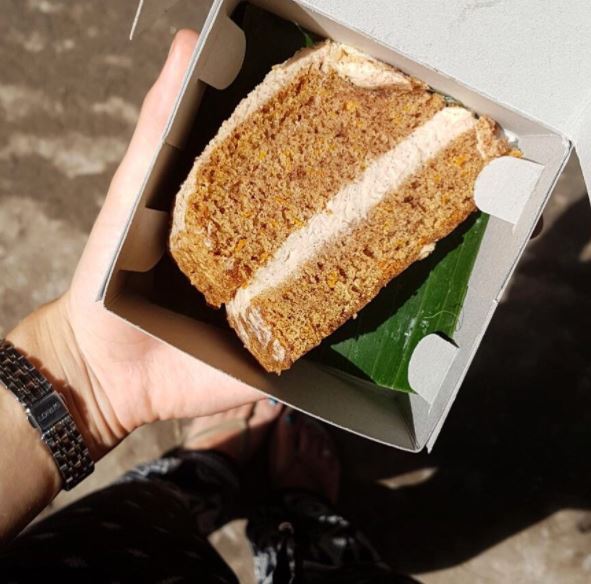 Despite moaning about how much I 'cannot wait to get home to my normal fitness and eating routine when I get home' whilst sunbathing on the beach, beer in one hand and ice cream in the other, I knew how hard it would be to adjust to my healthier habits again. You know the feeling, right?
I am desperate to increase my fruit and veg intake following the holiday
The first couple of days, jet lagged and foggy brained, I craved a constant flow of calorific food, (alas, a good night's sleep isn't hyped up for no reason). Fast forward two days and I am feeling a lot better, dragging myself out of bed to workout in the mornings again and taking care of my food choices.
MORE: How to Cook Healthy for Beginners: Coronation Potato Salad and Raw Slaw
Whilst I remain a little more relaxed (I don't need to be in a bikini again any time soon), I am desperate to increase my fruit and veg intake following the holiday. As always, for my recipe this week, I was looking for something easy, quick and simple. And I mean really easy, really quick and really simple. My bed is calling my name at 9pm.
Greens in spring are useful for detoxing the body after a long winter
With summer still not quite yet upon us, the idea of a spring vegetable dish seemed perfect. Seasonal cooking naturally works with the human body to support our immune system. Greens in spring are useful for detoxing the body after a long winter (or, if you are me, an early summer hols). The Spring Green Pilaf from Posh Rice: Over 70 Recipes for All Things Rice by Emily Kydd has broad beans, leeks, asparagus and the freshness of dill, which grabbed me straight away. The book, in general, is one of those which has endless food porn and recipe inspiration. Fragrant Middle-Eastern one pots, Spanish paellas and Japanese rice snacks, Posh Rice celebrates the wonderful carb in all it's forms – wild, black, jasmine Arborio and puffed to name a few.
MORE: How To Cook Healthy For Beginners: Southern-Style Quinoa Coated Chicken
Chilli Butter Spring Green Pilaf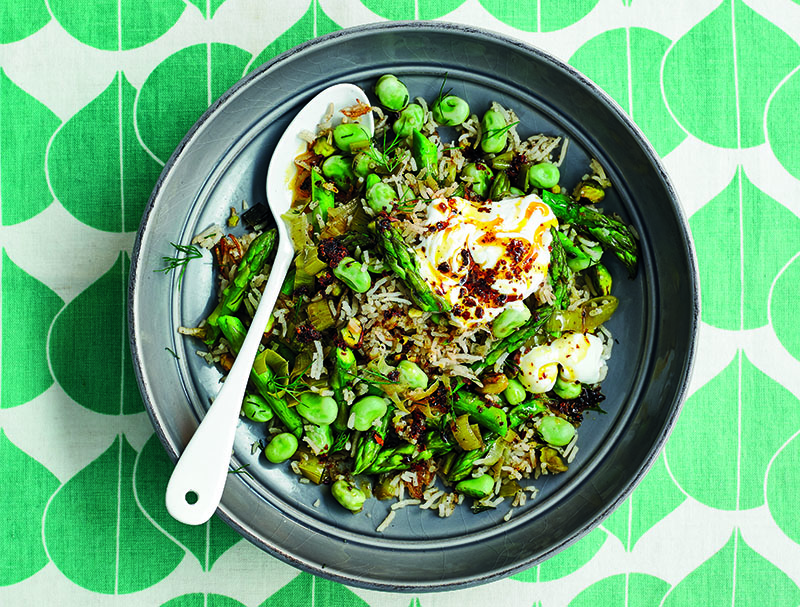 Serves 4, takes 40 minutes
Ingredients
280g/11⁄2 cups basmati rice
75g/21⁄2oz butter
2 leeks, thinly sliced
2 garlic cloves, crushed
1⁄2 tsp allspice
425ml/15 oz hot vegetable or chicken stock
300g/101⁄2oz podded baby broad beans. Use frozen baby broad beans, defrosted, to make this quicker. If using older beans, you'll need to double pod them as the skins will be too tough to eat.
250g/9oz bunch asparagus, sliced into 4cm/11⁄2in pieces
50g/2oz pistachios, roughly chopped
1⁄2 small bunch dill, finely chopped
salt and freshly ground black pepper
Greek yoghurt
11⁄2–2 tsp Aleppo chilli flakes
Method
Tip the rice into a bowl and cover with cold water. Meanwhile, heat 50g/2oz of the butter in a large saucepan over a medium heat. Once foaming, add the leeks and cook for eight minutes until softened. Stir through the garlic and allspice. Drain the rice, add it to the pan and stir to coat in the butter. Pour over the stock, season and bring to the boil, then reduce the heat to its lowest setting, cover and simmer for 10 minutes.
Quickly lift the lid and scatter over the broad beans and asparagus, cover and cook for a further 5 minutes. Remove from the heat and set aside to steam for 10 minutes.
Toast the pistachios in a frying pan. Stir the dill and pistachios into the rice. Divide between plates and top with a dollop of Greek yoghurt. Return the frying pan to the heat and add the final 25g/1oz butter. Once foaming, add the chilli flakes, sizzle for a moment, then pour a little over each plate.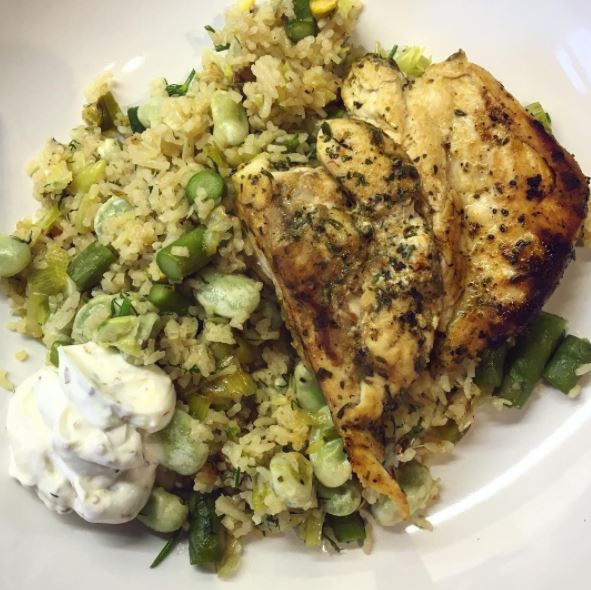 Delicious! And the family thought so too. I served mine with chicken to add protein (I season by cooking them in Maggi So Tender Garlic papers, the chicken stays so juicy). It felt like a really carb heavy meal, but I'm not complaining, especially after how broken I feel getting back into exercise. Although it was a spring dish, the garlic, chilli and allspice infusions gave it the kick it needed; the chilli yoghurt really made it.
Did it take 40 minutes? Perhaps just over. Chopping pistachios after getting them out the shell is rather fiddly.
Three things I learnt this week:
Bali is great for Healthistas: There are tons of places to eat and things to do that will keep the health freak part of your brain at peace.
Rice isn't boring: It's not my favourite food, but maybe I haven't been getting creative enough? Pretty much any vegetable and flavour combo is a winner.
Mid-week dinners are still too time consuming: I am so not up for slaving in the kitchen on mid-week evenings. I know it's my job to find quick easy recipes for you, but I would love to know your go-to cookbooks, too!
Share your rice dishes by tweeting us at @HealthistaTV!
Vanessa Chalmers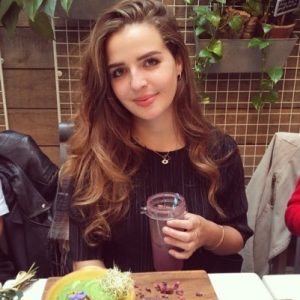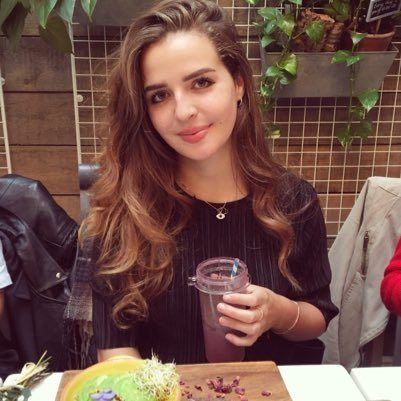 is a Food and Lifestyle Writer at Healthista, and enjoys finding new healthy living hacks, especially when it comes to her favourite thing – food. Her column How To Cook Healthy For Beginners is every Friday, for the busy everyday woman who is nothing more than an amateur chef, but loves food and to cook.
Follow on Instagram and Twitter to watch her healthy living journey.
More How To Cook Healthy for Beginners:
5 easy grain bowl recipes for comfort food without guilt
How To Cook Healthy For Beginners: Mediterranean Cod Bake
How To Cook Healthy For Beginners: Paneer and cauliflower bowl recipe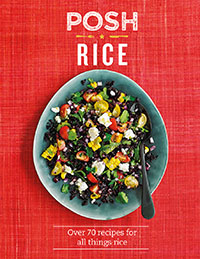 Buy Posh Rice: Over 70 Recipes for All Things Rice, by Emily Kydd (Quadrille, £12.99) Photography ©Alex Luck, for £12.08 on Amazon.
Like this article? Sign up to our newsletter to get more articles like this delivered straight to your inbox.