Want to learn how to cook healthy? Healthista's Vanessa Chalmers does. That's why she is starting a new column, How To Cook Healthy For Beginners. This week's Vanessa takes inspiration from new book Weight Watchers One Pot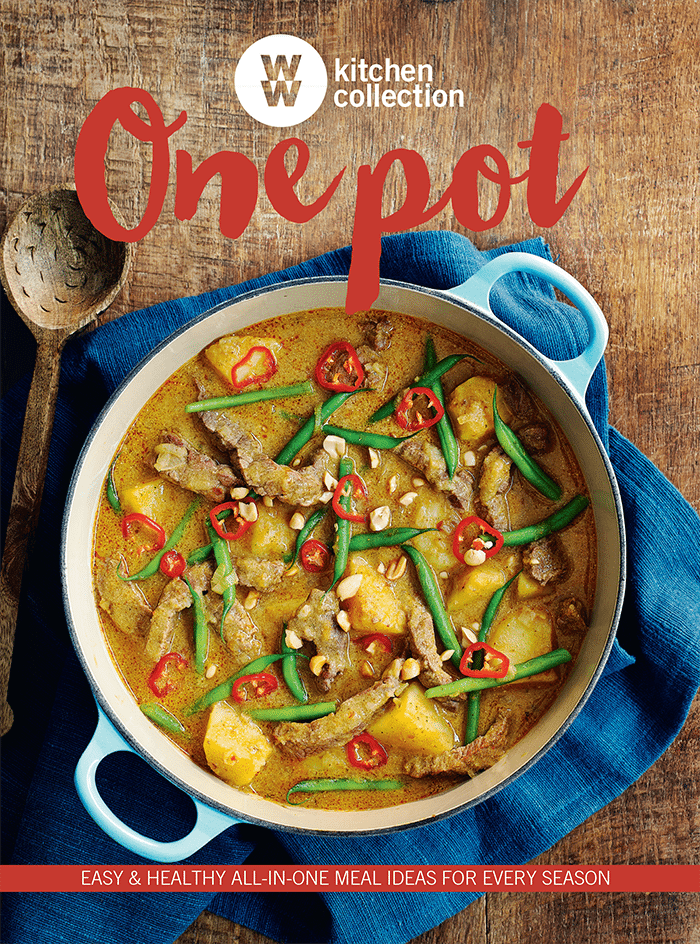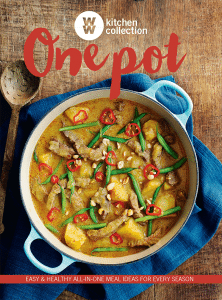 A healthy lifestyle is achievable for anyone. But there are tons of recipes out there that seem to require a light dusting of glitter, the hoof of a unicorn and the pot of gold at the end of the rainbow as ingredients.
In my mind at least, as long as I am cooking from scratch with a variety of beneficial foods from the local supermarket I am one step further to healthy living. That's why, every Friday I will be bringing you an easy, affordable and simple recipe – for the busy everyday woman who is nothing more than an amateur chef, but loves food and to cook.
This week I took a look inside new cookbook Weight Watchers One Pot, as a warming hearty meal is exactly what I need on a cold winter night. Little washing up and fuss-free home cooking is an added bonus. There were plenty of recipes to excite me but I went with Mediterranean cod for a light dinner. Any fish can be used instead, so I would recommend oily fish for its huge list of benefits, such as containing vitamin D, which many of us are deficient in this time of year.
I thought it was a good place to start when learning to cook with fish, as from what i know, cod doesn't ask for much expertise. The mozzarella on top was a great ingredient to zhoosh up such a delicate fish, and fish always goes well with Mediterranean flavours (which are easier to create than I expected). See the recipe below.
MORE: How to get more vitamin D (the sunshine vitamin) during the winter
Mediterranean cod bake
Serves 4
Ingredients
Calorie controlled cooking spray
1 yellow and 1 green pepper, deseeded and sliced
2 garlic cloves, sliced
400g tin chopped tomatoes
3 heaped tablespoons shredded fresh basil
4 x 125g skinless cod fillets
125g reduced-fat mozzarella, torn
200g sugar snap peas (or veg of your choice. I used mangetout).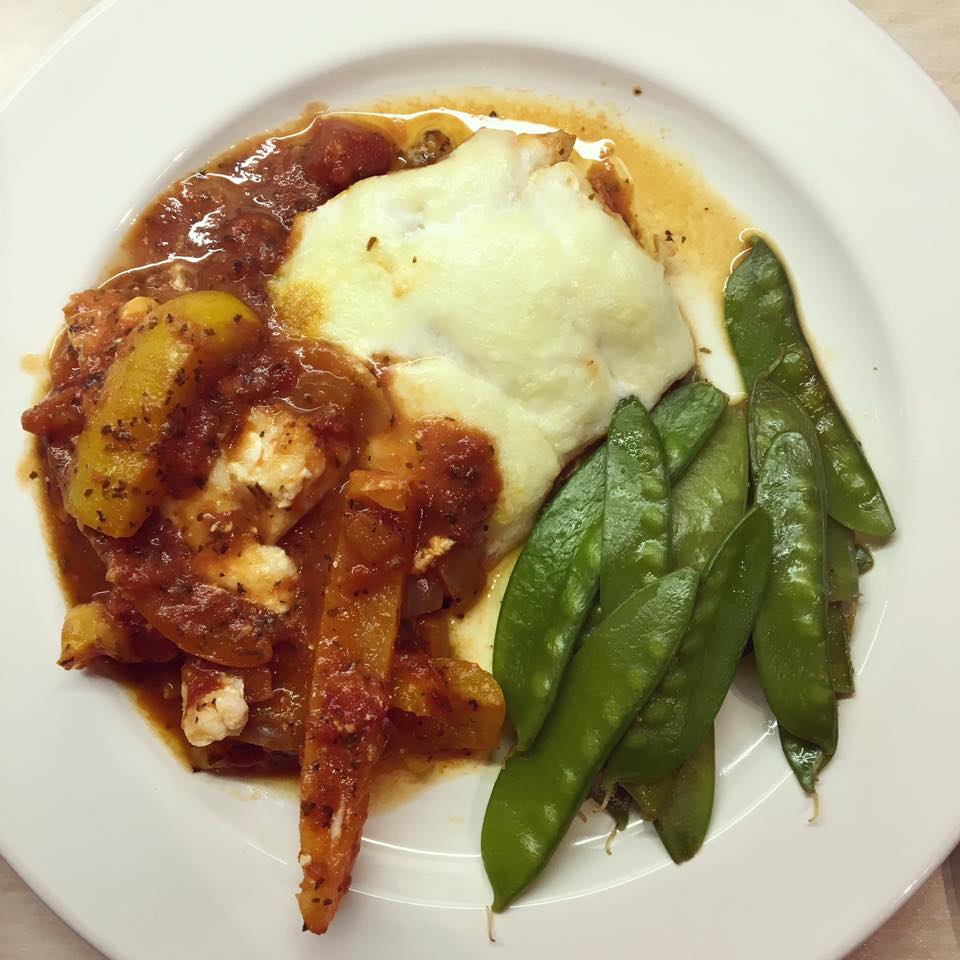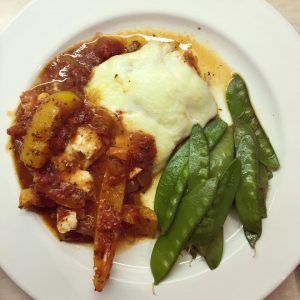 Method
Preheat the oven to 200°C, fan 180°C, gas mark 6. Mist a shallow ovenproof casserole dish with cooking spray.
Heat the casserole dish over a gentle heat, add the peppers and garlic and cook for around 5 minutes until browned and starting to soften. Add the tomatoes and basil to the dish, season to taste and allow to simmer for 3-4 minutes until slightly thickened.
Remove from the heat, put the cod fillets in the sauce and scatter the torn mozzarella over the top.
Bake for around 15 minutes until the fish is cooked.
While the fish is cooking, microwave the sugar snaps with 2 tablespoons of water in a covered microwave-proof dish on high for 1 minute.
Serve with the cod bake.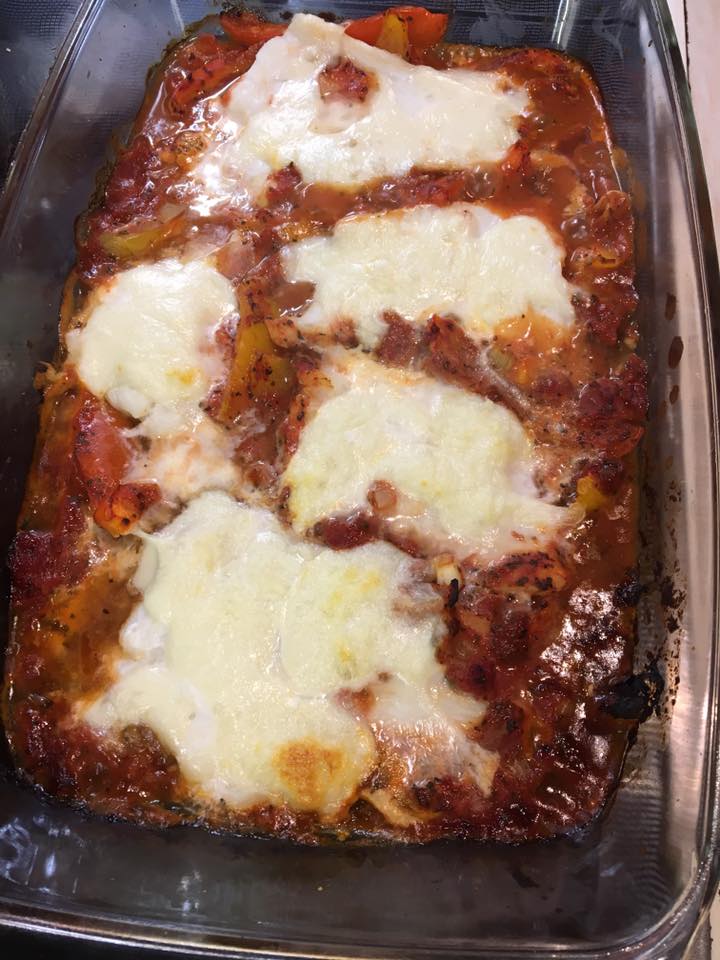 MORE: Let's Do Lunch: Falafel and Hummus Quesadillas
Buy Weight Watchers One Pot, £5.99
Like this article? Sign up to our newsletter to get more articles like this delivered straight to your inbox.