If you're looking for quick and easy lunch recipes, that are perfect for on-the-go, we've got you covered. Every Wednesday, Healthista's Ony Anukem brings you a scrumptious recipe, that will make you the envy of the office. This week is Falafel and Hummus Quesadillas
Between waking up, working out and mentally prepping myself for the day, I don't have much time to start cooking cordon bleu meals to take to work. This means that either I'm forced to buy lunch, or I'm left unsatisfied after eating my pathetic attempt at a packed lunch. I know I can't be the only woman in this boat; so I thought I would start a Wednesday lunch series where I would share a quick, easy-to- make, gourmet recipe.
I often have days where I feel like more than one cuisine, and instead of eating two meals, I try and fuse the flavours together. Earlier this week I was craving Lebanese food, and at the same time I really wanted some Mexican too – the result was Sweet Potato Wrap Falafel and Hummus Quesadillas.
If I wake up early enough I'll make them before I leave otherwise I'll prepare everything the night before and then refrigerate it.
Serves: 2
Prep Time: 10 minutes 
Cooking Time : 15 minutes
Ingredients: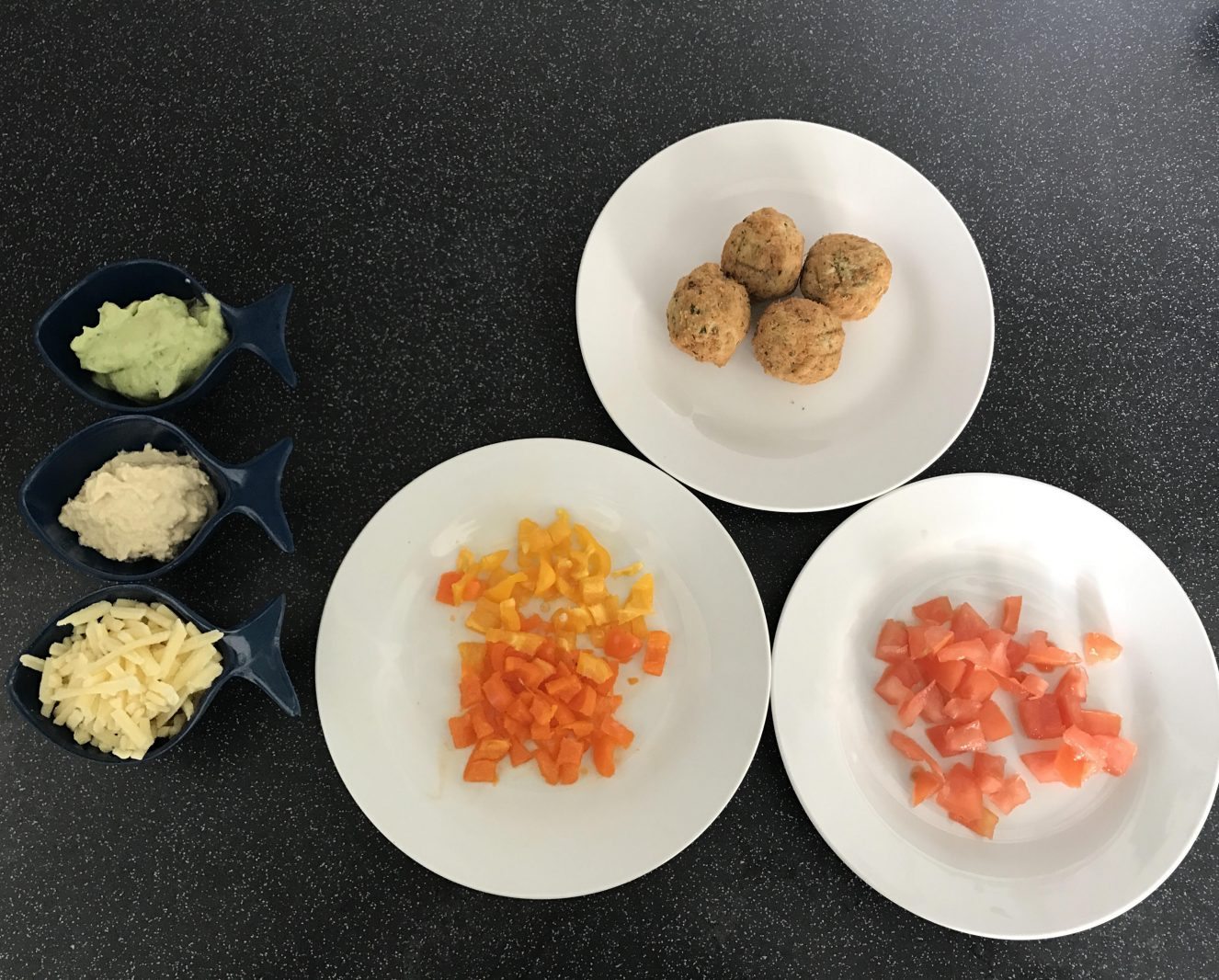 1 sweet potato wrap (you can use any tortilla wrap of your choice if you are not gluten free) 
2 tablespoons Hummus (store bought or homemade)
2 tablespoons Grated Cheese
2 tablespoons Guacamole (store bought or homemade)
4 Falafel pieces (cut into cubes) (store bought or homemade)
½ yellow sweet pepper (finely chopped)
½ orange sweet pepper (finely chopped)
2 vine tomatoes (finely chopped)
1 teaspoon cooking oil of your choice
1 spring onion (finely chopped)
1 tablespoon  minced garlic (can be jarred)
1 teaspoon coriander or cilantro flakes
1 teaspoon chili powder
¼ teaspoon salt
1 tablespoon Cajun spice
Instructions:
1.       Preheat the oven to 180°c
2.       Put the teaspoon of oil or 2-4 pumps of spray oil into a pan on low heat and allow the onion, peppers, tomatoes and falafel to heat up.
3.       After 2 minutes add the minced garlic, chili powder, salt, Cajun spice, cilantro flakes and guacamole.
4.       Allow the mixture to completely heat up, when it's done turn of the heat and cover it (we will come back to it later.)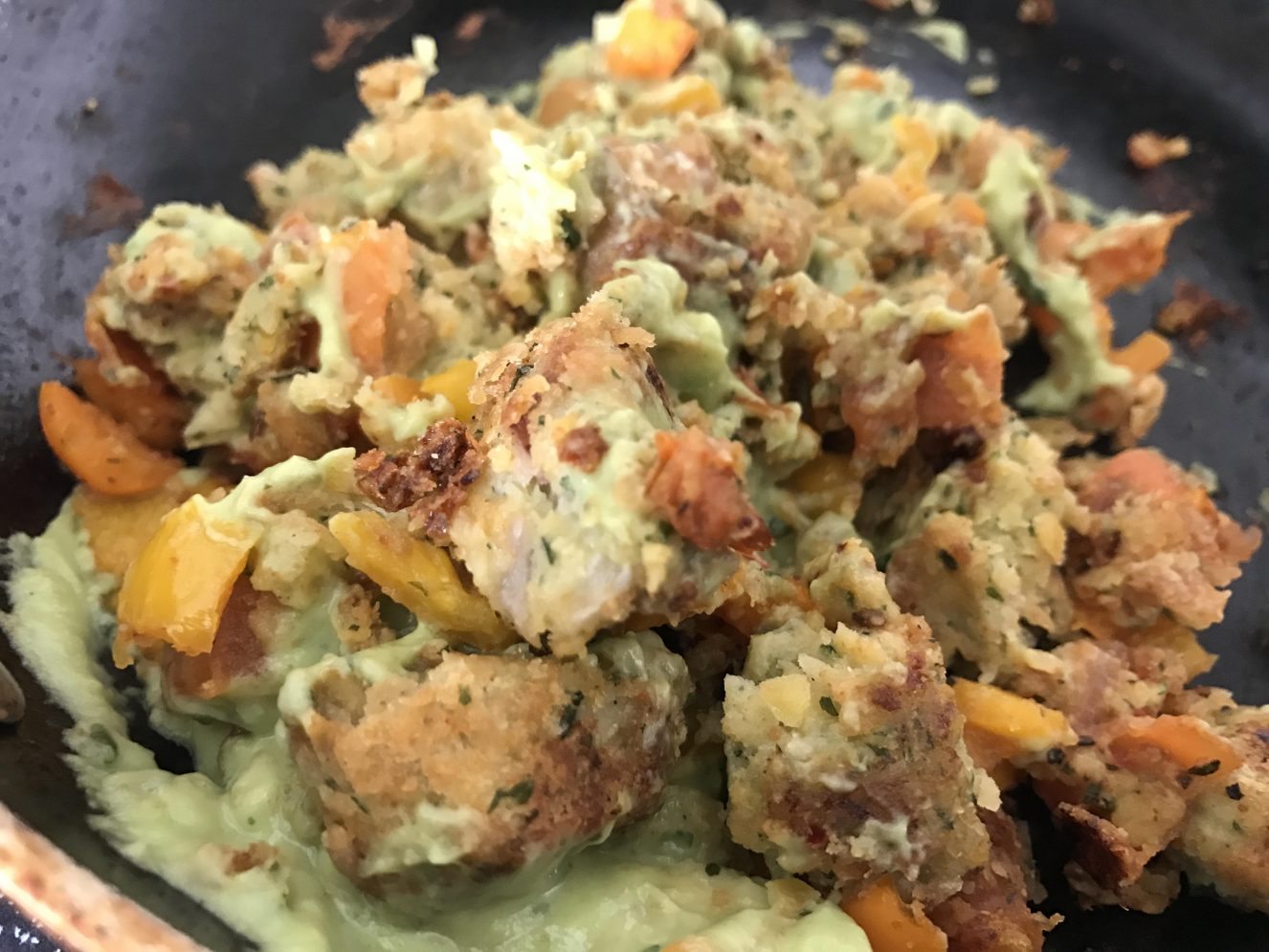 5.       Take a wrap and cover half of it with hummus.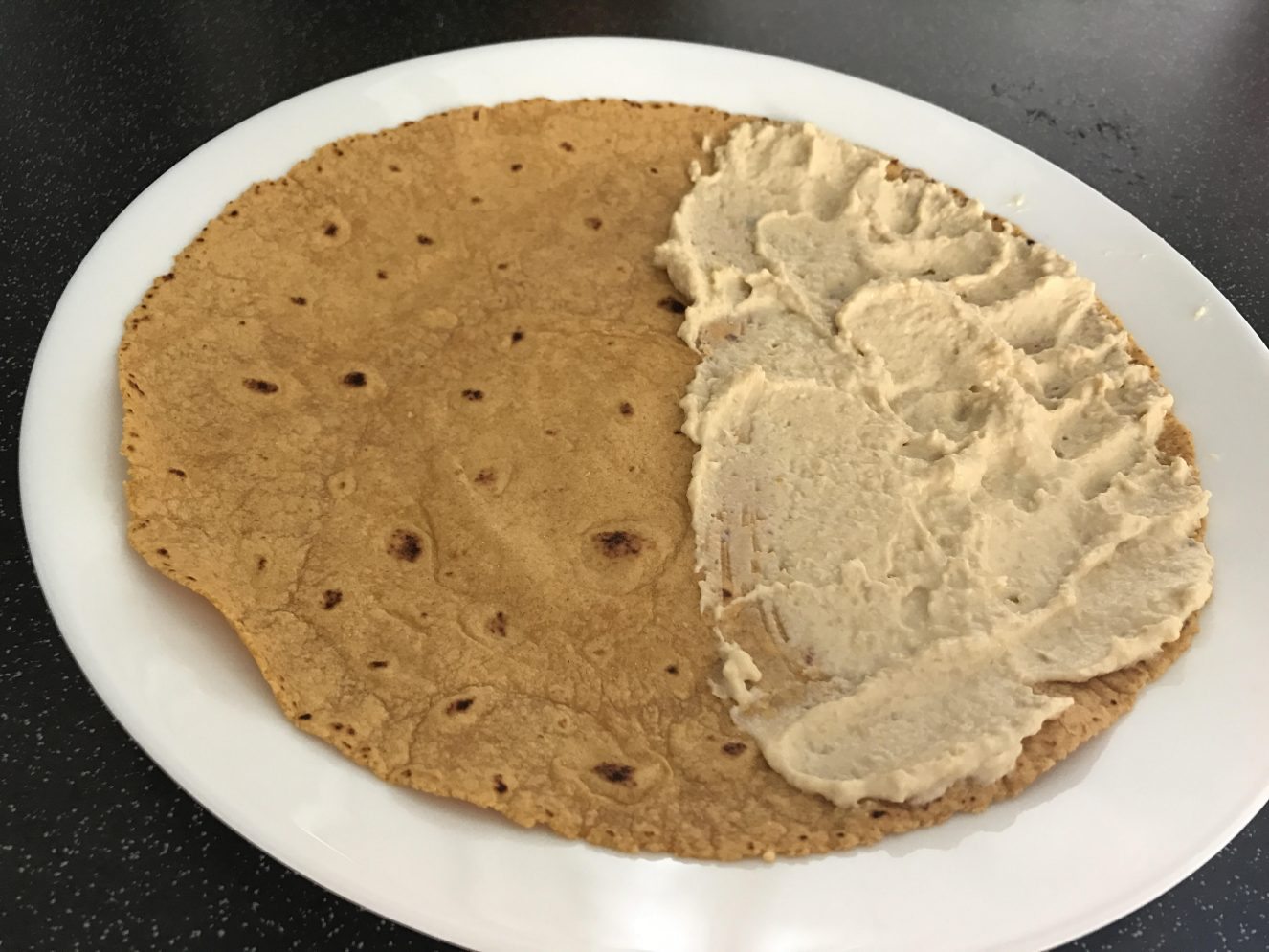 6.       Now grab the mixture from the pan, and with a spoon place it on top of the hummus.
7.       After this sprinkle it with cheese and fold the non-covered side of the wrap over the filling.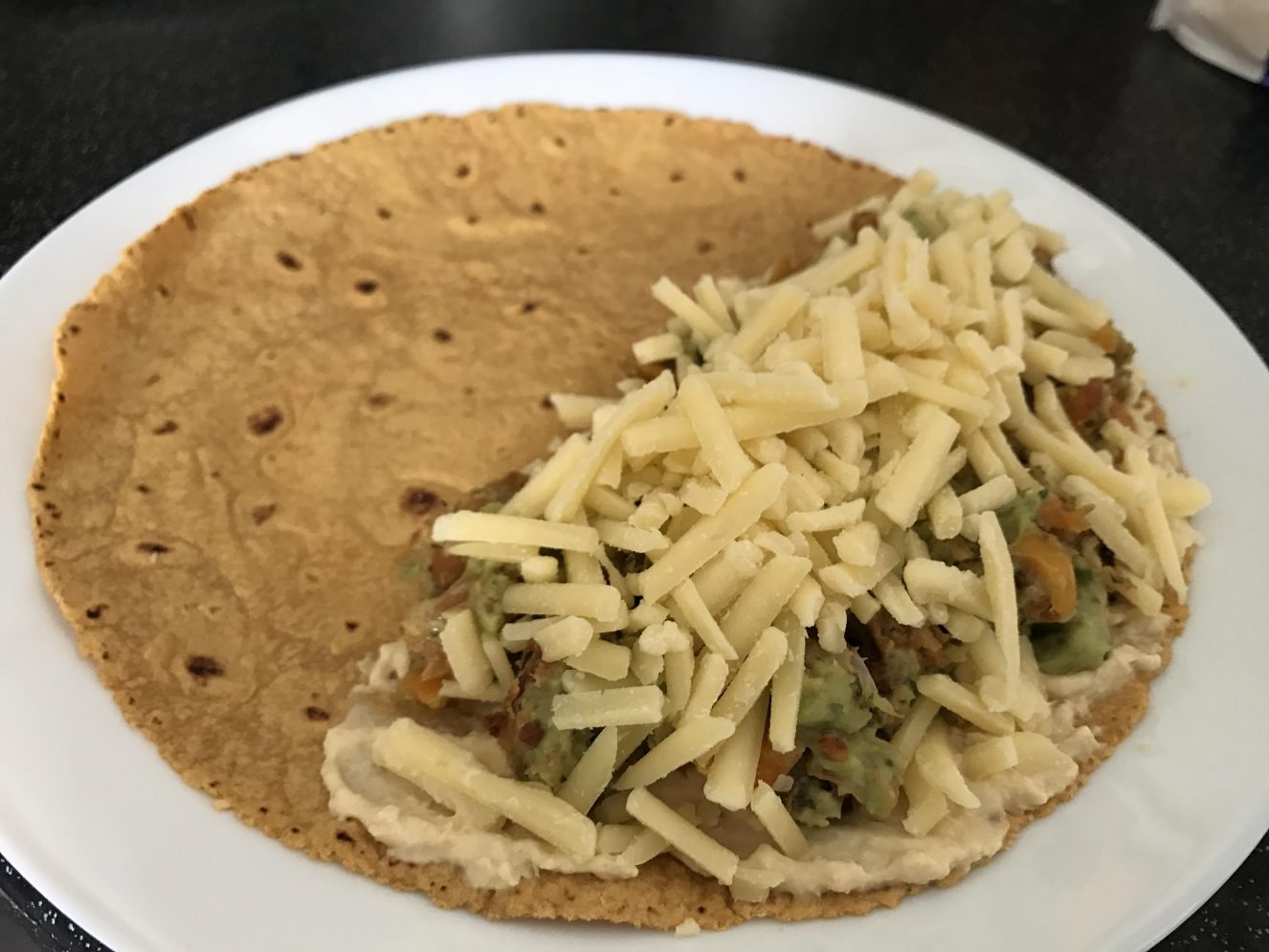 8.       Put the filled wrap into the oven and cook on both sides for 3-5 mins each (if you notice the wrap getting too crispy take it out of the oven).
9.       Take the Quesadilla out of the oven and cut it in half with a sharp knife or pizza cutter. It can be served with a salad or any other vegetables – I opted for carrot batons (I call them my healthy fries).
Read More: