Holistic nutritionist and award-winning food writer Lee Holmes brings you four healthy recipes to help beat constant tiredness from her new book Eat Clean, Green and Vegetarian
Mint Choc Chip Smoothie
Serves 2
Move over mint slices (apart from the triple layered spinach one on page 180, of course)! This smoothie tastes just like mint choc chip ice cream, only it's much healthier. In fact, the traditional biscuity version has got nothing on this blended variety, which is full of sweet minty creaminess, minus the bloat.
1 peeled and frozen banana
1 bunch of English spinach leaves (see note)
1/4 cup organic nut butter
1/2 avocado, peeled and stone removed
handful of mint leaves, or 1/8 teaspoon alcohol-free peppermint extract
1 teaspoon alcohol-free vanilla extract
250 ml (9 fl oz/1 cup) almond milk
125 ml (4 fl oz/1/2 cup) coconut water
handful of ice (optional)
3 tablespoons raw cacao nibs
Place all the ingredients except the cacao nibs in a powerful blender and blend until smooth. Add the cacao nibs and blend for another 5–10 seconds. Pour into a tall glass and serve.
Note: You can substitute frozen spinach for the fresh.
Nutritious Asian Bowl
Serves 2
Personalising this dish allows you to bring your local Asian restaurant home to your kitchen,
and combines spectacular Japanese flavours with highly nutritious vegetarian ingredients.
430 g (151/4 oz/21/3 cups) cooked brown rice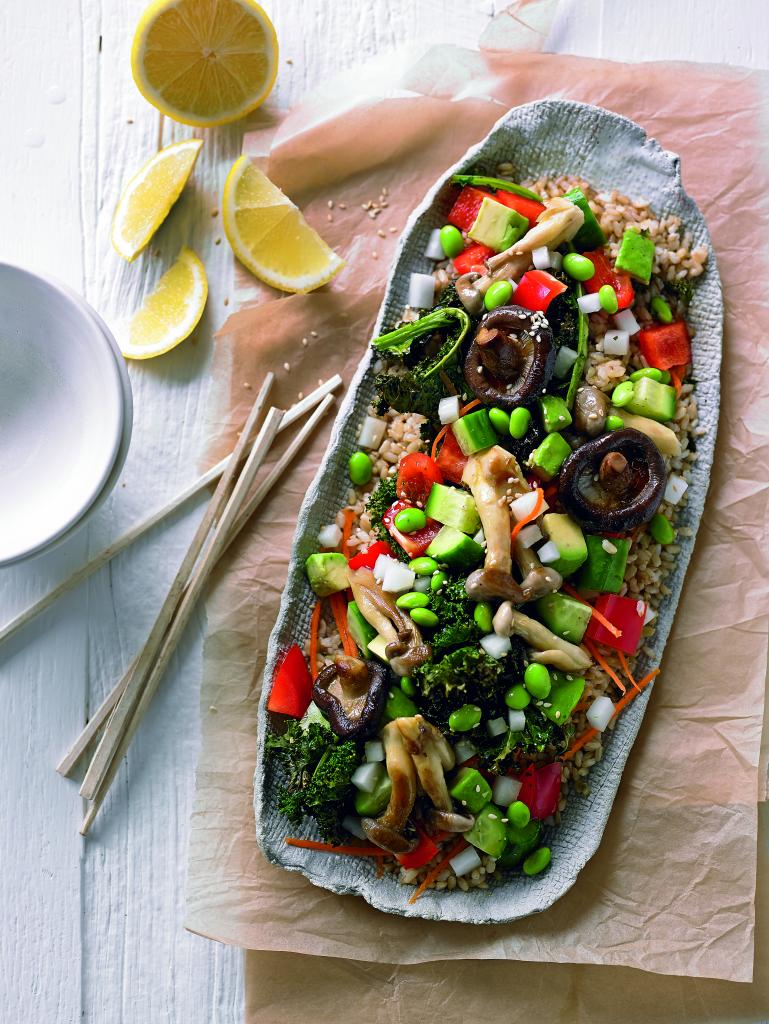 Dressing
2 tablespoons apple cider vinegar
1 tablespoon wheat-free tamari
1 tablespoon sesame oil
60 ml (2 fl oz/1/4 cup) freshly squeezed lemon juice
Toppings
1 tablespoon cold-pressed extra virgin
olive oil
1 cup mushrooms
1 cucumber, cubed
1 avocado, peeled, stone removed and sliced
1/2 cup steamed edamame
1 carrot, shredded
1 small red capsicum (pepper), seeds and membrane removed, diced
1/2 cup finely chopped daikon
1 teaspoon grated ginger
1 serving of Happy Kale Chips,
see page 190
2 tablespoons toasted sesame seeds
To make the dressing, whisk the dressing ingredients together in a small bowl. Set aside.
Pan-fry the mushrooms in olive oil for 5 minutes.
Divide the rice between two bowls. Pour over the dressing, add all the topping ingredients and serve.
Sunflower Seed Falafel Balls with Tahini Dipping Sauce
Makes 4—5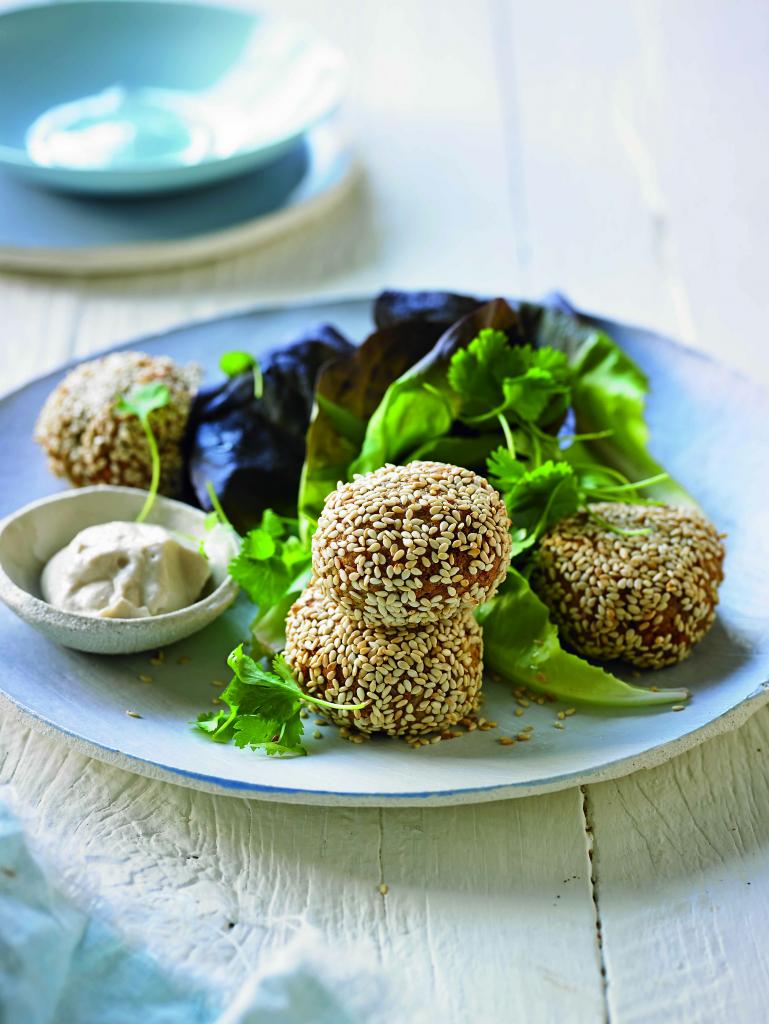 Unfortunately, the kebab-shop versions of these popular little plant-based pleasures are full of refined wheat and fried in cheap seed oils. Cook them at home to ensure an array of healthy ingredients in every bite with these sunflower seed and cashew-based delights.
75 g (21/2 oz/1/2 cup) sunflower seeds
80 g (23/4 oz/1/2 cup) cashews
1 tablespoon organic nut butter, softened
2 tablespoons basil leaves, chopped
1/2 teaspoon ground cumin
2 tablespoons freshly squeezed lemon juice
1 teaspoon chopped coriander
(cilantro) leaves
2 tablespoons chopped red
capsicum (pepper)
1 garlic clove, minced
1/4 shallot, chopped
pinch of Celtic sea salt
40 g (11/2 oz/1/4 cup) toasted sesame seeds, for coating
lettuce leaf, to serve
Tahini Dipping Sauce
3 tablespoons tahini
6 drops stevia liquid
2 tablespoons freshly squeezed lemon juice
pinch of Celtic sea salt
Preheat the oven to 220°C (425°F/Gas 7) and line a baking tray with baking paper.
To make the tahini dipping sauce, place all the ingredients in a food processor with 2 tablespoons of filtered water and blend until smooth and creamy.
Place all the falafel ingredients, except the sesame seeds and lettuce, in a food processor and pulse until thoroughly blended.
Use an ice-cream scoop to form round balls. Roll in the sesame seeds, transfer to the baking tray and bake for 20 minutes, or until crispy.
Serve in a lettuce leaf and dress with the tahini dipping sauce.
Curried Egg and Walnut Salad
Serves 4
A creative take on your grandmother's classic curried eggs, this filling salad is the perfect light lunch solution. Eggs really do have everything going for them: artfully packaged by nature, and meticulously balanced in protein, good fats and carbohydrates. They're a faultless workday fuel.
To veganise: Substitute the eggs with a cubed avocado, and the yoghurt with coconut milk.
8 asparagus spears
1 tablespoon cold-pressed extra virgin
olive oil
juice of 1/2 lemon
6 organic eggs
4 bunches of broccolini, roughly chopped
60 g (21/4 oz/1/2 cup) walnuts
150 g (51/2 oz/1 cup) cherry tomatoes
Dressing
130 g (41/2 oz/1/2 cup) full-fat Greek
or sheep's yoghurt
2 teaspoons curry powder
pinch of cayenne pepper
pinch of Celtic sea salt
freshly ground black pepper, to taste
Preheat the oven to 200°C (400°F/Gas 6).
Snap the woody ends off the asparagus, lay the spears
in a single layer on a baking tray and drizzle with the
olive oil. Roll the spears in the olive oil to ensure they
are evenly coated.
Bake for 8–10 minutes, or until lightly browned and tender when pierced with a fork. Drizzle with a little lemon juice and set aside.
Bring a saucepan of water to the boil, place the eggs
in the water, lower the heat to medium and boil for 7–8 minutes. Remove from the saucepan and set aside
to cool before peeling.
Meanwhile, line a bamboo steamer with baking paper and steam the broccolini for 5–7 minutes, or until al dente.
Toast the walnuts in a dry pan for a couple of minutes on each side. Remove from the pan and set aside to cool.
Whisk all the dressing ingredients together in a small bowl.
Halve the eggs, then divide between four plates with the remaining ingredients. Drizzle over the dressing and serve.
MORE: 10 foods that give you energy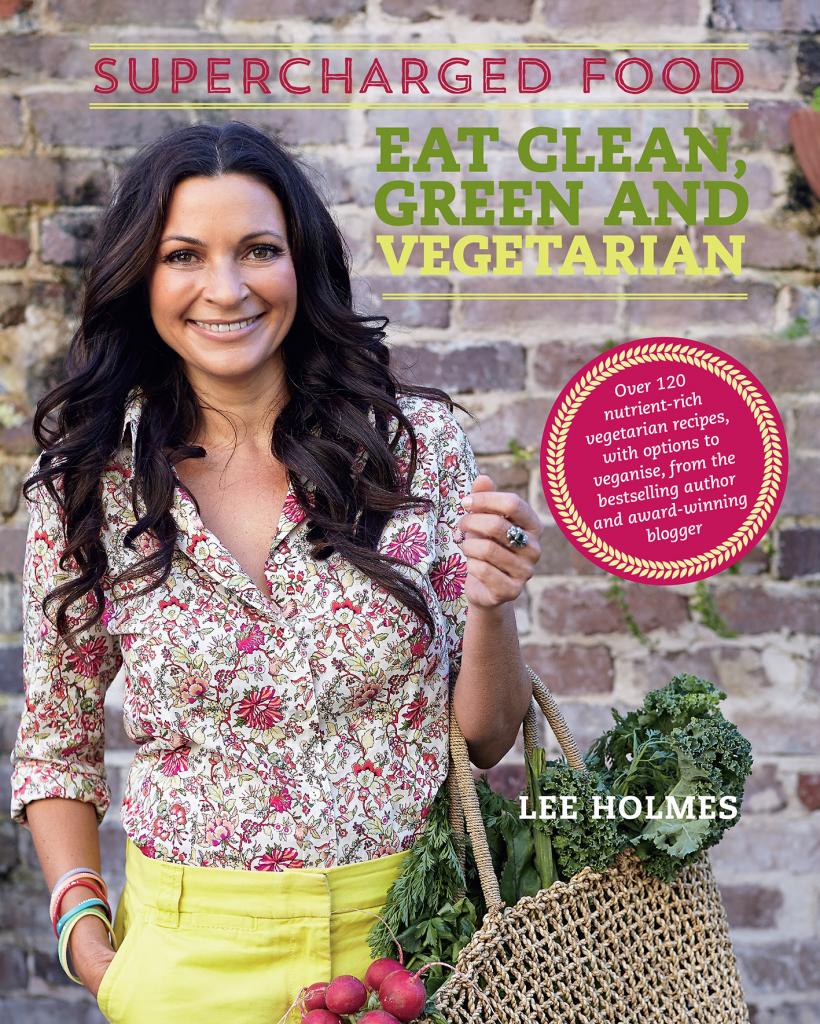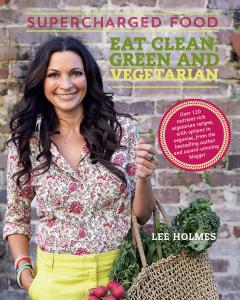 Lee Holmes is a Certified Health Coach from the Institute of Integrative Nutrition, a wholefoods chef and author of two bestselling previous books in the Supercharged Food series: Eat Your Way to Good Health and Eat Yourself Beautiful. Her blog Supercharged Food won the BUPA Health Influencer award last year. She is a regular writer for the Huffington Post and has been featured in Glamour, Grazia, BBC Good Food, The Sunday Times, Woman's Own, The Sun, The Daily Express and Women's Health.
Her newest book, Eat Clean, Green and Vegetarian is a complete guide to creating flavoursome meals for vibrant health and wellbeing.
Like this article? Sign up to our newsletter to get more articles like this delivered straight to your inbox.