Have you seen Nike's latest advert? Middle Eastern women score, skate, run and punch their way through stereotypes. 
Nike has done it again. This time turning their attention to amazing sporting women in the Middle East, the latest advert from Nike is a powerful watch. In Arabic, the ad asks the loaded question 'what will people say about you?'. The patriarchal phrase is turned on its head and used to fire up women to be the best, the first and the only. Parkour Athlete, Amal Murad who is featured in the advertisement explains that this phrase is every little girl's nightmare. 'We hear this every time we do something that might be met with criticism,' she explained. But Murad has a powerful message for women 'Don't be afraid of your own greatness.' she says.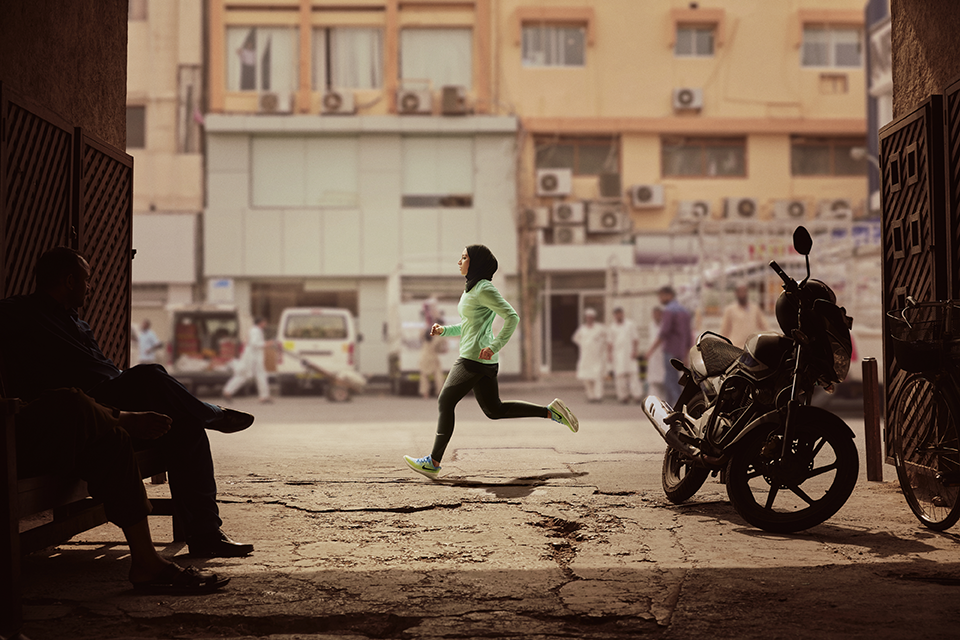 The advert features inspiring women that are at the top of their game in the sporting world. Zahra Lari, a figure skater from the United Arab Emirates is another woman featured in the video. Although Lari's father was the person that drove her to her first figure skating lesson as a young girl, he was hesitant to allow her to start competing seriously. Despite this, today Lari is working to qualify for the 2018 Winter Games with the full support of her parents and extended family and is busting stereotypes by being the first woman to wear a hijab while figure skating. 'I've had a lot of criticism throughout my journey, but I've never let that stop me or bring me down,' she says.
I want to inspire people to remove the labels they put on themselves.
It's hard to watch this video and not be inspired. Especially when Jordanese boxer, Arifa Bseiso punches her way to victory. Bseiso wasn't interested in sports until she hit her 20s because she didn't have an athletic role model to inspire her when she was growing up. Now she says she wants to inspire both men and women to step out of their comfort zones and explore what they can do with their body. 'I want to inspire people to remove the labels they put on themselves.  'I am not flexible', 'I am not strong', 'I don't have the conditioning'.  Don't let this stop you. I love that Nike says 'If you have a body, you are an athlete'.  My message is find YOUR boxing, and let it change you – allow it to transform you for the better,' Bseiso explains.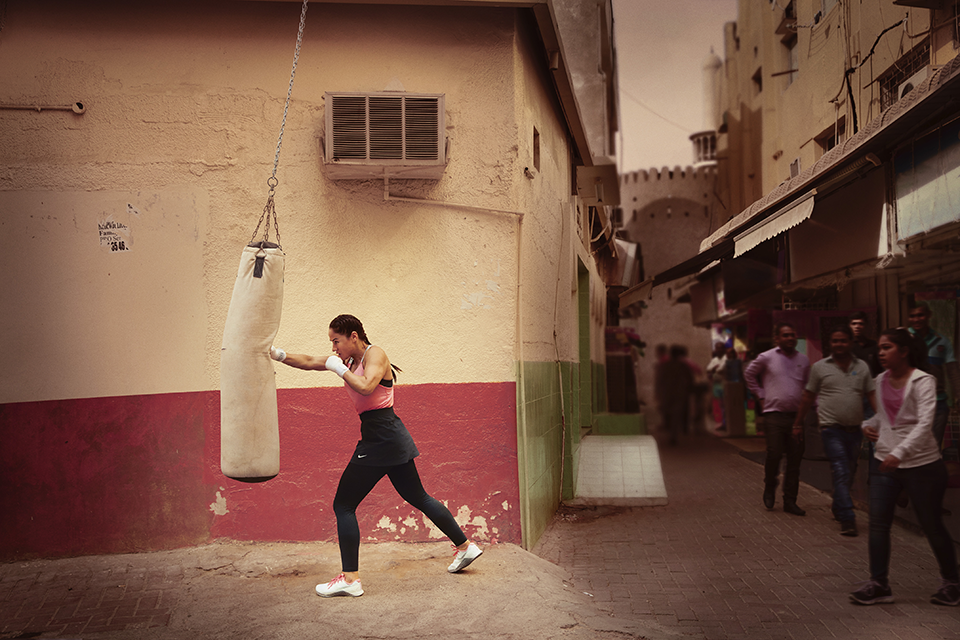 Throughout the video, women are shown being stared at disapprovingly but they punch, fence, run and skateboard past like it's nobodies business.
There are some reservations about the video, such as the fact that Nike has yet to produce a range of hijabs for women to wear while playing sports and that although the voiceover speaks with a Saudi dialect, it isn't the reality that women can simply go out for a run in countries like Saudi Arabia. But despite this, the Nike Middle East Twitter page has had a storm of response that for the most part has been incredibly positive.
@NikeMiddleEast Im sitting here watching it on repeat & crying. How my life would've been different if I knew the possibilities Thank you ❤️

— Yasmine (@ConfessionsExMu) February 22, 2017
@NikeMiddleEast this is beautiful, thank you nike. ❤??

— Alexis Benyik (@alexagoraphobia) February 18, 2017
Politics and Nike politics aside, the diversity of women and the messaging in this @NikeMiddleEast ad is empowering.

— Asma Mahdi (@SeaAsmaRun) February 20, 2017
We are totally on board with this. We love the positive message that this ad sends. Watch the video in full here.
What will they say about you?
Maybe they'll say you showed them what's possible. #justdoit pic.twitter.com/NZbQLC1JuB

— Nike Middle East (@NikeMiddleEast) February 18, 2017
Read more
The rise of ethical fitness fashion
FITSPIRATION: Fitness blogger and TV presenter AJ Odudu shares how she stays healthy
Fitness Instagrammers' favourite kitchen gadgets
Like this article? Sign up to our newsletter to get more articles like this delivered straight to your inbox.