Interviews can be truly terrifying. Broadcaster, writer and stand up comic Viv Groskop, shares three tips on how to win at any interview 
We all know how nerve-wracking interviews can be. Its something many of us have to go through and it can be a daunting experience.  Your palms become sweaty, your stomach churns and you just try to hold onto to all those answers you've revised in your head. In Viv Groskop's new book How to own the room, you can find out all you need to know about how to combat public speaking.
In this second video Viv gives you three useful and easy tips for succeeding in your interview.
Tip #1: Don't get distracted
Before the interview think about being in a calm and in a peaceful place. This could be 10 minutes or an hour before but make sure you are relaxed, and your mind is open.
Whatever you do try not to get distracted by checking up on all your social media accounts or start an antagonising phone call. Just sit down, breath and be relaxed.
Tip #2: Focus on the other person in the room
Most people know how nervous interviews can be, being an interviewer has its moments too. Sure, they may have more practice in these situations, but they probably get nervous too. It may be that they are having a bad day, so it is always good to recognise that people have days they just don't want to talk to anyone, and may be feeling low.
By focusing on the other person you'll also move attention away from yourself, this will help especially if you feel those nerves are getting the better of you. Focus on what the other person may be feeling and hopefully those anxieties will get better.
Tip #3: Stay in the moment
Its only a conversation. Many people may like to plan ahead. They like to take a guess at what questions might be asked and revise answers for them. According to Viv, you should just treat it like a normal conversation. You don't plan conversations or answers when you speak to friends or family, so why not keep it natural and be calm.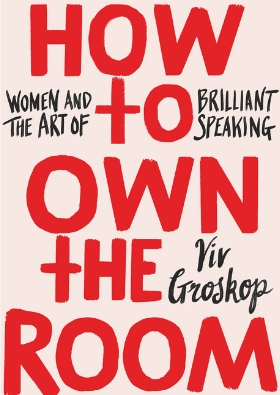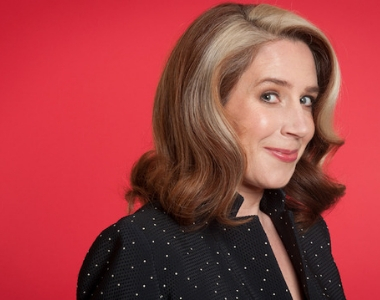 Viv Groskop is a writer, comedian and broadcaster. She is behind the best-selling book and podcast How to Own the Room: Women and the Art of Brilliant Speaking. She appears regularly on BBC1's This Week and is a guest presenter on BBC Radio 4's Saturday Review and Front Row. She has hosted book tours for Graham Norton, Jo Brand and Jennifer Saunders.
More from Viv:
3 public speaking tips this stand up comic swears by
How to calm down fast if you're having a bad day at work
How to speak with confidence on social media
More Healthista Content:
3 public speaking tips this stand up comic swears by
8 proven ways exercise makes you happier
The five-minute facial that will transform your skin overnight
Suffering from a headache? This foot reflexology massage could help
WIN an overnight spa stay worth £279 by taking our 5-minute survey
Do you want to experience ultimate relaxation? To be in with a chance to win an overnight spa stay for two including treatments and meals, complete our five minute survey about how your gut health affects your relationships