In Day 4 of our 'How to Own a Room' series, stand-up comedian Viv Groskop shares her top three tips for how to calm yourself down if you're having a bad day at work
We've all been there – stressed out with work projects, a boss breathing down your neck, colleagues getting on your last nerve – no matter how great your job is, some days you just can't handle the stress. Everyone has bad days at work sometimes – so how can you make your work day bearable and make it to the end of your shift with sanity still intact?
In the fourth of five public speaking tips videos from Viv Groskop running each day this week on Healthista to celebrate International Women's Week, Viv brings you three tips on how to keep yourself calm during a rough work day.
Tip #1: Try the power pose
'I know this sounds crazy so bear with me,' Groskop says. 'Power pose is the Wonder Woman.'
Groskop demonstrates in the video above, but you know which pose she's talking about – shoulders straight back, hands on your hips, as strong and fierce as Gal Gadot in the film.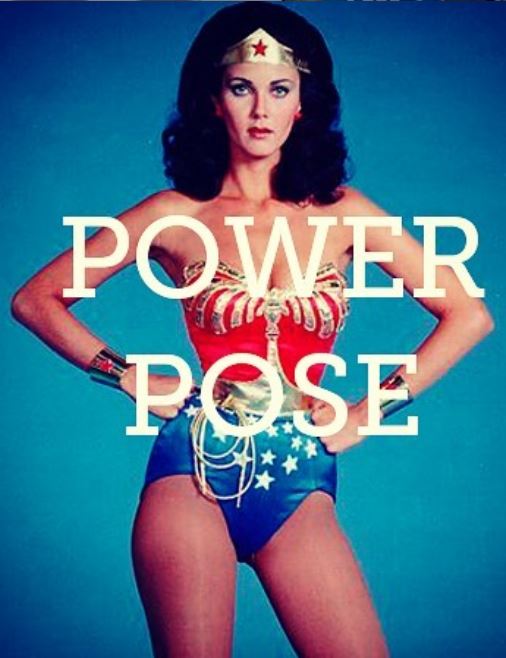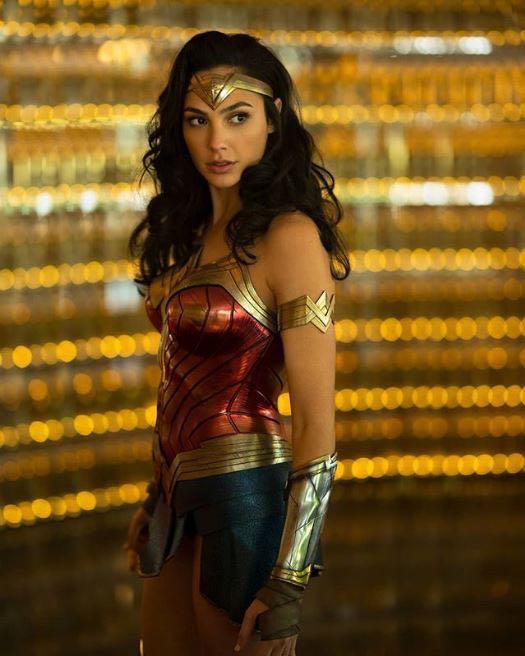 There are some other poses you can do that Groskop shows, like the Usain Bolt, but Groskop's favourite is the Wonder Woman.
'This pose is designed to open you up,' she says. 'It opens up your breathing, reduces the stress in your brain. It's hard to stay stressed if you're standing like this.'
If you're worried about getting a few judgmental stares from your coworkers, Groskop suggest 'Maybe do it privately and not in front of your colleagues.'
Tip #2: Meditation app
'If the power pose isn't working, you could try a meditation app,' Groskop says. 'Meditation apps are great for calming you in the moment.'
Meditation is all the rage right now, which means there's plenty of apps you can choose from. While you can always try to meditate on your own, you don't need that extra stress when you're already having a rough day.
'Just put your earphones in and have somebody give you a guided meditation,' Groskop says. 'It's much easier than doing it on your own.'
Tip #3: Start a praise file
'Think about starting what I call a praise file. This could be a scrapbook, or on your computer, where you save all the positive feedback you've ever received,' Groskop suggests.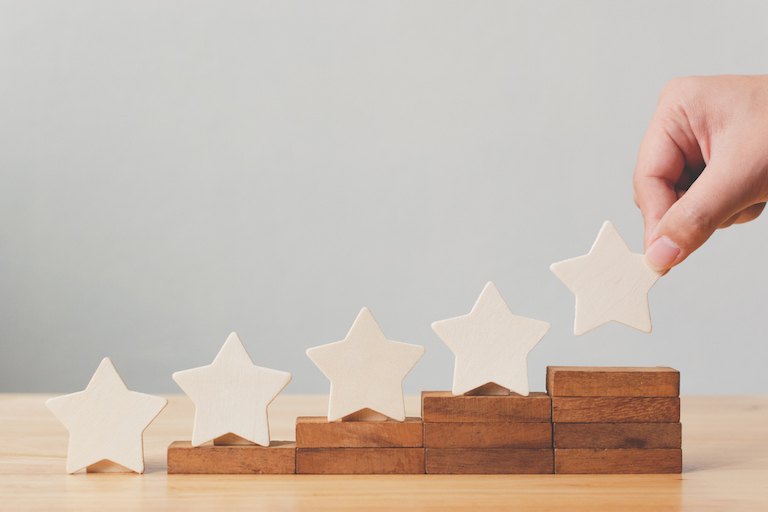 Probably everyone has gotten both positive and negative feedback at some time in your life, but make sure you save the positive stuff to look back on. On bad days, you can always do with a reminder of the successes you've had in the past.
'Keep it all in one place and if you are having a low moment, go and have a read of it and remind yourself that you are great,' Groskop says.
More about the author
Viv Groskop is a writer, comedian and broadcaster. She is behind the best-selling book and podcast How to Own the Room: Women and the Art of Brilliant Speaking. Groskop appears regularly on BBC1's This Week and is a guest presenter on BBC Radio 4's Saturday Review and Front Row. She has hosted book tours for Graham Norton, Jo Brand and Jennifer Saunders.
More from Viv:
3 public speaking tips this stand up comic swears by
This is how to win in an interview – from a stand up comic who knows
How to speak with confidence on social media
More Healthista Content:
7 celebrities opening up about their anxiety
Mental health fixes – 13 women share what makes them happy
10 ways to improve mental health at work
WIN an overnight spa stay worth £279 by taking our 5-minute survey
Do you want to experience ultimate relaxation? To be in with a chance to win an overnight spa stay for two including treatments and meals, complete our five minute survey about how your gut health affects your relationships