Anxiety is common among celebrities too, with Emma Stone revealing this week that she had therapy from the age of seven. Here are six others celebs speaking up about their experiences
Last week, Emma Stone bravely opened up about her lifelong struggle with anxiety on The Late Show with Stephen Colbert. The Oscar winner, who stars in new film Battle of the Sexes, shared a drawing she did when in therapy aged nine with the words 'I'm bigger than my anxiety!' in large writing. The 28-year-old went on to share that her panic attacks started when she was just seven years old as a 'very very very anxious child'.
https://www.youtube.com/watch?time_continue=435&v=oDtC_X-id-Q
Never in fear of sharing her mental illness, she previously told The Hollywood Reporter that 'it's just the way I'm wired', with certain life events triggering the anxiety in flare ups. 'Losing my anonymity after [2010 teen comedy] Easy A, it was like being seven years old all over again… It terrified me', she says. Her biggest relief was acting, specifically improv, which her parents recognised as the thing that made her happy, and she told Stephen Colbert she benefited from therapy and continues to manage it today.
Anxiety is one of the most common health problems in the UK, and according to mental health charity Mind, one in twenty people will experience anxiety each year.
For celebrities and high profile individuals, life isn't all glitz and glamour in the spotlight, as many celebrities have revealed in recent years. Despite what seems an exciting lifestyle on the surface, what may be surprising is that many celebrities are suffering with anxiety too, leading to cancelled performances, explanations, and apologies.
'Stone told Stephen Colbert she benefited from therapy and continues to manage her anxiety today
So why are more celebs coming out with anxiety? 'Historically, many celebrities feared the reaction of their fans, potential employers or others in the industry when they considered speaking out about their mental health', says Rachel Mackenzie, Celebrity and Ambassador's Manager for Mind.
'As awareness and understanding of mental health problems start to increase in the general population, it is inevitable that those already in the public eye begin to recognise the importance of talking about their experiences. Mind, together with Rethink Mental Illness, runs Time to Change, an anti-stigma campaign in which works hard to reduce the negative stereotypes and generalisations surrounding mental health problems such as anxiety, which is making it easier for an individual to speak out about their mental health without fear of discrimination'.
Mental health problems are becoming more normalised with high profile figures such as popstars talking about their own experiences, Mind believes. 'Mind research found that 28 per cent of people who know someone with mental health problems said they had started a conversation with a loved one about their mental health as a direct result of reading or hearing about a celebrity's experiences' says Rachel. 'A quarter also said hearing a celebrity talk openly about their own mental health had directly inspired them to seek help for themselves, and over half (52 per cent) said it has helped them to feel like they weren't alone.'
Here are six other A listers openly discussing their anxiety battles…
SELENA GOMEZ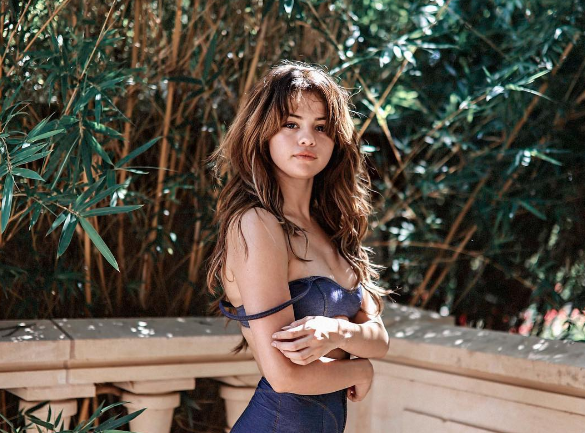 Selena has been lying low this summer, and revealed recently she had a kidney transplant as a result of her lupus. Lupus, a chronic disease in which a person's body is attacked by their immune system. Symptoms differ from person to person, from mild to life-threatening, but the main symptoms are painful and swollen joints, fever, hair loss, severe fatigue, and a skin rash. It's not the first time the disease has forced her to take time out. In summer 2016, Selena Gomez took a break from her career by cancelling her Revival World Tour to tackle her panic attacks, anxiety and depression, all of which she notes as a side effect of her lupus. At a treatment facility in Tennessee she gave up her mobile for 90 days and engaged in group therapy with six other women. 'You have no idea how incredible it felt to just be with six girls,' she told Vogue. 'Real people who couldn't give two shits about who I was, who were fighting for their lives. It was one of the hardest things I've done, but it was the best thing I've done.'
JAMES ARTHUR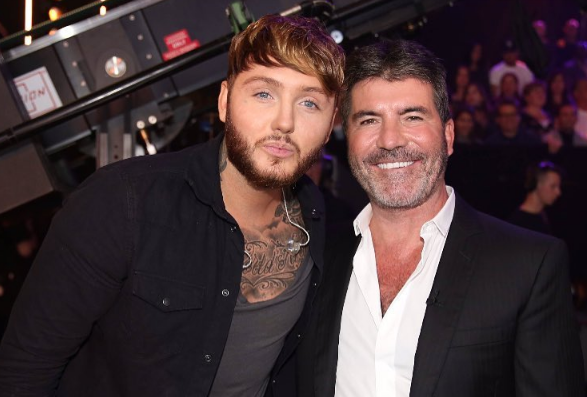 James made a huge comeback in 2016 after enduring a low four years since his previous chart topping single Impossible in 2012. James has been suffering with anxiety for years, telling ITV's Lorraine that he 'still struggles' with anxiety on a daily basis. It was at its worse in the years after he won the X Factor in 2012, admitting to Newsbeat he became 'out of control', smoking a lot of cannabis, taking medication, and lashing out at people on social media. James says at his worst he rang an ambulance 'for the hundredth time' with an anxiety attack. He then began writing songs again expressing his emotions. He told Digital Spy last year, 'I totally feel embarrassed to say I feel like s**t or I'm stressed out and depressed. My anxiety can be so crippling that it can make you feel like you can't take another step'. Still managing his severe anxiety every day, he now speaks openly about it and has become ambassador for mental health charity SANE.
WILL YOUNG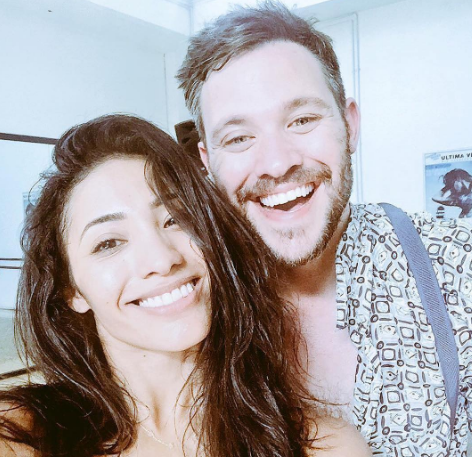 Will, who won Pop Idol in 2002, got everyone talking in last October when he suddenly quit Strictly Come Dancing. He came across as confident on the show for three weeks, and he told Radio 2 breakfast show host Chris Evans in a message he was 'absolutely dandy' and his decision to quit was 'undramatic'. But the media questioned if his demons of mental health had returned, after allegedly telling friends he was struggling with anxiety since starting rehearsals. Will has been vocal about his mental struggles in the past; he believes many of his issues stem from being born six weeks premature and separated from his twin. He also had said he suffered abandonment being sent to boarding school, and was diagnosed with PTSD from the experience of keeping his sexuality a secret throughout his teen years. This time round, he chose not to elaborate on his 'personal reasons' for leaving Strictly.
ADELE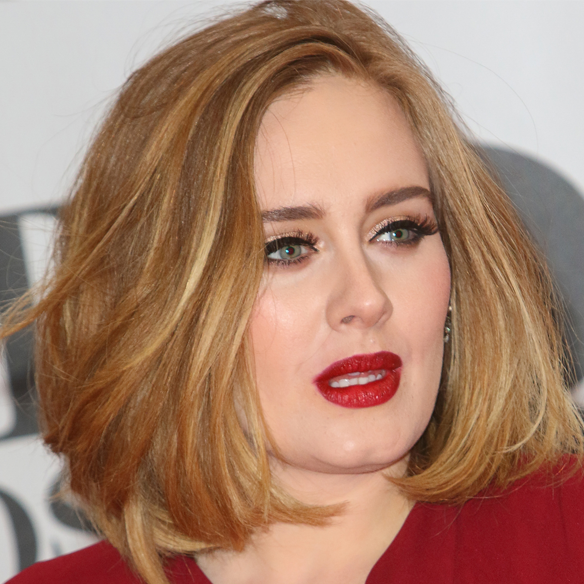 Adele, who is planning for baby number two, suffered from post-natal depression after the birth of her now four-year-old son Angelo, telling Vanity Fair she felt 'inadequate' and that she had made 'the worst decision' of her life. Not only this, but the natural performer told Rolling Stone she regularly has anxiety attacks, particularly before performing. She has recalled past experiences at shows in Amsterdam and Brussels where nerves led to vomiting and escaping through a fire exit. Despite telling NPR in 2015 her stage fright getting worse, she managed to conquer her fears and perform to 150,000 Glastonbury revellers, which was incredible!
ZAYN MALIK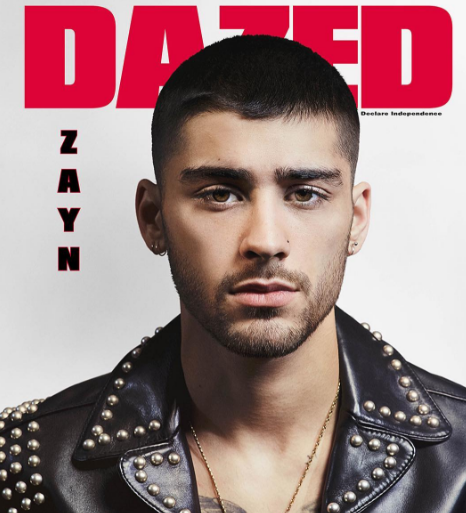 Zayn has had to cancel concerts on numerous occasions due to his crippling anxiety, which his fans are always supportive of with hashtags such as #GetWellSoonZayn. He said it was at its worst in a tweet just after pulling out Capital's Summertime Ball in June, 90 minutes before the show started. He is no stranger to large crowds, being a member of former One Direction for five years, but his solo career has seen his anxiety take a turn for the worse. Not long after it emerged from his upcoming autobiography that he suffered from an eating disorder too, the Pillowtalk singer, 23, told the Evening Standard in 2016 that he would tell his 17-year-old self 'don't do it' regarding fame and the X Factor, and that he wished he had more years of anonymity.
RIZZLE KICKS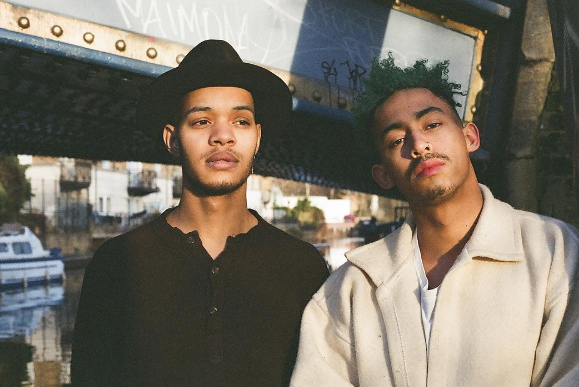 In the run up to a performance on The Late Show with James Corden, one half of the duo Rizzle Kicks, Harley Sylvester, admitted he had suffered severe anxiety before travelling to LA for the live performance. He told listeners on his weekly Fubar radio show it was kept a secret, and said: 'I get super anxious these days, and things like that make me terrified. So, I tried not to think about it. We originally pulled out of it. We didn't let them know that we were going to pull out. I was just like I can't do it, too much pressure'. But despite going through with it, Rizzle Kicks then had to cancel their tour, partially because of Harley's Generalised Anxiety Disorder (GAD). GAD is a long-term condition that causes you to feel anxious about a wide range of situations and issues, rather than one specific event. The other half of Rizzle Kicks, Jordan Stephens, since launched a major campaign tackling mental health stigma with YMCA.
READ MORE:
5 beliefs making your anxiety worse
5 beliefs making your anxiety worse
Could floatation therapy help your anxiety? Sufferer Anna Baron tried it out and says YES
How to overcome anxiety- by women who have
Sleep paralysis – help for the terrifying condition that affects Kendall Jenner and 4 in 10 people
Like this article? Sign up to our newsletter to get more articles like this delivered straight to your inbox.