In her How To Eat Healthy For Beginners column this week, Vanessa Chalmers learns portion control (eek) with the NEW Mealkitt gadget
A healthy lifestyle is achievable for anyone. The first step is learning how to cook healthy (see some of my previous recipes here), but what if you want to take things further and lose weight?
I was eating a handful of walnuts recently when my mother turned to me and said, 'Are you sure that's healthy?' 'Yes,' I said, confidently.  'Walnuts are full of good fats and keep me full'. And yes, they are, but what is a healthy handful? For the past two years or so I have been revelling in changing my eating and exercise habits, but my weight has stayed relatively the same throughout.
A large handful of walnuts can be up to 500 calories. I might as well have had a chocolate bar!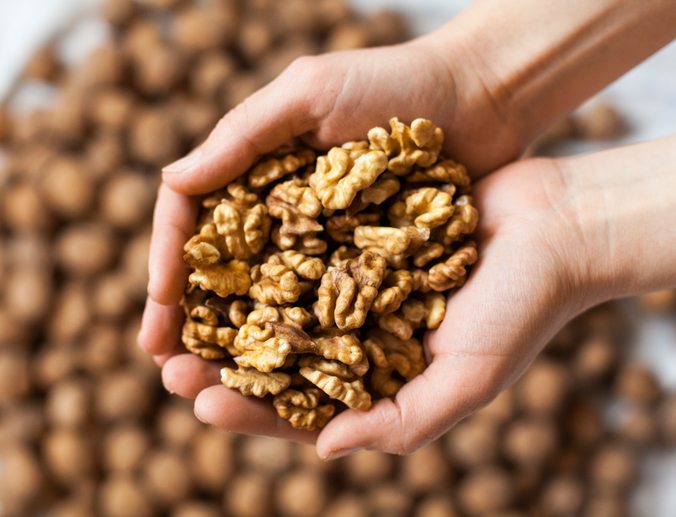 How many times have you adjusted your diet to be healthier, hoping to see weight loss results? Only to feel disheartened when there is little change. I found myself feeling this emotion strongly recently, when it was suggested to me by my editor, Anna Magee, that maybe my portions and balance of food groups was off.
Shockingly, for me, a large handful of walnuts can be up to 500 calories.
It's all very well cooking from scratch as I like doing, swapping my white potato for sweet potato, sugary cereal for a smoothie and pasta for quinoa. But losing stubborn weight is a losing game when you are relying on food swaps to get you results. Shockingly, for me, a large handful of walnuts can be up to 500 calories. I might as well have had a chocolate bar!
MORE: 4 hormones stopping you losing weight
At just the right time, a new tool has come along for those who want to step up their game and learn about portion control. Those words, portion control, terrify me. But Mealkitt is far from terrifying, and doesn't look like a calorie counting time-sucking device. It is an easy to use piece of kit that allows you to measure your carbohydrates, fats and protein per day for your weight needs.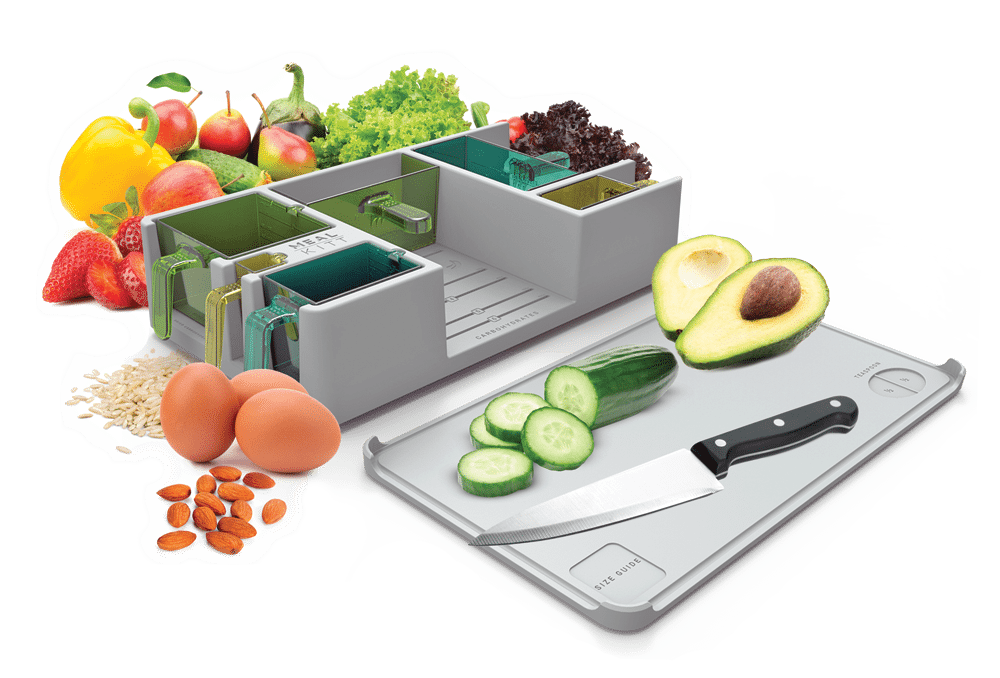 Originally it was designed by personal trainer Julian Gaine for his mother. She had struggled through diets that hadn't worked, and now seriously needed to lose weight for a gastric bypass operation. Julianhad the bright idea of using Lego boxes to help his mum measure out her meals, and it worked. She lost 150lbs (10.7st) in 11 months. Soon Julian was stocking his trolley in Toys 'r' Us with Lego, helping his clients at the gym lose, gain or maintain their weight. He even calculated his own requirements and lost 50lbs (3.5st) himself in five months.
https://www.youtube.com/watch?v=2bP8pF2toQo
Julian's transformation
MORE: 'I lost over five stone with a £4.99 weight loss app'
Julian then took his product to a product design company, and in May 2016 launched Mealkitt on Kickstarter, a Crowdfunding platform. They pre-sold £20,000 worth of product worldwide in just 35 days, showing how needed it is by the mass market. From a piece of Lego in Julian's mothers kitchen to an innovative kitchen essential that could help so many; I can't wait to start using it myself.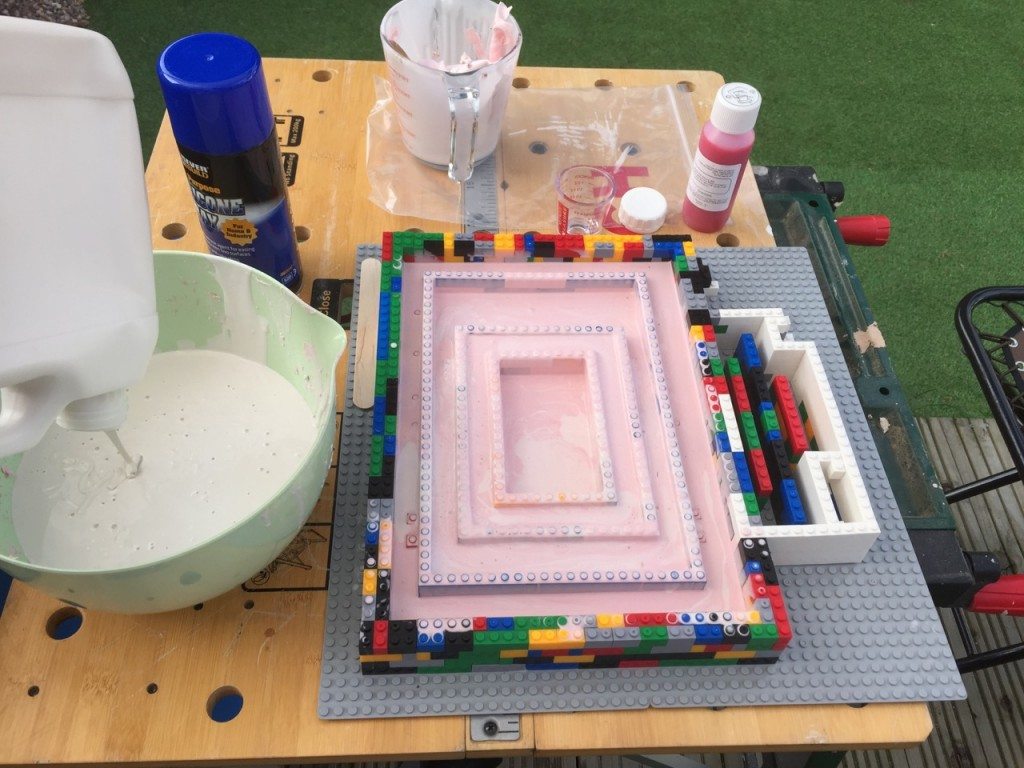 The BPA free plastic kit, with a lid that doubles up as a chopping board, contains six boxes;
The blue scoop is for protein such as chicken and salmon
The blue cup is for liquid protein such as eggs and protein powder
The yellow scoop is for fats such as avocado and nuts
The yellow cup is for liquid fats such as olive oil
The green cup is for dried carbs, such as uncooked oats and rice
The green scoop is for cooked carbs, also like oats and rice. The reason for this is so that if you are cooking for a family, you can measure your own portion once the rice is cooked. It also measures food such as bread and starchy vegetables

In each box is six measurements, which are guidelines for a woman losing weight, a man losing weight, a woman maintaining weight, a man maintaining weight, a woman gaining weight and a man gaining weight.
How does Mealkitt work?
Let's say you were following the women's weight loss guidelines, based on the NHS' 1400 calorie suggestion. You would be focusing on the number one measurement, and so for each meal portion, you can fill the boxes to line number one. It's meal prep taken to a genius level, for beginners.
It's meal prep taken to a genius level, for beginners.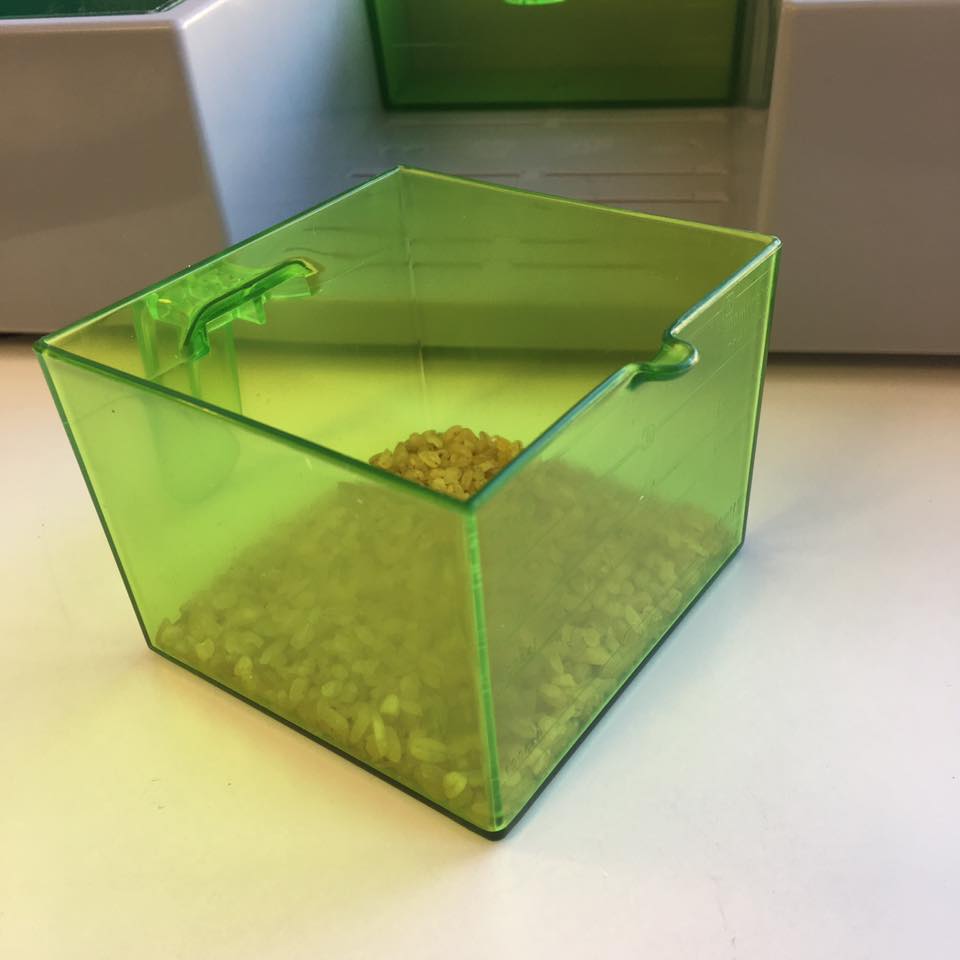 Nutritionist Jackie Lynch got on board to provide MealKitt users with recipes to help in the initial stages. There are 21 recipes (free to download when you buy one), 11 of which are vegan, which list ingredients in box-terms, for example 'quinoa to the number one line'. I find this incredibly user friendly compared to weighing everything in grams. There are also photos to show you exactly how your plate should look.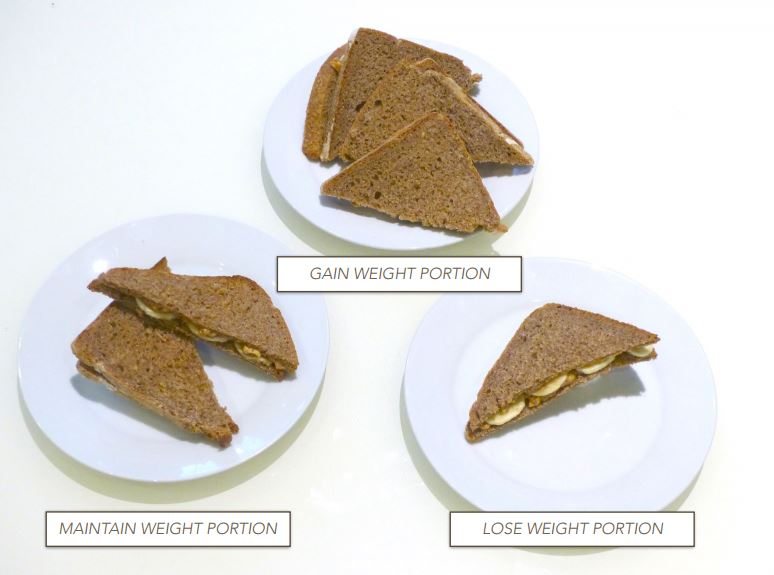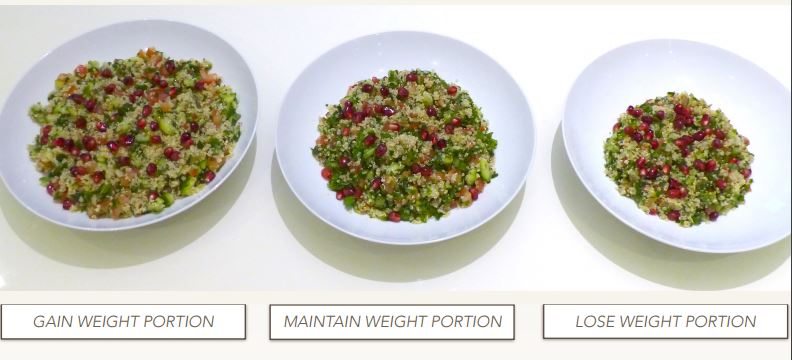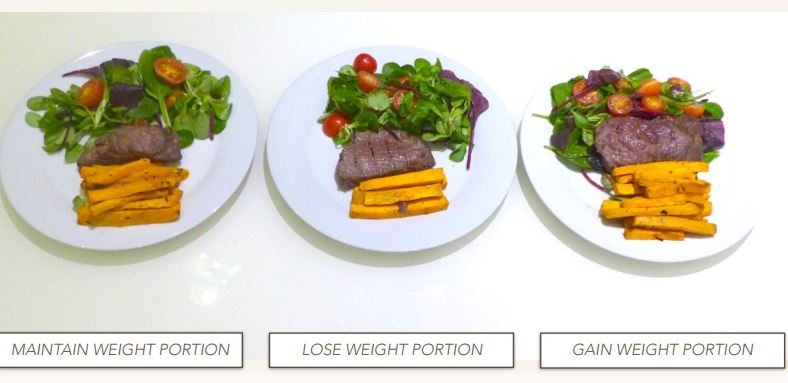 Once you are comfortable with the kit, you can begin managing your meals yourself. The food guide lists most common foods under their food grouping, (and their calorie content, if you are really interested). They are colour coded orange and red for how calorific they are, which gives you an indication of what to eat less or more of. My favourite walnuts, for example, are 125 calories per serving compared to peanuts which are 106.
MORE: Healthy lunch recipe: vegan black bean, avocado and sweet potato salad with lime dressing
Getting to grips with Mealkitt
You may have many questions, as I did at first. What about foods that are a combination of the food groups? For foods, such as lentils, pulses and quinoa, which are vegan's main source of protein, you can either use them in the starchy carb box or protein. If you use quinoa as your carb, you could then have some salmon for protein.
It's a flexible way of taking ownership and management of your healthy lifestyle.
If you wanted to have all your daily allowance for carbs in one meal, for example a sandwhich for lunch, you would then focus on the other food groups for dinner; perhaps some salmon and vegetables for dinner. A lot of vegetables are 'free', such as broccoli and cucumber. Others can come under starchy carbs, such as sweet potato or peas, which need to be measured. If like me, you want to see your food go a little further than half a sandwich, quinoa or rice with a higher nutritional content can be bulked up with vegetables.
Sticking to an eating regime can be difficult for those who have never restricted before, so there is a little leniency in how you use it. Fancy an extra glass of wine? That's fine, if you reduce your calories the next day or notch up your exercise. It's a flexible way of taking ownership and management of your healthy lifestyle. I must admit, looking at the size of the meals, they look a little sad and small. But that is the reality of many who are struggling to lose weight – we are just piling our plates too high when we don't need to.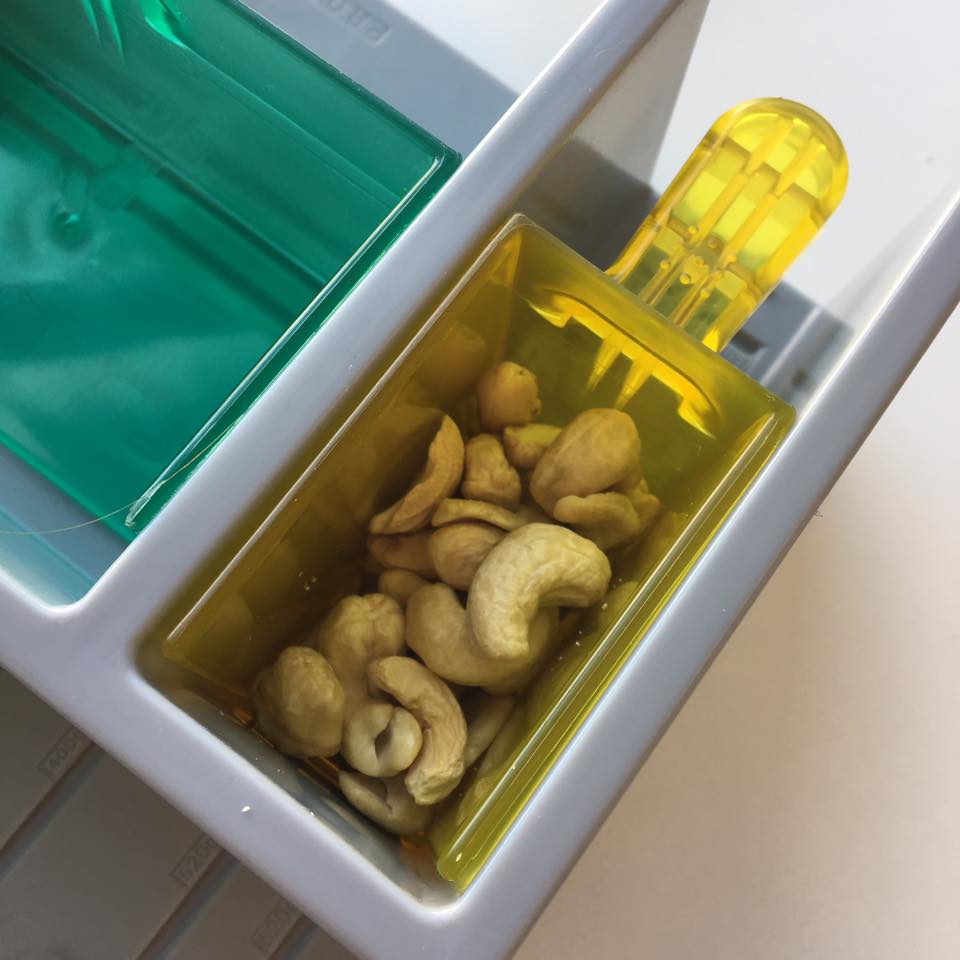 Mealkitt membership
The next question is what support is there, especially if you are new to exercise? When you buy the kit for £39.99 and sign up online, you receive free downloads of recipes and guides, and a one month's free subscription of Meal Kitt Fit Classic Package, which provides nutrition and exercise plans for you to either lose, gain, or maintain weight. You can then extend your monthly subscription for just £9.99, for more information generic to your goal. Or upgrade to the MealKitt Fit Premier Package for £39.99, which includes a more one-to-one service for bespoke needs. Do you have an injury? Or perhaps you want a six pack? A personal online coach will get you there, and for less money than a one hour personal training session!
Healthista verdict
We are always being told 'moderation is key'. But it seems our idea of moderation may have gone a little off the rails. Tell someone losing weight they can have avocados or cashew nuts, and they will pile their plate high (in innocence, may I add). We need all the food groups to function well, but even if you are eating the right things, if the balance is off, you may find yourself in a weight-loss rut.
Mealkitt helps you visualise exactly what you should be eating in a day for results, without having to excessively calorie count or stress. Meal prep is a gem, and this might just be the key for bossing it.
Available to pre-order for £39.99 here.
We love seeing meal prep porn – tag us on Instagram and Twitter with @HealthistaTV
READ MORE:
How To Cook Healthy For Beginners: 6 easy smoothies and juices
How To Cook Healthy For Beginners: Southern-Style Quinoa Coated Chicken
How To Cook Healthy For Beginners: The easiest chicken curry recipe EVER
How To Cook Healthy For Beginners: Paneer and cauliflower bowl recipe
How To Cook Healthy For Beginners: Herbed turkey meatballs with courgetti pomodoro
How To Cook Healthy For Beginners: Writer Vanessa Chalmers' new column starts with a recipe for Mediterranean Cod Bake