Fed up of the excess fat under your chin but not looking to take to the knife? We may have found a solution. Our tester, Sophie reviews ChinUp, a natural non surgical face lift. 
Last year women were turning to injectable medications and fat freezing to try and banish the excess fat underneath their chins. But could 2017 be the year of the quick fixes at home? Enter ChinUp, a self proclaimed firming and contouring mask that claims to be able to seriously reduce that double chin. If this product works it could make non surgical face lifts easy and accessible for everyone. Dubious but impressed by these claims we had to give this product a try.
Describing itself as a 30 minute wonder product, ChinUp face mask supposedly reduces the measure of your chin by two centimetres plus. Apparently the mask firms and lifts the lower part of your face and jawline, giving instant results. ChinUp say that the active ingredients in the mask such as Q10 co-enzyme and Vitamin E relieve dehydrated skin, stimulate cell renewal and improve skins elasticity. The starter pack costs £29.95 and contains two masks, one band and a measuring tape.
Dubious but impressed by these claims we had to give this product a try. Healthista's tester Sophie Mowat gave it a go and this is what she thought…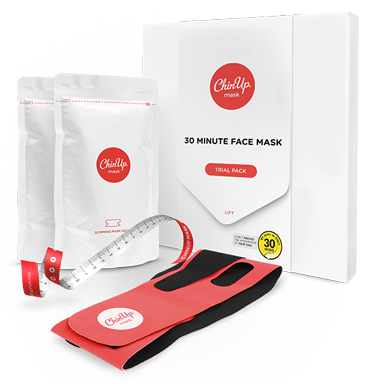 MORE: 10 best healthy cookbooks for 2017
Healthista reviews
I have a slight double chin and I feel that it makes me look fatter than I am which makes me less confident about having photos taken. I'm not insecure enough to get surgery but I really want to try a quick fix. ChinUp seems like it could make sense but I'm a bit dubious about the active ingredients. But the before and after photos provided by ChinUp are convincing so I'm looking forward to giving it a go. I'm definitely expecting a clear and visible change.
I don't think ChinUp was particularly user friendly as I had to go online to find the instructions and even then I found it slightly unclear. But as soon as I figured it out it was easy enough to put on and use. Plus I could easily put it on and go off and do other things whilst I was wearing it – I could do anything else apart from speak. But I did like that it was a bit like doing a regular sheet style face mask – it's quite nice to take a little time out to pamper yourself and it's always nice trying something new and especially to be able to do it easily at home. It didn't take too long and it didn't hurt.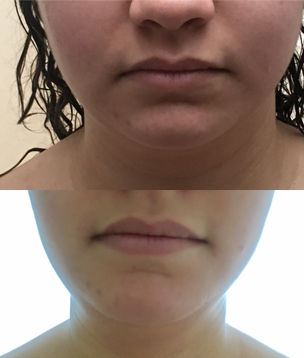 How did it feel?
It was cold at first then went warm. The straps meant that it stayed on well so I didn't have to worry about it coming off. You could also move them around to make it more comfy which was handy. The warming sensation made me feel that something was really happening to my face but I felt pretty silly having the thing strapped to my chin. It was a bit tight around my whole head and it was quite a relief to remove it when the 30 minutes were up.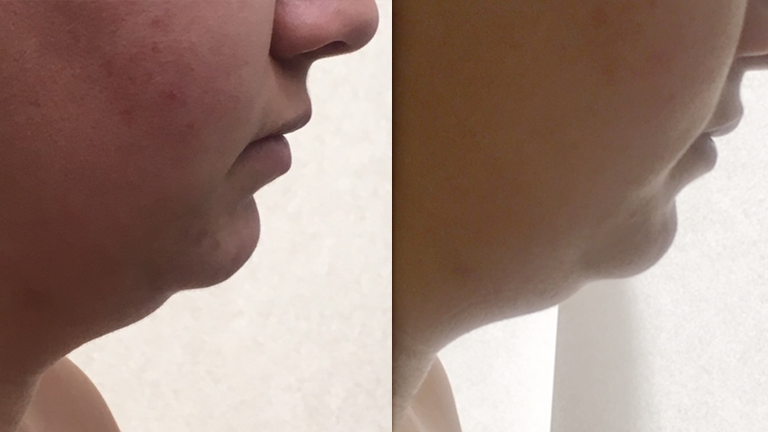 What were the results?
Although I couldn't see a visible difference, I tried ChinUp twice and found a 0.9mm difference in measurement each time. I really didn't expect it to work and wasn't sure whether this difference came from the ingredients in the mask or the harness. Although I was happily surprised with the measurements, I'm a little disappointed it's not visible. I know there isn't a real quick fix apart from diet or exercise but I would be tempted to use ChinUp again to see if I continued to see results.
MORE: 12 really easy ways to beat a hangover
MORE: How you REALLY feel on diets
MORE: Legs and bum workout with fitness champion Joey Bull