Health, fitness and wellbeing events in London are booming this January. From fitness classes and food markets to inspirational talks, all with experts in the field. Put these dates in your diary for a super healthy start to the new year…
10th- 15th January: Om the Move Meditation Bus. FREE
What is it? London's public transport strikes has got pretty much the whole Southern population raging. To bring serenity to commuters, lulumenon has got a mediation bus on the move. The Meditation Om the Move bus will be providing sessions throughout the week so you can start your day in a calmer state. They are run by Ryan Leier, a former basketball professional who turned to yoga and meditation after an injury, as well as other mindfulness experts.
Inside the bus, the interior will be converted into a peaceful oasis, with scents of lemon, lavender, cinammon, and jasmine – which are recognised by aromatherapists to cause a relaxing response in the brain. Shakes, juices, and snacks are onboard, brought by Neat Nutrition, who will be running lululemon's Regent Street in-house cafe. Dark chocolate, honey, cranberry and pistachios have been included due to their antioxidant and stress-busting qualities.
This, in co-ordination with other lululemon events, is to celebrate the launch of their European flagship store on Regent Street (hurrah!) See all events, including yoga and cardio workouts at lulumeon eventbrite. 
Schedule: Each session is 45 minutes – 1 hour, 2-3 times a day.
Location: Check specific sessions to confirm pick-up and drop-off.
How do I get involved? Book your space at omthemove.eventbrite.co.uk.
16th January: Fitness First SHRED Monday
What? On the Monday commonly known as Blue Monday, the most depressing day of the year, Fitness First will be offering free entry for everyone to all of its 58 clubs. Even if you aren't a member, you can come and try out some classes.
As well as this, you also have the chance to take part in a brand new class exclusive to Fitness First, SHRED, led by online health sensations Zanna Van Dijk, Clean Eating Alice, and Bradley Simmond, at  three London venues. For a chance to win, go to their Instagram pages, find their competition post, and comment using #RedMondayFF to try and secure a place. There will also be a one-year Fitness First membership up for grabs!
Schedule: All day 16th January
Location: Across the UK. Competition in London
How do I get involved: Get onto Zanna, Clean Eating Alice, and Bradley's Instagrams. Also look on Fitness First website.
January 12th– April: St Martins Lane x The Wellscene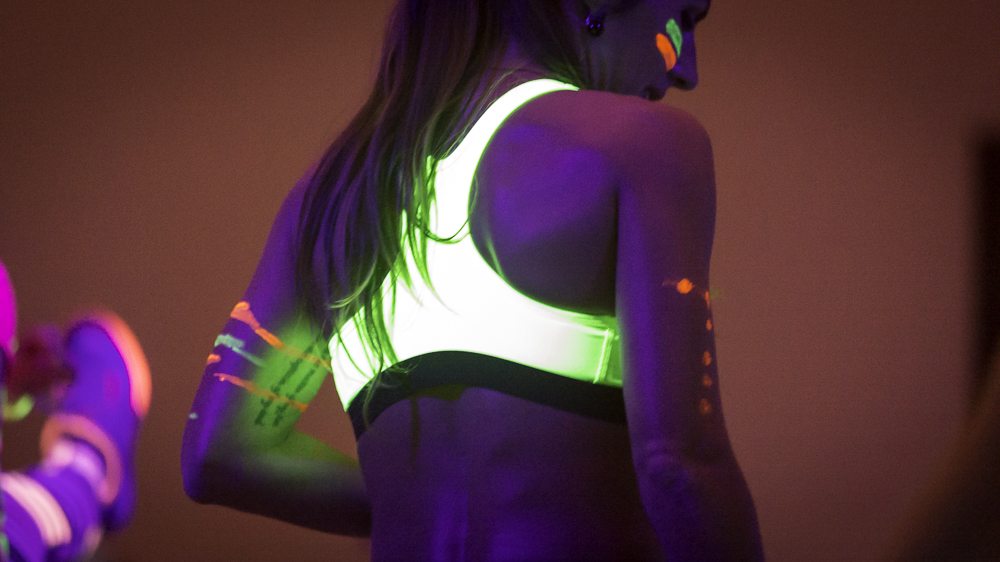 What is it? Over four months, on-trend fitness classes will be held at St Martins Lane, a boutique hotel, with The Wellscene- the original arbiter of fitness and yoga sessions in unique places. Four classes will be held until spring, each combining high energy workouts with added The Wellscene features.
It will kick off with Flow in the Dark Yoga on the 12th January, a 60-minute high intensity workout with the music cranked high and space illuminated solely by a black light. A glow in the dark graffiti wall, UV face paint and glow sticks create an exciting atmosphere as you bend to the beat. Suitable for all abilities.
Then, on Thursday 9th February, Black Light Burpees with The Viking Method will involve jumping, planking, squatting, and crawling during a 60-minute HIIT style workout responsible for sculpting bodies syuch as Nicole Scherzinger.
On Friday 10th March, The BoxxMethod Black Light Boxing will combine intense shadow boxing with high intensity interval training, with just a pair of 1kg dumbbells to aid the jab, cross, and hook.
Rounding off the series on Thursday 13 April, 2017 will be a final round of Flow in the Dark Yoga.
Schedule: All classes start at 7.30pm
Location: St Martins Lane Hotel
How do I get involved? Early bird tickets are priced at £20 per event. Available here.
28th January: Fresh and Fit Fest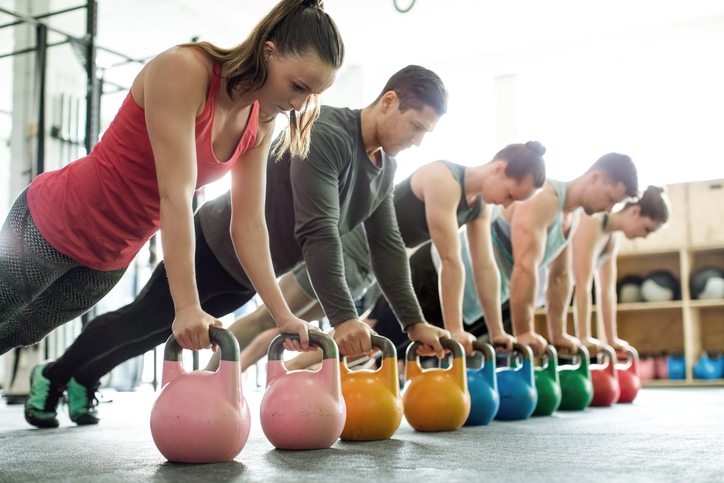 What is it? If you are into your health, fitness, beauty and all things Healthista, you HAVE to get down to The Hoxton in Holborn and Shoreditch on the 28th. There are exercise classes with some of London's top fitness guru's: Gymbox, Mind Body Bowl, Barry's Bootcamp, Barre Core, Pinapple Dance Studio just to name a few. Hear an inspirational talk from speakers behind Mindful Chef, Clean Eating Alice, and Doisy and Dam. Over at the sample sales, there will be some aweswome activewear brands at a discounted price, such as SixtyNinety, who Healthsita loves. There will be a health food market in Shoreditch, a hair salon pop up by Selfridges Braid Bar, and manicures from WAH nails.
The day festival is free to go to the activewear sample sales, wellness treatments, and health food and beverage market in Shoreditch. For a fiver, you can pre-book into talks, fitness classes, and kitchen takeovers. You can even book onto the running club from one venue to the other.
Schedule: 09.00- 17.00
Location: The Hoxton in Holborn and Shoreditch
How do I get involved: Go to the website to browse and buy tickets.
21st January: Punchy Brunch at South Place Hotel
What is it? The 'Saints & Sinners Workout and Brunch' in partnership with health and wellbeing authorities 1 Rebel and ROOTED London. The day begins at 1 Rebel, Broadgate, with Rumble, a high-intensity immersive boxing session to release aggression on the punch bag. The full on workout will then be followed by a virtuous Vinyasa yoga class by ROOTED London in one of the hotel's serene spaces.
After the double shot fitness combination, it'll be time to feed your body with two courses of nourishing food. Choose from indulgent dishes such as Waffles with Chocolate sauce if you're feeling sinful, and for the more saintly, a nutritionally balanced Quinoa bowl or raw Key Lime Pie created by ROOTED London. Delish!
Schedule: 09:45 – 14:30
Location: Starting at 1 Rebel, Broadgate
How do I get involved? Go to this link to buy tickets from £30
2nd- 31st January: Dry January collaboration with Seedlip at Launceston Place
What is it? This month, to help all those ditching the booze, Launceston Place will be serving their gourmet tasting menu with a series of Seedlip non-alcoholic cocktails. Seedlip is a sugar free, sweetner free, no calorie alcohol-free spirit, phew. The exclusive menu features dishes such as blue Crab, creamy Potato, Tarragon and Carapace Jus served alongside a Seedlip Spice Toddy, Guinea Fowl, green & brown Cauliflower and pomegranate paired with Spice Soda and for those with a sweet tooth, Chocolate Cremeux, Caramelised Popcorn and Yoghurt  served alongside a warming 'Winter Martini'.
The menu will be available from the 2nd – 31st January 2017, for lunch or dinner, Tuesday to Saturday and will be priced £70 per person for tasting menu, plus an additional £30 per person for five expertly paired Seedlip non-alcoholic cocktails.
Schedule: Book a table throughout January
Location: Launceston Place
How do I get involved? Book a table by going to their site.
16th January – 13th February: Wellness menu by Clean Eating Alice at Searcys the Gherkin
What is it? A six week wellness menu will be open for reservations, curated by Clean Eating Alice (Alice Liveing) and trained head Chef Barry Tonks. The menu, Saints and Sinners, will offer a combination of healthy and indulgent dishes, whilst Alice will be hosting HIIT classes at the top floor of the Gherkin, with amazing views over London.
The Saints dishes will include roasted aubergine nuzzled in feta and tahini and bejewelled with pomegranates, as well as maple syrup French toast served with Greek yoghurt and blackberry chia jam for dessert. If you are a sinner, the slow braised ox-cheek, butter roasted halibut and truffle risotto may be your choice. To compliment, Searcys have put together a wine list overflowing with organic, low sulphite and low sugar options for the more health-conscious drinker.
This event is in celebration of Alice's new book Clean Eating Alice Eat Well Every Day: Nutritious, healthy recipes for life on the go
, £7.50
Schedule: Watch out for the option to book onto a HIIT class by following Alice on Twitter.
Location: The Gherkin
How do I get involved: Book a table by heading to Searcys' website.
19th January- 24th June: Ruby Wax 'Frazzled' Tour
What is it? Ruby Wax will be doing her biggest tour yet nationwide based on her latest best-selling book 'A Mindfulness Guide for the Frazzled'. Outrageously witty, and a US comedian treasure, Ruby has become a face for mental health awareness. She has raised money for neuroscience research by speaking at Downing Street, obtained a Masters Degree in Mindfulness-based Cognitive Therapy from Oxford University, and awarded an OBE for her services to mental health in the Honorary British Awards to Foreign Nationals in 2015. The evening will explore a scientific solution to modern problems – mindfulness.
Schedule: 19th January- 24th June
Location: From the Isle of Wight to Dundee- across the UK
How do I get involved: Visit her site.
A Mindfulness Guide for the Frazzled
, by Ruby Wax, £3.85
MORE: 3 best healthy restaurants – Healthista Eats blogger Charlotte Dormon brings you her favourites this week