Try our recipe for this tasty Feta and Chickpea Salad from former model turned nutritionist Ali Godbold
Makes 2 servings
Ingredients:
Carton of chickpeas
250 g feta cheese
Small bowl of chopped red onion
1 red chilli
3 cloves of garlic
4 spring onions
Chopped parsley
Chopped coriander
1 lemon
Black pepper
Pinch of sea salt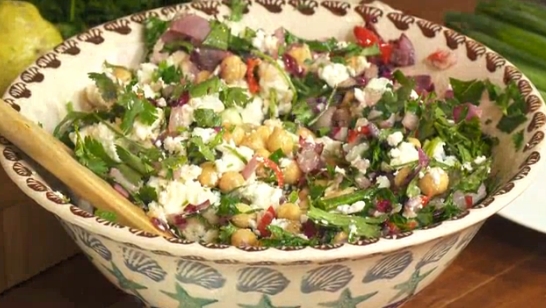 Directions:
1. To make, gently heat two tablespoons of olive oil in a pan and add the chopped onions.
2. While they cook, finely chop the garlic and chilli and add them to the pan.
3. Next, chop the spring onions and put them in a bowl with the chickpeas. Crumble in feta and add the fresh herbs.
4. Finally, add the mix from the pan to the bowl and finish off with a squeeze of lemon juice, some black pepper and a pinch of sea salt.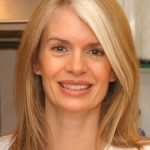 Alli Godbold is a leading nutritionist who has worked alongside chefs Charles Amos and Alan Wichart at Divertimenti Cookery Schools in Knightsbridge and Marylebone. She is author of cookbook Feed Your Health (£13.99 feedyourhealth.co.uk)
More videos from Alli:
The quick breakfast super-smoothie
5 foods your fridge needs in 2014
Like this article? Sign up to our newsletter to get more articles like this delivered straight to your inbox.