Do you find it tough to make the right choice of what to eat when you're drunk? So do we. So we asked naturopath, Max Tomlinson to come into the studio and explain exactly where we are going wrong on our nights out and how to make better choices when we've had one too many
According to a recent Fitness First survey we consume around 5000 calories at our Christmas parties. And that isn't even including the calories we fill ourselves up on throughout the rest of the day. British people could be racking up a massive 7000 calories a day as they over indulge this year. But is it any wonder? All that alcohol, plus all the delicious festive foods that are floating about this time of year are hard to resist. Oh, and that's not to mention the dreaded post-party munch we unfailingly pick up on the way home.
Confessions from around the office showed that pizza, chips and kebab were among the most popular drunk food choices.
Especially this time of year, it seems that I can't walk past a chip shop on the way home from a night out without accidentally following my nose into a big pile of greasy unhealthy food. And it seems I'm not alone. Confessions from around the office showed that pizza, chips and kebab were among the most popular drunk food choices. It wasn't all quite that bad though. Some people around the office including our editor, Anna Magee opted for a slice of toast, complete with either peanut butter, Marmite or a simply a big smothering of butter.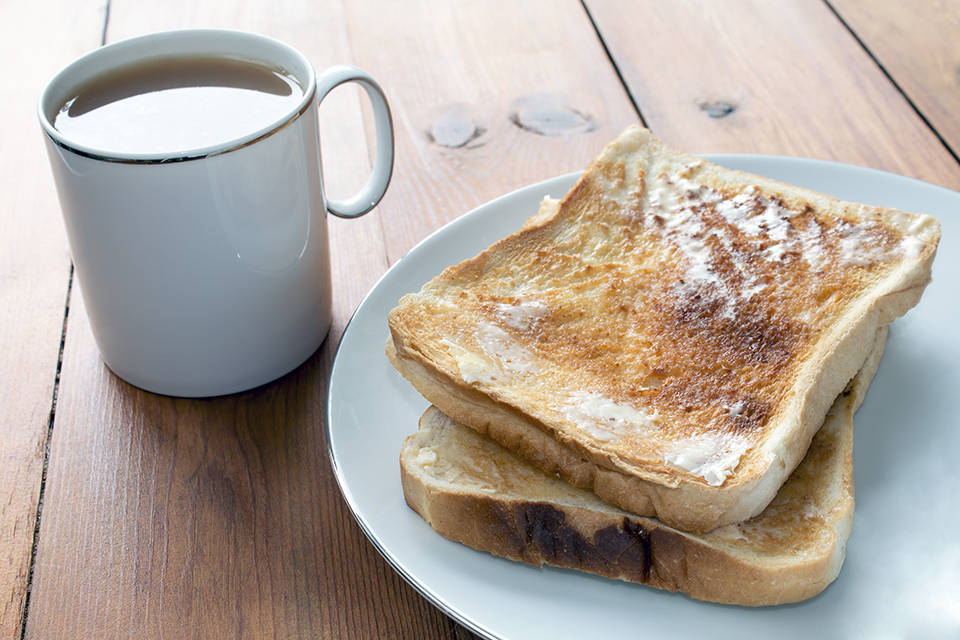 MORE: The perfect paleo dinner party
We wanted to know how bad the choices we'd been making were and how to make better ones so we teamed up with top naturopath Max Tomlinson to find out just how bad the damage was. He came into the studio and explained just why that calorific snack on the way home is so bad for you, plus the simple changes we can make to eat healthy whilst we're drunk. With any luck we might even be able to lessen that hangover.
We asked people what they typically eat when they're drunk and Max offered up some sensible alternatives:
CHIPS 
This was by far the most popular choice of drunk food and is it any wonder why? It's far too easy to pick up a box of chips on the way home from your night out. But according to Max this is a definite no-go. 'Listen, stay away. That's a nonsense food' he said. 'That is going to do nothing for you except exacerbate your hangover.'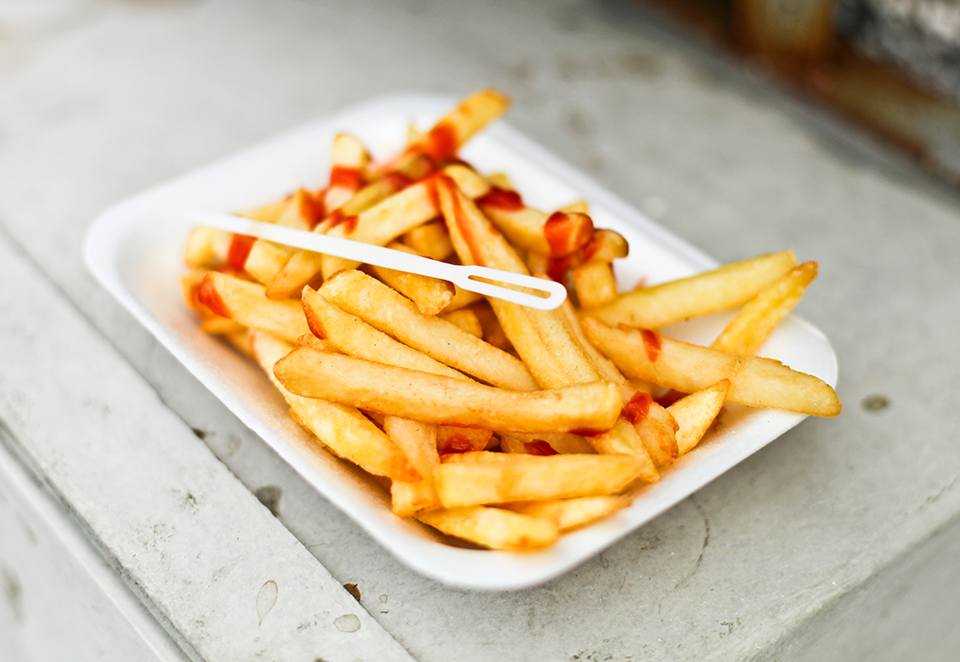 What shall I swap it for?
Max suggests grabbing some food from the petrol station or 24 hour shop you pass on the way home instead. Something like chargrilled chicken would be perfect, swapping in protein for the carbs.
PIZZA
Pizza was another typical food that people admitted they'll be grabbing on their way home after their Christmas party. Max advises that it's best to stay away from greasy takeaway thick crusted pizzas but that isn't to say that he rules it out all together.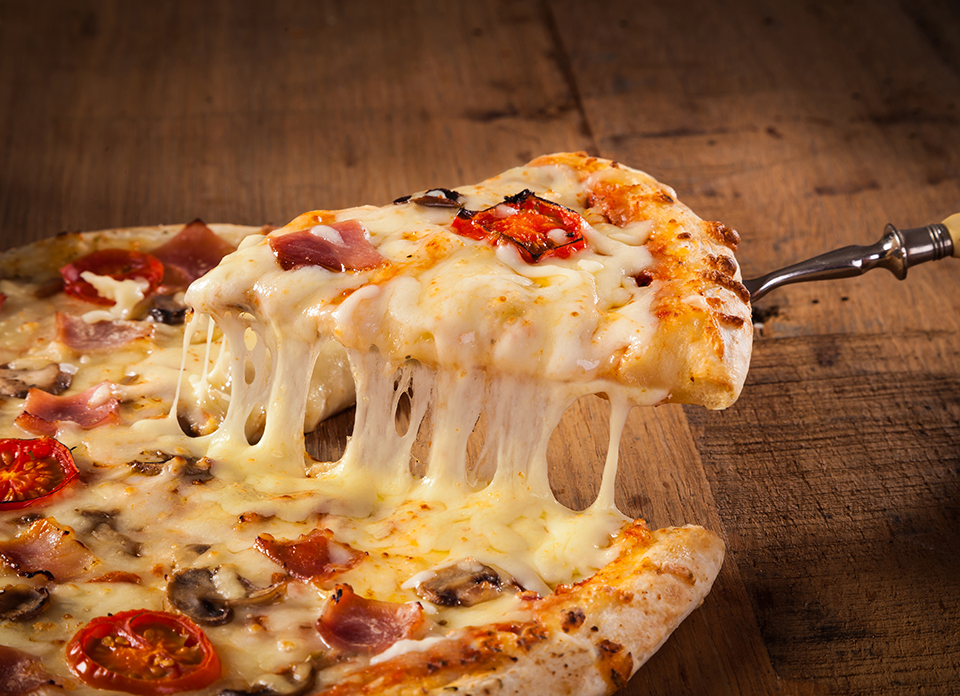 What shall I swap it for?
'If you're going to have a pizza after a bender, just make sure it's a thin crust' he tells us. Have a healthy topping, add some greens to up your vitamin levels. That will help us to cope with all of that alcohol we've been drinking and we're good to go.
Kebab would be Max Tomlinson's choice after a night out!
KEBAB 
This was definitely Max's favorite. He even confesses that this would be his choice after a night out! 'This, I love' he grins.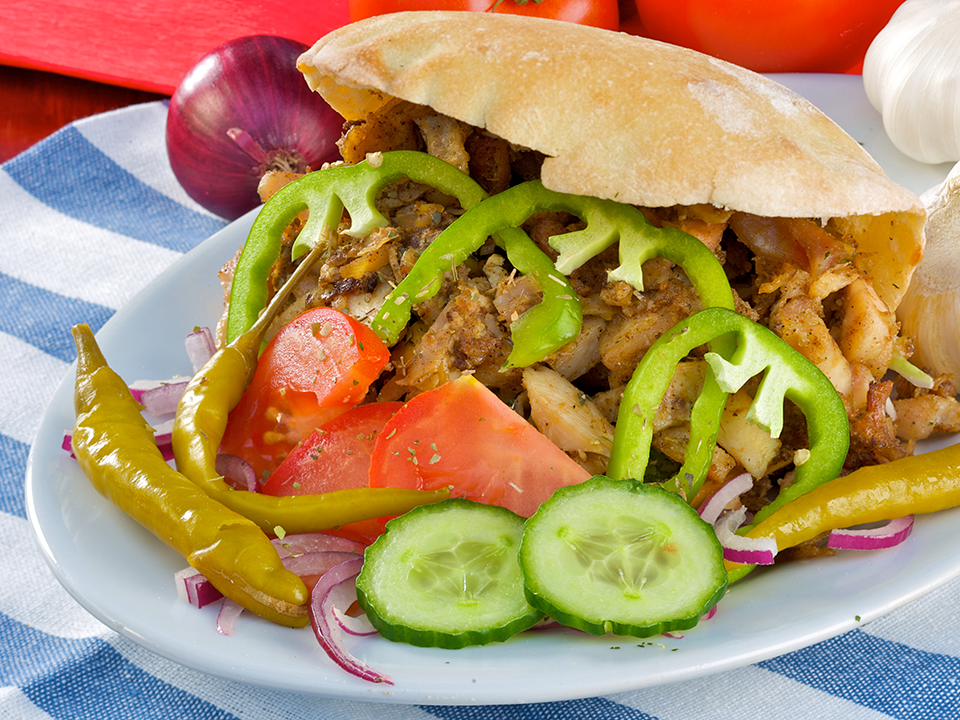 What shall I swap it for?
If you're a kebab lover then you're in luck as this is Max's number one drunk food go-to. 'There's some beautiful grilled chicken in there and grilled chicken by itself is a fantastic food.' He recommends tucking into the meat and salad and leaving the bread well alone as this just adds even more unwanted sugar to our bloodstream.
But if you're really looking to be healthy this festive season, watch the full video below to see just exactly what Max advises you keep in your cupboards and handbag so that you can be better to your body after a night out.
MORE: Why do I bloat? 5 reasons for gut problems most doctors ignore
MORE: 6 popstars open up about their anxiety
MORE: 7 best low alcohol beers
Like this article? Sign up to our newsletter to get more articles like this delivered straight to your inbox.