Running out of ideas for Christmas presents? And now you seem to be running out of time? Don't panic, Healthista is here to help

If you are one of those people who have left their Christmas shopping till the last minute then this gift guide is perfect for you. And if you've found yourself running out of present ideas for your friends and family then this gift guide has all bases covered.
From gifts for gadget lovers and gifts for fitness fanatics – we have got some great presents your friends and family will love.
Gifts on the Christmas 'hot' list
This B E A UTIFUL rose gold Samsung watch not only monitors your health, but receives emails, streams music, connects to your daily calendar and takes both calls and texts. It's also quite a nice way to take a break from your phone screen – oh and did we mention it's beautiful?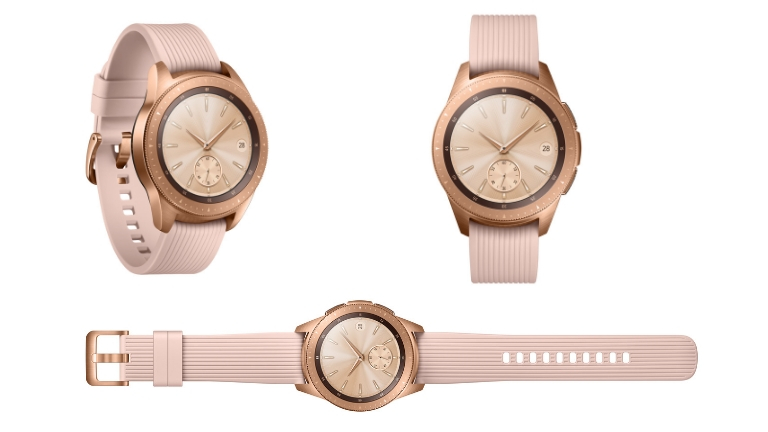 The Samsung Galaxy Watch tracks up to 40 different exercises to help you achieve any fitness goal. Other features include built-in GPS, health stats, nutritional goals, stress management and even sleep quality.
The Samsung watch is also water-resistant up to 50 metres for ultimate durability and endurance. You can store Spotify playlists and listen whenever, wherever. I don't know about you but we want one – now.
Tap into the chunky trainer trend this Christmas, with the striking Hi-Tec Silver Shadow women's trainer. Think pink suede, white accents and the iconic branding.
These chunky trainers will look snazzy with whatever you wear this Christmas.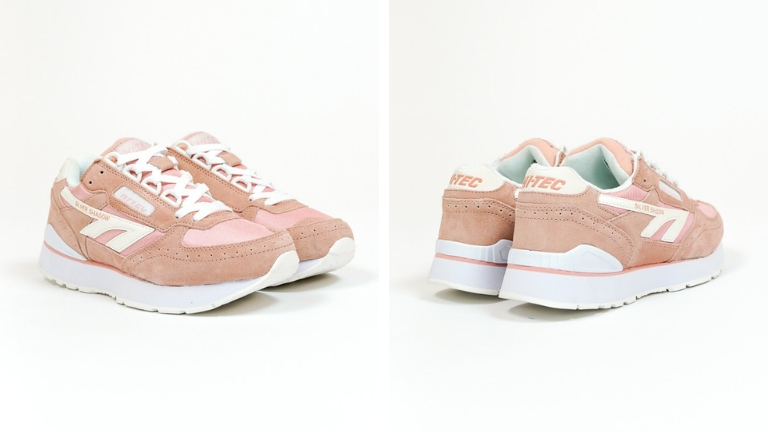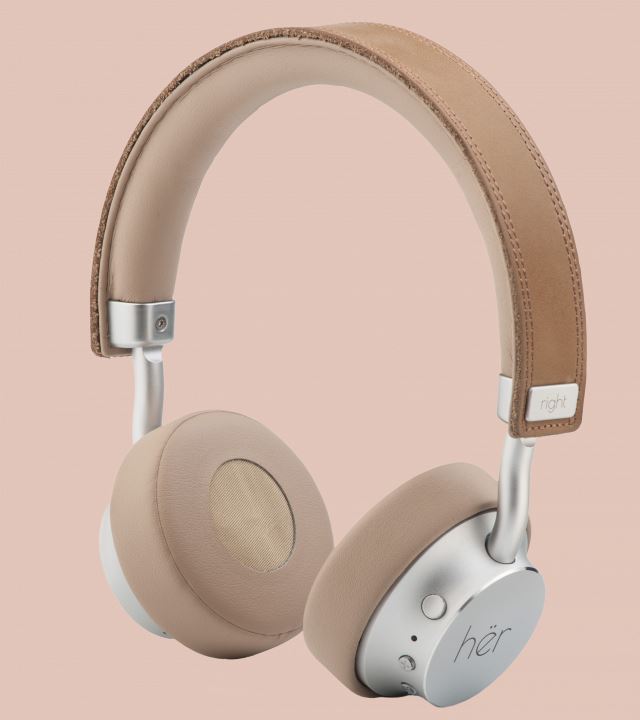 The perfect accessory for for fashion conscious friends, these sleek soft-leather headphones will add the finishing touch any outfit, making them an ideal accessory for that Instagram pic.
The flexible ear cushions are a comfortable fit when worn for long periods of time – at home, the gym or a busy train. With 23 hours talk time thanks to a built-in microphone, 21 hours playback time, long journeys will fly by.
Give the gift that every girl dreams of this Christmas – smooth legs. The Friction Free Shaving Christmas Gift Box will make someone feel extra special with the smoothest of legs every day – it really is the gift that keeps on giving.
The Shaving Christmas Gift Box includes the brand's award-winning metal women's razor, available in Rose (rose gold) or Silvia (silver) with, if you wish, a personalised engraving with their name.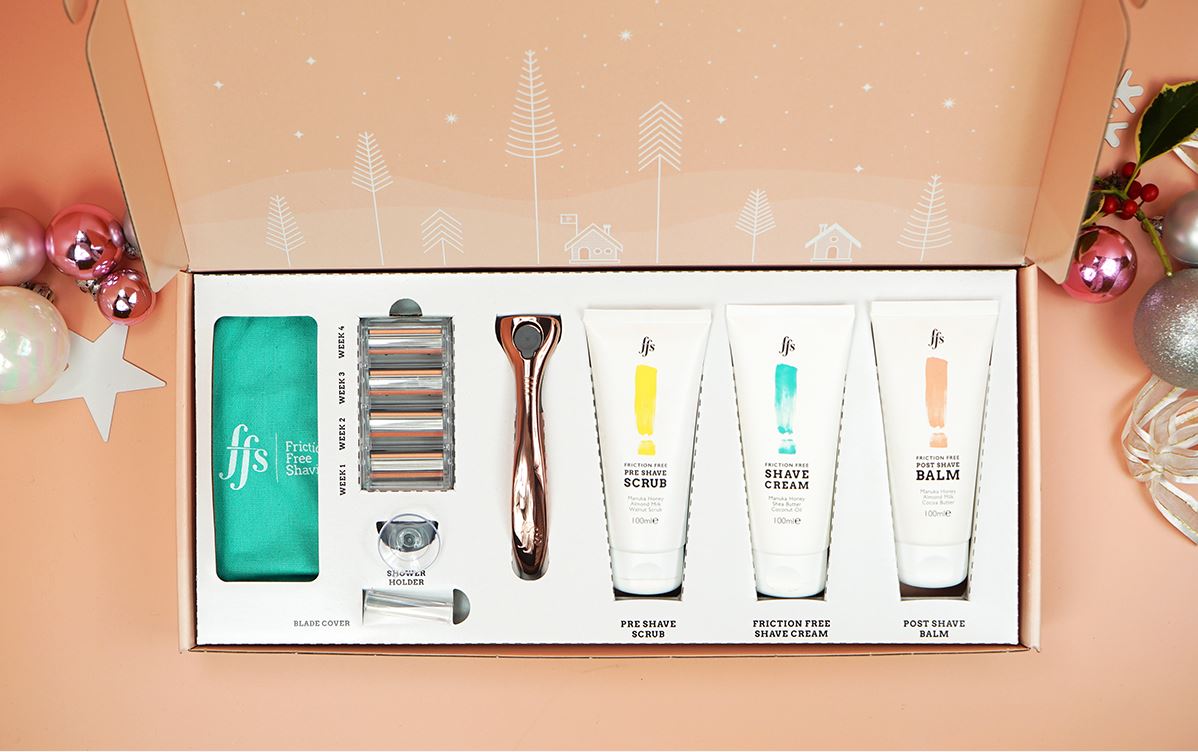 The gift box also comes with a pre-shave scrub, shave cream, post-shave balm, four diamond-coated blades, a handy shower hook, travel pouch and a blade cover. What else could you possible need for smooth leg goals?
Plus, they've designed the gift box beautifully, so you won't even have to wrap it. Just write the lucky gal's name on the gift tag and place it straight under the Christmas Tree. Easy peasy lemon squeezy.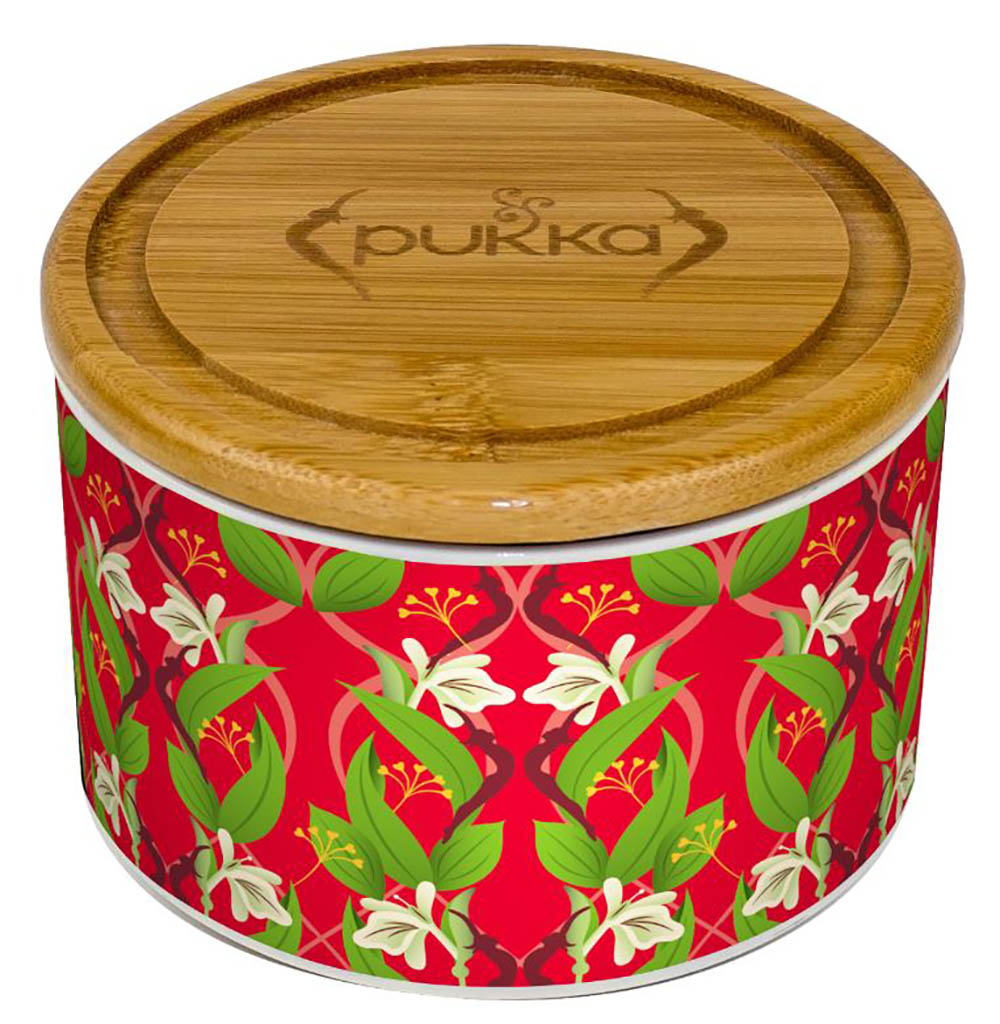 We love a healthy cuppa at Healthista and what better way to indulge the tea-lover in your family than with this colourful tea caddy?
Created just in time for the festive season, Pukka's Tea Caddies are available in three of Pukka's key designs: Turmeric Gold, Revitalise and Supreme Matcha Green.
The caddies are strong, durable and sustainably made, using high quality ceramic (a sustainable alternative to bone china).
They also feature an ethically-sourced bamboo lid, making the caddie air-tight and perfect for neatly storing Pukka teas or lattes.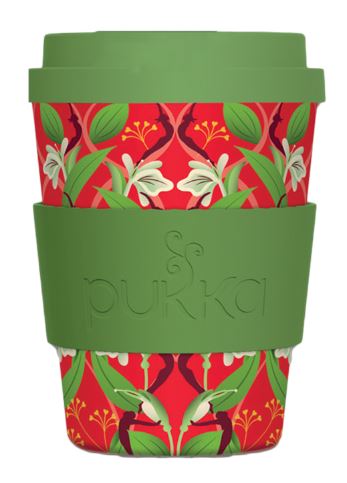 And  if you know someone who always has their hand glued to a plastic coffee cup then this  Pukka Bamboo Cup could help them ditch the single-use plastic.
You'll save them a pretty penny too. With plastic pollution at an all time high, high street coffee shops are now either charging for the  one-use plastic cups, or providing a discount for those who bring in their own reusable cup.
Baby it's cold outside and these fluffy hats are EXACTLY what's needed this Christmas – it's going to be a bone-rattler – with their cosy internal fleece band to keep you warm and toasty. And don't worry, pompoms are still in guys, trust us.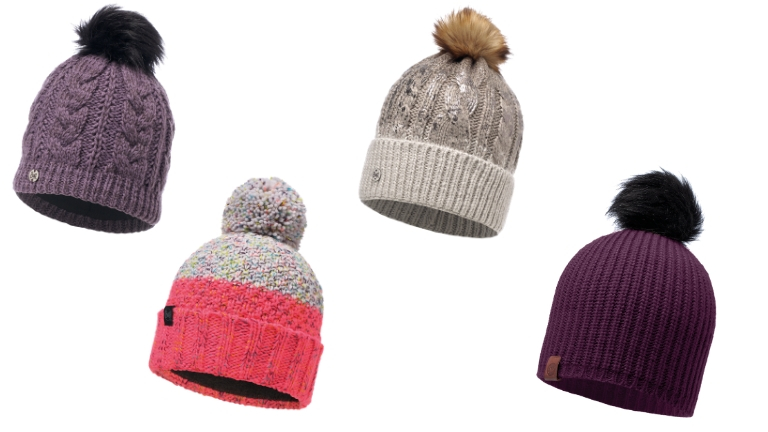 This gift is perfect for that friend who is always posting food pictures on their Instagram 24/7.
These quirky bowls are 100% natural, hand-made, vegan, eco-friendly, lightweight and durable. They would make any breakfast smoothie-bowl look simply irresistible.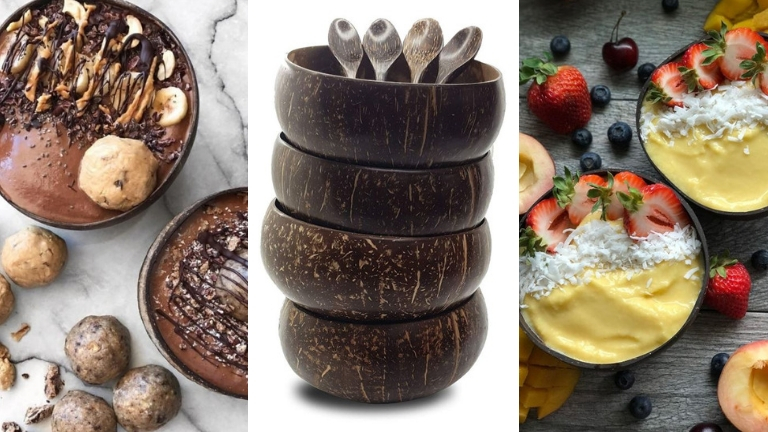 They are beautifully handcrafted from reclaimed Thai coconut shells, which means that each bowl is 100% unique with its own colour, shape, design, pattern therefore may have dents and imperfections just remember your bowl is as unique as it could get and only adds to their exotic charm.
The bowls and spoons are cut, cleaned and sanded, and then polished with coconut oil, all the while maintaining the original shape of a real coconut bowl. Perfect for serving or you can simply use for decoration.
This swanky new cocktail kit from S'well will be a perfect prezzie for your friend who loves a cocktail or five. A cocktail kit is also a fabulous way to entertain your friends, with everyone wanting to do the 'cocktail shake'.
This elegant looking set is made from insulated stainless steel and is BPA-free. The set includes an insulated stainless steel shaker, jigger, and two S'well 10oz Tumblers.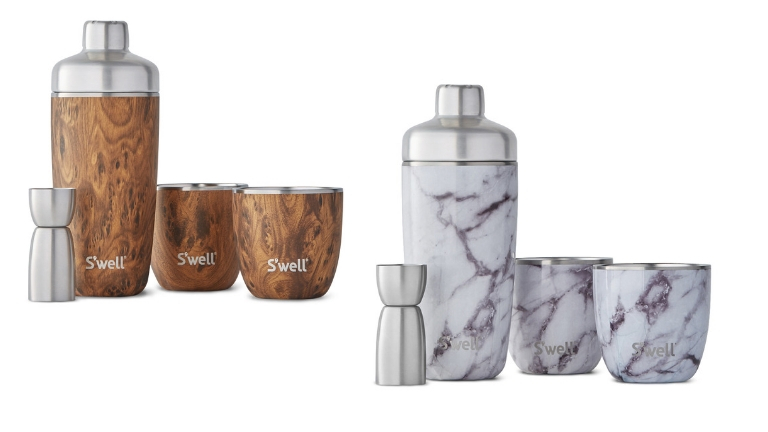 Christmas gifts for those who are a sucker for a new gadget
This is THE gift for all those keen cyclists out there. This Blubel smart Bicycle Bell is a stylish cycling navigation system that directs you to the least traffic-clogged routes.

The Bluetooth-connected bell uses your phone's sat nav technology meaning you'll no longer need to look at your phone for directions when out for a relaxing bike ride, in fact your phone can now stay in your bag which means fewer dangerous distractions, fewer phone smashes and probably less theft.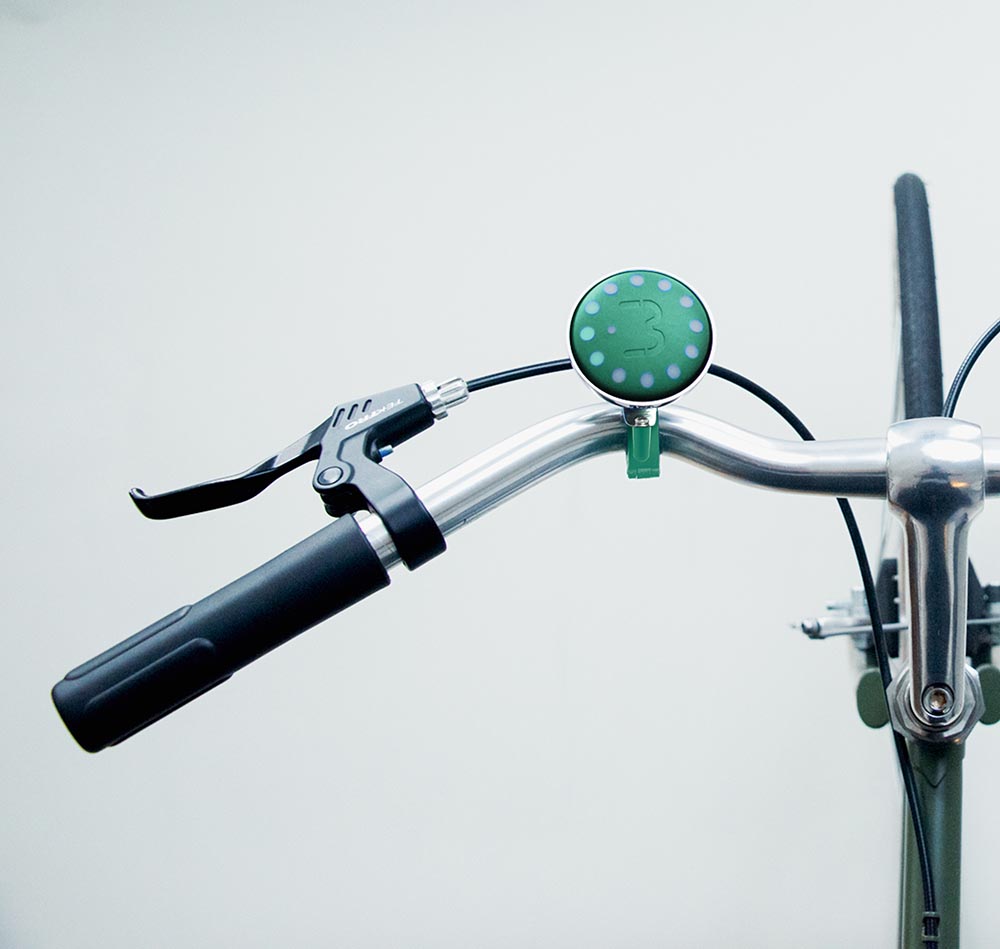 With Blubel your eyes are kept safely on the road and not squinting at a phone to check whether you've taken the right road. The app that this gadget uses, can be used anywhere in the world making it perfect for holidays.
Blubel is available in Charcoal, Ruby, Indigo, Green, Seafoam and Fuchsia via the online store. The Blubel app is available on App Store and Google Play.
If your Christmas and holiday pics always seem to be missing that all important person – you – it might be time to up your selfie game with the Evoko Groupie.  One big leap up from the famous selfie stick, this portable gadget, wide-angle illumination lens makes group shots a doddle and synchs effortlessly to any computer, laptop or smartphone.
Simply put, it expands the field of vision to fit in everybody you want in the pic along with that perfect  view behind you.

Nestling within stylish Jo Malone-esque packaging and housed within a specially designed travel case, the Groupie has a built-in discreet USB charger to power up its 8 LED lights lasting up to 13.5 hours making it portable and easy to take on your travels to even the most remote locations.
Top beauty Christmas gifts
For £199 we're expecting a Christmas miracle and that's exactly what the Young LDN Limited Edition Party Season Survival Kit is offering. Think facial in a box with thanks to the unique Cryo-Ball that boosts microcirculation brightening dull complexions, while sculpting and de-puffing your skin. Essential in the run up to holiday season with all the parties and over indulgence to come.
To keep eyes sparkling and at their very best, this kit features an Emergency Eye Lift from Circadia, to instantly tighten and lift the eye area, as well as plumping fine lines.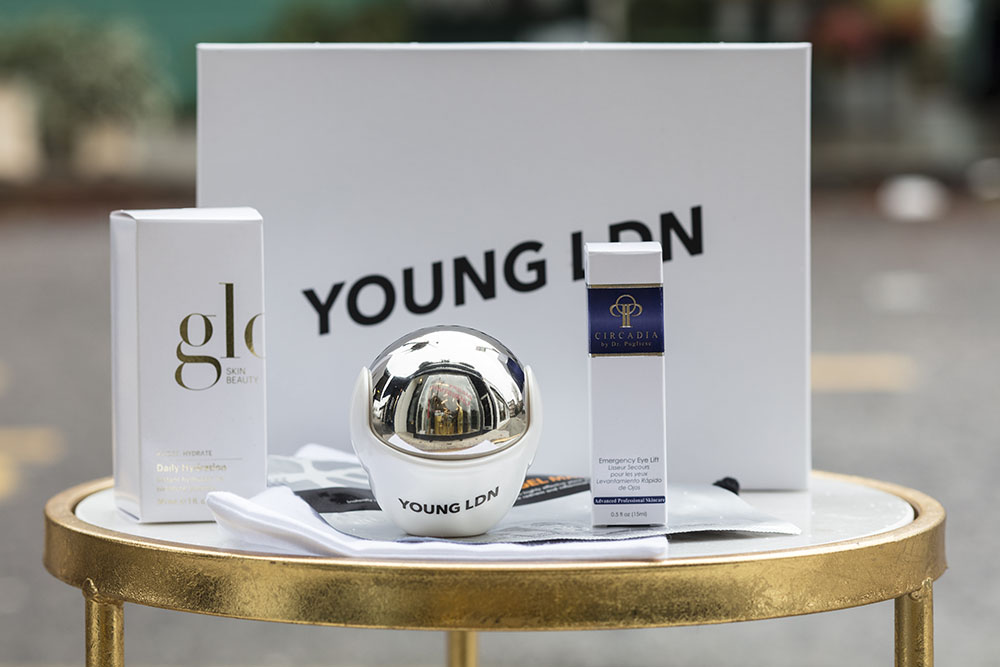 Beauty good tidings to you and your skin. Whoever you decide to gift with this gorgeous set, they'll be spoilt for choice with this new Moisture Rich Miracle Facial Trio from leading Australian Botanical Skincare Brand A'kin.
The A'Kin Facial Trio Gift Set includes three of the brand's signature hero products to help detox, hydrate and nourish skin this Christmas.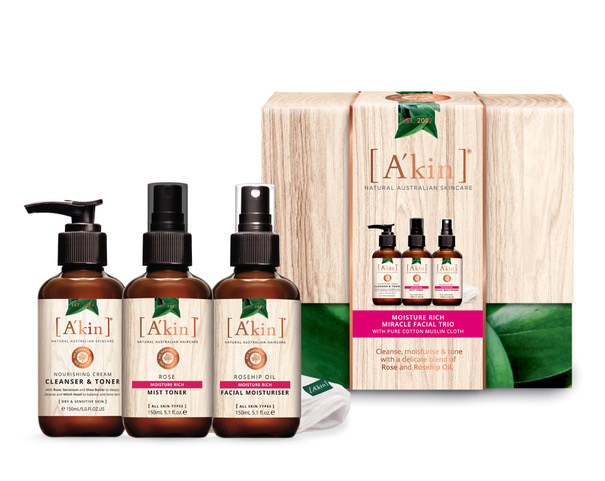 Housed in pretty packaging, it also includes a muslin cloth for cleansing. This will be the ultimate beauty gift that is sure to delight your loved ones this Christmas.
Late nights are bound to take their toll when Christmas comes to town.
Help your friends to stay bright eyed and bushy tailed this party season with these skin-boosting Co-enzyme Q10 eye-masks,  designed to soothe away all tell-tale signs of the night before.
The bea Skin Care Recovery Treatment Eye Masks refresh the delicate under-eye area by tackling the appearance of dark circles, making tired eyes appear fresher and improving the skin's light reflecting properties for bright-eyed, fresh faced look your party animal friends will love.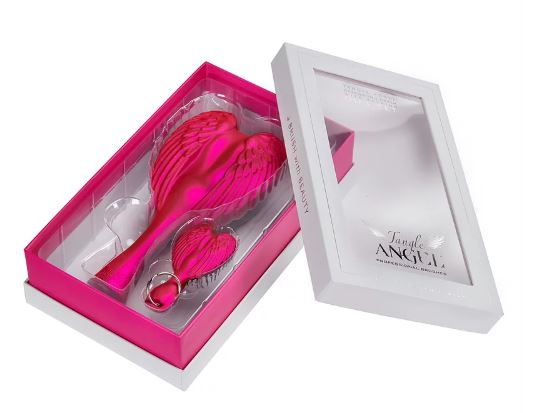 For the tangle-haired Rapunzels in your life, this hair-saving Tangle Angel brush, plus Tangle Angel Baby keyring is our favourite kind of present: both functional and frivolous.
The Tangle Angel Original detangling hairbrush can gently, yet effectively deal with even the worst bird's nest or bedhead.
Perfect for detangling both wet and dry hair, it also makes a great blow-drying brush and is suitable for all hair types.
For that person who always likes to play games at Christmas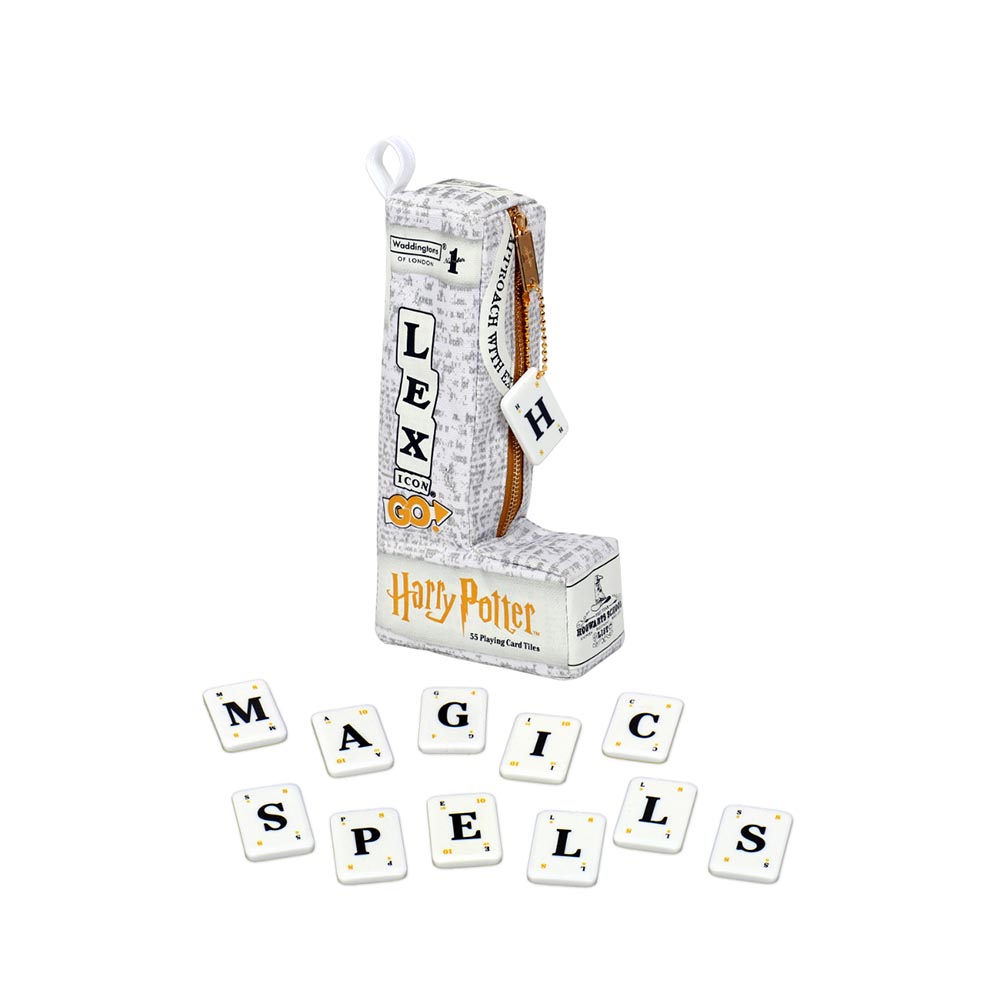 Know any Harry Potter fans?
The Classic Word Game, Lexicon Go meets the Wizarding World of Harry Potter. If you know any crazy Harry Potter fans (like us)  they'll love this new word game.
This fun-filled educational word game has a magical twist. Become a champion wordsmith using special Harry Potter tiles.
Create crosswords and anagrams as you compete to get rid of all your letters by making words.
This is a classic game of quick thinking. Be the first to get rid of all your playing card tiles by creating words or attacking other players' words. Make the word 'Snitch' and you've won the round.
Christmas must-have gifts for fitness fanatics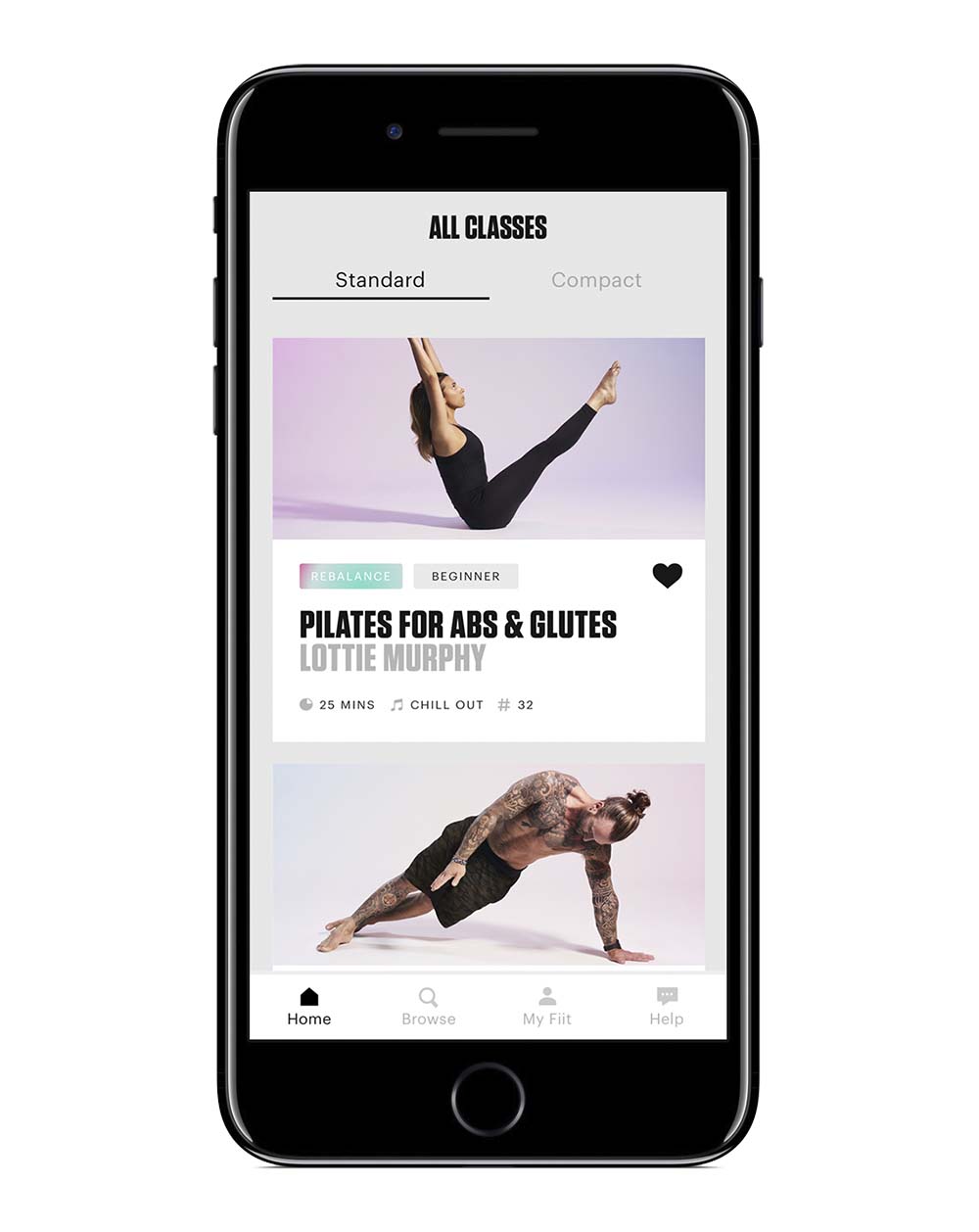 Save your fit friends a fortune this year. Treat them to a year's membership of Fiit and they'll soon be ready to cancel their gym membership.
Fiit will let them join in a variety of specialist classes, in the comfort of their own living room, hotel room or even gym studio.
Whatever their fitness level, they'll be able to tap into a variety of boutique studio classes, from HIIT to Hatha.
These fitness classes are taught by the UK's leading Personal Trainers who will become Sweat Sidekicks as they motivate members through each sweat drenching workout.
The membership comes with a chest strap worth £65, embedded with an accelerometer allowing members to see real-time performance metrics such as reps, calories and heart rate live on the dashboard, helping members push themselves harder each session. Think of it as a pocket sized PT which truly packs a punch.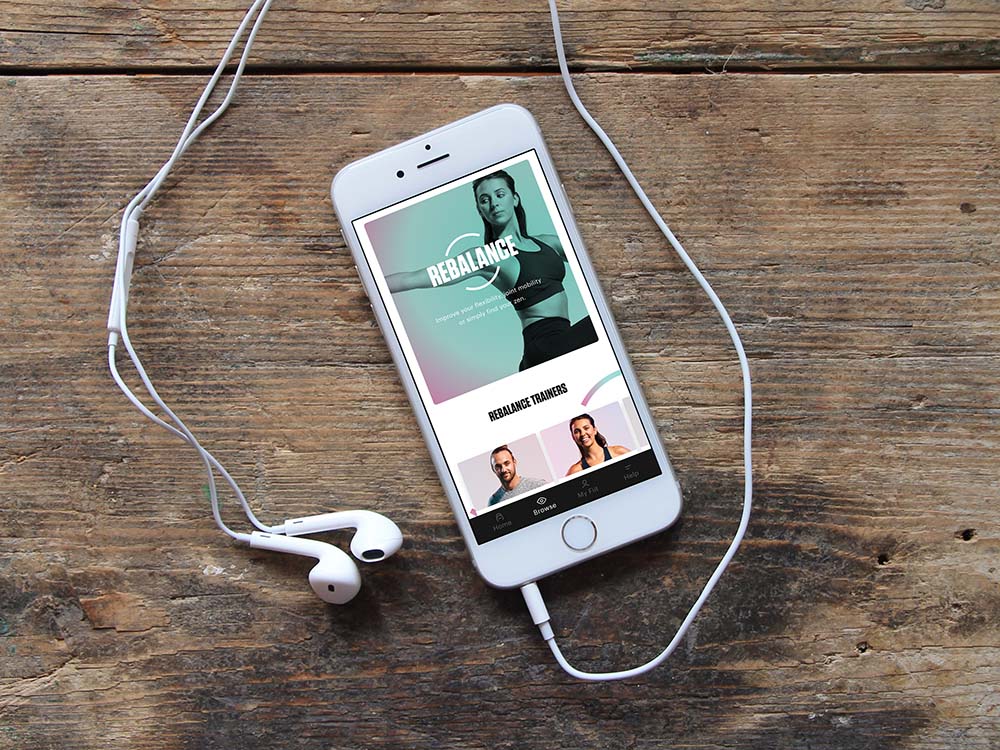 The number one fitness tracker is now better than ever, Fitbit Charge 3 was designed to give customers a deeper understanding of their body, health and progress.
We'd need a whole day to explain all the wonderful things this Fitbit can do but we'll keep it simple. This Fitbit will tack heart rate 24/7, will say exactly how many calories you have burnt throughout the day and automatically tell whether you are walking, running or swimming. This Fitbit can also track sleep cycles from light, deep and REM sleep stages offering nightly insights into your sleep schedule.
Shall we go on? Female health tracker, swim-proof, Fitbit pay and guided breathing sessions – the never ending list of this tracker's abilities is truly that – never ending.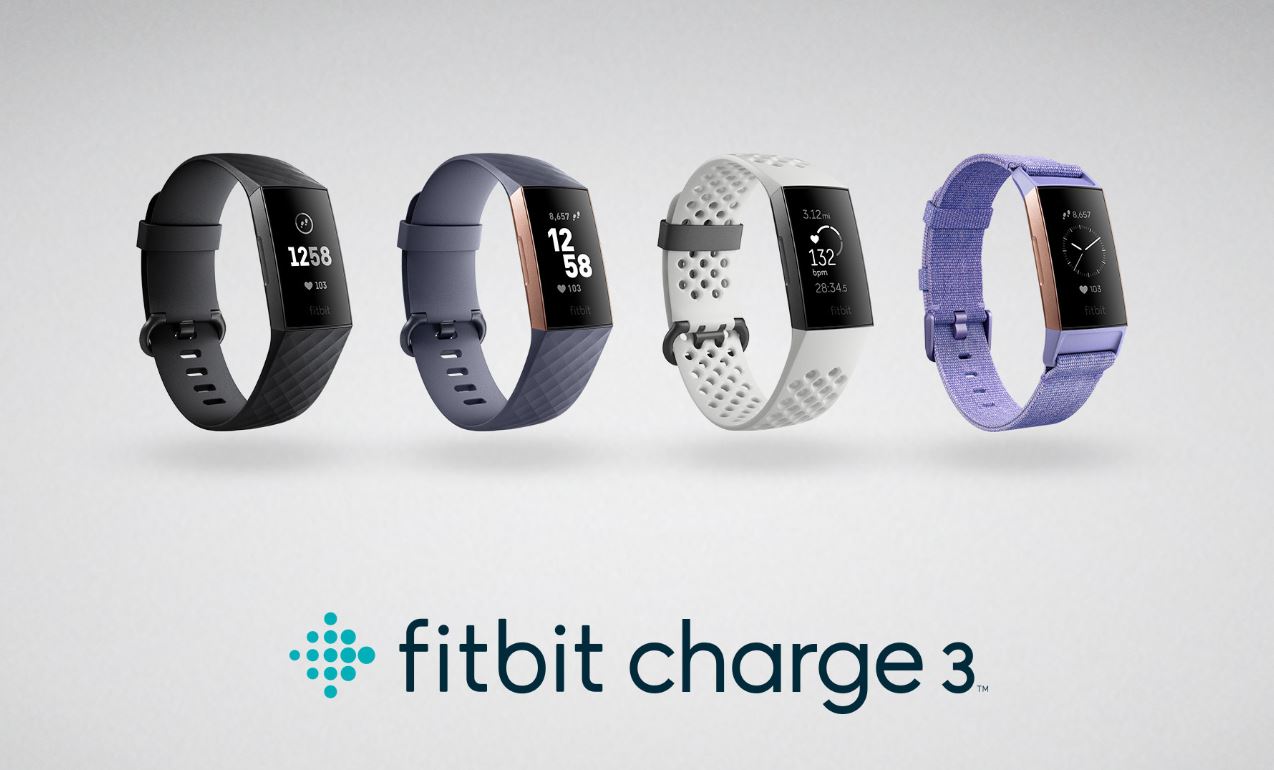 The perfect set of wireless headphones for a pumped up gym session, bike ride, morning run and more. Jakan combines 12 hours of wireless playtime with a convenient, minimal earbud fit. These headphones are great for listening to music and picking up calls on the go.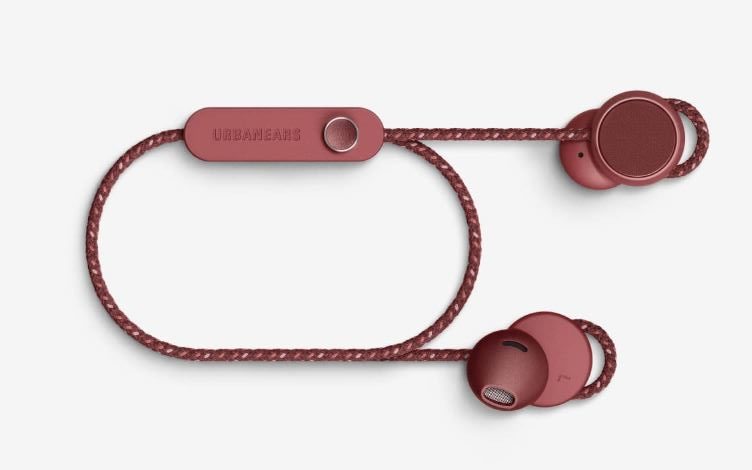 The headphones include an adjustable, ergonomic fit, intuitive control knob and magnetic earbuds for around-the-neck wear. Add to that magic combination a clear and precise sound, and you have the ideal, tangle-free companion.
Available in 7 colours at www.urbanears.com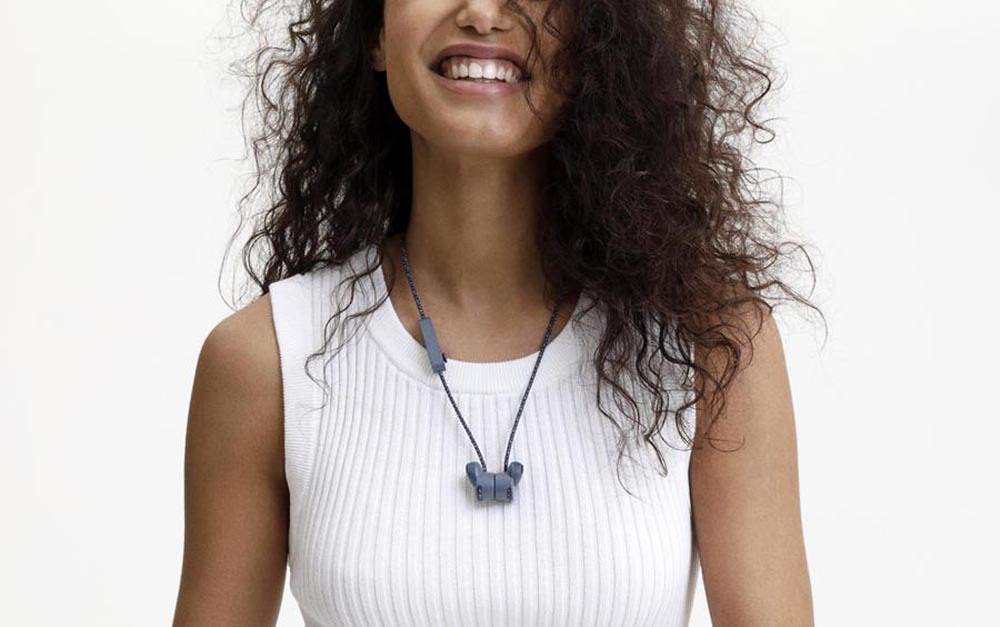 For a friend who has more fitness gear than normal clothes they may just love these options from funky fitness brand Tikiboo.
Tikiboo leggings have 360-degree stretch LYCRA fabric and are complimented by a flattering high-waisted band. The leggings also include a zip pocket on rear of the waistband to fit a large phone and are perfect for both cold and warm environments.
The Tikiboo sports bras have a wide chest band which provides the perfect level of support and comfort for moderate workouts like CrossFit, gym classes or yoga. The supple LYCRA fabric wicks away moisture and flat-lock seams minimise rubbing. There is even triple straps at the back to add a delicate touch to this design.
Black Signature Leggings, £32.99
Black Signature Mesh Bra, £24.99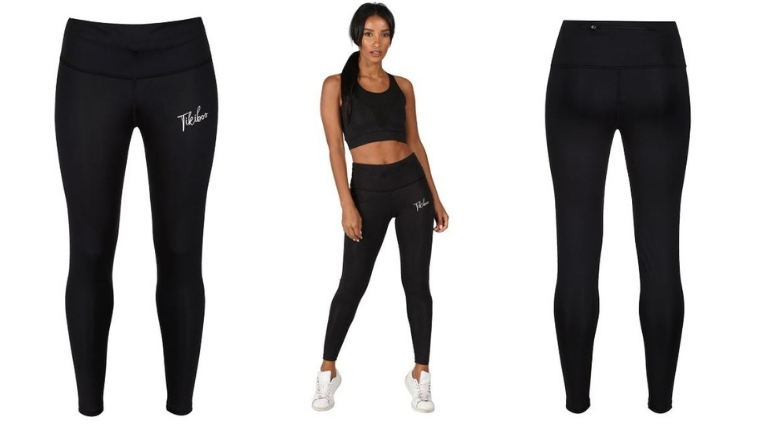 Candy Tiger Cross Back Bra, £28.99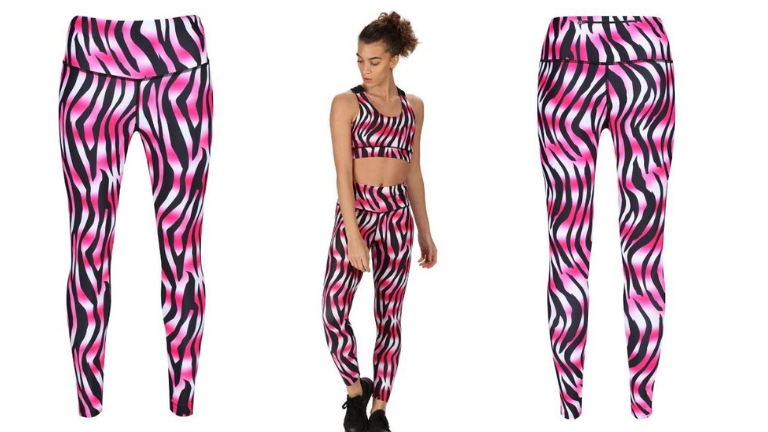 Bright sparks who take their lengths seriously will love this new eye-catching compeition swimsuit by Speedo. Built from high performance, quick-drying Endurance®+ fabric, it stretches with every reach and tumble and is 100% chlorine resistant.  Guaranteed to make a splash.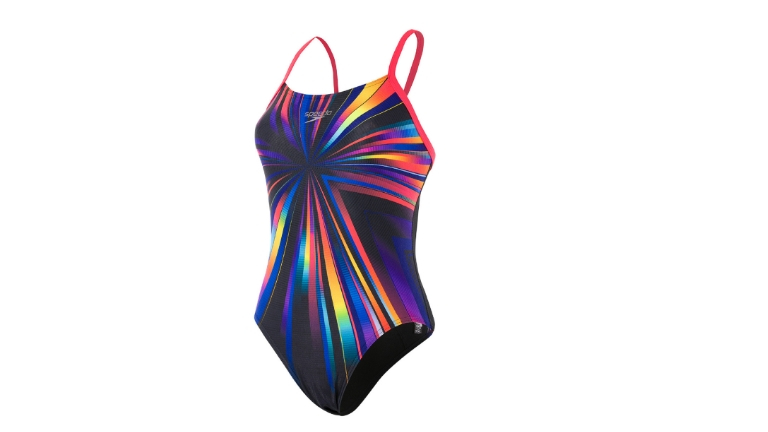 The perfect gift for any music fan or gym goer this Christmas, MIIEGO's new BOOM wireless earphones offer comfort and style. The BOOM headset comes with an innovative extra feature – the interchangeable ear cushion system.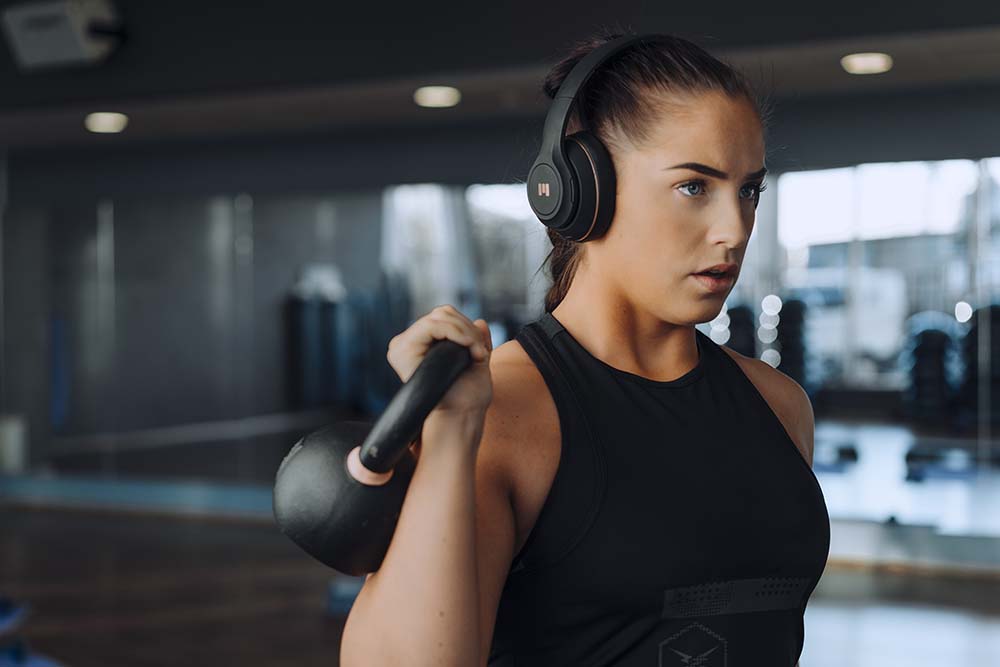 This allows users to switch between plush faux-leather ear cushions and a highly breathable sports version – complete with washable cushions – depending on their level of activity and preference.
BOOM earphones are totally wireless, allowing absolute freedom to take fitness work-outs to the next level, without wires in the way: no wires, no worries.
Key Features include an interchangeable, washable ear cushion system – making odour prevention easy, an extended battery life of 19+ hours, no more worrying about running out of battery half way through a 10-hour flight. The headphones also come with a wire attachment (standard 3.5mm headphone jack), in case someone forgets to charge or they run out of battery.
Excellent sound quality, sweatproof with a built-in microphone – allowing you to take and make calls, wherever they are. These headphones really do cover all bases.
Available in two colours: Classic Black, Rose Gold in Black
Now with 20% off until Christmas with Code: Xmas20
The MZ-20 is a smart scale that rewards your efforts by keeping track of your data like weight, body fat, BMR.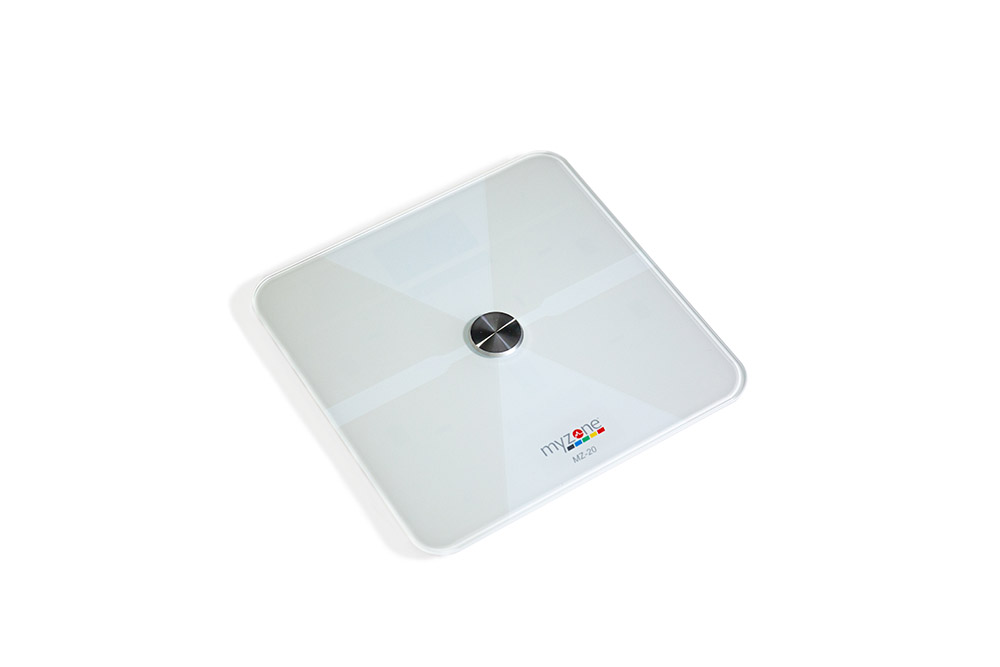 With its sleek design, the MZ-20 is available in two colours and works directly with the Myzone app via Bluetooth.
Ideal for people wanting to manage and understand their weight, body fat and muscle mass.
Christmas gifts for chocolate lovers
Four of Ombar's best-selling organic, vegan and fair trade chocolate bars, all in one lovely gift box. This is a gift you can feel good about giving.
The beautiful box of delicious goodness, features their best-selling organic, vegan and fair trade chocolate bars. Each bar is full of pure, plant-based cacao goodness, the Ombar Gift Box includes the following 35g bars: 1x Coco Mylk, 1x Coconut 60%, 1x 72% Cacao, 1x 90% Cacao.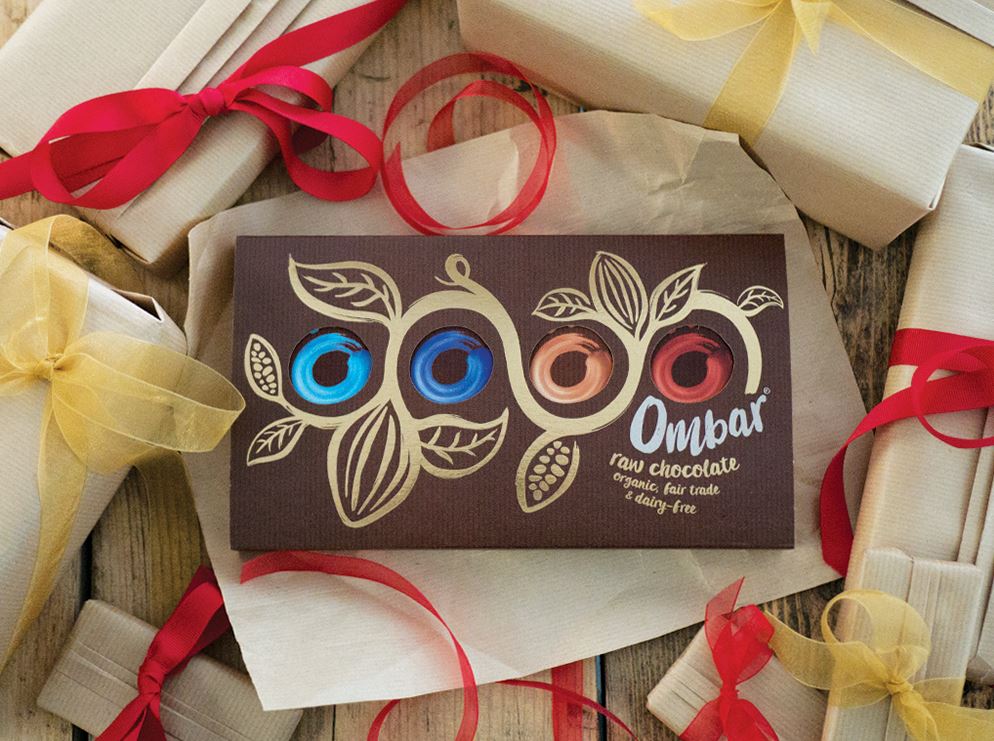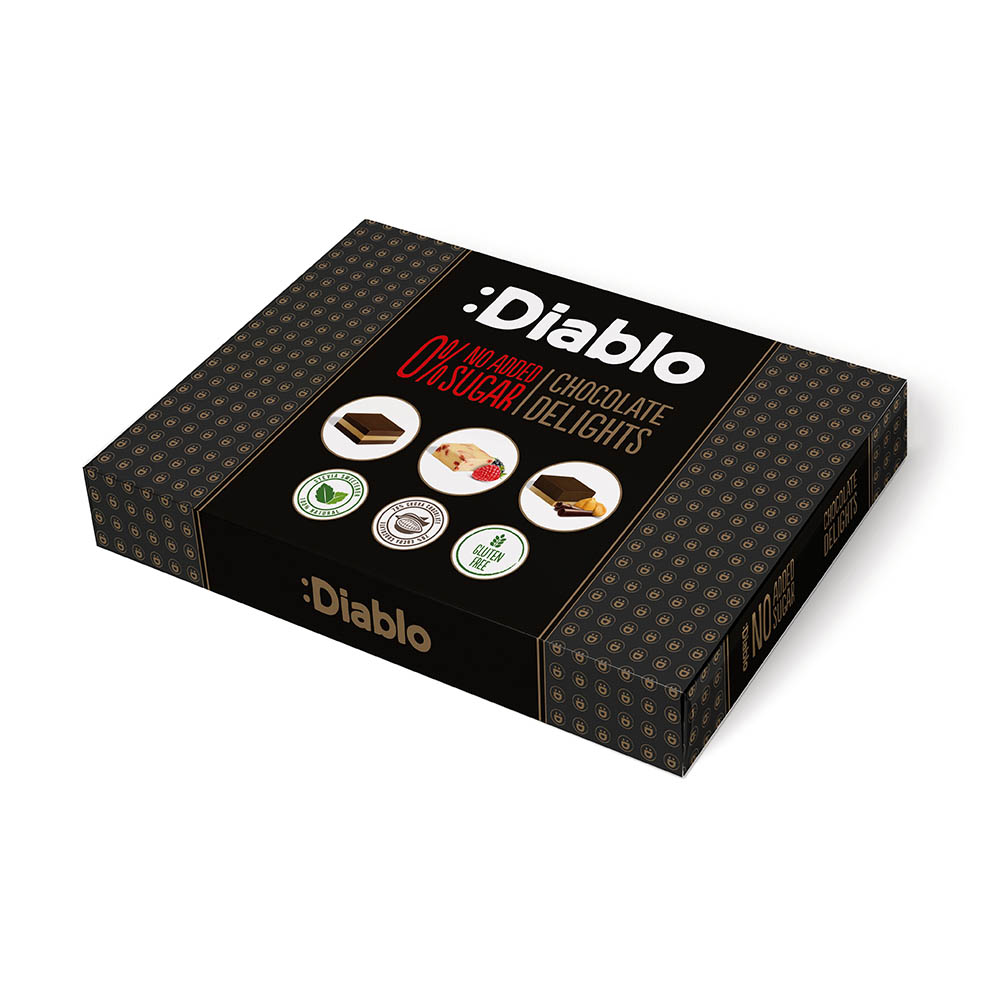 The Diablo Delight Box is perfect for those who are on a sugar controlled diet this Christmas, or for those just wanting to cut down on the sugar this festive season. These no added sugar treats are made with gluten free sweeteners stevia and maltitol.
The delicious choccies selection include 70% cocoa dark chocolate, mixed with hazelnut praline nougat, smooth praline with hazelnuts, creamy white chocolate with raspberries.
There are 12 chocolate delights per box, with one chocolate at 55 calories (5g carbs) so, while they may be no added sugar, maybe mention that whoever opens these shouldn't go too crazy.
Try also, Diablo Hazelnut Chocolate spread:
Chocolate Spread, £3.29 (each)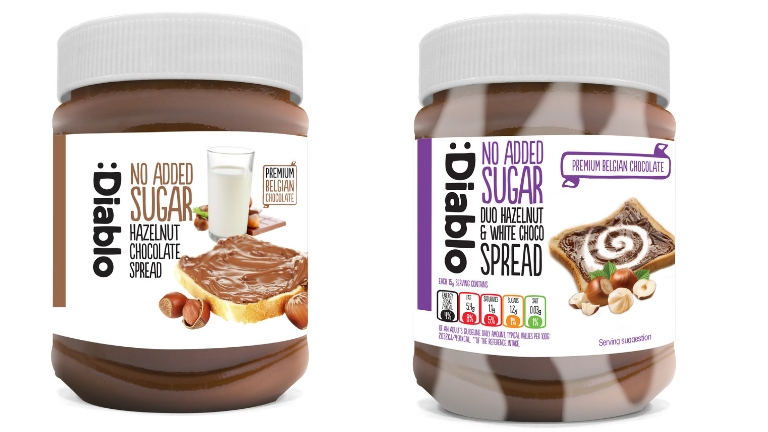 The Free From Kitchen Co.
Chocolate Selection Box, Now £1.50
Perfect for kids and adults alike, who doesn't love a selection box at Christmas? This selection box is vegan, wheat free, gluten free and milk free – oh but still delicious, perfect for anyone who has any specific dietary needs.
Selection box includes, Free From Chocolate Bar, Free From Coins, Free From Chocolate Lollies, Free From White Chocolate Bar.  Available from Tesco stores nationwide and online.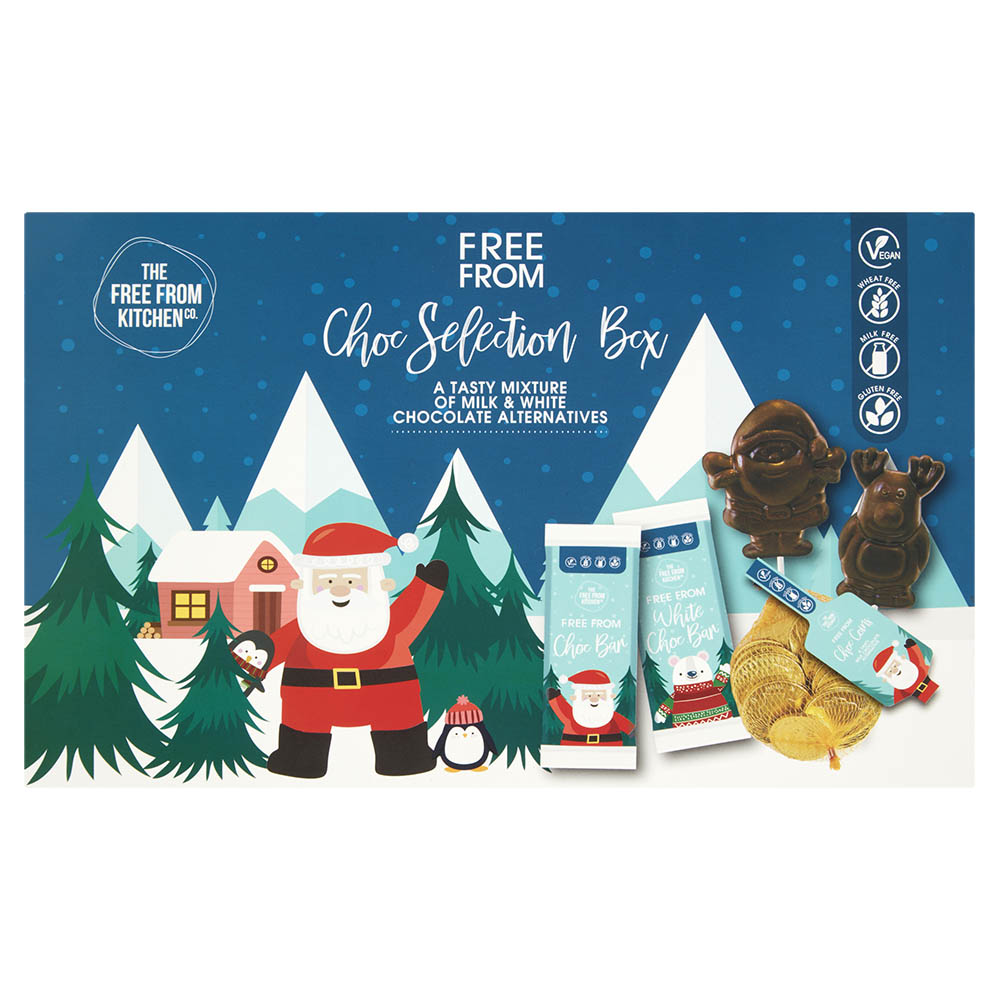 And for those that just want to chill out this Christmas…
Healthspan CBD oil
A gift for you maybe? For those of us who just want the Christmas gift of peace and tranquility even if just for a few hours, why not try some CBD oil this festive season? So many of us don't know how to relax, so if you or anyone you love needs some help in the 'chiling out department', then CBD oil will help them to do just that – enjoy.
High Strength CBD Oil 30 Capsules, £15.95
High Strength CBD Oil Drops, 10ml bottle £15.95
More: CBD oil: 3 A-listers that love it and EXACTLY what it is and what it does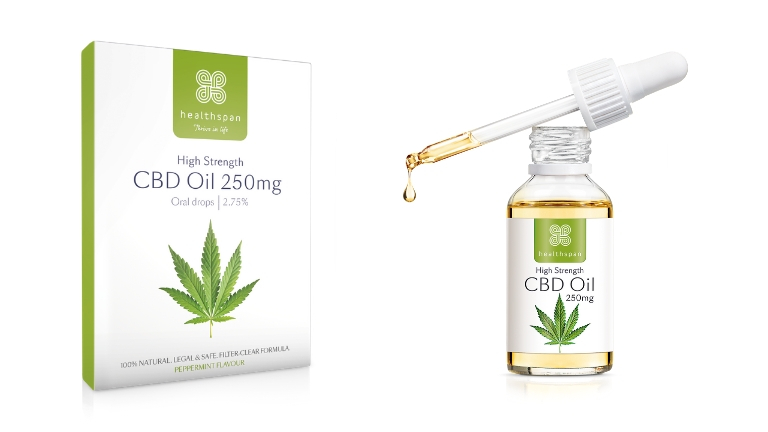 Christmas Stocking Fillers
These Unicorn Shimmer Prosecco Drops set of colourful and fruity sparkle drops makes the perfect gift for the prosecco lover this Christmas.
The set is also great for entertaining over the festive period, to wow your guests with sparkly colourful drinks.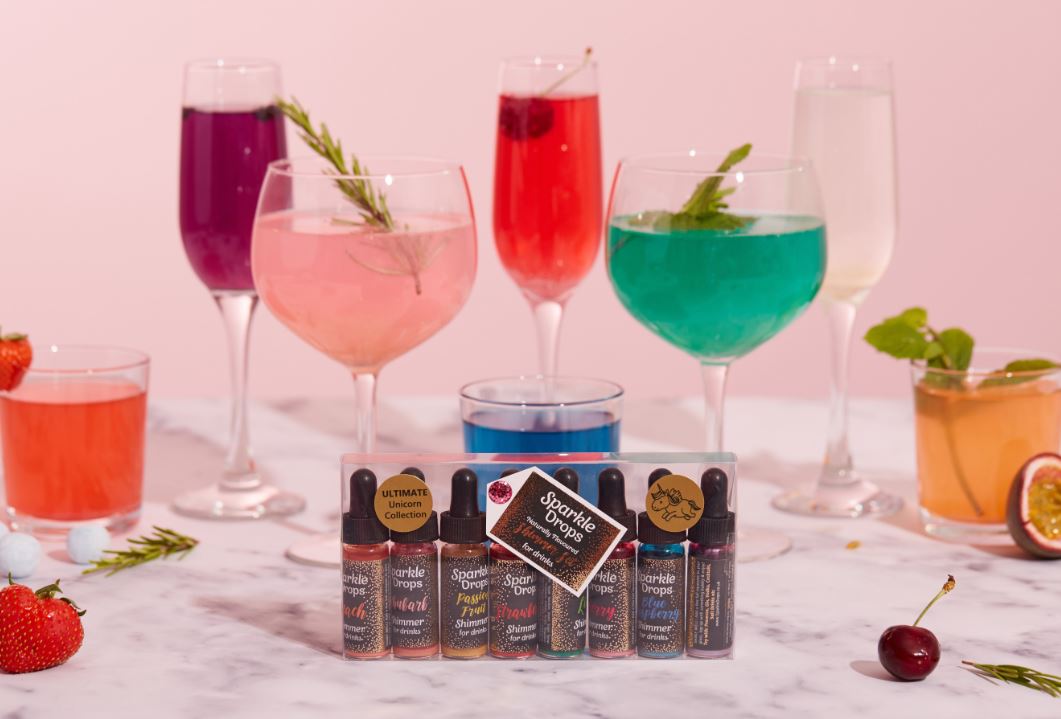 The naturally flavoured fruity drops add a real zing to prosecco, gin or cocktails. Simply add a few squeezes from the pipette into a glass and top up with a favourite tipple for a gorgeous shimmery drink.
The set includes eight individual pots of bright shimmer drops, enough for approximately 80 glasses of colourful fizz.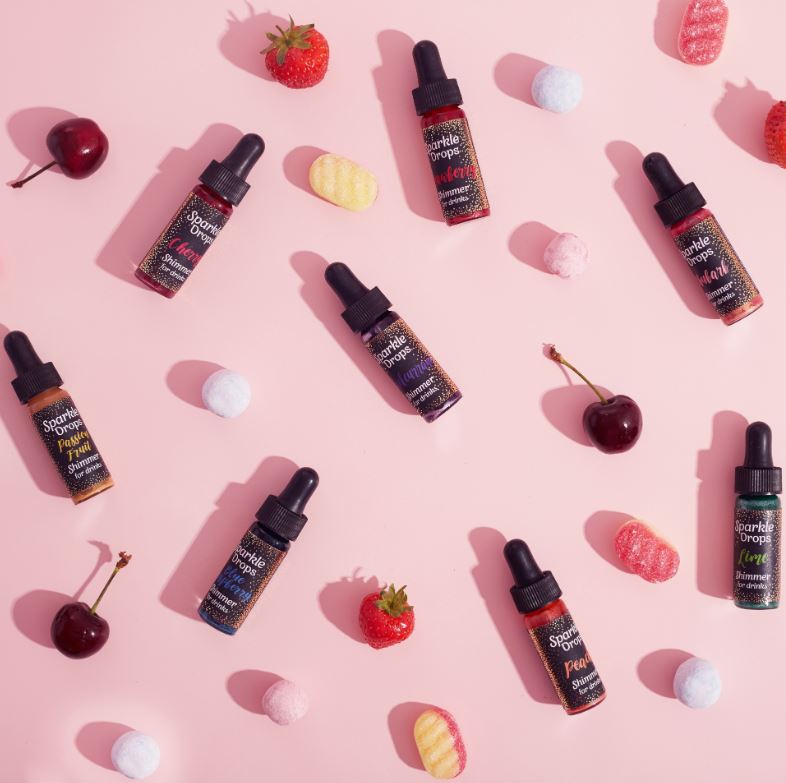 Each fruity flavour has its own sparkly colour:
Passionfruit – Gold
Strawberry – Red
Cherry – Pink
Raspberry – Blue
Blackcurrant – Purple
Rhubarb – Rose Gold
Peach – Peach
Lime – Green
YUM.
This Nivea Lip Care gift set is a sweet collection of four NIVEA lip care must haves for this Christmas. The sumptuous lip butters and balms make lips irresistibly soft and come beautifully presented in a red heart-shaped tin.
The set includes NIVEA Pearly Shine Caring Lip Balm, NIVEA Caring Lip Butter Raspberry Rosé, NIVEA Caring Lip Butter Red and a Limited-Edition NIVEA Original Care Caring Lip Balm.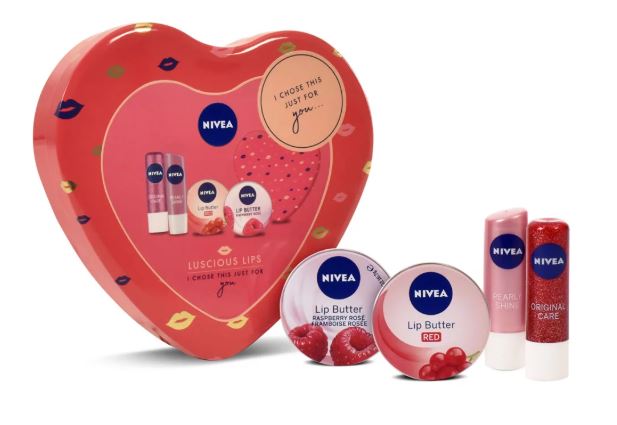 Nivea Winter Treats are the perfect saviours for dry lips this winter and perfect as a stocking filler.
There are three flavours, Blueberry Blush, Red, Vanilla and Macadamia – all of which come enclosed in a ornamental ball with a fluffy pom pom attached – cute.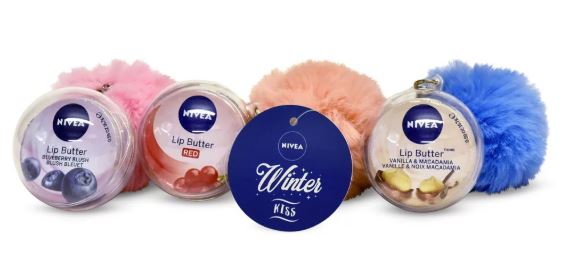 Make some delicious homemade gin in time for the festive season with a Christmas Gin Kit. A perfect gift for the gin lover this Christmas.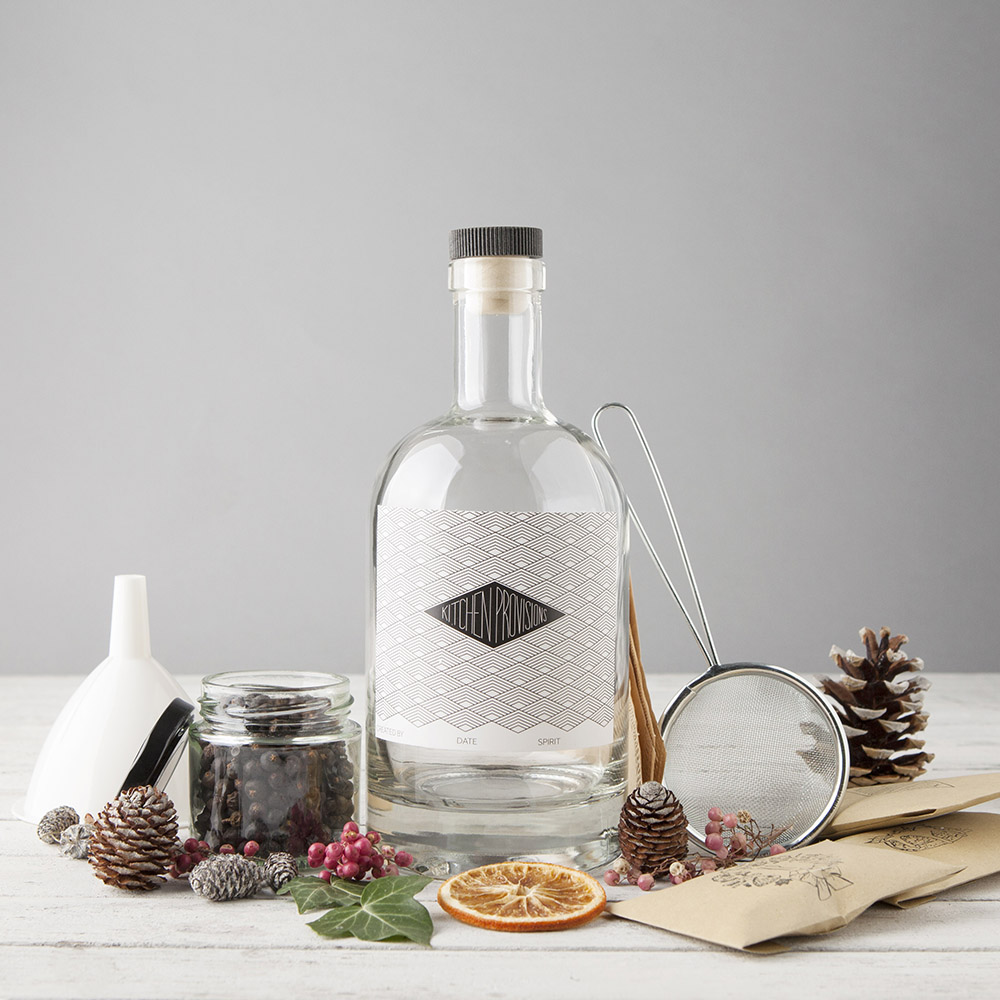 Ingredients and instructions are included to transform a bottle of vodka into your own blend of compound gin. The process takes around 24 hours, and the kit will make three 750ml bottles of homemade gin with three different spicy and citrus blends of botanicals to get you feeling festive.
Kit Contents: 750ml glass bottle and Christmas label, fine mesh sieve, funnel, filter paper, three sachets of Kitchen Provisions Christmas botanicals blend (three different blends included), jar of juniper berries and instruction booklet.
Vegan, gluten-free, vegetarian, dairy free.
More Healthista Content:
15 party make-up hacks this gorgeous beauty editor swears by
7 healthy Christmas recipes to try this year
Low-carb recipes for last minute Christmas weight loss
Could a £79 anti-ageing serum REALLY change this woman's skin?
Like this article? Sign up to our newsletter to get more articles like this delivered straight to your inbox.