Beauty expert and former beauty director at Red magazine Annabel Meggeson has the party make-up hacks to get you looking effortlessly glam fast this festive season
Even the most minimal make-up wearers seem to want to do something a bit special for Christmas parties. I lost count of the number of times at work I used to be asked if I could do a little 'zuzh' before my colleagues headed off into their respective hazes of mulled wine and hedonism. After a lot of trial and error, these are the party make-up hacks I use again and again.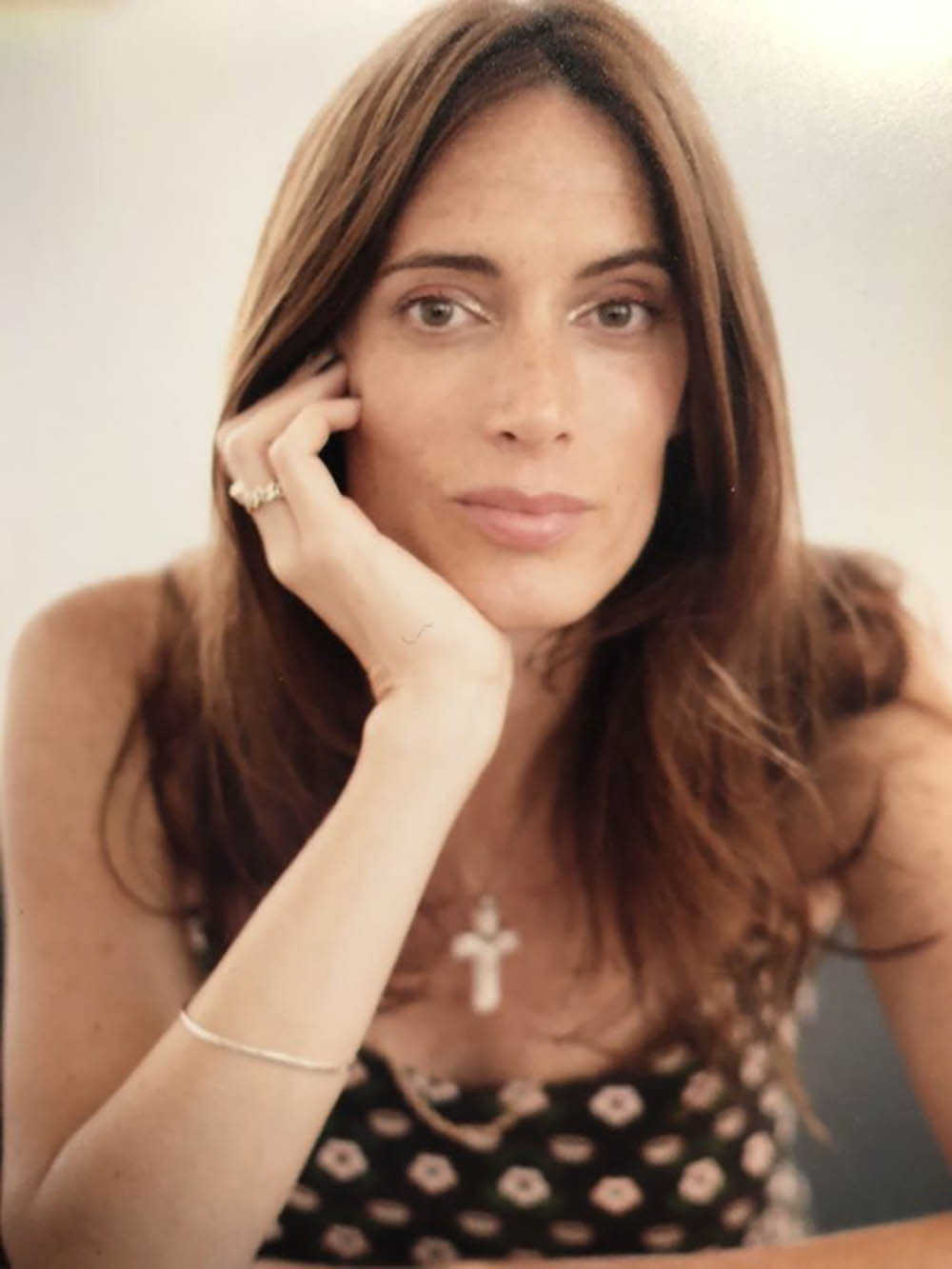 #1 Learn the most flattering glitter trick of all time
I've been banging on about Urban Decay's Heavy Metal Glitter Eyeliner, £27, for years, but it still provides the best glitter look for eyes bar none. The pale burnished gold colour is elegant not brash and the way it catches the light makes your eyes look sparklier and prettier. (True fact: I've never once worn it without getting at least one compliment.) The texture's great, too, meaning it's easy to apply and doesn't drop. My favourite way to wear it for parties is with a taupe-y brown eye shadow blended onto my lower lids – the warm, smokiness of taupe tones well with the gold – and the glitter drawn in a fine line right the way along my upper lashes. Finish with a good coating of mascara.
#2 Go for even more glitter
If you're in the mood, use the Urban Decay Heavy Metal Glitter Eyeliner mentioned above in the inner corners only, then a different colour along the lash line. It'll feel very party but stays firmly in the realm of flattering, thanks to the way the pale gold catches the light – and the fact you've confined all glitter to the lash line only. For your second colour, try Urban Decay again or Chantecaille's Les Perles Metallic Eye Liners, £34 each. The violet one is popular with beauty editors.
#3 Think pink, not red
When I want to rock a lip (normally when I've decided to wear a trouser suit), I always go pink, as it makes skin look brighter (and teeth look whiter) no matter what. If your skin's not singing, reds and burgundies can wash you out. My go-to is Laura Mercier's Velour Extreme Matte Lipstick in Fab £40.36.  It's almost neon-looking, but don't be alarmed. The tones are flattering and the creamy-matte texture utterly modern. Apply it directly from the bullet (it's the perfect shape for precision application), mute it down with your finger and pat the excess onto your cheeks, blending well.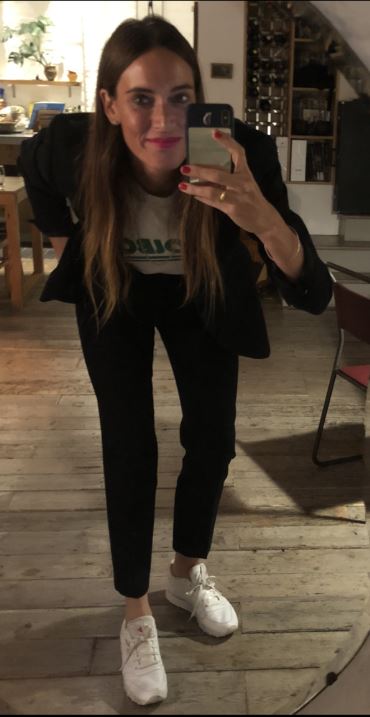 #4 Invest in the instant skin brightener everyone should own
Blush breathes life into pale, winter skin. Fact. I consider it so essential it's now part of my skin routine. I use a cheek stain – Clinique's Lip + Cheek Flush, £14 – and blend it in straight after moisturiser. Stains are tricky to work when your skin's not super juicy so I use Max Factor's Crème Puff Blush in Gorgeous Berries, £4.99,  or Clinique's Chubby Stick in Robust Rhubarb, £18, when reapplying. Another favourite trick is to apply a tiny bit too much blush when you're doing your make-up and by the time you get out of the door, it'll be at just the right 'temperature'. (Do check though and pat it down if necessary – a 'high' flush is pretty when it looks natural; when it looks like Aunt Sally did your make-up, not so much.)
#5 Cheat at foundation
It's something we feel we should wear and surely if we got it right it would solve all our complexion ills, but the truth is foundation doesn't always work. If skin is too dry or too end-of-dayish or too whatever, foundation can do more harm than good. This is when I use bronzer instead. It warms and evens out your skin tone in the same way foundation can, but it never goes patchy or dry and if you build it up carefully in very sheer layers it looks effortless. I'm devoted to Kevyn Aucoin's Sheer The Celestial Bronzing Veil, £39, for its natural, shimmer-free look. My top tip? Once you've loaded your brush and given it a good tap, swirl it onto your ears and nose first, as these areas can take the excess, without looking streaky or unnatural. The rest of your face benefits from the sheerest application, repeated to taste.
#6 Try the brow trick all make-up artists use
Today's gels and waxes are geared towards making brows beefier, but pencilling in a little extra length adds structure and definition to your whole face. Start by filling in your brows using a soft, fine pencil like Benefit Precisely My Brow, £18 (so brilliant), then just stroke it out a couple of millimitress when you get to the ends, following your brows' natural shape. It's a small hack that makes a big difference to your final look.
#7 Never have to Google smoky eye tutorial again
It's the Holy Grail of party make-up, but what does smoky eye actually mean? A lid full of the darkest eye shadow you can find? Waxy eyeliner waywardly smudged around your whole eye? It took me years to realise that smoky = simply, a dark colour blended out. Take a nice, soft waxy eyeliner in black, brown or grey and work it along your upper lash line. It doesn't have to be perfect, just wiggle it along, staying as close to the lash line as possible. Then use a pencil brush (Laura Mercier and Mac do good ones) to smudge and blend the line till it becomes soft and smoky. You can use the brush, your fingers or cotton buds to neaten things up, but as you're working close to the lash line with small-ish amounts of kohl, you'll find this is an easy look to control. Once you've got this basic smoky in place, you can add more kohl or eyeshadow or sparkles according to mood. Finish off with mascara and you're ready to go. PS If like me you can't keep eye make-up in place for more than an hour, try my excellent, alternative smoky eye trick below.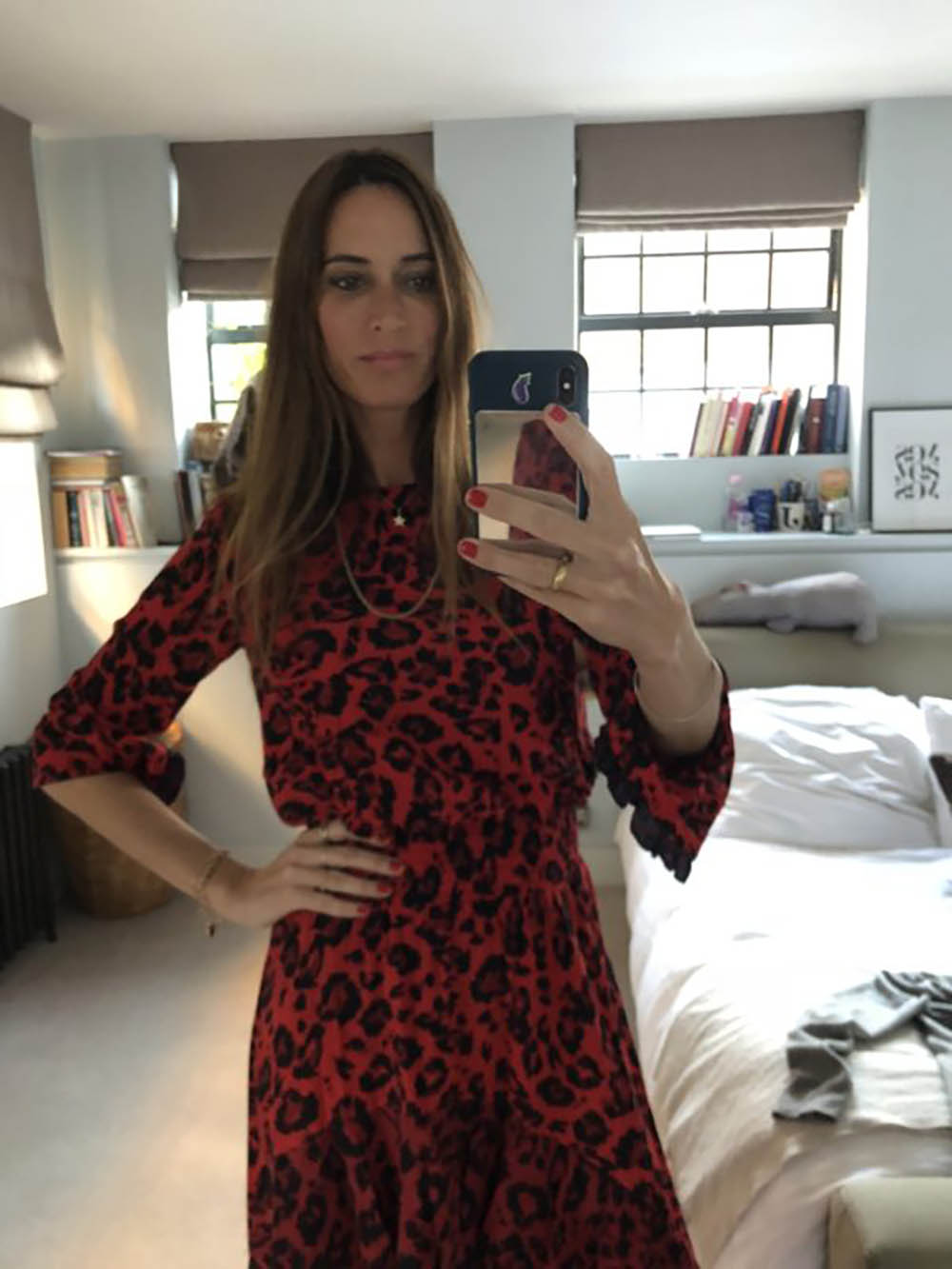 #8 Bag the best anti-ageing make-up trick EVER
I can do the cutest smoky eye in the world but an hour later, it will be half way down my face, making me look older and more tired – and definitely less cute – than I did without it. Cue what is possibly my favourite beauty tip of all time: the night before a party, rim your eyes with lashings and lashings of black kohl. (Bare Minerals Round The Clock Intense Cream Glide Eyeliner, £16, is really good – I've had mine on the go for ages.) Work it into the lashline, waterline, top, bottom… just go for it. Then go to bed. The next day, do your skincare routine as normal (including cleansing), and you should find you're left with just the right amount of eyeliner, primed to stay exactly where it is for the rest of the day (and night). You might need to use a cotton bud just to tidy up anything on the skin and to smooth it out along the lash line, but no biggie. Whenever I have a party, I do this the night before and it works every time.
#9 Learn how to go naked
Sometimes, amidst the glitter and sequins and the red lips, a bare face looks utterly chic. If you've got a great dress and the hair day is good, why not go for a dewy complexion and let everything else do the talking (whilst your dewy complexion whispers, yes, I'm fabulous just as I am). The secret is to spend a bit longer on skincare. Just five extra minutes makes the difference between so-so and glow! Add a hyaluronic serum to your routine straight after toning, then spend a few minutes massing in a face oil; spritz on face mist and leave for a few minutes before finishing up with your usual skincare (more facial oil, serum, moisturiser, whatever; the more unguents you can pack into your skin, the better.)  Finish with an illuminating cream thoroughly rubbed in or use generous strokes of Nude By Nature's fabulous highlighting stick, £18, wherever you want more dewiness, blending it in well.  If you wanted to finish with a little concealer round the eyes, a dot of blush and a slick of nude-y gloss on your lips, I wouldn't tell anyone.
#10 Keep your clutch looking dainty….
….and remove the pressure of looking perfect all night by leaving most of your make-up at home. All you really need is a blush. Skin gets more sallow as the night wears on and this will put life back instantly. Carry a cotton bud for tidy ups and a little tin of Vaseline, as well. Soft, shiny lips look younger and Vaseline's also great for adding a bit of dewiness your skin starts to dry out all over. (Around midnight in my case.)
#11 Master an emergency skin procedure
The worst thing about party makeup can be: you have to apply it after work onto day-old skin. It's enough to sap the party mood right out of you. Unless you're lucky enough to be able to get home, take a shower and start again it's often best not to disrupt existing make-up or even day-old skin too much. Just press and roll a cotton pad soaked in toner onto the greasy parts (in between the eyes, down the side of nose, temples, chin), spritz on Caudalie Beauty Elixir, £32, then press a tissue onto your face. Repeat the mist-tissue protocol once or twice till skin feels gently refreshed.
#12 Give yourself a salon-grade facial in 15 minutes
When skin's in good condition, make-up looks great. If I do this easy, intense facial twice a week during party season, my skin glows. Step 1: Light an aromatic candle, like Seven Seventeen's And Breathe, £34. It puts you in the mood and encourage you to take time over your skin, which your skin by the way LOVES. Step 2: mix a scoop of cleansing balm with a good shake of exfoliating powder and massage into your face for a good minute. (Currently on the go in my bathroom: Trilogy Make-Up Be Gone Cleansing Balm, £20, and De Mamiel Brightening Cleanse And Exfoliate, £45). Take your time to remove the balm with several long, luxurious hot compresses (that's a flannel soaked in hot water, squeezed out then pressed against your face, basically. Step 3: Work in a gentle foaming cleanser, like Fresh Soy Cleanser, and rinse. Step 4: Use Dr Dennis Gross Alpha Beta Universal Daily Peel, £16 for 8. It's a two step – one pad, then the other. I use the two minutes of wait-time in between pads to treat my hands and nails to some dedicated moisturisation, as they're so dry this time of year. Step 5: Warm three or four drops of face oil in your hands and spend as long as you can massaging it in. On my shelf right now: Neighbourhood Botanicals The Daily Glow Facial Oil, £27, and Rituals Ritual Of Namaste Glow Pure Radiance Facial Oil, £32.50. Step 6: Mix Balance Me's Vitamin C Repair Serum, £32, with two drops of their Gradual Tanning Drops, £30, and rub it in very thoroughly (don't forget to wash your hands afterwards). This is a magical combo that imparts a healthy glow to skin without looking fake (or smelling like biscuits). I also love the fact the active ingredient in the gradual tan is from a plant. Step 7: After waiting a couple of minutes, mist your face with a hydrating mist (Caudalie Facial Elixir is a forever favourite). Voila! Soft, glowing skin.
#13 Invest in the right kind of sparkle
If party make-up means sparkly eyeshadow and a red lip and nothing's going to stop you, then… nothing's going to stop you. Consider this, though: red lips go really well with a bronze-y eye shadow and it's a shade that's wearable and grown-up, even when loaded with shimmer. Bobbi Brown, Laura Mercier and Chantecaille all have good shades that won't stray .
#14 Stop lipstick getting on your teeth…
… by putting your finger in your mouth, tightening your lips round it then pulling it out. Sounds weird/ gross, but it works – the excess lipstick comes off on your finger and nowhere else. It's the first thing I do after applying lipstick.
#15 Seduce them with scent
It's not a hack exactly, but I've had so many compliments about my new scent combo, it has the same I-feel-ready-to-take-on-the-night power as a great face of make-up. Dab Hermes' Cardamusc perfume oil, £275 for 20ml, onto your wrists, neck, bellybutton and chest; finish with a few spritzes of Diptyque Fleur De Peau, £115. So sexy.
More Healthista Content
19 beauty products this make-up artist with psoriasis swears by 
22 best makeup products these busy women swear by
11 best sweat proof make-up essentials – from a celebrity makeup artist 
Like this article? Sign up to our newsletter to get more articles like this delivered straight to your inbox.