Celebrity Personal Trainer and Chief of Athletics at F45 Training, Gunnar Peterson reveals his 5 top tips to get a body like an A-Lister
With awards season in full swing and A-List celebrities showcasing their phenomenal physiques in showstopping outfits, many are wondering exactly how they can get themselves a body like the stars.
Healthista recently spoke with Beverly Hills celebrity personal trainer Gunnar Peterson, who has sculpted A-list bodies including Kendall Jenner, Jennifer Lopez, Khloe Kardashian and Kate Beckinsale's.
Gunnar reveals his top five tips to help you train like the stars and get the body you have lusted over…
#1 Have A Plan
To achieve your fitness goals and feel your best, you need to have a plan that incorporates a good mixture of strength and cardio training.
This plan shouldn't be unrealistic and it needs to fit into your daily life.
So if you know you are not an early-riser and won't be able to squeeze in a workout before work, don't bother putting it into your plan as you will only let yourself down.
It is all about trial and error and finding out what works best for you and your lifestyle, especially at the beginning.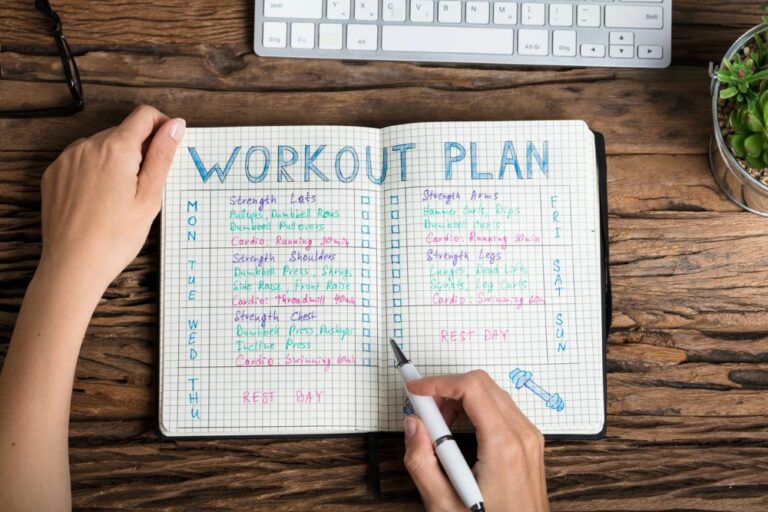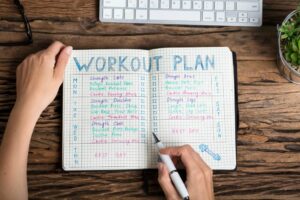 #2 Listen to the Experts
If you don't know how to put a plan together or where to start, I would suggest joining a fitness concept like F45 Training where I have been newly appointed Chief of Athletics.
Their world-class team of experts and sports scientists have curated countless cardio, resistance, and hybrid 45-minute HIIT sessions, to ensure you have a different workout every single day, and it takes all the guesswork out of training.
trainers and instructors are there to help you and guide you
All you need to do is show up and leave the rest to the experts. Remember, trainers and instructors are there to help you and guide you down the right path to reaching your goals.
They can teach you to understand your body better and know what exercises work best for you to get the results you are striving for.
#3 Prioritise Recovery
Many often ignore recovery, but it is as important, if not more, than any other training method.
This is especially the case if you are training with intensity and regularity, as your muscles need time to repair and adapt to the exercises.
By neglecting recovery, you are only punishing yourself as it can cause injuries and burnout, which will do more damage to your fitness regime than skipping a workout.
You can take part in active recovery, or you can have muscle massages and ice baths to help reduce muscle aches and strain to reduce inflammation.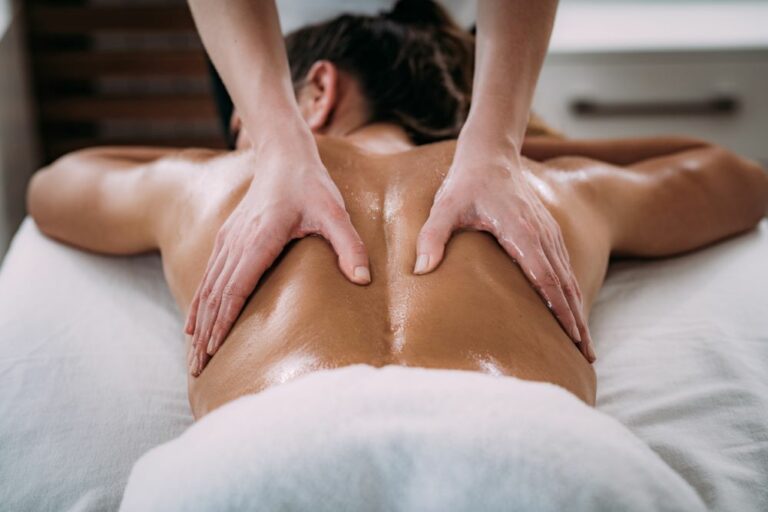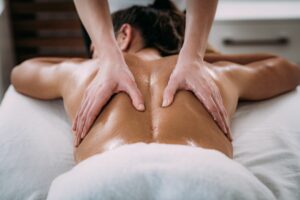 #4 Train With a Friend or In a Group
Training in a group or with another person, is proven to improve consistency and motivation.
There may be days where you find yourself not wanting to exercise – or even get out of bed – but having a friend or workout partner to motivate and encourage you will help you to reach your goals.
another person can also provide you with additional knowledge and skills
Training as part of a group or with another person can also provide you with additional knowledge and skills that you didn't already have or know about, which will help to enhance your results.
It's important not to rely on your workout partners, however, as them skipping a workout shouldn't mean that you need to too!
#5 Have Fun
If you're not getting enjoyment out of your workout regime, you need to change it up and add more fun into it so you can enjoy the process as well as the results.
Having a full fitness plan is hard and tough, so you need to find ways to make it more amusing and make it worth the challenging times.
f you don't enjoy standard workouts in the gym, joining group classes can be a great way to add more fun and variation to the traditional, gym-based workout.
If you don't fancy group sessions or getting a motivational personal trainer, listening to your favourite workout playlist can be another way to encourage you to train and enjoy your time in the gym.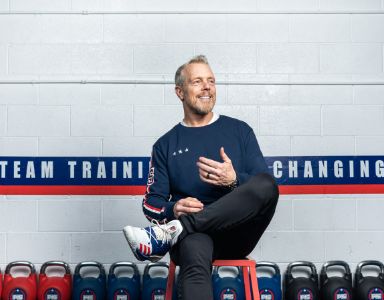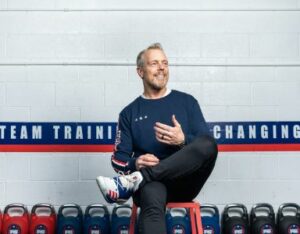 Celebrity personal trainer Gunnar Peterson is the new Chief of Athletics at F45 Training. He has joined F45's world-class team of training experts and sports scientists to support them in cementing F45's offering as the world's best workout.
To kickstart his new role, Gunnar has designed an exclusive ascending weight, pyramid-style resistance workout, which will be launching on the global F45 timetable in April 2022, enabling all F45 members to benefit from his extensive experience and unique training style.
More Healthista Content:
Foodie Friday: 3 quick & easy dinner recipes for your meal prep Sunday
Decision making: 6 ways to be less indecisive
Contact lenses: expert reveals 5 key rules
Boost your sporting performance with these 4 supplements
Feeling overwhelmed? Experts reveal 11 helpful tips
Like this article? Sign up to our newsletter to get more articles like this delivered straight to your inbox.