To kick off our end of January best of diet and fitness special,  Healthsita's Vanessa Chalmers has pored over the latest diet books and found the best for every need
We are nearing the end of January, the month where it seems everyone is jumping aboard the health wagon. In fact, a staggering 62 per cent of us have been been on more than 30 diets in our lifetimes, according to a survey undertaken by Healthista in December 2016. Yet, unfortunately, a whopping 64 per cent of us admit to being unhappy with the size and shape of our bodies and left unsatisfied with the results by the end of the year.
To help you stick to your goals, whatever they may be, Healthista have rounded up the best new diet books that feature meal plans, recipes, fitness regimes, habit-kicking advice or a combination of them all.
Stay tuned to Healthista all week as we bring you two amazing weightlifting workouts, an amazing weight loss transformation, the best new fitness apps, studios and athleisure rules to live by.  Why would you need anything else for your health and wellbeing needs?
Best diet book for: QUICK WEIGHT LOSS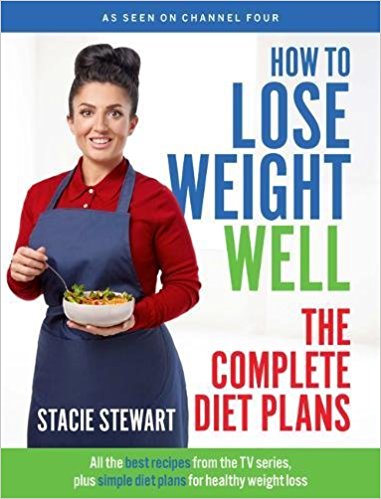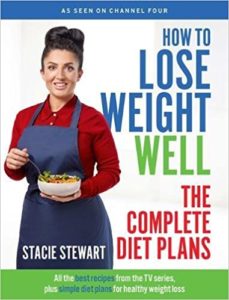 How to Lose Weight Well: The Complete Diet Plans: All the best recipes from the TV series, plus simple diet plans for healthy weight loss
, £10.34
The author Often seen on the TV screen, Stacie Stewart is a chef and presenter on programmes such as Channel 4's Tried & Tasted: The Ultimate Shopping List, This Morning, Loose Women and Sunday Brunch. Her familiarity with the fads of the weight loss and health industry makes her second book far from preachy, and you won't find yourself spending £100 on organic exotic fruit or fancy powders.
Why we love it Stacie's intentions are clear – she wants you to know you can lose weight without sacrificing flavour and tasty food, as long as it is nutritious (at Healthista, we totally stand by this, too).
After giving the low-down on how calorie counting can be beneficial, the book jumps straight into three meal plans, of two weeks each.
The first meal plan is 'Kickstart', which you can potentially lose up to 8lbs in 12 days on. The next is 'Shapeshifters', which has seen results of a stone in six weeks. And lastly, 'Life Changers', a long-term healthy living plan.
You can breathe a sigh of relief at how to-the-point these plans are, and every page is bursting with colourful recipes; things a beginner can totally whip up such as curries, stews, salads and risottos. It makes the idea of weight loss – dare I say it – exciting.
Don't miss The desserts. Owning a healthy café in Brighton, Eat Naked, Stacie has nailed some sweet treats. The more room for the things you love, the easier weight loss will be. Check out the almond butter cups and raw carrot cake. Mmmmmmm.
Buy How to Lose Weight Well: The Complete Diet Plans: All the best recipes from the TV series, plus simple diet plans for healthy weight loss
Best diet book for: WELLBEING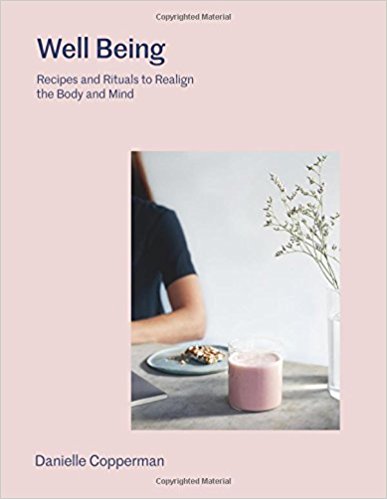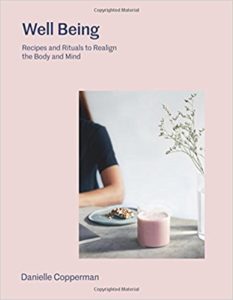 Well Being: Recipes and rituals to realign the body and mind
, £14.99
The author Danielle Copperman is not only a writer, entrepreneur (founder of Qnola), but also a high-flying British model. Somehow holding it all down, she has written Well being to expand on her blog, Model Mange Tout, which explores ways to realign the body and mind in hectic modern life. Did she mention she is also trained in Strala yoga and holistic massage?
Why we love it Well being – it's a pretty general word. To reach our own optimum wellbeing, Danielle suggests the key contributors are a stress-free mind, a steady breath, a strong and supported digestive system, an exercised body and a wholesome diet.
This isn't a book, it's a bible, with Danielle guiding you through rituals for each part of the day, including breathwork (Pranayama), meditation and yoga postures, self massage techniques, mindfulness and exercise – or on her terms 'movement'.
As for the recipes, there is some real creativity here. I'll be surprised if you have tried apple cider vinegar mushroom crisps, green pancakes with fennel or sweet potato choc ices, which nestle amongst easy everyday recipes.
There are also hundereds of 'recipes' for natural beauty and the home too, an environment which Danielle insists on de-cluttering. Body scrubs, pillow sprays, toners, deodorant sticks and even bug repellent. This stunning book explores it all, and will certainly set you on a path of wellness.
Don't miss At the back of the book are hidden gems of every day essential recipes and glossaries. Danielle explains what every essential oil is good for, how to make your favourite nut and seed milks and butters, pestos, broths and more.
Buy Well Being: Recipes and rituals to realign the body and mind
Best diet book for: SUGAR ADDICTS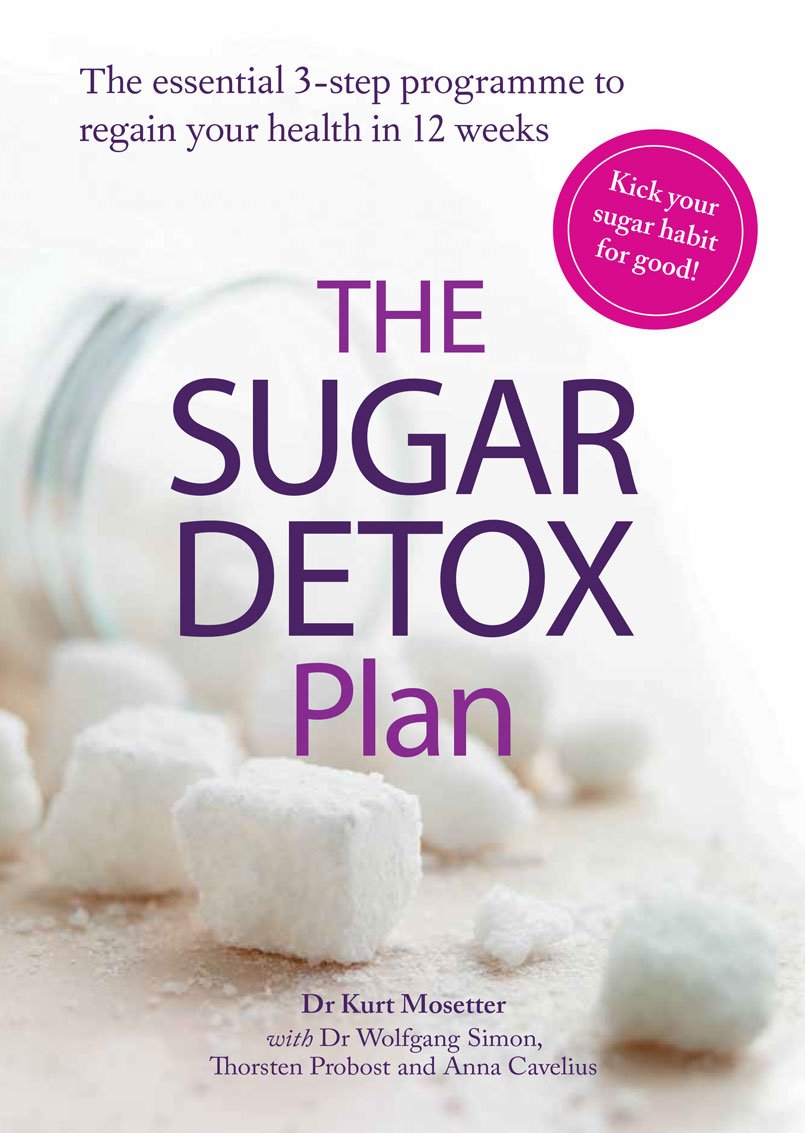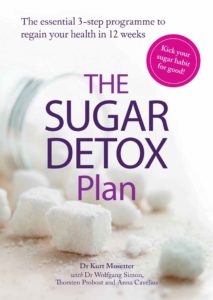 The Sugar Detox Plan: Set yourself sugar-free in 12 weeks with this essential 3-step plan
, £12.99
The authors This new paperback of the bestseller is written by a team of esteemed nutritional and medical experts (Dr Wolfgang Simon, Thorsten Probost and Anna Cavelius) who are all led by Dr Kurt Mosetter, a leading physician and doctor to the US national football team.
Why we love it Make 2018 the year you break up with 'the most dangerous poison' and 'villain of the modern diet'. The average Brit is consuming 59 grams of sugar a day, according to the National Diet and Nutrition Survey, which is a stark contrast from the recommended 30g a day NHS guidelines.
It's no modern-day revelation that this isn't going to do us favours when considering the risk of type-2 diabetes, depression, cancer, diseases like Alzhiehmeres, dental bills and our waistlines.
This book, the new paperback version of the bestseller, also highlights different types of sugars (and where they are hidden). Three pages in, and you'll be desperate to start the 3-step Sugar Detox Plan which details what your new foreseeable meal (and exercise) plan will look like, with accompanying recipes.
But don't freak out – you can still have sweet treats such as chocolate mousse. Stick to it for 12 weeks and you'll be prepped for life. Unfortunately, the book is littered with photos of our favourite sugary products like doughnuts and sweets – bit unhelpful.
Don't miss Natural supplements and beneficial ingredients to help your journey. These include aloe vera, which can reduce insulin resistance (when your body can't process glucose from food properly), cinnamon which is naturally sweet and blood sugar balancing and gurmar, an Ayurvedic plant that reduces cravings.
Buy The Sugar Detox Plan: Set yourself sugar-free in 12 weeks with this essential 3-step plan
Best diet book for:  DIETING VIRGINS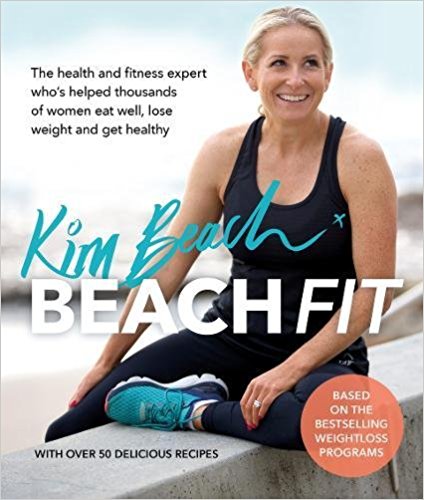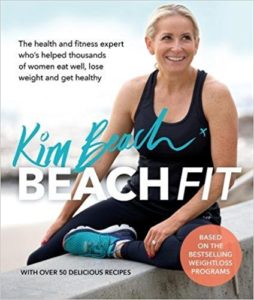 Beach Fit
, £13.89
The author Kim Beach is a social media star – but not like the ones you are used to. She's in her early 40s and reaching out to other busy mothers who have tried, and failed, with fad diets and the like before. Juggling motherhood and marriage, Kim, with a diploma in fitness, has transformed women's lives over 13 years. Her online platform kicked off in 2013, a little before social media erupted. Her unfailing optimism and expert knowledge is what makes what she has attainable for her fans.
Why we love it Kim's approach is very simple, hence why we have suggested it for beginners. If Kim's words of encouragement aren't enough, reading the testimonials of real people throughtout the book are great motivation.
After divulging her philosophy on fitness and nutrition, Kim shares how to set goals AND stick with them. A seven-day planner is easy to work, with five meals and no-fuss training such as HIIT, moderate cardio, and full body weight training.
The weight exercises are demonstrated, a life-saver for those who are new to weights. As for the recipes, they'll soon become staples. Cinnamon apple is as simple as three ingredients – you really have #noexcuses and #nolimits (hashtags which Kim built her brand and fitness programs on).
Don't miss Kim's advice on supplements. There are thousands to consider, but Kim talks through the most common. Protein powder should be low in sugar, a probiotic part of a morning ritual and BCAAs for serious weight training.
Buy Beach Fit
Best diet book for: GETTING FITTER AND SLIMMER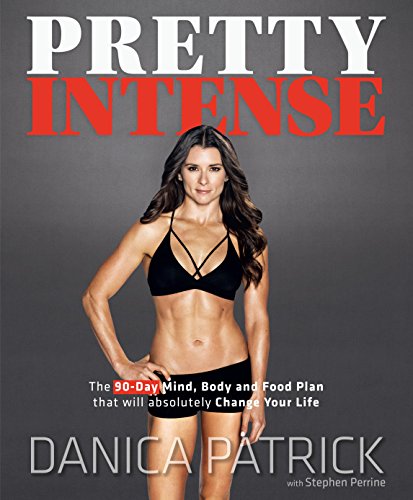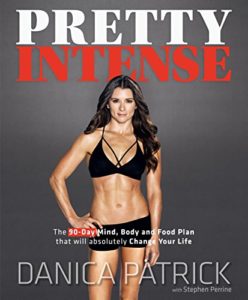 Pretty Intense The 90-Day Mind, Body and Food Plan that will absolutely Change Your Life
, £17.99
The author Danica Patrick is going to be your new woman crush. Huge in America, she's a groundbreaking race car driver, the world's first female Indy Car Champion and has been named one of Time's Most Influential People – the only major female sports figure who competes primarily among men. Patrick looks incredibly ripped on the cover of her new book, Pretty Intense, but don't let this put you off into thinking you aren't capable of her awesome regime. Our editor Anna Magee is currently obsessed with this.
Why we love it  It's time to reach your highest potential. If you're up for a challenge, dive right into this 90-day program, featuring high intensity workouts with strength, endurance and flexibility.
The workout program is 12 weeks long with no two workouts the same and building up in intensity until by about week eight, you are thinking: 'Get me' as you do all sorts of CrossFit moves in Patrick's programme. It's inspired by CrossFit training which Patrick is big on.
Each week you get eight workouts. Don't freak out, seven if them are only 25 minutes long (one is 45 minutes) and while Patrick suggests going to the gym twice a day some days (it is called Pretty Intense for a reason), you can do some of the workouts back to back.
Make no mistake, they're really hard and feature plenty of high low training – jump rope and plyometrics moves, Tabata training interchanged with dumbell and resistant moves you didn't even know existed. There are no pics, but anything you don't know is easy to look up on Youtube. Make no mistake this workout plan will get you fit fast.
Alongside are 50 recipes to keep energy levels up during the gruelling training. Danica insists the paleo diet has been the foundations of her success, which is based on the idea that you only eat foods that were available to us before agriculture.
You'll be leaving out grains, dairy, beans, legumes, sugars and preservatives, fuelling your workouts with naturally raised meats, vegetables, fruits, and nuts. Danica leaves no stone unturned as the book also features advice for training the mind in aspects of confidence and success. About time you got a promotion at work? This book could help you alongside brush up your kitchen and fitness skills.
Don't miss The 12 week workout. I know, I know, we described this before but in our humble opinion the variety and mix of the moves and the way they are all put together – one long 45 minute circuit and seven 25 minute workouts spilt into abs, lower and upper body days and three cardio sessions – keeps you learning constantly and always feeling really challenged. If you like intense exercise that gives you a huge high and really gets results, you will love this.
Buy Pretty Intense The 90-Day Mind, Body and Food Plan that will absolutely Change Your Life
Best diet book if: YOU LOVE YOUR TREATS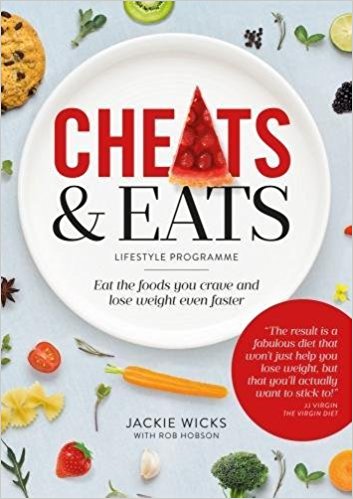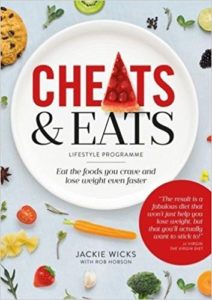 Cheats & Eats: Lifestyle Programme
, £9.99
The authors Jackie Wicks originally developed the Cheats and Eats programme, recognising that the most successful diet out there is one you can stick to. She says often 'willpower is not enough', and we should be able to enjoy life and our favourite foods. Brining the book to the UK market, Jackie has teamed up with Rob Hobson, a leading UK nutritionist and Head of Nutrition at Healthspan, and Nicola Addison, a personal trainer – both are writers for Healthista, too!
Why we love it If you see calorie counting as a miserable death, try this. There are hundreds of diets in the world, but the one you can stick to will be the most successful. That involves allowing yourself pizza with the kids on a weeknight and chocolate, well, when you want it.
The methodology of the Cheats and Eats Programme means eating as much as you like of the 'eats' foods, such as berries, cucumber, butternut squash, mushrooms and sweet potato fries, and limiting your 'cheats' to ten a day, such as bread, pasta, and sweet things.
You can even earn more of the cheats by eating things like chia seeds, 225g of extra veg, spices in meals or an omega-3 daily supplement. There is one condition – you need to move more. Don't be afraid, it might be 2,000 steps extra a day. A very easy three week plan with pictures is included to enhance weight loss goals.
Don't miss This book is packed with scientific evidence and most importantly, encouragement. Ever said, 'I'll start tomorrow'? No more – says Jackie, who is super friendly. This year is your year, and her last chapters on the secrets of weight maintenance will make this diet one you can stick to.
Buy Cheats & Eats: Lifestyle Programme
Best diet book for: GUT HEALIING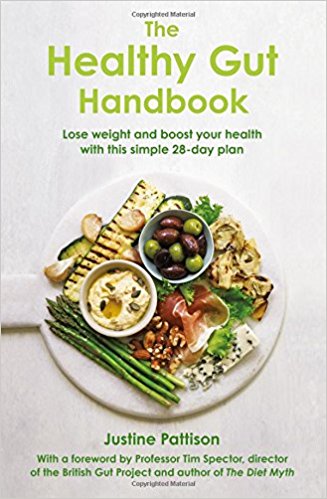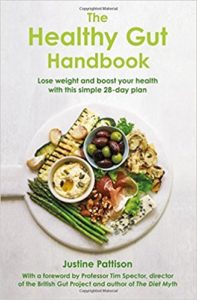 The Healthy Gut Handbook, £11.98
The author Justine Pattison is a highly regarded food writer and author of best-selling healthy eating book series, Without the Calories. Her recipes feature in books totalling over one millions sales, wowza. Even more so, this book has a foreword from the big man, Professor Tim Spector, the scientist behind the latest research in gut health.
Why we love it If you're looking for an easy-to-follow and realistic approach to better gut health, this is the book for you. Part one outlines the need-to-know basics – what is the gut and what foods have been scientifically proven to benefit it (and where to find them).
There are 80 recipes, packed with fibre, probiotics, prebiotics, pulses, some fish and meat and a lot from the Mediterranean diet such as oils and grains, which Justine says the plan is based on for its long-identified health benefits worldwide.
Part two of the book is a 28-day plan of simple recipes, daily tips and a diary to log exercise. It's flexible, family friendly and can help you lose weight, too. Once you see how well your body responds to a healthier microbiome, you'll be hooked for life.
Don't miss The perfect poo section, because poo is a reassurance of your gut health. It describes the best colour, consistency, time, and even diameter and how to sit on the toilet. Hint – raising the knees and elevating the feet can help pass stool, adopted by the French and many Asian countries.
Buy The Healthy Gut Handbook
Best diet book for: MOTIVATION
The Whole30 Day by Day: Your Daily Guide to Whole30 Success
, £14.43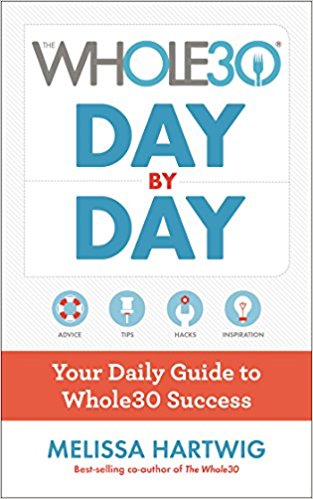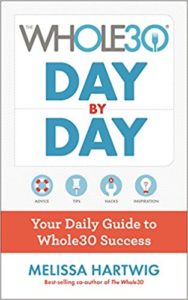 The authors Melissa Hartwig, a certified Sports Nutritionist, co-created the original Whole30 diet with Dallas Hartwig and watched it explode. Dieters aboard the 30-day diet have shared more than three million Instagram posts worldwide with the #Whole30 hashtag, with a community spanning the globe. This is the sixth Whole30 book, and is quite different to those before it.
Why we love it This quite extreme diet eliminates certain food groups (like sugar, grains, dairy, alcohol and legumes) for 30 days to reduce cravings, inflammation, blood sugar disruptions and gut damage amongst other common ailments. Oh, and to lose weight – but the golden rule is to not step on the scale until the last day.
Whole30 has attracted millions who want a kick up the rear, and now, Melissa reveals her next book after three years of studying Whole30's results and journeys.
Looking at where people slip up and struggle, she has written a handbook to accompany the original New York Times bestseller The Whole 30: The official 30-day guide to total health and food freedom
 to keep dieters motivated, inspired, accountable and most importantly, committed.
It includes personal motivation, daily habit hacks and meal tips, self-reflection, food journaling and non-scale victories in a diary style book to keep people focused.
'Don't you dare tell us this is hard. Fighting cancer is hard. Birthing a baby is hard. Losing a parent is hard', the Whole30 website says. YOU CAN DO THIS!
Don't miss  The meal plan. Just kidding. There is still a lot of very useful stuff aside from this, including 'fueling for exercise'. Chances are, you might feel rather grouchy hitting the gym on such restriction, so pre- and post-workout fuel will play an important role. The 'meal template' also has useful advice of what a plate should always be comprised of (i.e. a thumb size portion of butter or ghee and other hand portion hints).
Buy The Whole30 Day by Day: Your Daily Guide to Whole30 Success
Best diet book for: LOW CARB MEAL PLAN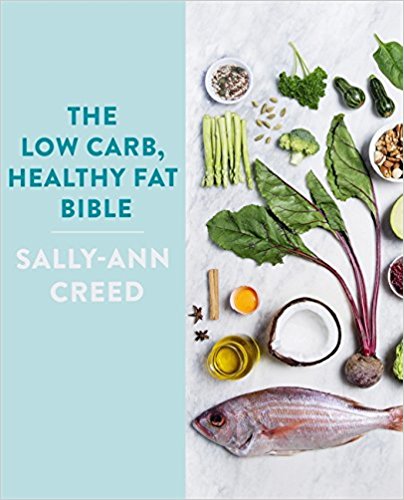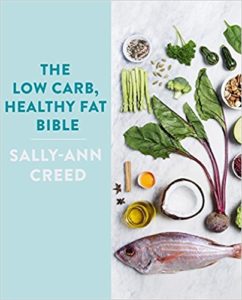 The Low-Carb, Healthy Fat Bible
, £14.19
The author Sally-Ann Creed, who spent her early years in and out of ICU units, suffering from chronic illness, trying dozens of medications, having 13 sinus operations and seeing countless doctors. When a close look at nutrition brought her back to health, she did a diploma in Clinical Nutrition and wrote ten books.
Why we love it Creed wasn't kidding when she put 'bible' in the title. Beautifully illustrated and designed, this book covers everything you need to know about following a low carb high fat (LCHF) diet. The results of the 'perfect lifestyle' claim weight loss, less hunger and better metabolism.
On the surface the diet sounds simple – cut out refined carbohydrates which have been linked to a number of illnesses such as cardiovascular disease, diabetes and cancers.
But you'll be learning about hormones such as insulin and glucagon, ketosis, the ins and outs of cholesterol and how our body needs it, the thyroid, the dairy debate, the 101 on protein and much, much more.
You'll also discover what foods are friend and foe with traffic light coded lists. Some may surprise you – foods that are 'low-fat' or 'fat-free' are out, agave, seed oils and oats. It's a pretty science-heavy book, but the recipes, outlined in a week menu for a both a normal and low budget, are super easy.
Don't miss Chapter four and five which outline how LCHF is different to other typical low-carb diets such as Atkins, Dukan, Banting, Ketogenic and Paleo. LCHF is a slightly stricter version of Modern Paleo, with 'The Creed', including 20 rules in accordance with eating real food, as close to nature as possible.
Buy The Low-Carb, Healthy Fat Bible
Best diet book for: LIVING LONGER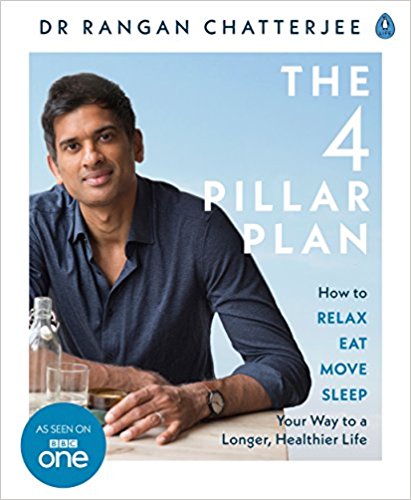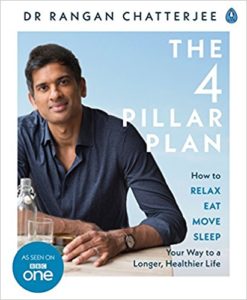 The 4 Pillar Plan: How to Relax, Eat, Move and Sleep Your Way to a Longer, Healthier Life
, £11.89
The author Dr Rangan is a doctor who is 'taking a stand', saying we are using 20th century thinking to solve 21st century problems. In the medicine world, it appears doctors are fighting a battle between treating symptoms of illnesses and finding the root cause of them. By using a 360-degree approach to optimum health, Dr Rangan is on a mission to fight chronic disease.
Why we love it Firstly, what are the four pillars? Relax, eat, move and sleep. Although you might think we have our healthy lifestyle down to a T (perhaps you are a fitness junkie or clean eating enthusiast), your relaxation time is probably three minutes when you stand in the shower. Dr Rangan says relaxation is the most ignored pillar of health, yet the manifestation of stress in our lives is dangerous.
One of his most challenging ideas is to have an digital device 'sabbath', once a week, and for some, turning off your phone for a day really is a huge challenge (ahem). This will also help with sleep – of which the average person is in serious debt to.
Not only can you have a set of evening rituals to help you nod off, but Dr Rangan details how our choices over the day can be benefitical, backed by science. Exposing yourself to sunlight first thing in the morning, for example. Avoiding vigorous activity in the three hours before bed may leave your sex life a bit abysmal, however…(well, that depends on the state of your sex life).
Don't miss: The five-minute kitchen workout. These basic moves will suit anyone, including a couple in their 60s who Dr Rangan consulted who do this five nights a week whilst they run their bath.
Buy The 4 Pillar Plan: How to Relax, Eat, Move and Sleep Your Way to a Longer, Healthier Life
13 best healthy cookbooks of the year
8 week weight loss transformation
30 Weight loss tips in 30 days – #23 Drink green tea
Like this article? Sign up to our newsletter to get more articles like this delivered straight to your inbox.