Holiday season got your skin feeling dull and tired? Winter taking its toll on your skin? These are the best anti ageing face oils to combat your post-festivities winter face
Often for fear of greasiness and breakouts, face oils can get a bit of a bad rep. Despite the fact that oils can be essential for people with dryer or maturing skin (not to mention they can be a lifesaver post-party season), creamy serums tend to dominate beauty talk. But the humble oil might just be making a comeback – last year Elemis even added an oil to its iconic Marine Collagen line. And is it any wonder? Oils are often packed with vitamins, nutrients and antioxidants that help combat ageing, plump up skin and smooth out lines. PLUS there's the fact that anti ageing oils often contain more natural ingredients than their serum counterparts (we're big fans of natural brands at Healthista HQ). So when it comes to this time of the year, post-Christmas and NYE party, we turn to oils for that crucial pick-me-up.
Best for people who don't like oils: Elemis Peptide Recover Night Oil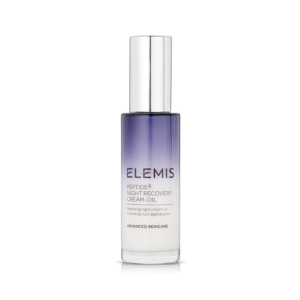 As one of the most influential skin care brands in the beauty industry, Elemis night oil just had to make this list. While the product is oil based (and reaps all the hydrating benefits), the consistency is more like a cream – yep, that means no greasy pillow. The night oil is made with a specially formulated ingredient called Night Scented Stock oil which is rich in Omega-3, perilla seed oil, Vitamin E and anti-oxidants. According to the brand, this is what helps you wake up with nourished, rebalanced skin the morning after applying (or a few mornings after that heavy night out). We love the high concentration of Vitamin E in this product – up to ten times higher than your average natural oil used in skincare. The perilla seed oil is the base of the cream – it's lightweight and Elemis say it'll soften up your skin in forty winks.
Elemis Peptide Recover Night Oil is available for £49 here.
Best for multitasking: Dead Sea Spa Magik 6-Oil Super Serum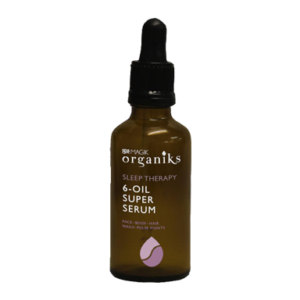 Packed with antioxidants (on account of containing 6 different blends of oil), this oil by Spa Magik is one seriously nourishing concoction. It's lightweight and made from a blend of organic Vitamin E, rosehip and meadowfoam oils and the brand recommends applying it underneath makeup to help plump up the skin and smooth out wrinkles. The best bit? We love the fact that it not only glides effortlessly onto your face to restore moisture levels but it can also be used on hair and nails (to tame and soften) and even pulse points. Too much alcohol over the party season affecting your sleep? We've got you. According to the brand, the organic lavender oil will release a lovely, relaxing aroma when massaged onto the body's pressure points (it's part of their Free-From therapeutic skincare range). They suggest popping it onto your wrists before bed in prep for a good night's kip. A face oil with that many uses? Yes, please!
Dead Sea Spa Magik 6-Oil Super Serum is available for £17.95 here.
Best on a budget: Sukin Organic Rosehip Oil Dropper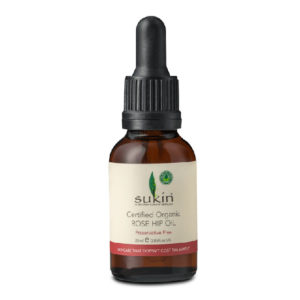 We've long been fans of ethically sourced, Australian beauty brand Sukin. This certified organic rosehip oil is 100 percent natural and contains 80 percent essential fatty acids (yep, you heard us right) – Sukin says this is super important as it helps protect your skin, exactly what it needs after a season of heavy partying. Because it is all-natural and packed with hydrating oils, this oil is especially suited to people with dry and sensitive skin. Vitamin E contributes to that next-level skin protection and the oil also contains beta-carotene which is touted as having anti-ageing properties as it's thought to increase resistance to environmental factors. Plus the oil boasts including Lypocene. This ingredient is present in fruit and veggies to help protect them from the light, skincare brands include it for its anti-inflammatory properties when applied to the skin and Sukin hail it as a powerful antioxidant.
Sukin Organic Rosehip Oil Dropper is available for £13.95 here.
Best for DIY spa treatment: ESPA Regenerating Face Treatment Oil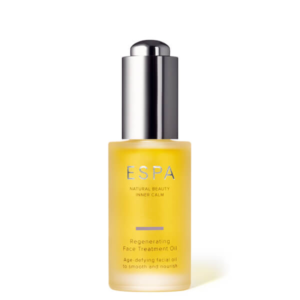 Famous for their spas around the world, ESPA is big on natural beauty and using the best ingredients. And they are quick to define exactly what they mean by that. The luxe brand states that they only use four sources for their ingredients – physically-processed ingredients (like cold-pressing avocado oil or steam distillation to extract rose oil), laboratory-processed ingredients (water or glycerine which is used to extract the ingredient from its natural source), naturally derived ingredients (raw ingredients like coconut or olive oil) and nature identicals (if a natural ingredient is too rare to be used sustainably ESPA will replicate it exactly in a lab). This facial oil is targeted towards anti ageing – they say it does this by deeply nourishing your skin and enhancing elasticity. Frankincense and jasmine give the oil a beautiful smell and help wake you up when you apply in the morning and vitamin-rich avocado, evening primrose and wheatgerm oils strengthen the skin's natural moisture barrier.
ESPA Regenerating Face Treatment Oil is available for £71 here. 
Best for oily skin: Manas Organic Revitalising and Renewing Face Serum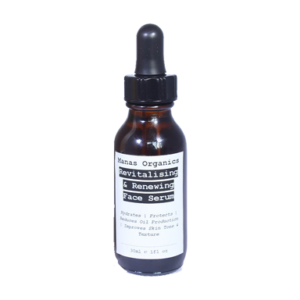 It doesn't get more oil packed than this natural serum from Manas Organic. Despite being oil-based, the brand claims their serum is ideal for oily skin saying, 'An overproduction of sebum is usually the result of inadequate skin hydration; this is due to the body producing more oil to stop further dehydration. Using certain natural oils helps regulate the skins sebum production, reducing the occurrence of acne and blackheads.' Some of the oils that the product boasts containing includes jojoba oil (which has anti-inflammatory properties and can help soothe irritated skin), peach kernal oil (high in vitamins A, E and D which help with skin elasticity), pomegranate seed oil (can help protect against sun damage), sweet almond oil (they say it'll help dislodge dirt and debris on your skin – hello, post-party face). PLUS it also contains rosehip oil, argan oil, coconut oil and avocado oil – phew!
Manas Organic Revitalising and Renewing Face Serum is available for £19.99 here.
Best for strengthening partied out skin: Omorovicza Miracle Facial Oil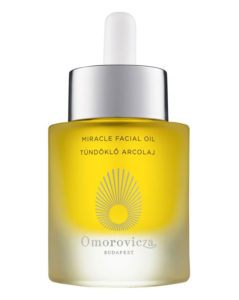 The secret ingredient in this miracle product? Bakuchiol – a natural alternative to retinol which helps to stimulate the production of new skin cells, fade dark spots, hyperpigmentation, hormonal changes and blemish scars. The brand advises using it both in the morning and at night to help stimulate your skin's repair and renewal processes, refine your skin's texture and make it more resilient. Omorovicza rustle up formulas in their Hungarian lab (it's Nobel-prizing winning by the way) and this particular concoction is a cocktail of extracts  – sea buckthorn berry, rosehip and sweet almond mix together to create a moisturising, protective barrier and wing kelp extract helps to restore elasticity and firmness. The ingredient combo makes this one perfect for tired, worn-out party skin.
Omorovicza Miracle Facial Oil is available for £75 here.
Best for sensitive skin: Green People Anti-Ageing Facial Oil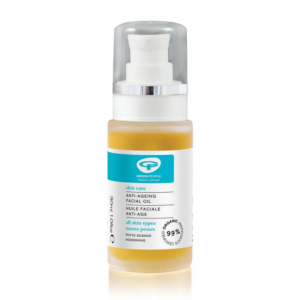 We love to rave about the products from this natural beauty brand (see how much Healthista writer Vanessa Chalmers loves the Green People fake tan) and this anti-ageing facial oil is no exception. Specialising in products for sensitive and eczema prone skin, this oil is ideal for anyone that worries about putting harmful chemicals on their face. Green People guarantees that their organic anti-ageing oil will bosot collagen and improve your skin elasticity without blocking pores. The oil is rich in omega fatty acids which is supposed to help support the structure of skin. The product uses natural moisturising oils including rosehip, avocado, almond and vitamin E, plus there's the fact it smells like a flower garden – infused with rose geranium and a hint of rosemary you'll be reapplying later in the day just to give it another whiff. And if that weren't good enough, it doubles up as a primer underneath your makeup too!