Choosing the best oil to add to your skin regime can be a mystery. Nutritionist Sarah Flower shares what each skin type will benefit from these natural face oils as well as diet tips
Among the cleansers, toners and moisturisers available out there, one skin product gets a little less attention – oil. 'Contrary to popular belief, nearly all skin types can benefit from using some type of oil, as they can help to boost hydration, reduce congestion, and even alleviate excess oil', says Sarah Flower, a nutritionist who has identified the different types of skin types for Healthista.
Dry skin, oily skin, combination skin, sensitive skin and skin prone to acne are affected by a wide array of factors, including what we eat and drink, making everyone's profile different. 'Your skin is a reflection on your health', says Sarah. 'You need to look at supporting your body. What you put onto your skin is more symptomatic as there is no magic formula to counteract what you are putting into the body.'
Sarah would recommend using oil occasionally, once a week for example, and if you use it more, you need to monitor the skin to make sure it is receiving the oil well (as too much can cause break outs or flare-ups) as well as keeping up with exfoliation and cleansing to avoid the build up of product.
Best natural oil for combination skin – ROSEHIP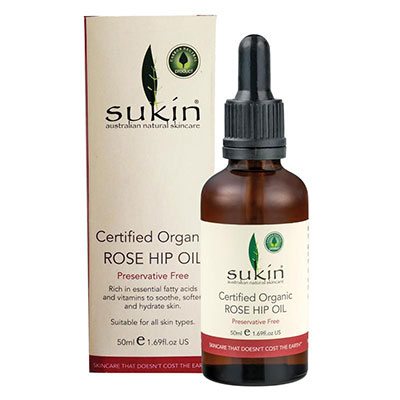 'People with combination skin can feel dry and oily in different areas of the face, which can also vary from season to season', says Sarah. It could also be due to things such as using a product too harsh on the T-zone (nose, forehead and chin), inadequate sun protection or genes. It's also common to have cheeks that are more sensitive to products, especially if those products are being used to treat the oily parts, which can lead to soreness.'
Best oil: ROSEHIP OIL
'You don't want to put anything on that will aggravate one part of the skin to solve another. You want to use something light that neutralises all of it. Rosehip oil is brilliant for this, being light and gentle. It is rich in essential fatty acids and vitamin A, which helps combat free radicals and repair the skin.
'Although it doesn't seem to be an issue with the oily parts such as the T-zone for example, you could just put it in the dry areas such as under the eyes and jaw line. It's better known as being an anti-ageing and anti-wrinkle oil, and its reparative properties have been shown to help with scars and pigmentation.'
TRY: Sukin Certified Organic Rosehip Oil, £19.95
RosehipPLUS Australian Certified Organic Rosehip Oil, £24.60
Best natural oil for dry skin – CASTOR or COCONUT
'Dry skin often feels tight, especially after bathing or swimming. Skin can also have a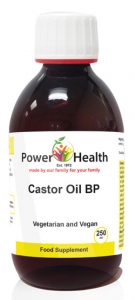 rough texture, flaking, and a dull complexion', says Sarah. Dry skin may be linked to conditions such as eczema or psoriasis, but for many it's simply a case of reacting to the environment or harsh soaps, itchy clothing, water and not moisturising frequently. Skin has a layer of lipids which lock in moisture to keep skin healthy, but for people with dry skin, the skin is weak and lacking in fatty acids. Normal, healthy skin is coated in a thin layer of natural lipids, or fatty substances. 'When it comes to diet, there needs to be a lot of natural oils and hydration. Many people who eat a low fat diet may initially lose weight quickly, but you can see in their skin they are lacking essential fats that help the brain, skin and everything in the body function', says Sarah.
Best oil: CASTOR OIL or COCONUT 
'The best oil for this is castor oil', says Sarah. 'An age old remedy, castor oil, has a multitude of uses. It contains ricinoleic acid and omega-6 fatty acids, which hydrate and stimulate the skin. Make sure you get a cold pressed one meaning it retains the greatest level of nutrients'.
Another popular choice is coconut oil, a favourite amongst any  beauty buff. 'But you need to make sure you are exfoliating otherwise oils will just sit on top of the skin and create bacteria underneath', says Sarah. 'If you have dry skin, use a very gentle exfoliator. Moisturise regularly with moisturisers infused with Vitamin E, for example, which helps to restore the skin.
Try:  Castor Oil Power Health, £5.99 
Tiana Raw Extra Virgin Coconut Oil, £9.99
Fushi Wellbeing Organic Castor Oil, £6.99
Best natural oil for oily skin – JOJOBA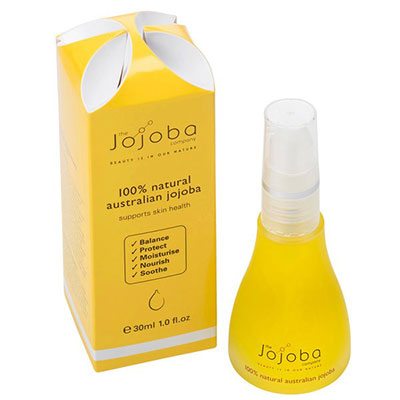 Oily skin often has enlarged pores, and shine will often appear soon after blotting or cleansing. This can be linked to breakouts of spots which is frustrating. 'If you've got oily skin one of the first things I recommend is to look at your diet', Sarah advices. It's difficult to pinpoint what exactly is causing the over-production of oil (scientifically called seborrhea), but Sarah says, 'You need to think about a probiotic as digestion significantly has an impact on your skin. It could also be that your liver is struggling and the toxins are coming to the surface.'
Best oil: JOJOBA 
 The idea of putting more oil on skin that is already oil seems counterproductive. But Sarah says, 'The problem is with oily skin (or acne), is people tend to use antibacterial or anti-oil products that strips everything. It doesn't help in the long run because your body must work harder to combat these washes and then your body produces more oil to compensate for what it's lost. You need to go back to basics and treat it kindly without harsh products'.
'The best oil is jojoba oil (pronounced ja-hoe-ba), which is extremely light oil', says Sarah. 'Its molecular structure is similar to human sebum, and helps to control overproduction of oil. Jojoba oil also makes an excellent carrier oil for more potent, active essential oils that can't be used directly on the skin [such as tee tree oil]'.
TRY: Australian Jojoba Oil, £12.99 
Absolute Aromas Jojoba Oil, £6.50
Best natural oil for sensitive skin – ALOE VERA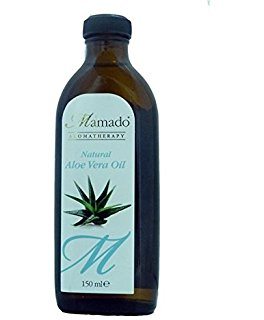 Ever tried a new product that claims to be simple, natural or friendly yet still makes the skin sting? Skin that is sensitive becomes easily red and can often experience reactions to products, no matter how bold the claims.
Best oil: ALOE VERA
'Redness in the skin is often a sign of inflammation or an allergic reaction, and so the best oils to use on your face must be calming ones' says Sarah. 'Aloe Vera oil promotes healing, and can help to rebalance the protective layer of the skin. It's commonly used to treat sunburn but Aloe Vera's uses cover many areas including digestion and arthritis. Aloe can promote healing when you have an outbreak or address more common skin conditions such as psoriasis, eczema and rashes.' You can also get Aloe Vera in a gel, moisturiser, soap or a toner, making daily application easier.
TRY: Mamado Aromatherapy Natural Aloe Vera Oil, £3.65
Best natural oil for acne – TEA TREE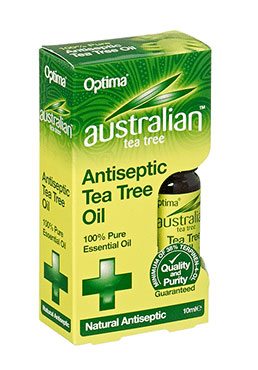 What is acne? Breakouts are common for this skin types, and can vary from small white and black heads, to under the skin pustules. Acne occurs when hair follicles become plugged with oil and dead skin cells where bacteria can thrive, ultimately causing inflammation and spots, often with puss.
'Acne is often the result of unbalanced hormones but also bad diet', says Sarah. 'If you have bad bowel flora, this can create more yeast that which creates bacteria on the skin. A congested liver, lack of vitamin C and lack of zinc can also be red flags.'
Best oil: TEA TREE or PRIMROSE
'Tea tree oil is a powerful anti-bacterial, anti-viral and anti-fungal oil', says Sarah. 'In its purest form it's very concentrated and far too strong to use straight on the skin. Although you can buy creams containing tea tree, it is far more effective if you add a few drops to a base oil such as coconut or almond oil – diluting it down a bit like squash. It can be used effectively to treat acne, helping to clear and unblock clogged pores as well as fight the infection. It also helps to dry out the acne and due to its anti-bacterial and fungal properties, whilst also helping post-breakout with scarring. Primrose oil as a supplement is also good for adult acne because it helps balance fluctuating hormones.'
TRY: Australian Tea Tree Oil, £5.49
Absolute Aromas Evening Primrose Oil, £5.70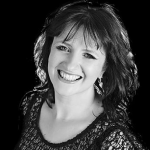 Sarah Flower is a nutritionist and author of 15 recipe and health books. Sarah is also ambassador for Jamie Oliver Food Revolution and campaigner for healthy eating; teaching  healthy eating education and cookery in schools as well as corporate businesses. For more information visit www.sarahflower.co.uk  or Twitter @MsSarahFlower
READ MORE
60 second smoothie for hair, skin and nails – tropical splash
This skin doctor has had acne since she was 11 – here's how she beat it
Exactly how this 42 year old skin doctor looks so amazing
Best spot cream ever – Merumaya Concentrated Spot Treatment