Feeling a little hmm, flaky? Or looking for something to soothe sore muscles or give your skin a glow? One of these body oils might be your new best friend
There's been an oily revolution lately-not only in the food world, but in the beauty world as well. So meet body lotion's trendy cousin, body oil. Super hydrating and multi-tasking, you may be swapping your go-to moisturizing tool for one of these luxurious products.
Best for SORE MUSCLES 
Nelsons Arnicare Arnica Bath & Massage Balm, £8.15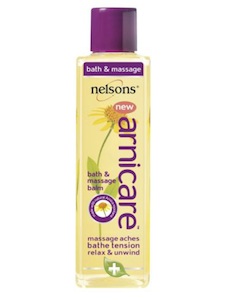 This product is like a two-for-one deal-it's both a bath oil and a body oil. The product contains Arnica montana, which has been shown to sooth sore muscles after a long gym sesh or a tiring day. It also contains Calendula, evening primrose and sweet almond oils to give skin a soft, supple feel.
Tester says: 'It's definitely a massage balm, so it takes ages to rub in, but it's so soothing-really nice. The smell is kind of soapy. Plus, it's not too expensive.'
Best for MORNINGS 
Marble & Milkweed Nourishing Organic Body Oil, £29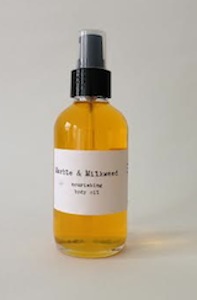 Made from organic cold-pressed plant oils and blended with rose otto, cardamom and wild Australian sandalwood, this body oil is great when you like to start your day with a moisturizer rather than end it with one. It sinks into the skin easily and doesn't have a greasy finish, plus it contains non-GMO Vitamin E for hydration. It's made with only fair-trade and organic ingredients, so it's luxurious and all-natural.
Tester says: 'Even a few hours after I put the oil on, my skin felt really smooth. I wore this throughout the day and it didn't rub off on my clothes, like other oils do. All you need is a few drops in order to get the most out of it. Also, I felt that I didn't need perfume with this oil because it gave off a nice, flowery scent.'
Best for YOUR FACE 
The Leakey Collection Pure Marula Facial Oil, £37.50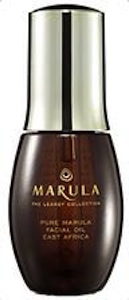 Marula oil is a natural anti-ageing oil rich in Omega 9 fatty acids. It contains higher levels of antioxidants than argan and grapeseed oils, plus it's pH balanced and non-comedogenic, so it won't clog your pores. Its anti-microbial properties can help heal blemishes as well.
Tester says: 'This oil takes a while to sink in, so I'd definitely recommend using it at night, but it has a very calming lavender scent so it was a nice product to use before bed.'
Best for BODY AND HAIR 
Oriflame Swedish Spa Beauty Wonder Oil, £8.45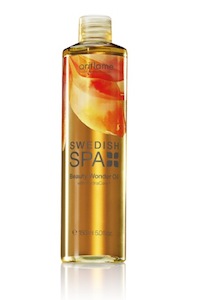 This oil contains Oriflame's exclusive Hydracare+, a sea algae complex, plus ginger oil, coconut oil, Vitamin E, and sweet almond oil. It is made to hydrate and improve the texture of skin, as well as to be used on hair as a pre-shampoo deep conditioning treatment.
Tester says: 'I'm fussy with my body oil and this one passed the test. It smelled sweet and floral with undertones of vanilla and was oily enough to require some massaging – best before bed, not under work clothes. I applied a little to my ends before shampooing and am convinced they looked better afterward.'
Best for A MOOD BOST 
Nougat Naturals Intensive Body Oil,  £14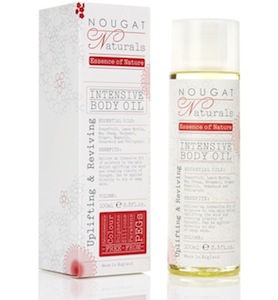 The essential oils of bergamot, lemon myrtle, grapefruit, ginger and lemongrass included in this body oil are designed to lift your spirits and and awaken your mind, while the sweet almond oil (rich in vitamins A, B1, B2, B6 and E) and argan oil blend helps hydrate and smooth the skin. Apply to damp skin for the best effect.
Tester says: 'It felt quite relaxing to rub the product into my arms and legs though I can't quite say that it lifted my mood. Still, I enjoyed using it and it moisturized my skin without making an oily mess.'

Best for RADIANCE  
Germaine de Capuccini Phytocare Firm & Tonic Oil, £42.50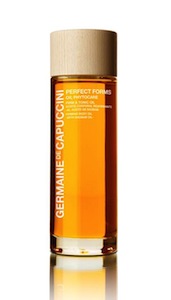 This product is made from the oil of baobab seeds, the new 'superfood' of the beauty world: it's got serious nourishing and and skin regeneration properties. It also contains apricot oil to soothe and smooth the skin, carrot oil for anti-ageing action, and birch oil, which apparently protects elastin and connective tissue and increases collagen synthesis.
Tester says: 'It goes straight in and there's no residue, so I can use it in the morning. It makes my body feel firmer immediately, and even though I don't believe that an oil can firm my body long-term, it makes my body look firmer just because it adds a bit of radiance. It has a subtle scent and it feels like a nice, high-end body oil.'
Best for DEEP HYDRATION 
Yon-Ka Huile Corps, £35

This oil is designed to shape and tone skin as well as diminishing the appearance of stretch marks. Its ingredients include everlasting flower, salvia officinalis and nourishing cereals, and it provides skin with deep hydration, leaving it with a smooth, supple finish-Angelina Jolie is rumored to use it, and who wouldn't want skin like hers?
Tester says: 'This body oil takes a while to dry, but does a great job and smells good, almost like a baby powder, but in a good way. It made my skin feel soft and feminine.'
Best MULTI-TASKER 
The Jojoba Company Pure Australian Jojoba, £12.99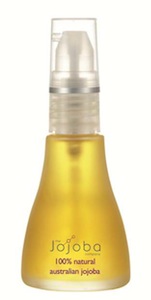 This jojoba seed oil is cold-pressed to get the maximum benefit out of the wonder ingredient's antioxidants and vitamins A, D, and E. It's a natural moisturizer and wrinkle smoother. Use it to soothe your skin, condition hair, nails, lips and hands, and even remove makeup.
Tester says: 'This body oil is moisturizing throughout the day and gives you a glossy and radiant look – great for summer. I also used a small amount on the ends of my hair and it worked similar to a moroccan or argan oil.'
Best for STRETCHMARKS
Bio-Oil, £8.95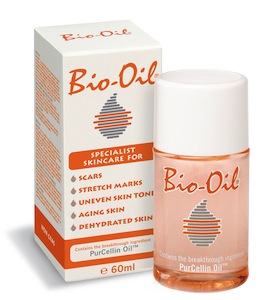 There's a reason this oil has such a cult following-it's good. It includes vitamins A and E and Calendula, lavender, rosemary and chamomile oils, as well as Bio-Oil's patented PurCellin Oil. Its fans swear by it's ability to improve stretch marks, scars, and uneven skin tone.
Tester says: 'This oil is nice, and I do see a bit of a difference in little stretch marks here and there, but it takes three months to see the full effects. Since so many people love it, though, I'm interested to see how my skin has changed after 90 days of use.'
Best for AFTER SUN GLAM
Opale Monaco Lumière d'Opale, £42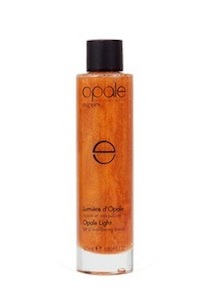 This body oil is made to extend the life of your tan as well as repair sun-damaged skin. The oils in the product include macadamia nut oil, sesame oil and citrus oil, and the product is intended to help eliminate dead skin cells and activate the production of new ones. It has a slight shimmer and a lightweight finish.
Tester says: 'When I first saw this oil, I thought the orange hue was going to make me look like an oompa loompa–just the opposite. The shimmer was subtle, but it still gave off a bit of a glow. This oil also smells incredible-like a beach in a bottle.'
Like this article? Sign up to our newsletter to get more articles like this delivered straight to your inbox.