Long hair is literally everywhere. But so many of us find our hair grows to a certain length and then stops. It's why Healthista asked a hair care formulation expert for his top hair growth hacks
Hair care hack #1: Food is your hair's best friend
It's true that healthy hair begins from the inside out. If you're suffering with hair loss, or even weak hair, it is often down to an internal problem.
Nutritional deficiencies are often to blame for brittle hair and your diet is in fact one of the most important elements for maintaining good hair health.
Protein is a must because keratin, which is what your hair shaft is made of, is basically made of protein. Make sure your diet includes sources such as seeds like flax, lentils and quinoa as well as fish and lean meats if you eat meat.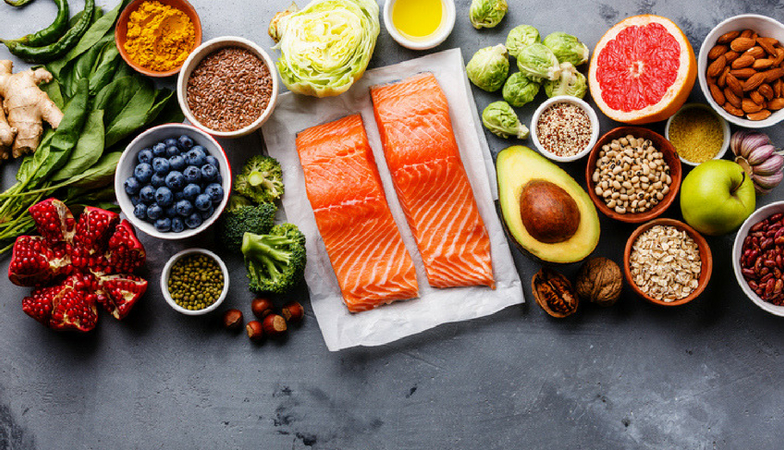 Omega-3 is important too especially for preventing hair shaft breakage and giving hair a healthy shine, thanks to the essential fatty acids they contain.
In addition to fish and algae sources of omega 3, chia seeds and walnuts are fantastic natural sources of Omega-3 and easy to add to a morning smoothie (chia seeds) or have as a snack (walnuts).
If you are sensitive to a group of dietary proteins called lectins (which can cause gut symptoms) found in some seeds, nuts and legumes, opt for flax and sesame seeds from the seed family, pressure cook lentils, and quinoa, which inactivates the lectins in both lentils (and other beans) and quinoa.
Also avoid peanuts and cashews if you are lectin sensitive, and focus on almonds (preferably with the skin removed), walnuts, pecans, pistachios, and macadamia nuts—all of these are good sources of healthy fatty acids that the hair needs for growth.
Vitamin E is one of the most important vitamins for maintaining and growing healthy hair. Sunflower seeds, almonds, avocados and green veggies, are all excellent sources of vitamin E.
If you're suffering with hair loss you may be suffering from a zinc deficiency – pumpkin seeds and kidney beans are great natural sources of zinc or alternatively you could take a zinc supplement.
Sulfur is also an important ingredient in hair, as are many trace minerals (in addition to zinc). Methyl-sulfonyl-methane (MSM) is an excellent source of organic and bioavailable sulfur, and ultra-trace minerals derived from ancient plant deposits (also rich in fulvic acids) are quite nourishing to healthy hair growth and maintenance.
Hair care hack #2: Read the ingredients
Forget what it says on the front of the pack. You need to be a label detective with your haircare as many shampoos and conditioners contain harmful chemicals.
Not only are they unfit for human use they also have a negative impact on the environment. Just because a chemical is legally available doesn't mean it should be used. I
Ingredients to avoid include any derivatives of lauryl alcohol, myreth sulfate and parabens which can all damage and dry out the hair, making hair growth harder.
DEA (Diethanolamine), MEA (Monoethanolamine) and TEA (Triethanolamine) are hormone disrupters that are legal in the US but prohibited in the European cosmetic industry.
These could be doing more damage than you think so be sure to check the ingredients list when you next buy your shampoo and conditioner.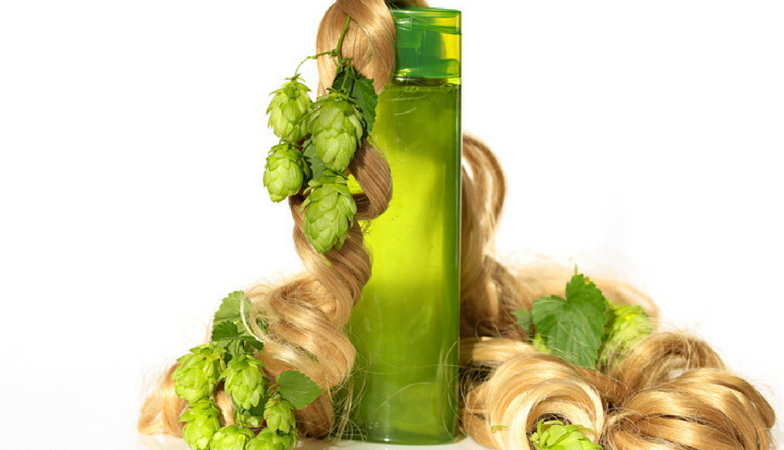 Hair care hack #3: look for natural ingredients
Select haircare that uses organic ingredients from all-natural sources.  Essential oils, such as tea tree and rosemary, are great for hair as well as aloe vera and castor oil.
If you're looking to lock in more moisture and achieve shinier, stronger hair then coconut oil can be highly effective too. It's great applied lightly to the ends of hair if they're split or brittle or applied to the whole head as a pre-shampoo hydrating treatment.
If it's thicker hair you desire then rosemary essential oil is particularly good at battling thinning hair.
Other great, natural ingredients to look out for include shea butters and avocado.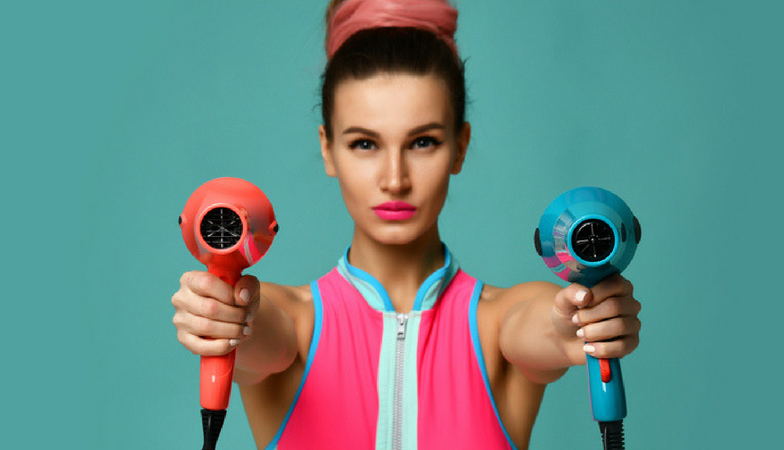 Hair care hack #4: Ease off the heat
As well as using all-natural products there are other ways you can support the health of your hair.
Try and ease off on the heat styling tools as straighteners and wands can have a detrimental effect to your hair, encouraging splitting and breakage and making the ends look dry and brittle – so you end up having to cut them off.
Letting your hair dry naturally whenever you can also help as hairdryers can also cause damage.
Cutting down on your number of weekly hair washes will also help and many people who switch to all-natural shampoo, such as Lifeplus' Naturalii purifying shampoo which is sulfates and paraben free, report only needing to wash their hair 2-3 times a week after continued use.
Hair care hack #5: Don't Overdo Dry Shampoo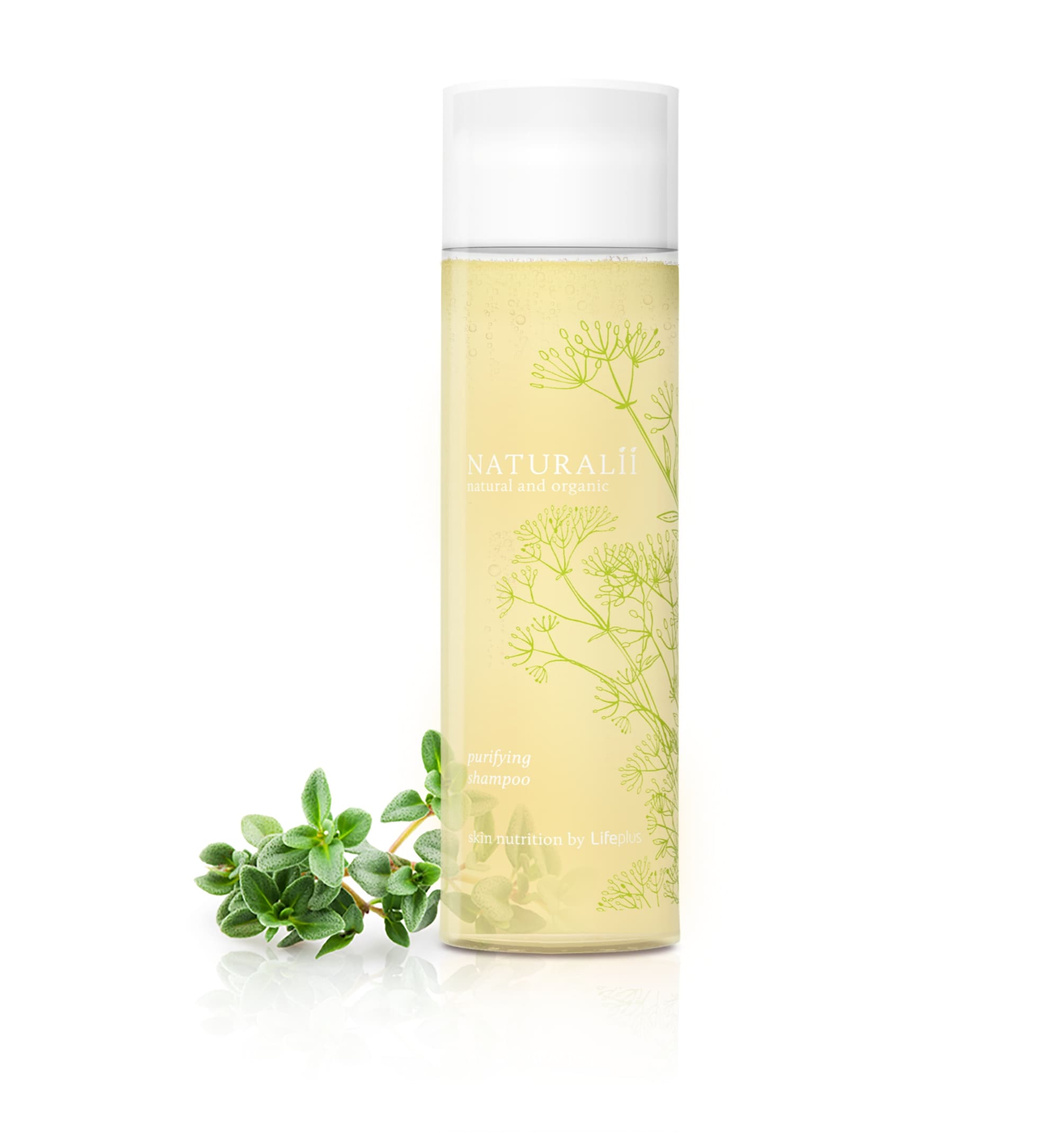 Although popular and convenient dry shampoo can cause more issues than it cures for hair. If used too often, in place of wet shampooing, dry shampoo can cause a build-up of residue on our scalp which can lead to itchy scalp, inflammation and in some cases hair loss.
While occasional use is fine try not to rely on it too much – and if possible opt for a natural dry shampoo.
With the effective combination of a healthy diet, natural products and care you should be well on your way to the mane of your dreams.
So next time you're looking for a new shampoo be sure to check the label for any nasty ingredients that might damage your strands.  It's what's inside that counts, after all.
Dwight L McKee is Scientific Director at Lifeplus
Related Healthista content:
17 best products for curly hair – from two Instagram natural hair superstars
11 best hair masks for dry, damaged and frizzy locks
We try hairclubbing – the new way to get a blowdry
60 second smoothie for hair, skin and nails – tropical splash
Clic on the link below to enter our Healthista's competition for your cance to win a 4-night spa detox worth £1750
WIN a 4-night spa detox worth £1750