Celebrity Rochelle Humes revealed this week she is going to embrace natural curly hair. We ask two top Instagrammers leading a natural hair revolution for their best products for curly hair and care tips to get the bounce back
Rochelle Humes, presenter and former member of The Saturdays, has said she'll no longer straighten her hair after her four-year-old daughter criticised her own curls. Our hearts melted when she revealed that Alaia-Mai said she 'didn't look like a princess' like Elsa or Rapunzel.
https://www.instagram.com/p/Bco51NqhWhk/?hl=en&taken-by=rochellehumes
On the Instagram post this week, Rochelle, also mother to nine-month-old Valentina with husband singer and presenter Marvin Humes, said it broke her heart. 'It dawned on me that maybe this issue started closer to home because, all she has ever known is her Mummy to style her hair straight, when in fact mine is naturally curly too', she said. 'Moving forward into the New Year I've decided to finally embrace everything that makes me ME. She is already over the moon that we have 'matching hair'!!' she wrote.
https://www.instagram.com/p/BZorajEhX8c/
Rochelle isn't the only one throwing in the towel with the styling tools, however. It's becoming apparent that a curly hair revolution is dawning – also known as the Natural Hair movement – with women across the world celebrating their ringlets and inspiring others to join. On Instagram, a movement is growing fast led by social media influencers such as British @niathelight spreading the ultra chic and sexy looks curly hair girls can rock with the hashtags #GoWithTheFro, #curlyhairkillas and #bighairdontcare.
And it's not just models and influencers encouraging the curls. The science behind the latest cosmetic products for curly hair is super advanced in comparison to the old-fashioned sticky mousses of old (hello, hard crusty hair). Now, it's all about gels, protein, pre-pooing, microfibre towels and deep conditions to get your curls looking their best.
The challenge Rochelle has in front of her now is reviving her ringlets, what Instagrammers call 'transitioning'. It's an awkward phase where the hair may be damaged and dull from all the years of styling and throwing products at it in the hope of achieving a sleek and straight look. 'My curls are a far cry from what they used to be but, I'm hoping with less heat and a little TLC they will come back to life', Rochelle said.
Thinking of embracing your natural curls? Healthista spoke to two top Instagrammers, Sanne Maarse (@curlsandblondies) and Verna Meachum (@themestizamuse), to find out where to start, the best products worthwhile investing in and their top tips to make your curly hair journey lusciously gorgeous.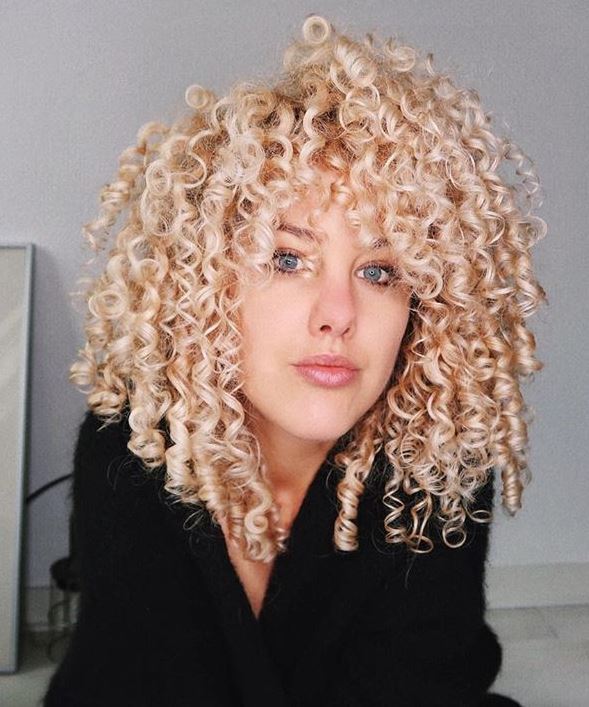 Believe it or not, Sanne's hair hasn't always looked as it does. 'My hair was stick straight until puberty hit at the age of 13', the 34 year old from Zwolle, from the Netherlands says. 'I always wore my curly hair in a bun during my teenage years and silicones were my best friend, my holy grail', she says. Silicone is a polymer ingredient used in common hair products to create shine and create a smooth, conditioned feel and look by coating the hair in a plastic-like layer. It sounds ideal for frizz defying, but over time it can prevent moisture from penetrating the hair, leaving it in a worse condition – hello, dry ends. 'Healthy hair wasn't a thing for me, I bleached my curls and deep conditioning never existed in my routine', says Sanne.
Natural ingredients became my best friend. After a few weeks I had already noticed a difference in my curl pattern
Whats more, Sanne's hair was majorly affected due to illness. 'This struggle with my hair was born out of my biggest struggle with life and myself – anorexia.' Over ten years, Sanne lost her period and 40 per cent of her hair. 'Two years ago I started to recover. As my body got healthier, my hair growing back was the biggest gift in life and I really wanted to embrace that. This was the point where I started my healthy hair journey.'
Sanne first found inspiration on Instagram from Curly Girl the Handbook
, a handbook that details the do's and don'ts for getting a healthy hair regimen in check. This includes avoiding shampoos, heated styling tools, combs and brushes, sulfates, silicones, alcohol and fragrances. Instead, it's all about gentle cleansers, proteins and gels. 'Natural ingredients became my best friend. After a few weeks I had already noticed a difference in my curl pattern, my curls became more tight', says Sanne.
'Back then I couldn't imagine that my hair was going to change so drastically. It took me over 20 bottles of conditioner, 200 deep conditions, 24 protein treatments and a lot of love for my curls. But it was all worth it. It has been a rough journey, with a lot of trial and error. Always remember you're not the only one on this journey, so if you feel lost, you can always ask for directions. Embrace your texture and your pattern. Celebrate the good hair days alongside the not-so-good ones and rock your curls.'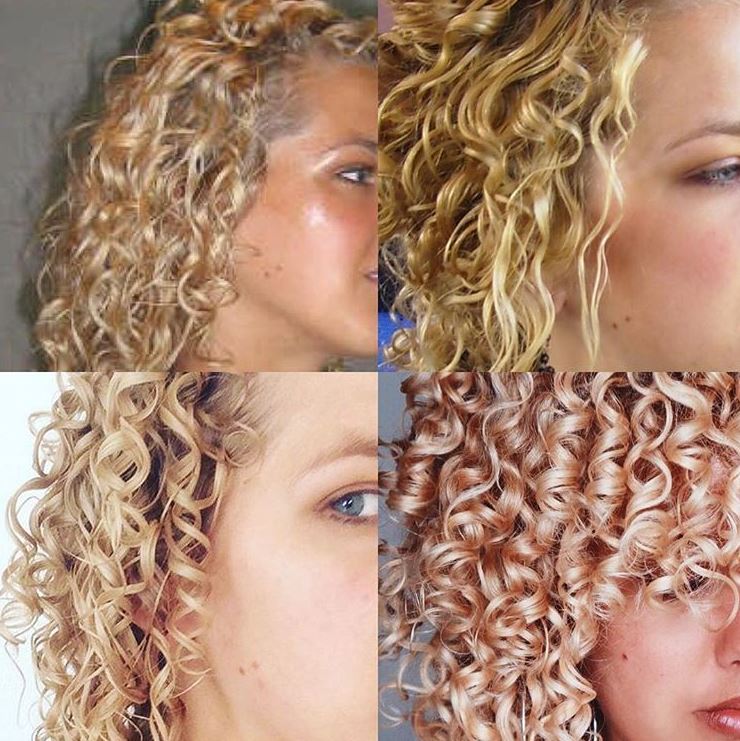 Sanne's best products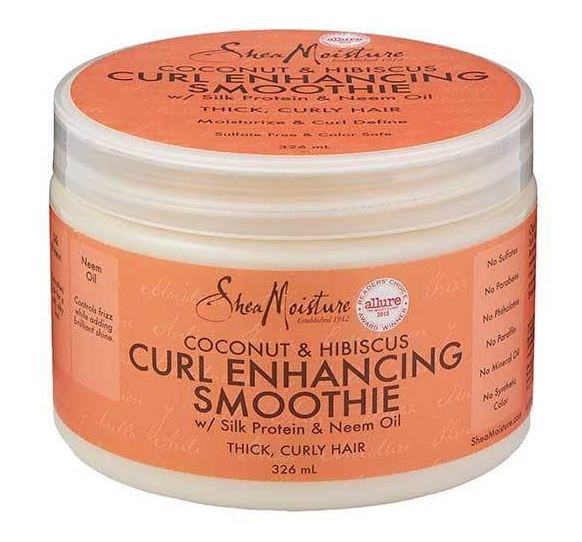 'I often recommend this as a good product to start with. It's affordable, too', says Sanne. SheaMoisture's Coconut & Hibiscus Curl Enhancing Smoothie is a mix of natural ingredients such as certified organic shea butter and coconut oil which hydrates curls, neem oil which adds shine and silk protein which softens unruly curls. It claims to transition damaged hair to gloriously bouncy curls. 'I only use a tiny amount and leave it in.  It's my staple product during colder months', says Sanne.
2. Eco Styler Olive Oil Styling Gel, £7.49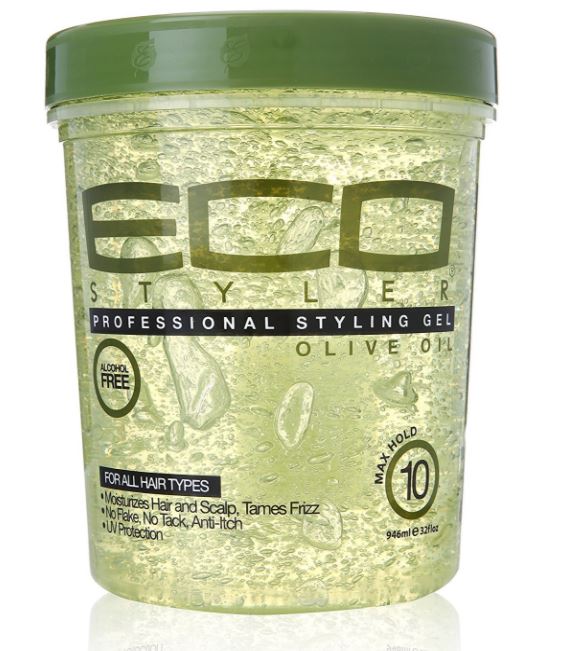 'I use Shea Moisture Coconut & Hibiscus Curl Enhancing Smoothie in combination with this. It's moisturising and gives my curls the perfect amount of hold'. With 100 per cent pure olive oil, the Ecostyler Olive Gel is super safe for hair and deeply conditions whilst setting the hair all day.
The basics for Sanne's styling routine is a good leave in gel. Her homemade flaxseed gel is, according to her, the best curl definer and fizz fighter ever, and you can see the recipe on her YouTube. 'I can't live without this stuff and it proves it doesn't have to be expensive to get poppin' curls.' It takes just two ingredients – organic flaxseed and water – and a pair of tights. Flaxseed is a source of plant-based protein, rich in amino acids, as well as the essential fatty acid omega-3, both of which are minerals that can contribute to healthy, shiny locks. 'To refresh my curls in the morning I use a tiny amount of my favourite moisturizer and mix it with my flaxseed gel and a bit of water in my hands. I smooth it over my curls and scrunch. I fingercoil the curls that are frizzy or have lost definition', says Sanne.
4. Curls Aloe & Blueberry Juice Curl Moisturiser
, £22.99

Not every day is hair wash day for a curly fro, so products such as the Blueberry Bliss moisturiser have been designed to revive next day curls fast. 'This is my favourite moisturiser. To refresh my curls in the morning, I mix a tiny bit of this, my flaxseed gel and water in my hands and then smooth over my curls and scrunch. I fingercoil the curls that are frizzy or have lost definition', says Sanne. The pure aloe in this moisturiser helps to combat the frizz, whilst being a naturally strengthening ingredient. The blueberry extract can prevent further damage, all without the nasty sulfates, silicones, parabens or artificial fragrances.
5. DevaCurl B'Leave In, £43.81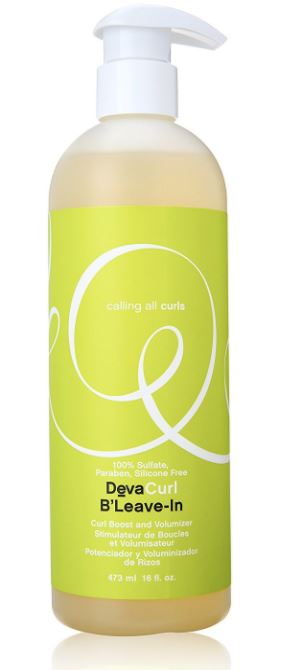 'My hair loves this', says Sanne. Devacurl B-leave In isn't a leave in conditioner or cream, rather what they call a 'gelée'. It uses a strengthening blend of wheat protein, lemongrass and chamomile to add moisture to curls and in the mean time, volume. It has many different uses – the beauty of it is that it has been designed to enhance whatever curl or wave you already have, boosting definition. For example, you can apply to wet or damp either downwards to elongate or scrunch upwards to add body.
6. Bounce Curl Light Crème Gel, £19.99

Being made with 80 per cent gel and 20 per cent cream, this product is one for styling with the benefit of nourishing ingredients that are both cruelty free and certified organic. Bounce Curl have included aloe with hair restoring properties and black seed oil, a 'secret' middle eastern oil that people claim has improved their hair length and shine. 'I couldn't live without gels and Bounce Curl plays an important role in how long my curls last', says Sanne. Being lightweight, it's uses range from thin, thick or dry hair without weighing the hair down.
7. The Mane Choice Heavenly Halo Mousse, £11.99
The new collection from The Main Choice is huge and Sanne admits she is hooked. 'Each strand feels so moisturized and is ready for the upcoming colder months.' The Pink Lemonade & Coconut Super Antioxidant & Texture Beautifier Mousse is in her top five hair products for its ability to add volume whilst staying lightweight. 'I use about six pumps and focus mainly on my roots. It gives me so much volume from day one and only gets better on day two, three and four.' You can air-dry, sit under a dryer or use a diffuser, and scrunch upside down will only yield bigger results. The infusion of biotin, vitamins and nutrients also aid hair growth, and has been touted a must-have for any curly, wavy or kinky hair regime.
Sanne's top five tips
Gels are a must: 'They give you definition, lock in moisture and make it possible to get 5th or even 6th day hair', says Sanne. 'A lot of people are afraid of using gel since they think it will give rock hard results, but gels aren't like that anymore. It's important to look for gels without alcohol.'
Watch out for glycerine: Glycerine is a substance in many cosmetic products but curly hair has a love hate relationship with it. It is highly moisturising, making it an effective frizz minimiser. But only in the right climate. 'When there is a lot of moisture in the air in summer months, the hair can swell up, resulting in limp curls and frizz', says Sanne. In weather that is dry and the air lacks moisture, glycerine will draw moisture from the hair, dehydrating it. 'This also results in dry frizzy curls. Not everybody has a problem with it, but it's worth noting if your hair struggles in the hot or cold months'.
Protein power: 'Never underestimate the power of protein', says Sanne, noting that it is the building blocks of hair. 'Breakage is the end result of hair that lacks protein. I do a light protein treatment with avocado and egg every week.
Think nutrients: 'I take Hair369 vitamins that can promote hair growth. But keep in mind that a balanced diet that contain essential vitamins and nutrients come first', says Sanne.
Growth booster: 'The cheapest and most effective way to stimulate hair growth are scalp massages which I do every night', says Sanne.
HEALTHISTA LOVES: Perfectil Skin Hair and Nails supplements £9.14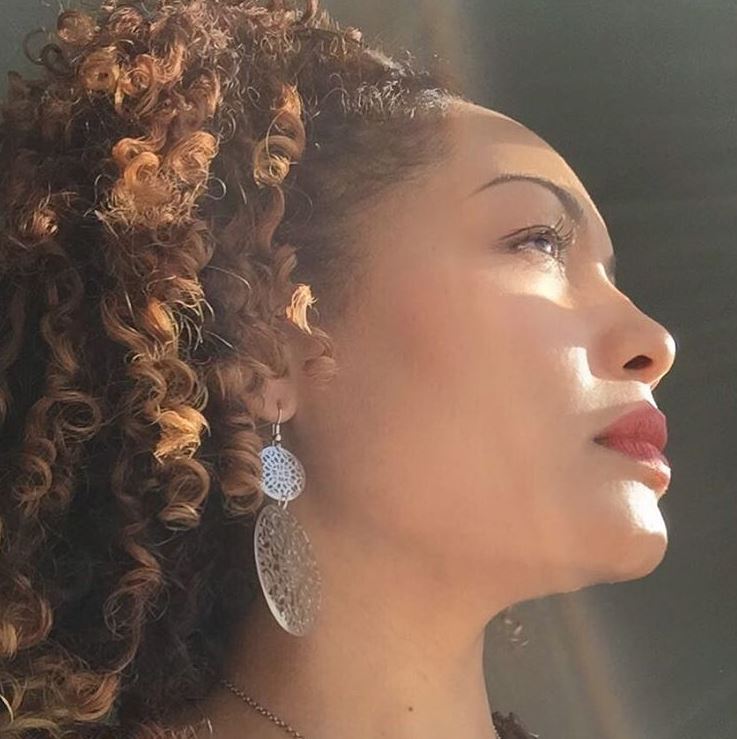 Verna was using relaxers, which are chemical treatments to loosen curls and make it easier to straighten, from a young age.  Her mother was fed up of her thick, kinky hair breaking hairbrushes, and relaxers made getting the sleek, shiny, Hollywood hair that appeared in magazines, movies and at school, easier. 'Then bleached hair became the craze, so of course I had to get that too', says Verna. 'I would get my hair bleached on top of a relaxer and anyone who understands chemistry knows that that's a big no no. My hair would fall out some, but I didn't care, I wanted what everyone else was having.'
Big chunks of hair began to fall out…. I literally thought I would go bald
Her obsession grew, until a freak accident with an at-home relaxer treatment. After leaving it on for 15 minutes, Verna recalls, 'big chunks of hair began to fall out. To say that I was scared is an understatement. I literally thought I would go bald.' Despite leaving the relaxers behind for good, Verna continued to lose hair from bleaching, and turned to clip in extensions for a fuller look.
'One day while on YouTube, I stumbled across a video by sunkissalba. I saw her testimony about her hair and the heat damage she had and it really inspired me to do something about my hair. I joined Instagram and originally wanted to use my page for business purposes. But then I started seeing all of these gorgeous curly haired pages. It inspired me even the more to make a change with my hair', says Verna.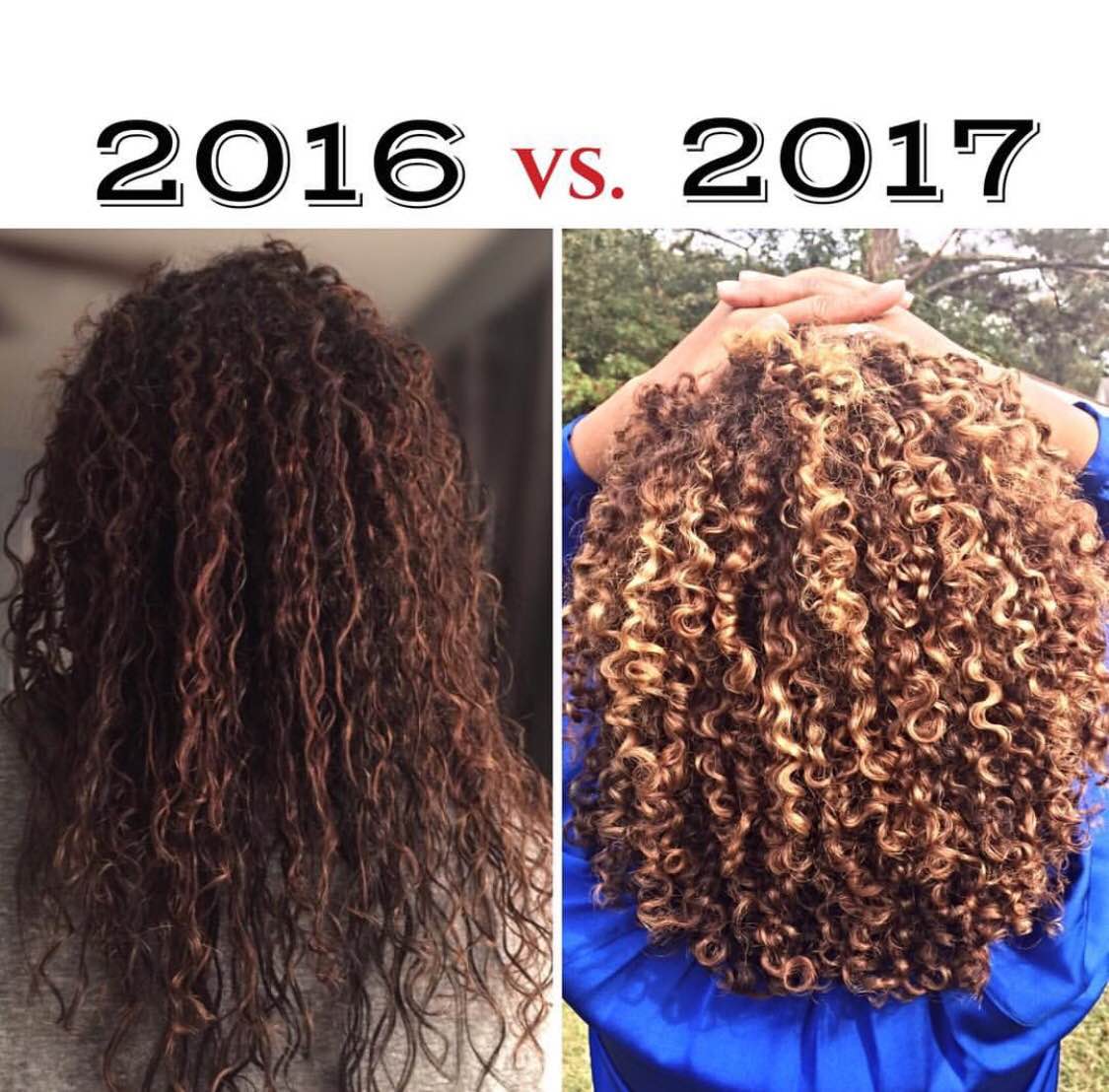 In May 2016, her hair transition began, and not long after her following grew to the whopping 24.8K that it is today. Her in-depth ingredient research is invaluable to the curly hair community and will take you on an educational journey discovering curl facts you can't imagine even exist. Here Verna shares the best out of a big, big bunch:
Verna's top products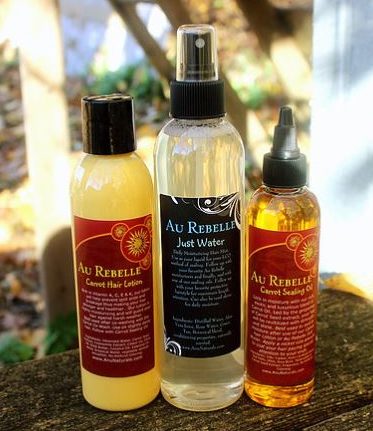 'This is what I used exclusively for the first two months', says Verna. 'Trying a whole bunch of products in the beginning can leave you feeling frustrated & confused. Keep it simple. Let your hair go through some healing before trying so many products.' And simple AuRebelle is, a small company making handmade products using pure plant extracts and essential oils such as carrot extract, full of vitamins A, C, E and K to condition damaged hair and split ends.
2. DevaCurl One Condition Decadence, £52

 This award winning product has been designed to 'take hydration to the next level' for super curly hair. 'It is my absolute favourite conditioner in the world', says Verna. 'I've tried others, but this is it.' Made with chufa milk, it makes hair easy to detangle, with quinoa protein helping to boost strength. The wash out conditioner, creamy in consistency, drenches the hair in moisture to achieve soft yet frizz-free curls, easy to detangle.
3.  Righteous Roots, £12.99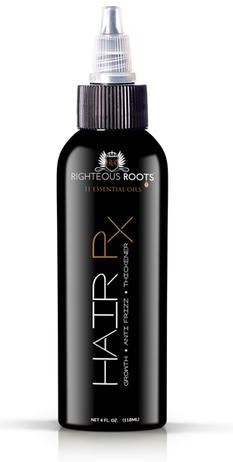 'I pre-poo with the Righteous Roots Oils overnight before every wash, but you can leave it in for just 20 minutes depending on your needs', says Verna. A pre-poo (pre-shampoo) treatment is an extra step to add moisture by penetrating the hair without water getting in the way and protecting the cuticles during washing. Verna recommends it for people with tangled, puffy, or dehydrated hair from sun exposure or colouring, for example. 'I section my hair in small sections & apply the oil from root to tip on dry hair, I then finger detangle. For added benefit, you can turn it into a 'hot oil' treatment by covering your hair w/a plastic cap and use some form of heat source, such as a hooded dryer or thermal cap', says Verna.
4. Rawkyn Clay Hair Mask, £18.99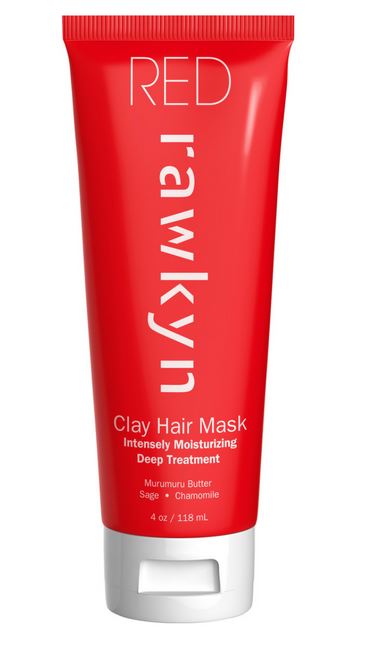 'Protein is what my hair loves and what I feed it on a consistent basis', says Verna. 'It's my foundation and what I do every single week'. For this, Verna uses a deep conditioning treatment from Rawkyn with a hefty list of ingredients; glyercin, a highly effective moisturiser when diluted, cetearyl alcohol, a natural alcohol used as an emollient to give a smooth feeling to the hair, and the all important hydrolysed wheat protein to improve the quality of the hair. Occassionaly, Verna uses this with a thermal cap and the Righteous Roots Oils.
5. Briogeo Don't Despair, Repair, £30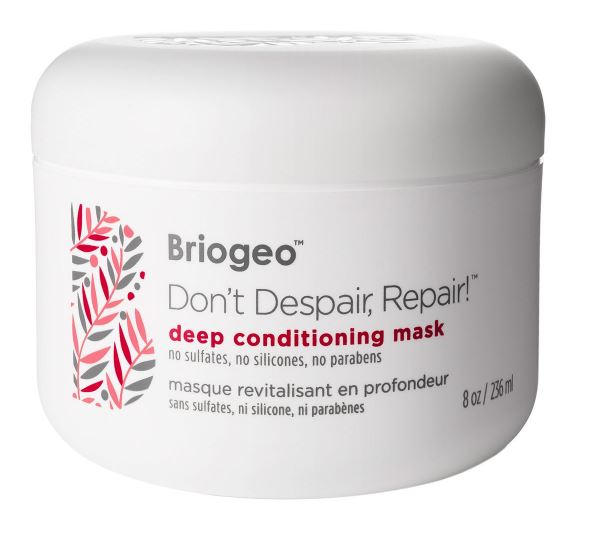 'Although this mask has one protein, it is a more intensive mask because of all the other ingredients', says Verna. B-vitamins, rosehip, argan oils, algae and biotin are all packed into this saviour, and used weekly, it claims to work in minutes to restore essential hydration and natural vibrancy to dry and otherwise lackluster hair. The brand boasts being 98 per cent naturally derived, cruelty free and organic certified.
6. Bounce Curl vitamins, £22.99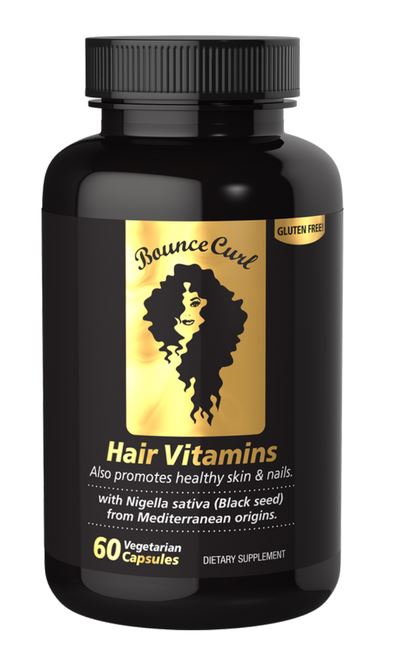 'Some people are blessed to not have to take vitamins, but my hair does NOT naturally grow fast on its own', says Verna, who has strictly been taking Bounce Curl vitamins for a year. 'I haven't switched up by trying different hair vitamins because I wanted to really put these vitamins to the test. It's the only vitamin that has given me real consistent results', she says. Ingredients include Vitamin C, Vitamin D, Vitamin B6, Folate, Pantothenic acid, Zinc, Biotin and the special Black seed oil, which has anecdotal evidence of longer, fuller hair. Not only will these nutrients help boost hair health, but skin and nails, too.
7. Coconut oil, £19.89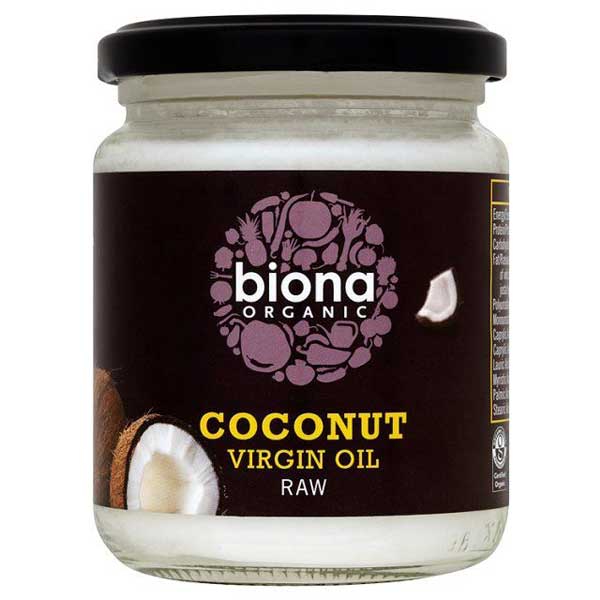 One of nature's finest ingredients, coconut oil is a favourite amongst beauty buffs and has been across tropical regions since, well, forever. But there is a right way to use it, like any oil, because with repeated use, Verna says it can end up cooling and hardening on the surface, temporarily blocking moisture from the hair and creating a sticky feel. For best results, 'try a tiny amount before giving up on it', says Verna. 'After applying it to your hair, wear a shower cap for 30-60 mins. Or to speed things up get in the shower, this way the steam helps your cuticles to relax a little so the coconut oil can penetrate.'
8. Olaplex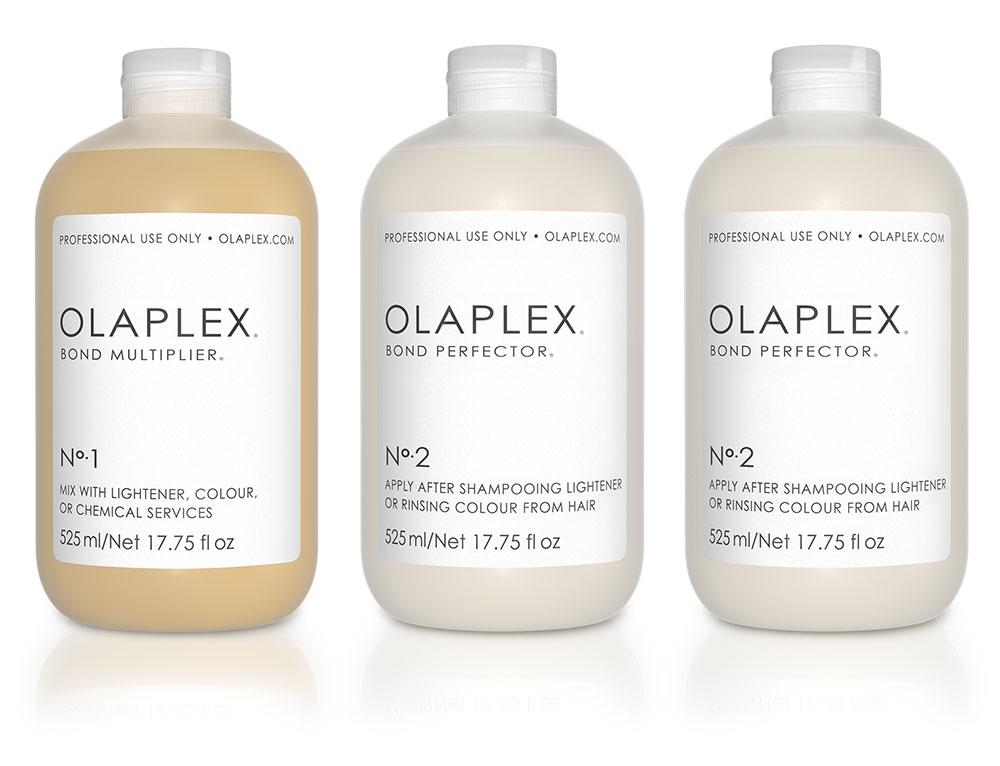 Olaplex, developed by two world leading chemists, has a three-step treatment which repairs broken bonds caused by chemical damage – aka, colouring. Verna sometimes gets highlights, and uses the Olaplex treatment at least once a month and more when her hair is touched up. Olaplex uses patented active ingredients that works on a molecular level, which means it works deep down in the hair's cells. 'I apply it to lightly washed hair, then saturate every strand from root to tip with the Olaplex. I apply a plastic cap and leave it in for at least an hour, sometimes longer. Then I rewash my hair, condition and follow up with a deep conditioner', Verna says.
9. Silk Pillowcase, £10.49
For eight hours a night (well, lets hope), your hair is resting on a pillow. And for curly-haired babes, it may be worth investing in a soft silk pillowcase over cotton. Cotton can catch hairs and create friction on the surface of the pillow, which leads to – you guessed it – breakage.
'The hairs at the nape of my neck & edges would always break off, but I didn't realize that it was because of the cotton pillowcase I'd been sleeping on. Hair glides on silk or satin rather than rubs. Also, they won't suck all the natural moisture from your hair like man-made fabrics can', says Verna. Another option is to wrap the hair in a silk or satin scarf.
10. Microfiber Hair Towel, £9.99
No matter how much of a hurry you are in, a towel-dry rub is going to be damaging to any type of curl. To reduce frizz, Verna uses a microfiber towel from The Curly Co which has a silkier feel to it and is able to reduce water without friction from conventional towels. It's a large size, at 21″ x 39″, but if you have curls, you're likely to have a lot of them. If you're on a budget, a cotton t-shirt will still be a better bet.
https://www.instagram.com/p/BRUBfQ6g6nm/?taken-by=themestizamuse
Verna seriously knows her stuff
Verna's top six tips
Get a routine: 'Establish a regular routine that includes deep conditioning and protein treatments', says Verna. 'It's really the only way to tame out of control frizz and dryness'. She washes her hair twice a week with the same routine, combining pre-poo oil treatments, protein treatments, shampooing and conditioning. These are her foundations with which she can build other products on top of.
Style like a pro: The less heat, the less damage. Verna says, 'I prefer to air dry, but I sometimes diffuse my hair for about 20 mins. Below is a video in how I do it and it also shows how I style it the next day.'
Get to know ingredients: We are told not to trust any ingredient that we can't pronounce. But chemistry is a big deal, and some research can steer you to the right products for your hair. 'Keep track of which products your hair responds to whether positively or negatively, and pay attention to the ingredients rather than the claims on the label', says Verna.
Careful with colouring: Sure, both these Instagrammers are partial to a little bleach. But the key advice from Verna is 'do not do it while your hair is transitioning. Guys, this can set your hair way back and give you a much higher maintenece regime.' When and if you do decide to colour, find an advanced colourist with products that will repair bonds (find a salon that uses Olaplex by clicking here). 
Listen to your own curls: 'Rather than being so caught up on products, products, products, it's more important to listen to your own hair', says Verna. 'What works for someone else's hair may not work for your hair; everyone's hair is unique and will react differently.'
Never give up: 'For those still in the transition phase, believe me when l I say that I know and understand exactly how you can feel so discouraged and defeated at times. But don't let that cause you to want to give up or throw in the towel and don't ever compare the length of time it took someone else to get there either. If you stick with it, you will eventually see change.'
We're loving the curly hair movement at Healthista and would LOVE to know your favourite products. Tweet us @HealthistaTV or tag us in your Instagram posts @Healthista. 
READ MORE
8 best products for curly hair
6 best co-washes for every hair problem
Best hair mask ever – KhairPep Transforme Mask
Naturally curly hair – the beginner's guide
60 second smoothie for hair, skin and nails – tropical splash
Like this article? Sign up to our newsletter to get more articles like this delivered straight to your inbox.