Co-washes, aka conditioning washes are all the rage for YouTubers and hair junkies alike. But what is the point and what difference do they make? We've found the best for every hair need
Short for conditioning wash, co-wash kind of means washing your hair with conditioner, except the conditioner also has a shampoo like effect. It sounds absolutely bonkers, but this new trend, called 'co-washing,' has people throwing away their shampoo bottles.  The upshot of most co-washes is that they contain no harsh sulphates which are chemicals that cause shampoo to lather, but can really dry out hair, especially if it's curly or damaged.
The concept of co-washing began in the curly hair community and was popularised when Chaz Dean, L.A. hairstylist and founder of Wen, created a line of what he called 'cleansing conditioners.' Co-washing has exploded in the past few years, and now company after company is releasing their own version of a cleansing conditioner. Women everywhere are raving about this new method of washing. It certainly seems like a healthier option for hair—shampoos contain surfactants and sulphates that strip hair of sebum, the natural oil that protects it from damage and can aggravate frizz and flyaway.
MORE: Best hair mask ever – KhairPep Transforme mask 
Co-washing with a cleansing conditioner is a gentler way to wash hair without completely stripping it of its natural oils. Not every cleansing conditioner is one-size-fits-all, however. Depending on your hair type, the type of conditioner and the frequency of use will vary. We put some co-washes to the test to determine which ones work best for specific hair types.
Co+Wash is the latest addition to the Joico hair care range. These whipped cleansing conditioners claim to leave hair feeling healthy, shiny, nourished and frizz-free. Because the conditioner is whipped, Joico says it is easier to distribute and therefore requires less product than a normal conditioner (50 percent less, they claim.) The Moisture Co+Wash conditioner is made for those with dry, damaged hair in mind. However, our tester loved it because the whipped consistency kept her fine, straight hair from feeling weighed down.
Tester says:
'I've never used a co-wash before, but I've been wanting to try one for months! I have stick straight hair that gets oily quickly, so I have to wash mine every other day and use dry shampoo on the in-between days. Because of this, I was a bit nervous to coat my head in conditioner—I was on third-day hair, so the oil was definitely present.
The Joico Moisture Co+Wash came in a metal tube and had a whipped consistency. It was weird to cover my head in what felt like shaving cream, but I liked that it felt really light on my hair as it gets weighed down easily. As I let the product sit on my hair, it became more and more like conditioner. The brand recommends leaving the product in for five minutes, so I continued with my normal shower routine while I waited. It actually simplified and shortened my routine, which is always a plus.
When I washed the product out, my hair felt soft and smooth. I was pleasantly surprised by the results—I thought my scalp would look like a greasy mess, but it looked just like my typical second-day hair. I could feel a little bit of oil still on my scalp, but it wasn't visible. As the day went on, my hair actually looked and felt even better and less oily.
I thought my scalp would look like a greasy mess, but it looked just like my typical second-day hair.
I am 100 percent going to incorporate co-wash into my hair routine. I am still going to use shampoo a few times a week to keep my scalp feeling clean, but co-wash is the perfect option for the days in between to keep my dry hair feeling nourished.'
Joico Moisture Co+Wash, £15.95, available here.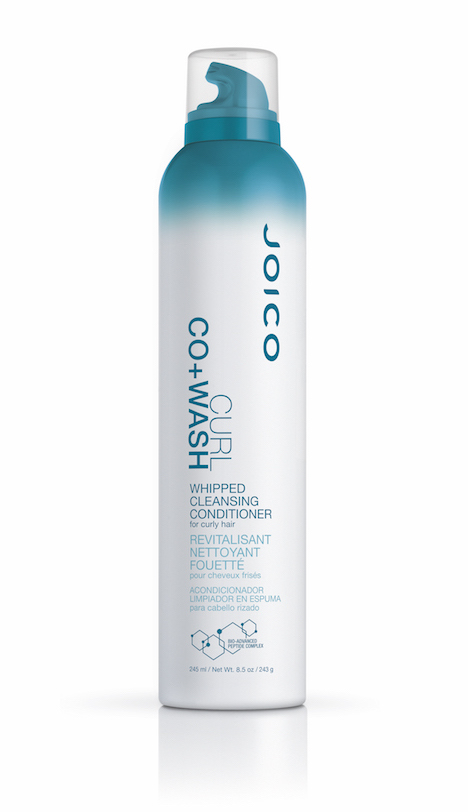 Another product of the Joico Co+Wash line, Curl Co+Wash is designed specifically for those with curly hair. The whipped conditioner works to eliminate frizz and create shaped, controlled curls and waves. According to their tests, users experienced three times more resistance to breakage.
Tester says:
'When I first squirted the co-wash out the bottle, it looked exactly the same as the horrible mousse I used on my crazy curls as a teenager (which never improved their appearance, only made them look wet and bedraggled). Applying the shampoo to my hair, it didn't lather, which was strange, but I have heard this is better for curly-heads as to not dry out or frizz the hair.
As there was no lather, I applied small amounts to different sections of my head to make sure it was working all over my scalp and not just the top, as well as to the ends. I don't normally use shampoo on the ends of my hair, rather just let the shampoo run over it, but I didn't see a co-wash working like this as there were no bubbles and it is a conditioner, too.
After five minutes, I rinsed my hair and couldn't noticeably feel product coming out. I left it to air-dry like always and was really happy with the result. So you can picture – my hair is very thick, dry at the ends, with loose curls. After washing using co-wash, it remained voluminous but not with frizz or puffiness – just defined curls. I like that you don't have to leave the product in like you do with many curl-enhancing serums and conditioners. This can make my hair feel dirty after a day or two and it gets tangled more quickly. With co-wash, it took care of the appearance of my curls whilst leaving it feeling clean.'
Joico Curl Co+Wash, £15.95, available here.
My hair remained voluminous but not with frizz or puffiness – just defined curls.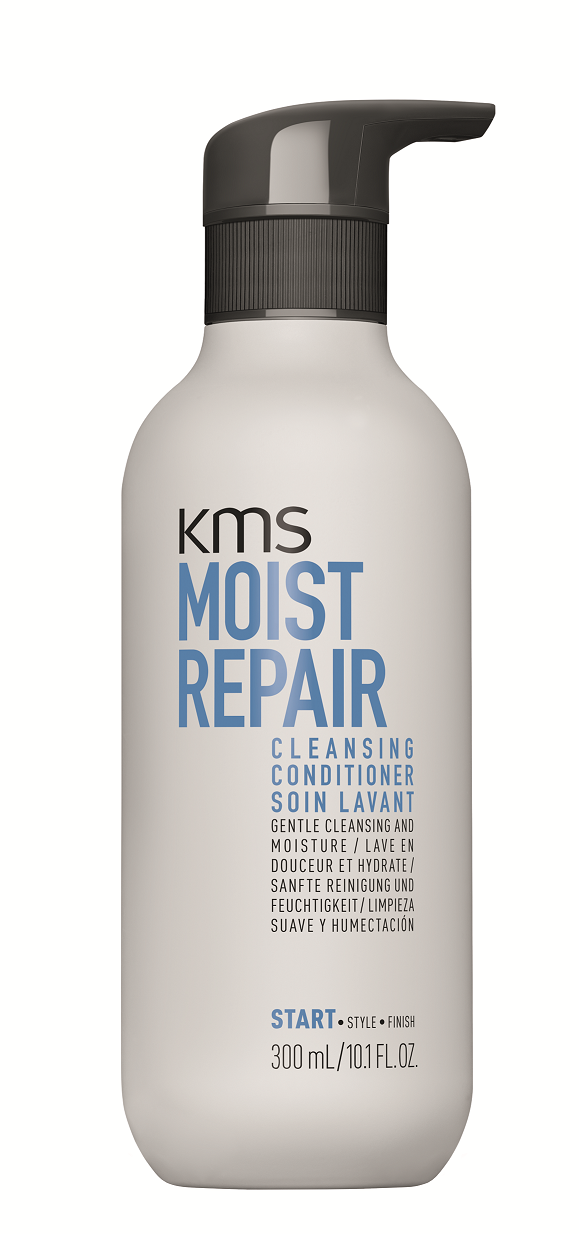 The KMS California Moist Repair Cleansing Conditioner is part of the brand's new product range inspired by global style. The product is made with mild cleansing agents designed to clean hair without stripping it dry, and it works to smooth hair cuticles and eliminate frizz. KMS says it's great for those with coarse, curly, damaged or colour-treated hair. 
Tester says:
'I have used co-washes before, and I love them. I have extremely damaged and frail hair, and my stylist suggested it to me in attempts to reboot my hair to what it was before I started colouring it on a regular basis. If I am washing my hair with shampoo—which I only recently, within the past three months, started doing again after co-washing for about a year—I wash it one to two times a week at most, depending on when I am working out and how heavy of a workout it is.
The bottle was a pump but it was a re-closeable pump, meaning that you could push the pump down and screw it back together so that it didn't move, which was amazing for someone like me who travels a lot but doesn't like bringing travel shampoos. The product was quite smooth and has a nice fresh scent but not overpowering like some scents can be. The product was easy to apply; it was just like washing your hair but with conditioner. It felt heavy on the scalp as if it was actually hydrating rather than just sitting on my head. I usually leave my conditioner in for however long it takes me to shave (so anywhere from three to five minutes.) This product was no exception, although I did rinse it out right away one night because I was in a hurry and noticed that it worked better when left in for a short amount of time. My hair felt hydrated and as if it had been conditioned. It felt similar to the texture that my hair has when I am at the salon and my stylist uses a deep conditioning treatment on my hair.
The first few days/weeks are always hard with a co-wash because your hair needs to get used to not being shampooed. My hair adjusted really quickly. After about five days, my hair felt back to normal and not super greasy or dirty feeling, but it can take longer for people who have never co-washed before. My hair felt hydrated, was much easier to maintain and was not as frizzy or dry. It felt and looked like it does when I shampoo my hair but with more volume. When you don't strip your hair of the good nutrients, there is more volume, which I love. I feel as though even when I do condition my hair after shampooing it doesn't get the true moisturising effect that it does with the co-wash.
My hair felt hydrated, was much easier to maintain and was not as frizzy or dry.
I will definitely continue to use the KMS Moist Repair. I love co-washes and stand behind them 100 percent of the way. If I'm ever having a good hair day and someone asks me what I did differently, the answer is that I usually just didn't wash my hair with shampoo.'
KMS California Moist Repair Cleansing Conditioner, £17.99, available here
.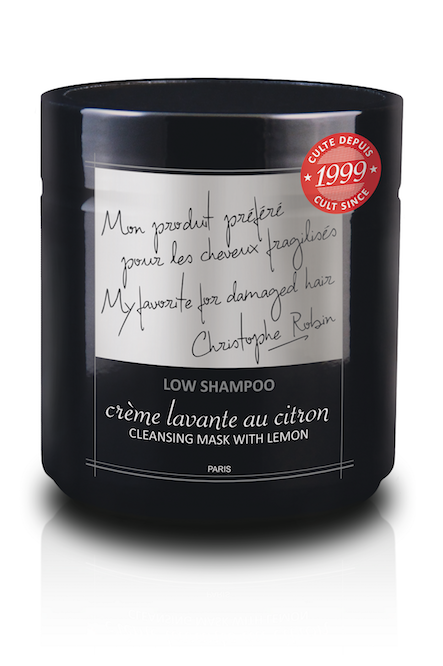 The Cleansing Mask with Lemon has been a cult favourite since its launch in 1999. The product was invented by French hairstylist Christophe Robin after he tried and failed to find gentle products to use on his model and actress clients. He sought to create a product that would nourish damaged, colour-treated hair, and thus the Cleansing Mask with Lemon was born. The mask works as a three-in-one product to gently cleanse, nourish and preserve hair colour. 
'As hair colour tends to wash out of hair more quickly when sulphates are used, I developed my range to specially care for the colour treated hair of the actresses whose hair I colour,' Robin says. 'The formulas have a slightly acidic pH and contain lots of nourishing ingredients, no harsh sulphates and no silicones which I found to be the best way to preserve my clients' colour and simulate 'salon treatment' results for them at home and on location.'
Tester says:
'I've never used a co-wash before, but I have heard a lot about them recently. I was really excited to try the Christophe Robin Cleansing Mask because unfortunately my once split end-free hair has been weakened over the years from balayage highlighting. I'm never going back to my plain old brown hair, so I needed to find something to replenish the moisture and preserve the colour.
I have somewhat fine, straight hair, so I have to wash it every other day. I normally use cheap brands such as Herbal Essences and TRESemmé for my shampoo and conditioner, so using this high-end mask was a real treat. The product was thick and pearlescent white, and it had a lovely lemony scent. It's very heavy, so I was a bit apprehensive to put it near my roots as I normally avoid putting conditioner there. I coated my hair with the product anyway and let it sit for a few minutes. It didn't produce any lather, but I know that's not good for your hair, so I was glad that it didn't get all sudsy like a normal shampoo. It also cut down on the length of my shower, which was great! When I washed it out, my hair felt super conditioned. Like, salon-level conditioned. I was shocked, but considering the price, I suppose it should feel that fantastic! Also to my surprise, my scalp was completely clean and refreshed despite the heaviness of the product.
My hair felt super conditioned. Like, salon-level conditioned.
I normally cheap out when it comes to hair products, but the Christophe Robin Cleansing Mask made me rethink my ways. It's a game-changing product, and it's already doing wonders for my hair. I like that you can use it in different ways, but because it is considered a mask (and it's pricey), I will probably use this once or twice a week to deep condition my hair.'
Christophe Robin Cleansing Mask with Lemon, £36, available here.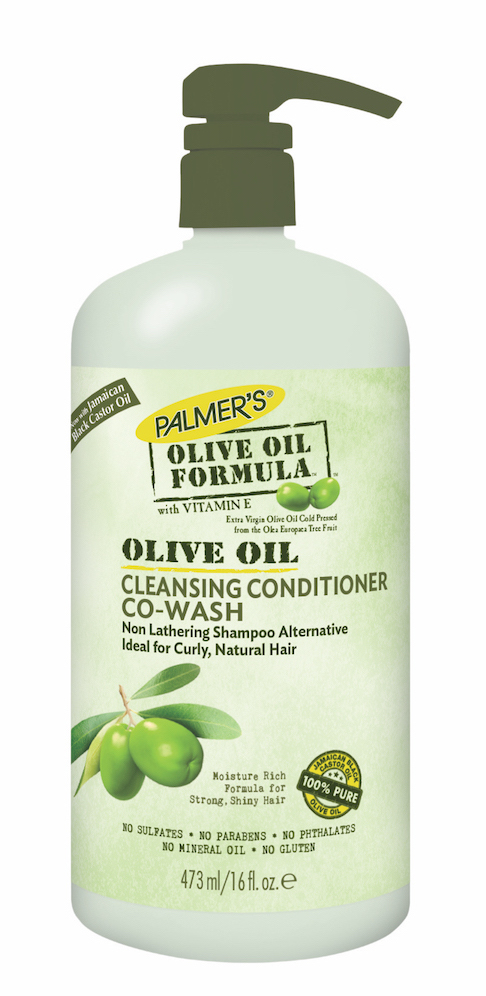 Palmer's Olive Oil Formula Cleansing Conditioner is an all-in-one cleansing cream that acts as a shampoo, conditioner, deep conditioner and detangler. The product contains a blend of extra virgin olive oil, Jamaican black castor oil, Vitamin E, Keratin herbal extracts that help moisturise, soften, de-frizz and detangle hair. It's also free from sulphates, parabens, lather and harsh chemicals, which can all damage the hair.
Tester says:
'I have natural Afro hair that has quite a tight curl and can get very dry. My hairdresser recommended co-washing to me about two years ago and said to do it once a month. I generally don't use any special co-wash products, just whatever conditioner I find in the house, and I wash my hair about once a week.
As with many products for Afro hair, the smell wasn't exactly divine but it was fairly pleasant. It was very easy to apply, the instructions had to add between 15 and 20 pumps, so I added about 17 for good measure, and I left it on my hair. Normally I leave a conditioner in for around 10 to 15 minutes, but because I wanted to deep condition my hair, I put a carrier bag over my hair with co-wash on, and I sat down to watch TV for about an hour before washing it off. As it's a co-wash it doesn't lather, but it did make my hair feel irresistibly soft, and it really intensified my curl pattern.
I have really felt rejuvenated; my hair was a lot softer and curlier as opposed to being limp and wiry. I left my hair to air dry, and I was surprised that it stayed very soft and moisturised. Additionally, my curls stayed really defined, which was great.
My hair was a lot softer and curlier as opposed to being limp and wiry.
I really enjoyed this product. I would definitely recommend it to others—in fact, I convinced my sister to buy a bottle. However, I like this as a complementary product, not a substitute. I would co-wash one week and shampoo the next. As my hair is quite dry, I think that co-washes are great for adding moisture and maintaining curl pattern. My regular shampoo and conditioner routine doesn't always achieve this.'
Palmer's Olive Oil Formula Cleansing Conditioner, £7.99, available here
.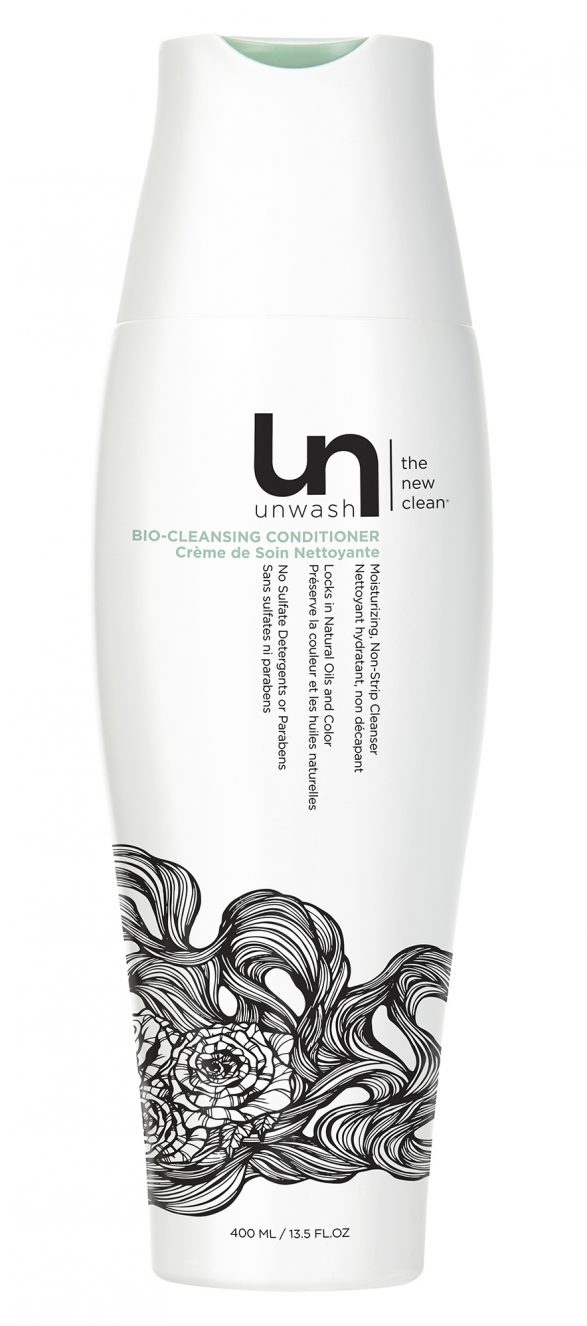 The Unwash Bio-Cleansing Conditioner was designed with all hair types in mind. The fragrance-free, non-lathering formula uses cationic cleansers to draw dirt from hair without damaging the cuticle. It also contains evening primrose oil and Keratin, which moisturise and strengthen the hair and scalp. The conditioner promises to leave your hair looking smooth, shiny, bouncy and frizz- and oil-free.
Tester says:
'I had never heard about co-washes before. The first time I heard about them was when the conversation came up in the office, but I was instantly intrigued and eager to try.
'I'm actually a bit gross when it comes to my hair and tend to leave it for as long as I can get away with. If I'm going to the gym quite regularly though I'll wash it every three days or so, but I'm quite lucky and find that I don't really have to wash too often.
I love the packaging of this co-wash. It's sleek and gorgeous, and I was really excited to give it a try. The product is like a white conditioner and had a smooth, thick texture that smelled gorgeous and soapy but left my hair with very little odour to it afterwards.
The co-wash was easy to apply, it went on just as any shampoo or conditioner would and was soft, silky and smooth on my scalp. It made my shower so much quicker! I loved putting the co-wash in my bag to take to the gym because I don't like to have to shampoo my hair all the time on gym days – plus it meant putting only one bottle in my gym bag and also meant that my hair took half the time to wash than usual.
After rinsing it out my hair felt soft and clean and best of all – frizz free! The second time I used to co-wash, it started to get a little bit greasier sooner than it usually would, but mostly it just looked like I had second-day hair. And whose hair doesn't look better on the second day after washing? It also meant it was so much easier to style. People kept asking me whether I'd had my hair cut because it was looking extra sleek when blow dried. When I air-dried my hair, it was soft and wavy and had so much less frizz than usual.  
People kept asking me whether I'd had my hair cut because it was looking extra sleek when blow dried.
I LOVED using the co-wash. While I couldn't do it all the time as my hair will end up a little greasier, I much preferred it to my usual routine (mostly because it's so much quicker). It also left my hair feeling amazingly soft. I will definitely continue to use the co-wash, alternating between using it alone and with a normal shampoo. I'll definitely be using it more on gym days and then maybe shampooing on other days when I have more time.'
Unwash Bio-Cleansing Conditioner, £34.49, available here.
MORE HEALTHISTA:
Celebrity trainer secrets: Theresa May's PT Lee Carnaby reveals how the PM got er fit new look
5 beliefs making your anxiety worse
7 proven ways to beat your IBS – the doctor's guide
Kendall Jenner's personal trainer on exactly how the model looks so hot