A recent study revealed that sleeping with the TV on may contribute to weight gain. Are you having difficulty sleeping without technology? Try these innovative insomnia remedies to help you sleep better
For anyone who struggles to get enough of it, sleep is a precious commodity.
A survey from the NHS says that nearly a third of Britain's population struggles with getting enough sleep at night. Women struggle with sleep more than men – on a scale from 0 to 100 with 100 being great sleep, men on average scored a 61 percent while women on average scored 57 percent.
Only 38 percent of the survey respondents were classified as 'good sleepers', and 36 percent had chronic insomnia.
Sleep is essential for your mental and physical well-being, and we all know the side effects of a lack of sleep whether you're a chronic insomniac or not. Everyone has bad nights sometimes and knows the lethargic, no energy feeling you can get the next day.
We all have routines to help us sleep at night, whether that's taking a bath before bed, a sleeping pill, putting on a white noise machine or any other range of creative ideas to help us get more shut eye.
Sometimes our usual just doesn't cut it, though – so what's the next step?
The rise of sleep tech
As researchers uncover new ways to get better sleep, sleep tech products emerge every day.
Amazon reports that 'sleep tech is booming as people turn to everything from vibrating mattresses to sunrise light alarm clocks to aid a restful night's sleep and an easier wake-up. Amazon.co.uk has seen sale of wake-up light alarm clocks rise by more than 600%.'
Specialised alarm clocks aren't the only new breakthrough ideas in getting better sleep at night. There are sleep inducing headphones and even a sleep robot on the horizon. If you want to know more, read our feature on the hottest sleep tech products for 2019.
But if too many high tech gadgets and gizmos freak you out, worry not – there are plenty of low-tech, natural remedies on this list.
Sleep remedies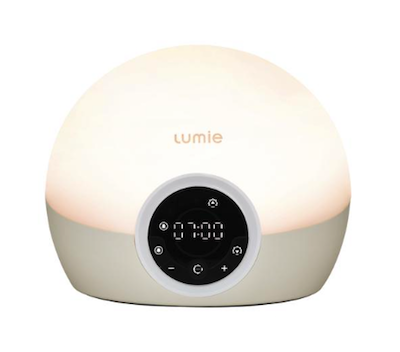 Light therapy is a treatment used to help seasonal depression and other conditions caused by overexposure to artificial light.
The Lumie Bodyclock mimics the light and colour of a real sunset and sunrise, so you always fall asleep to and wake up with gradual, natural light. Using a wake-up light like this helps your circadian rhythms, or your internal body clock reset to natural cycles.
Nanu is a personalised pillow tailored for however you sleep best. You go to their website and answer a series of questions about your sleeping habits. Then, they use your height and weight measurements, softness indicator, and your sleep preference in their algorithm to make the right adjustments to fit your needs before delivering you a pillow made especially to your sleeping standards.
The pillows are also a green product, as an added bonus. Their filling is recycled and allergen free. Nanu offers a 30 night free trial to make sure the pillow works for you.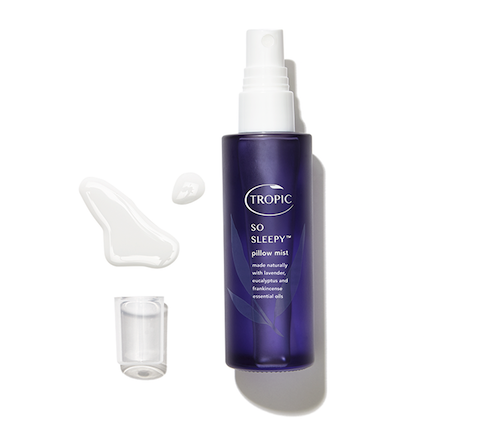 Not only does Tropic have products to help your skin, but also help you get a better night's sleep. The Tropic So Sleep Pillow Mist can help your mind relax so you can sleep deeply. Using the floral scents of lavender and rose geranium and other essential oils, this option is gentle and aromatherapeutic.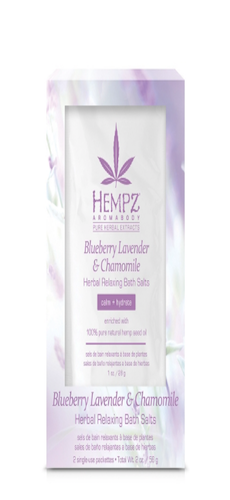 If a bath is already a part of your nightly routine, why not make the bath special with bath salts specially designed to promote better sleep? Hempz Aromabody contains bath salts with the pure herbal extracts of blueberry, lavender, and chamomile, to help calm and hydrate your body.
100 percent natural hempseed oil, which is high in magnesium, will help you sleep when blended with essential extracts will help you relax before bed and make your skin silky and soft. A win/win situation.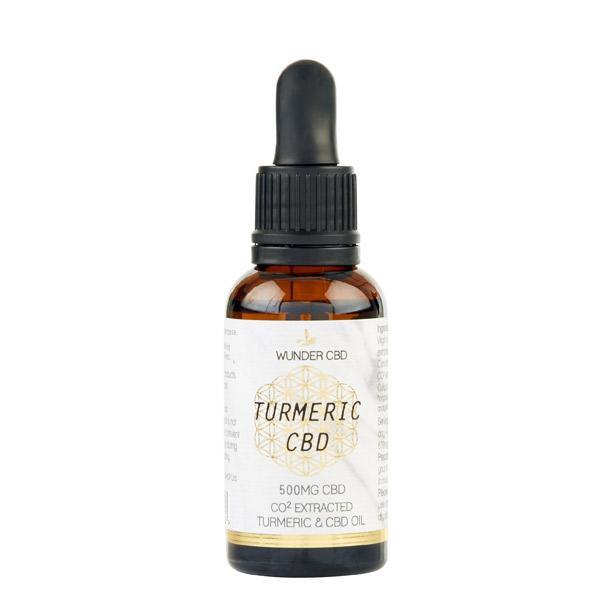 If you've read our story on the benefits CBD oil, you already know that one of the four benefits is better sleep. CBD oil, derived from the same plant as marijuana but without the high, can help your insomnia.
This is because of the way it interacts with the body's endocannabinoid system, and promotes REM sleep while reducing excessive sleepiness during the day. All you have to do is take a few drops every morning.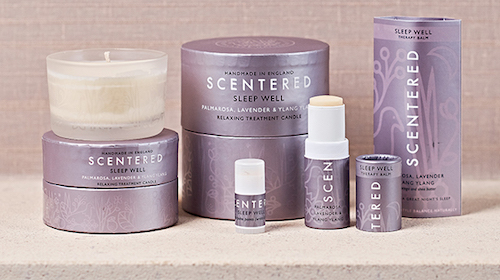 Scentered has a line of sleep-aiding balms and candles made from fourteen essential oils meant to relax your body and mind. Before you go to bed, apply the Sleep Well balm to pulse points like your wrist, neck, and temples every night. As for the candles, you can light them before you to sleep or along with a bath to help you calm down and get ready sleep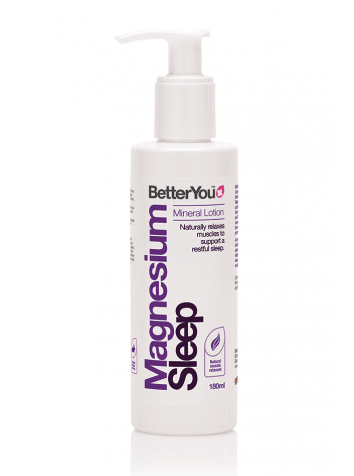 Magnesium has all kinds of important health benefits, especially when it comes to sleep, as we've written about here.
BetterYou's Magnesium Sleep Lotion blends magnesium chloride that helps relax tired muscles with lavender and chamomile which slow sensory activity and quiet your mind down. This combo will help you have a more restful night. Just use four pumps before you go to sleep.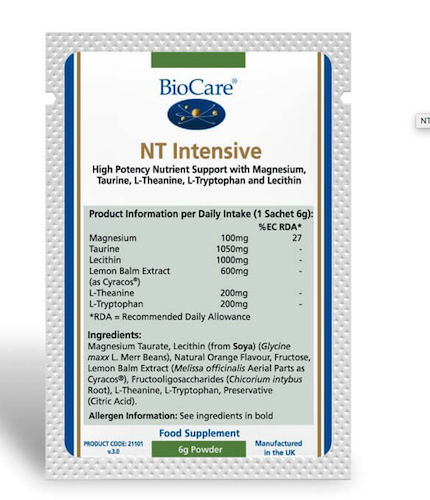 The NT Intensive is a powder with high potency, containing a blend of amino acids, lecithin, and lemon balm extract. Despite its more clinical appearance, it actually tastes good and comes in a sachet.
Taking one sachet daily with water before you go to bed gives you a healthy dose of magnesium, lemon balm, taurine, and theanine, which will help you fall and stay asleep.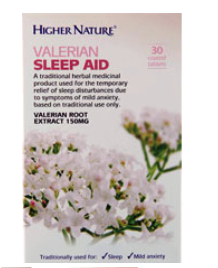 The herb valerian has been shown to temporarily alleviate sleeplessness brought on by mild anxiety. Made of natural ingredients, there are no after-effects and according to the maker, you'll wake up the next day refreshed. The formula of natural herbs and plants includes valerian root extract, an herbal sleep aid.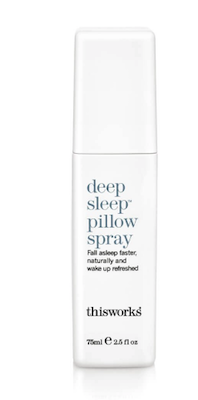 Using the Deep Sleep Pillow Spray at bedtime helps reduce sleep anxiety and improves your quality of sleep, say the makers.
What we do know is that, containing an aromatherapeutic blend of lavender, vetivers, and camomile meant to help sooth your mind and body, this luscious pillow spray makes your bed smell divinely relaxing and inviting – always a big plus for sleep.  A favourite at Healthista HQ.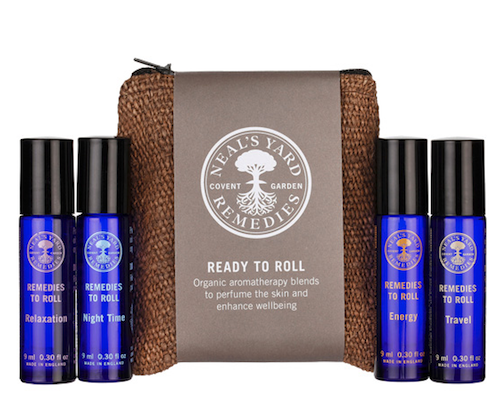 Remedies to Roll is a handy kit of sleep remedies made from aromatherapy blends for a variety of purposes. You can use a roll specifically for energy, nighttime, relaxation or travel, all conveniently purchasable together in the same bag.
All you need to do is roll the essential oils onto your wrists and temples, and breathe in the fragrance.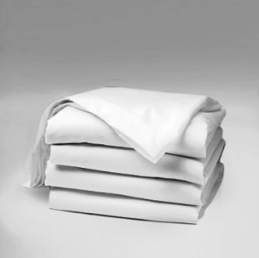 DermaTherapy is a therapeutic range of bedding that claims to provide relief to people suffering from skin issues, including eczema and acne, as well as menopausal symptoms and night sweats. That's thanks to being made from fibre technology that dissipates heat and moisture away form the skin.
The sheets are smooth, light, and thin, so they prevent loose fibres from irritating the skin. If you get too itchy in bed, these are the sheets for you.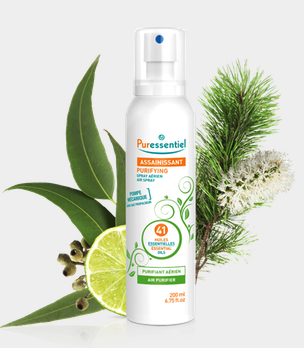 This aromatherapy air spray combines twelve different essential oils that promote sleep, reduce anxiety and balance your nervous system. It's suitable for the whole family, and purifies the air in your living area. It can be used in polluted or smoky atmospheres, and gets rid of any unpleasant odours in your home. 
Editor Anna Magee swears by this brand for its purity, and sprays Rest & Relax throughout the house every night to calm her stressed out nerves!
More Healthista Content:
3 health dinner recipes to help you sleep
SLEEPING PILLS: A no-frills guide
Sleep problems? Foot reflexology could be the solution
6 drug-free insomnia fixes you can do tonight
Like this article? Sign up to our newsletter to get more articles like this delivered straight to your inbox.