You might have heard about the sleep robot but that's not the only new insomnia fix that could cure your sleepless nights. Sharon Walker goes under the covers to investigate the new sleep developments
Glowing smart phones, flickering TVs, that over stimulating blue light from your computer. We're often told to leave the tech at the bedroom door if we want a good night's sleep but now the machines are coming to the rescue, with incredible technological advances designed to ensure that counting sheep becomes a thing of the past.
From soothing smart rings to breath-synched sleep robots, whether you want to fall asleep quicker or stay asleep longer there's a gadget to help. 'Technology has long been seen as the enemy of a good night's sleep,' says Bansri Shah, the founder of the  SOMNEX | The Sleep Show, which launches at the Truman Brewery, October 12-14.
'But as technology continues to evolve to keep up with human demand, the sleep tech industry is no exception and we're seeing some incredible developments.'
sleep is the holy grail of good health, but it's not always possible to get a full night's slumber
The first ever show of its kind dedicated totally to sleep, Somnex are expecting 10,000 visitors through the doors – that's a lot of people seeking some serious shut-eye.  But it's no surprise that sleep is big business. Sleep is the holy grail of good health, but unlike clean eating, or stepping up your cardio, try as you might, it's not always possible to get a full night's slumber.
One third of Brits sleep just five to six hours a night  says the Great British Bedtime Report. According to the Sleep Council's one in three UK adults have trouble sleeping and that figure rises to one in two in urban areas.  'The top three things keeping us up at night are stress, financial difficulties and children,' says Bansri.
As anyone who has trouble sleeping will know that lack of sleep can drive you to despair and even lead to serious mental health issues. Insomnia doubles your chances of suffering from depression, according a paper published in the journal of  The Lancet Psychiatry last year. The report found that CBT (Cognitive Behaviour Therapy) significantly improved insomnia, but the dropout rate is high.  So, there's clearly a market for alternatives.
But what are they and how do they work? We asked Bansri, who was responsible for selecting the sleep tech gadgets for the show, to talk us through the options.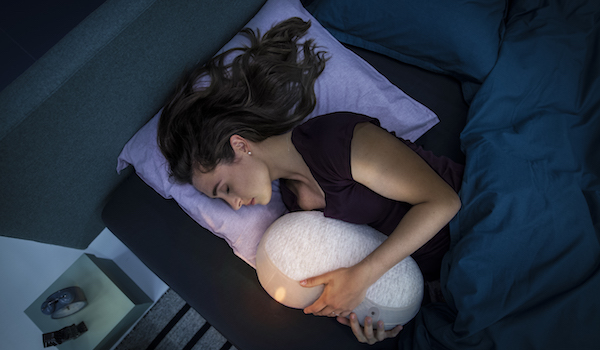 A fully fledged peanut shaped robot with four key functions: breathing, sound, affection and comfort. The robot is covered in a soft cloth squidgy outer layer that resembles the feel of a mattress.
Best for: Anyone who has trouble dropping off.
Designed by ex-robotics engineers including high-flying TED Talking wunderkind Julian Jagtenberg and was funded with a Kickstarter campaign raising $240,000, with 500 backers, in just four weeks. Jagtenberg had the idea when his mother started complaining about sleep problems.
'The issue wasn't that she couldn't fall asleep, but that she repeatedly woke up in the night,' Jagtenberg told Fast Company. He didn't want his mother resorting to prescription sleep aids so built a prototype based on research on what calms anxious sleepers, like mindful meditation.
'I really wanted to create something that was not just a product, not just a lifeless thing, but really a companion to take care of you in times when you were anxious or stressed during the night and no one is there to help you because everyone's asleep,' Jagtenberg explained.
How it works: 'It's basically a device you can spoon, which you hold and hug and which influences your breathing so that you drop into a meditative state and fall asleep faster,' says Bansri. 'The robot 'breathes' in a slow, regular breathing pattern, paired with soothing sounds, so that your breath slows down and synchronises with the device which lowers your stress levels so you wake up feeling refreshed.'
Why it's better than counting sheep: It collects data on you and adapts to create a bespoke sleep programme, even telling you what time to go to bed.
RRP: £499 incl. VAT, available for pre-order in the Somnox webshop. UK Delivery starts in November 2018.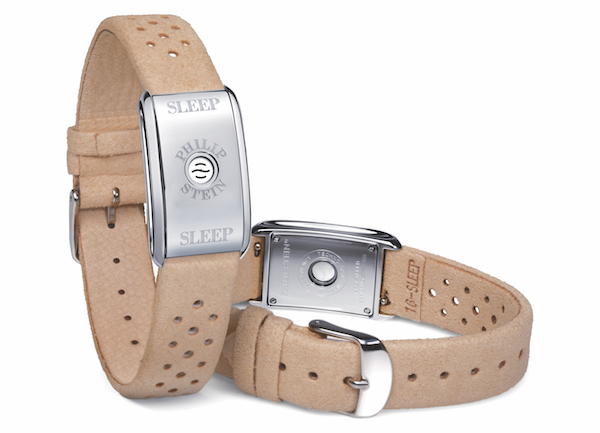 One of the key players in the current trend for smart jewellery this chic modern bracelet, with patented technology connects you to the earth's natural frequencies, so that you get a better night's sleep and wake-up wake up feeling refreshed. Since it launched in 2003, Philip Stein has sold over 1 million bracelets & watches and include Madonna, Oprah and American athlete Christian Taylor in their list of advocates.
Best for: Anyone who wakes up in the night or who suffers from erratic or disturbed sleep.
How it works: 'You put it on an hour before bed to avert man-made frequencies, such as Wi-Fi, which disrupt our body's balance and disturb our sleep patterns,' explains the Philip Stein website. 'As it may take some time to adjust to the nuances of the technology, it's recommended that you wear the sleep bracelet for 30 consecutive nights and then evaluate the effect on your body.'
'Each stage of sleep is associated with different frequencies. The technology in our sleep bracelet picks up and channels a variety of these frequencies, and is perfectly calibrated to help you to sleep better.'
Sounds farfetched? Apparently hard science is on its way and initial trials on the Philip Stein Day bracelets look promising.
'Results from double blind studies at the Neurokinetics Institute in Canada suggest improved balance, ocular focus and a reduced feeling of lightheadedness when standing up abruptly – all wellbeing indicators,' states the Philip Stein website.
Why it's better than counting sheep: 'You can just put it on and forget about it as it's not linked to an app like most sleep gadgets,' says Bansri. 'But you'll need to be patient. It takes about three weeks to notice a difference, four for some people.'
RRP: £265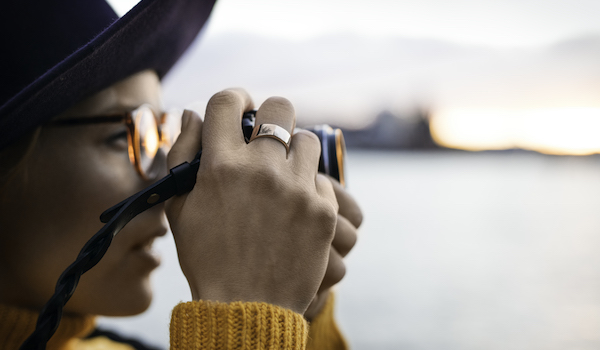 3. Oura Ring – the wearable tech
Touted as the 'new secret weapon for personal improvement', the ring is designed to be worn 24/7, tracking your sleep and your daily activity, to pinpoint how your daily choices affect your body and sleep quality.
Oura Health, the Finnish company behind the Oura ring, was founded in 2013 and has received over 22,000 pre-orders for their second-generation Oura rings, which are going down a storm in North America.
Best for: Anyone interested in improving their overall health and fitness, as well as their sleep. 'It's great if you already have a Fitbit and want to take it to the next level,' says Bansri.
How it works: The ring tracks over 80 variables from heart rate and body temperature to the number of steps you take, to create a detailed picture of your health and sleep.
'This is all fed into a free app that guides your daily activities to become healthier, such as the best bedtime for a good night's sleep. For example it can suggest the best bedtimes for a good night's sleep,' says Basri. 'In additition you can share you can share your data with your doctor or coach with the online account.'
Why it's better than counting sheep: It's chic smart jewellery. What's not to like?  'It holds your data for six weeks, so that you don't have to keep checking in every day and don't become obsessed,' says Shah. 'The ring learns about your body and gives you an optimum fitness plan and bed times.'
RRP: £244, £325, £816 *depending on design.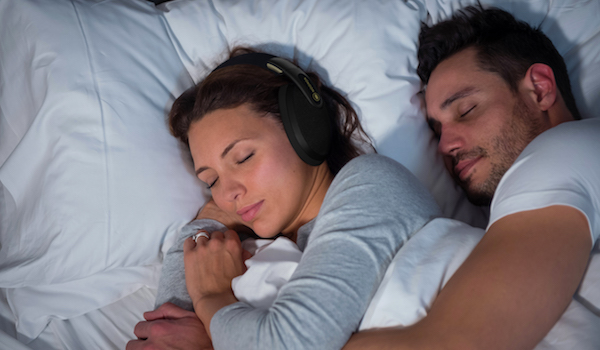 4. Kokoon – the intelligent headphones
'Intelligent headphones' which come with sensors to measure your responses and  a sleep-inducing audio library of relaxing music, as well as guided relaxation  exercises used in Cognitive Behavioural Therapy (CBT) proven to help people sleep.
'They worked with sleep scientists to understand the best techiques to help people switch off,' says Shah.
Best for: 'Anyone who has trouble winding down before bed. Or anyone who wants to block out noise and nap during the day,' says Shah.
How they work: They are paired with an app that measures how long it takes the listener to relax and fall asleep, so that they track and 'remember' what's working.
Why it's better than counting sheep: The headphones recognise once the listener has fallen asleep and will automatically phase out into masking white noise.
RRP: £349
Pillow is a sleep tracking app that's designed to work with your iPhone, iPad and Apple Watch.
Best for: 'Anyone curious about their sleep patterns.'
How it works: 'The aim is to help you identify the conditions you need for a good night's sleep,' says Shah.
Pillow's key features include: automatic sleep tracking – you get a graph every morning telling you how long you've been in REM (Rapid Eye Movement sleep) light and deep sleep – and personalised recommendations, insights and sleep statistics.
Why it's better than counting sheep: A smart alarm clock is included in app and wakes you up at the lightest sleep stage making mornings that bit more bearable. It also records audio  during sleep including any sleep talking, sleep apnoa and snoring so it's good for finding out what's affecting your sleep quality.
Available on the App Store since 2014 and with over five million downloads worldwide; Pillow has been featured in The New York Times, The Guardian and Forbes.
RRP: Free to download, premium features can be unlocked via a one-time in-app purchase at £4.99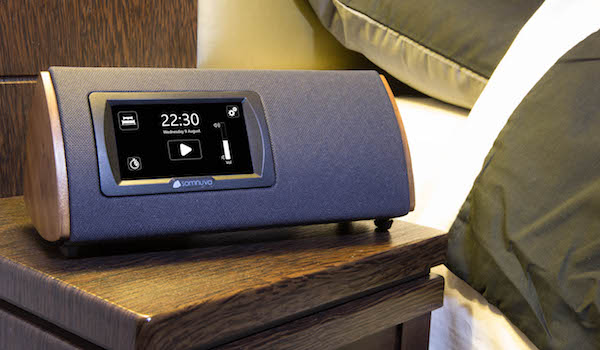 6. SOMNUVA – the new way to sleep
WHAT: The audio system has been engineered to replicate a healthy sleep pattern of 5 cycles of REM (Rapid Eye Movement) and non-REM sleep by 'humming' a  specific frequencies to retrain the brain  for a more effective night's sleep.
Best for: Anyone who has trouble dropping off or who wakes up groggy. 'It's good for people who don't like wearing gadgets in bed, as it sits behind the bed,' says Shah.
How it works: The sleep training algorithm of tones and pulses is masked by familiar sounds, such as babbling brooks, waves and wind, which the user quickly tunes out.  The background hum then retrains the brain's sleep patterns over a matter of weeks.  You can set the machine in four different modes:  Deep Sleep, Easy Sleep, Fall Asleep and Power Nap.
Why it's better than counting sheep: An independent trial found that using the Somnuva for just 21 days improved 92% of the users' sleep by an average of 2 hours and 35 minutes.
Somnuva is launching at with a special price for anyone ordering at the event.
RRP: £233 *special SOMNEX show price – 40% off the standard price of £389.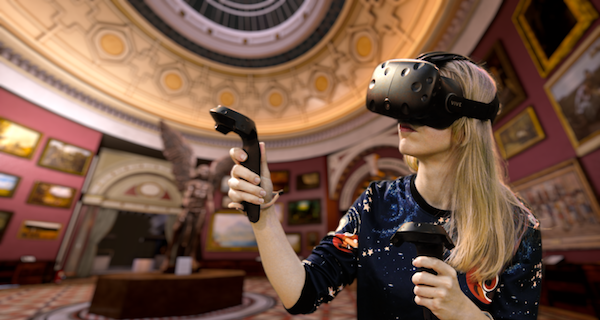 7. Holosphere – the virtual reality space
WHAT:  Taking mindfulness to the next level, Holosphere creates world-class, immersive experiences 'that make a positive impact on peoples' lives'.  'It's very experimental,' says Shah. 'They're developing a new experience with sleep practitioners that will be unveiled at SOMNEX.  'It's not something you can buy to take home but  the idea is it will eventually be used in hospitals and by sleep practitioners,' says Shah.  Holosphere's previous work has included the Serenity Forest, with a sound track by David Attenborough.
Best for: Sleep-deprived escapists.
How it works:  Immersive experiences have been shown to help people relax and create new habits.
Why it's better than counting sheep: You'll enter a whole new world – one where sleeping is easy.
Holosphere are producing an exclusive VR experience for the SOMNEX show.
SOMNEX | The Sleep Show – To see these intriguing sleep tech gadgets first-hand, alongside a full programme of sleep workshops and lectures by world-leading sleep experts, head to The Old Truman Brewery in London, 12th – 14th October 2018.
Related Healthista Content
WIN £300 worth of prizes in our Better Sleep Competition
Got insomnia? These 11 foods are proven to help you sleep
13 natural sleep aids PROVEN by science