Leanne Maskell became a top fashion model at just 13.  But alongside the glamour, she was exposed to financial, emotional and sexual exploitation, she reveals in her new book The Model Manifesto
Age 13, modelling became my identity – it stopped me from being 'Lanky Leanney' (my school nickname) and turned me into 'The Model'. My bullies finally showed me acceptance – all it had taken to fit in was appearing in Vogue.
The acceptance from certain strangers of being deemed beautiful is enough to elevate us into a seemingly different category of person altogether.  But ironically, modelling didn't make me fit in so much as make me stand out even more.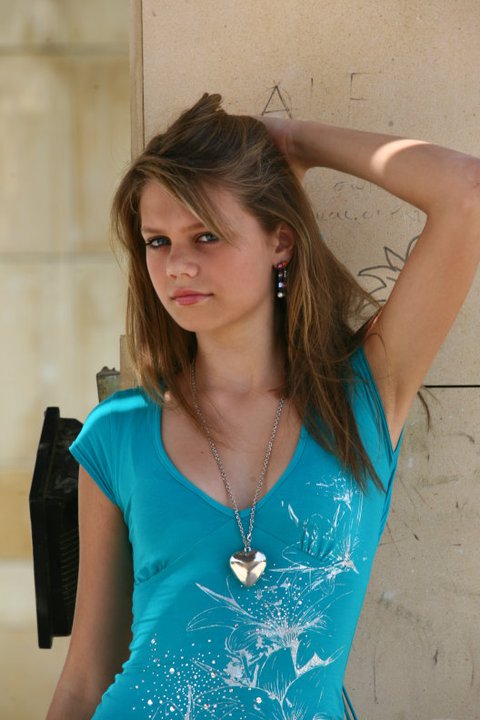 Heavily made up, photoshopped versions of me appeared on billboards and magazine covers, leaving me feeling worse than I had before as I tried to live up to this projection of myself.
I continued modelling for the next 13 years, simply because it was too hard to quit. As I became more successful, I became more depressed, as I tried desperately to understand the industry that I was struggling to stay afloat in.
Complete strangers had more power over my body than I did. They could order me to lose weight, change my hair colour or get undressed and they could choose to make me look however they wanted me to. I was a human doll available to rent 24/7 in the name of beauty.
I was a human doll available to rent 24/7 in the name of beauty
I studied Law to empower myself and to prove that I had a brain. But the more I learned about the modelling industry, the angrier I became that myself and countless others were in the same position as me, glamourised and envied by society yet constantly exploited and living an empty life.
I wanted to share my education with others in a practical way, empowering people with the information so often withheld from them.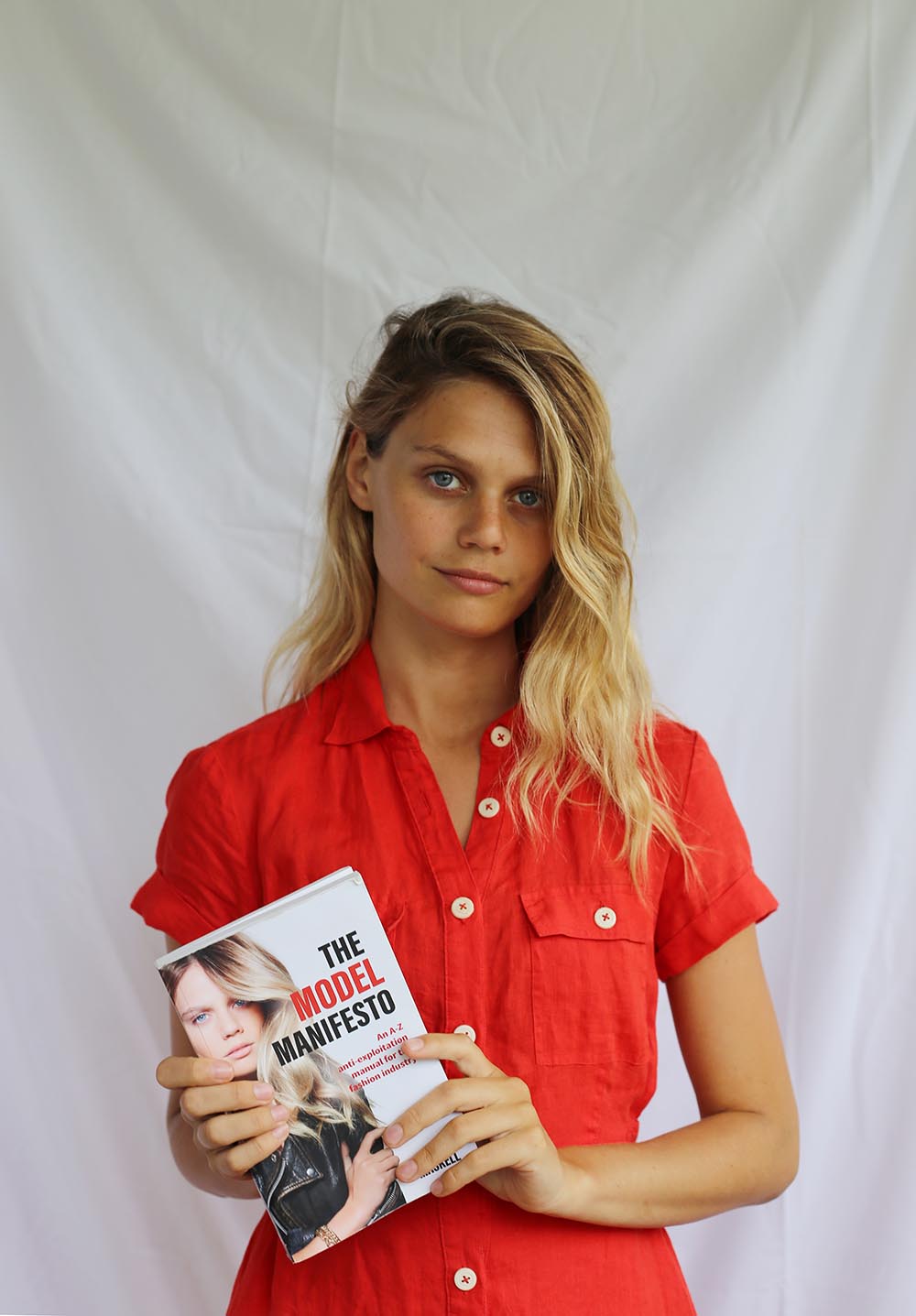 I want my new book, The Model Manifesto to help change the way society views modelling. I want my friends to stop going on diets to look like photo-shopped images of models, I want children to follow careers that fulfill them rather than aspiring to model – I know first hand how empty the career can be.
These are things I want everyone to know about the modelling industry:
#1 Modelling chooses you
It's not a career that models necessarily aspire to, especially as 56 per cent of surveyed models began working at age 16 or below. These are children whose main concerns should have been which park they'd play in that weekend, not their weight.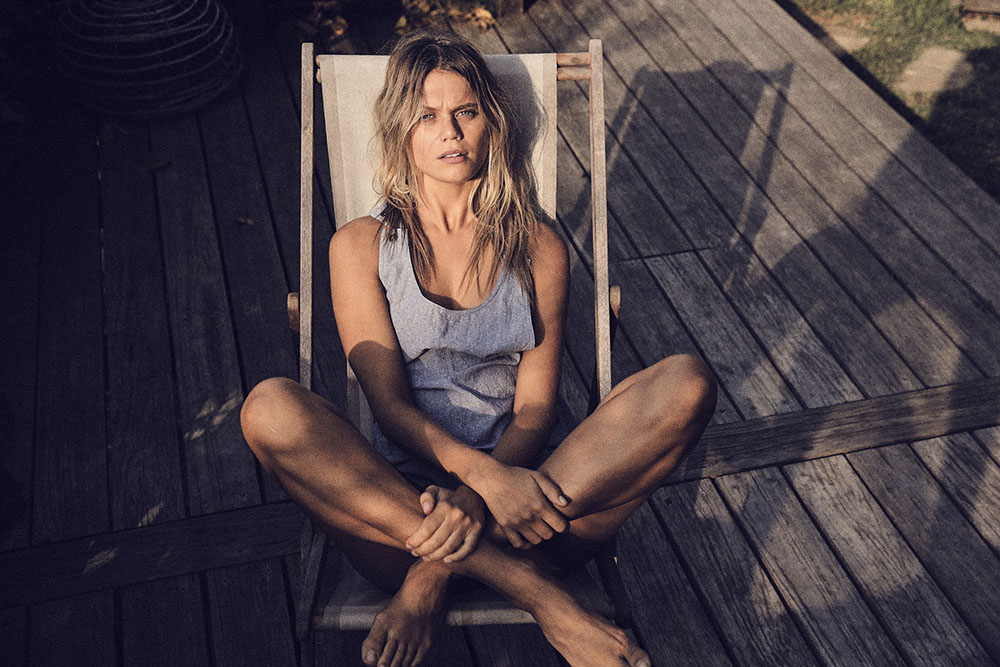 Even for those who want to model, traditionally agencies must accept you. Agents scout models off the street, family members and friends push them into it and some simply find themselves modelling by accident – before their career is quickly taken out of their hands and placed into somebody else's. It is simply assumed that everybody wants to model, and it's very hard to stop once you've started.
I was pushed into it by my mother as a child, then by strangers on the street as an adult. I also spent six months of my life signed to an agency that made me miserable because a stranger told me she might lose her job if I didn't join them!
#2 Modelling contracts take away your freedom of choice
A model's first agency will usually become their 'mother' agency, thereby receiving the model's power of attorney. They enjoy the power to enter models into any contract without even having to tell them, however models usually retain full legal responsibility.
That means that if they signed you up to do a nude shoot and you said no, theoretically you'd be the one the client would sue for production costs.
That's not all.  The contracts allow the agency to drop you if you don't follow their advice on how you should look, meaning that you'd have to follow their decisions or risk being dropped and not being able to work for 3 months, due to the non-compete clause present in most contracts.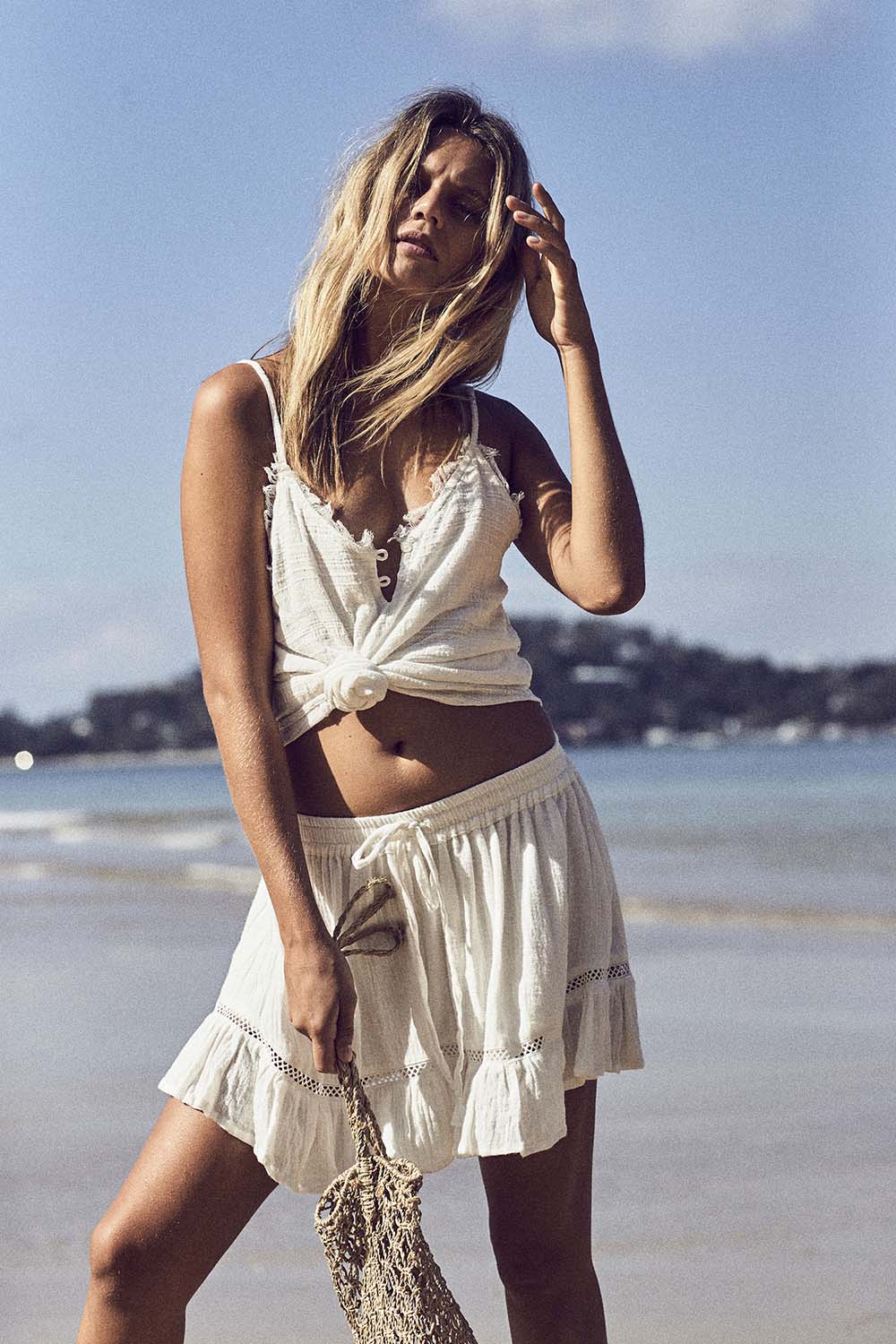 At one point I was forced to have brown hair against my wishes because my agency liked it. They took me shopping for clothes to wear and even told me to air-kiss all of them each time I visited the agency, telling me off if I didn't do it!
Models aren't usually allowed to choose the jobs they do either – it's a desperate relief being booked for any job at all.
#3 Models don't get told anything
People often assume models are stupid, which is usually because they are kept completely in the dark. We rarely see our individual job contracts, as these are all signed on our behalf – only receiving the bare minimum of details, including an address and a time to be there.
We rarely see our individual job contracts, as these are all signed on our behalf
Sometimes we are told how much we are being paid, but occasionally models have absolutely no idea!
#4 Model agencies take as much money as they like from their models
Models often do not know about the (usually 20%) agency fee charged to clients on top of the (usually 25% in the UK, going up to 75% in countries such as France) model fee deducted from their payments.
They also are rarely told about expenses spent in their name and automatically deducted from their payments – let alone receiving a receipt – which can include rent, flights, administrative fees and website costs, amongst others. Oh, and they're usually paid three months after doing one job.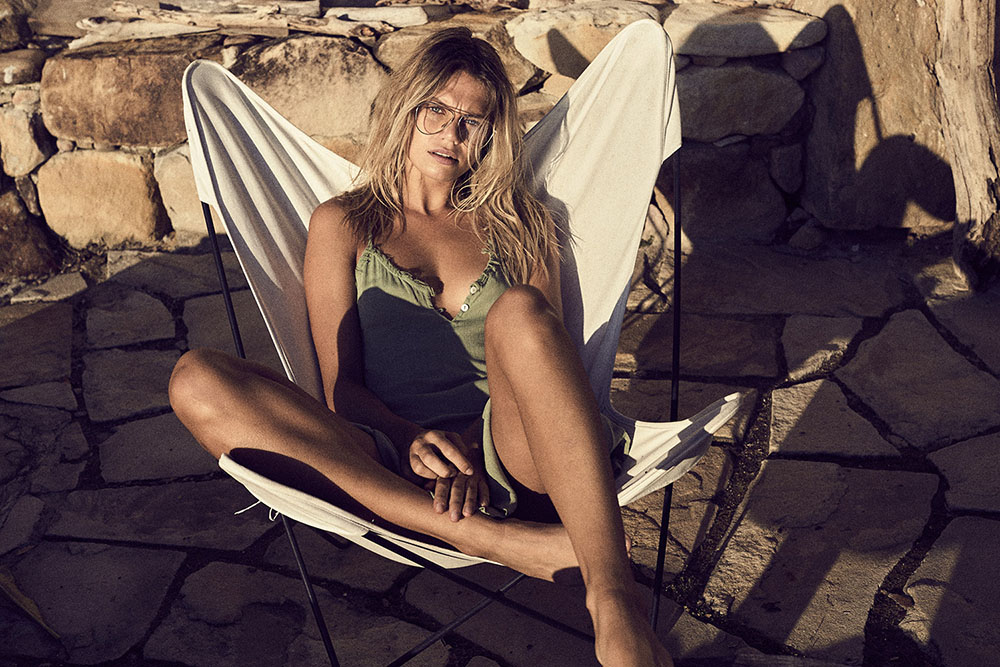 #5 Models are told to lose and gain weight
Different agencies, clients and markets require different measurements – one day you might be expected to have 34-inch hips, the next you may be expected to put on a dress size for a new market.
I was told to lose 2 more cm
I have been pressured to lose weight throughout my career, being measured in front of the agency each week until my hips reached 90cm. When they finally did (through months of anorexia) I was told to lose 2 more cm!
#6 Models live in a constant state of anxiety, as they never know what they are doing the next day
As a model, you find out your 'daily schedule' the evening before. This can involve anything from shooting abroad to attending ten castings – or it might not arrive at all.
You are expected to be available 24/7 to work at the very last minute, having to ask permission to 'book out' for things such as family lunches.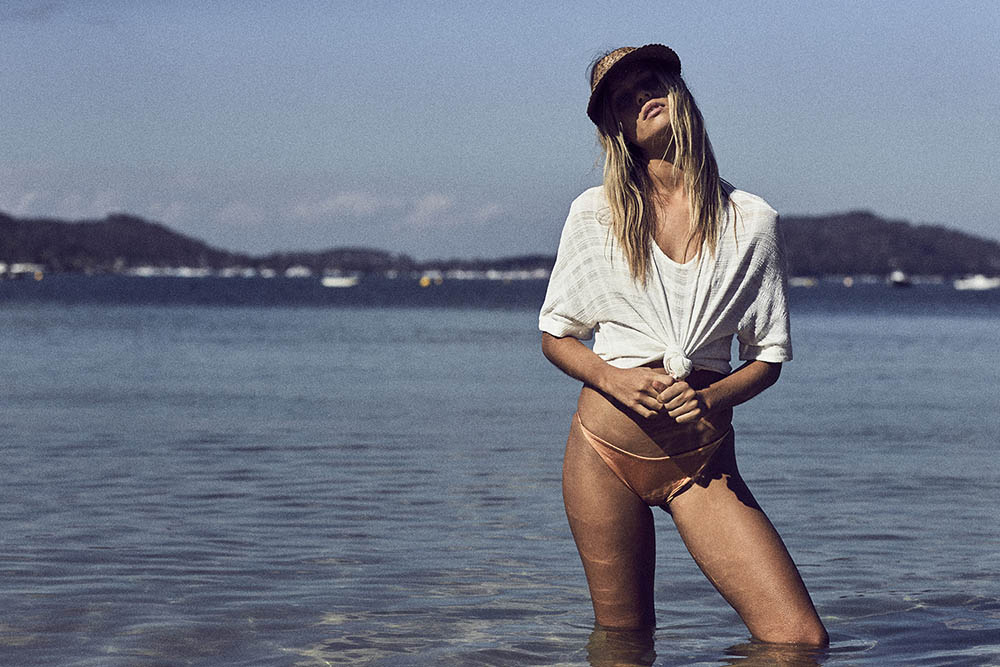 #7 Models are rejected every single day
They are the most insecure people that I know, with good reason. One client may state that you are too fat, the next may complain that you are too skinny. I have had every single insult I can possibly dream up hurled at me by complete strangers.
I was too tall, too thin, too fat, too small, too symmetrical looking and too white in one day
Highlights include having a client spend 2 hours complaining about my eyebrows being uneven and another stating I was too tall, too thin, too fat, too small, too symmetrical looking and too white in one day.
#8 Models have to attend lots of castings in order to book one job
Unless you're a supermodel, chances are that you are being sent to auditions on a daily basis, based all over a city. These usually involve queues and last between 5-10 minutes. It is normal for casting directors to ask anything at all of you, including changing into underwear.
There is no way for model agencies to check that these castings are 100% legitimate, and I have been sent on a couple of fake castings which I believe were hoaxes to meet models.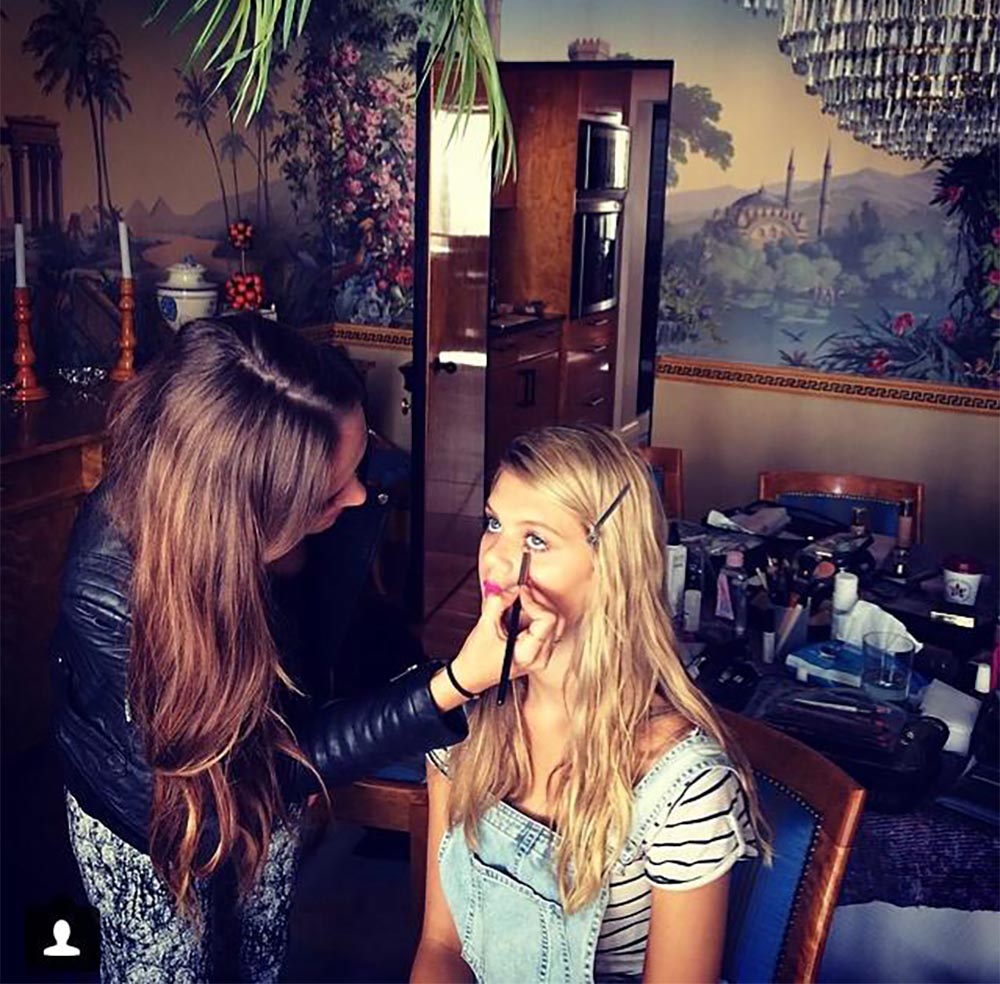 Some of the craziest things I have been asked to do at castings include: scream as loud as I can, dance in my underwear, sing in French, pretend to have a bath, kiss another model, tell a story about my childhood, do a cartwheel and act like a monkey.
#9 There is no standard job
One job might involve flying somewhere exotic and being paid thousands of pounds, whereas another might require you to shoot lingerie on the streets in December, being paid absolutely nothing for the privilege.
There is no way of telling what a job may involve unless your agent tells you the night before, which often they don't.
my least favourite shoots included shooting fur coats in 40 degrees
A general trend is that high fashion modelling (magazines and catwalks) pays hardly anything and is more creative, whereas commercial modelling (e-commerce websites and campaigns) pays more and you're more likely to receive a proper lunch.
My favourite jobs have included shooting in the Maldives and acting with dogs, and my least favourite shoots included shooting fur coats in 40 degrees and being forced to rehearse for 13 hours in sub-zero temperatures – in lingerie.
#10 Sexual exploitation is incredibly common
Models experience sexual pressure all the way through their careers. From the start, where they are often expected to shoot for free in photographer's houses to build their portfolios, to castings in hotel rooms and predatory clients who take advantage of the power they wield over models, one must always be on alert.
Much sexual abuse is put down to 'creativity', and is especially commonly experienced by male models who do not have the same opportunity to speak out as female models do.
I have been pressured to shoot naked, had a photographer attempt to spike my drink, pressured to pose sexually with other models and have had photographers contact me inappropriately following shoots. It is very difficult to speak out about this without being deemed 'difficult' and having work withheld from me as a result.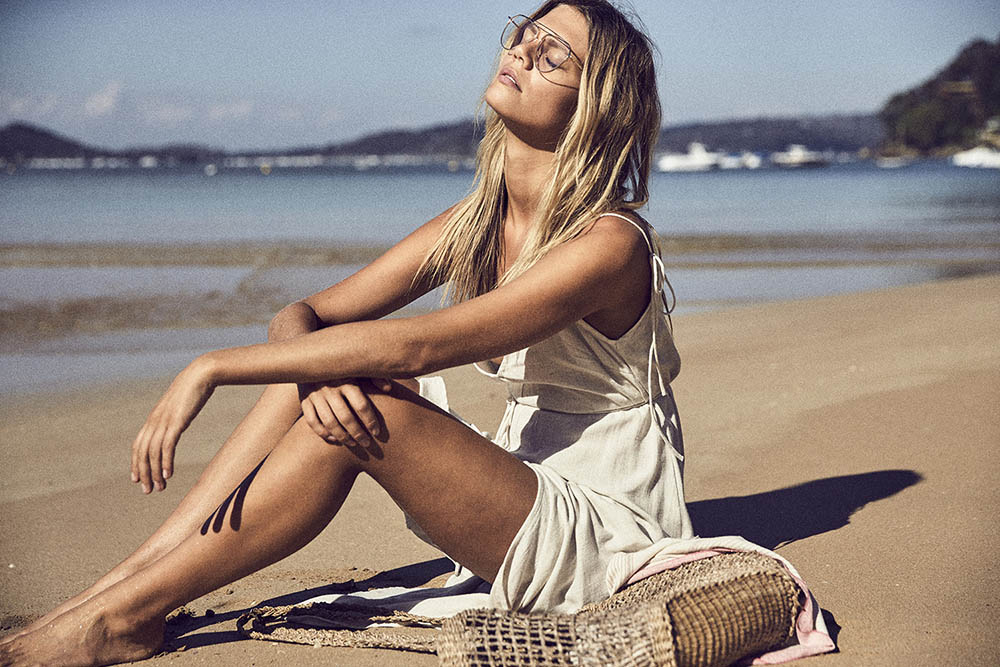 #11 Models don't always get to choose where to travel
Often they models be sent abroad by their agencies to work in different markets pre-selected for them. They may be unaware that they have to pay back their flight and rent to their new agency as they start working.
Models are commonly sent to work abroad without proper working visas and under inhumane contracts (such as stating they will not be paid anything should their measurements change at all, and expecting them to work 24 hours a day) that they rarely see.
They may be also living in a 'model apartment' owned by the agency, sharing bedrooms with many other models and all paying extortionate rent.
#12 None of it is real
Although models may seem like they have it all figured out – being paid simply to be beautiful – they don't.  Modelling is an extremely tough job and there is no promotion at the end of it, no clear career path to follow. Please do not compare yourself to models, who are no more beautiful or better than you are.
The industry can provide once-in-a-lifetime opportunities, but it is vital to be educated on what the job involves in order to be able to protect yourself.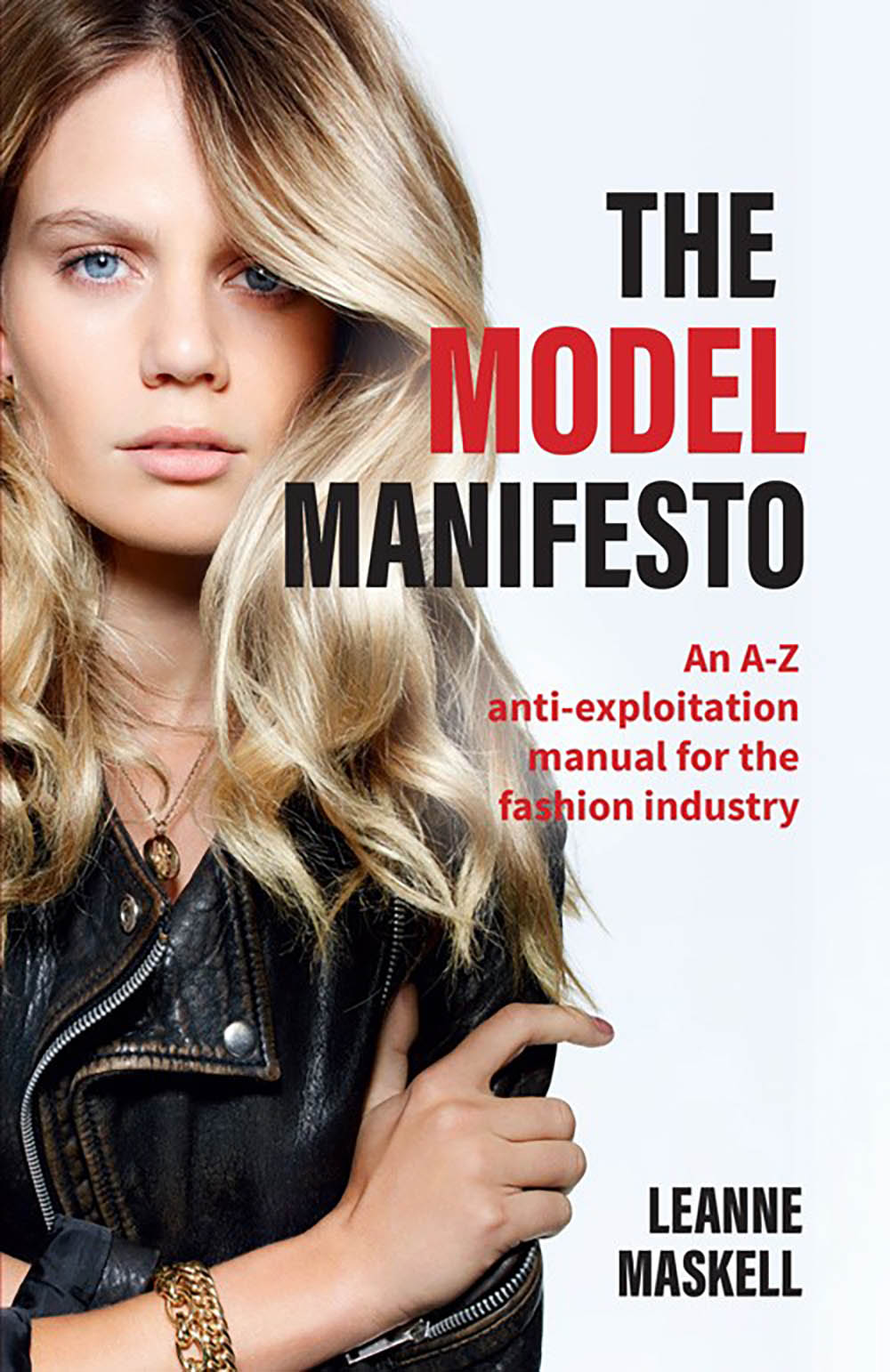 Leanne Maskell is the author of The Model Manifesto, an anti-exploitation manual for the fashion industry, out 02 May 2019 and priced at £14.99
For more information go to www.themodelmanifesto.com or follow @themodelmanifesto
She has been a model for 13 years and is now an activist for change. She began modelling at the age of 12 and has worked for clients such as Vogue, London Fashion Week, ASOS and I-D Magazine.
Throughout her successful global modelling career, Leanne suffered from eating disorders, body dysmorphia and anxiety caused by the exploitation within the modelling industry.
While modelling, Leanne studied law at university, she now uses her knowledge to help other models be aware of exploitative contracts in the industry.
If you've always wanted to make money from your healthy passion, Healthista's upcoming Health To Wealth event is your chance to grow your business and network with people that can help
Healthista have teamed up with luxury hotel brand Pullman Hotels & Resorts to launch a new wellness entrepreneurship-focused initiative and event – Health To Wealth – to help budding start-ups bring their businesses to life.
Join our Health to Wealth event 
The live event will see Healthista readers, consumers, influencers, media and businesspeople alike, come together to share and learn.
During the event, selected early-stage health businesses and ideas will be put to the test Dragon's  Den-style before a panel of industry experts including BBC Dragon – and Healthista investor – Touker Suleyman.
Plus the panel and audience will decide on a winning business who will receive:
A 3-day trip to Accor Hotels' HQ in Paris, where their brand will be incubated by experts in order to push their businesses to the next level, including flights and accommodation for two team members.
Access to the panel of entrepreneurs and investors for help and advice
A write up about their brand's story on Healthista.com
Mentoring by Anni Hood, co-founder and chief executive at Well Intelligence – a research, insights and market evidence platform aimed at helping wellbeing businesses grow.
More Healthista Content:
7 steps to growing a business when you're still working full time
What really works for teenage acne
Kate Hudson's personal trainer reveals her secrets of lasting weight loss